Do you love baking cakes for family and friends for birthdays and other gatherings but are tired of the same old plain vanilla or chocolate cake? You don't have to stick with the traditional flavors any longer. Many inventive and flavorful cake recipes are easy to make and perfect for any occasion.
So take your baking to another level by making one of these unique and delicious cake recipes for the next party.
Moist Lemon Buttermilk Cake
This Lemon Buttermilk Cake recipe is tangy and sweet, moist and just pure perfection. This cake is always a crowd pleaser. Lemon buttermilk cake is delicious and sweet but the tanginess of the lemons really balances it out.
Lazy No-Bake Chocolate Cake
If you are really short on time and know someone who would appreciate a delicious, gluten free cake, then this easy, 5-ingredient, keto friendly, fudgy chocolate cake is perfect.
Easy Chocolate Cannoli Cake
This Chocolate Cannoli Cake is quite different from a cannoli cake. First, its a sheet cake, and second, its not full of cream. But it has the most delicious flavors combined in one cake: coffee, chocolate, ricotta cheese and the freshness of orange. Your taste buds will go wild over this flavor combo!
Orange Cake with Cream Cheese Glaze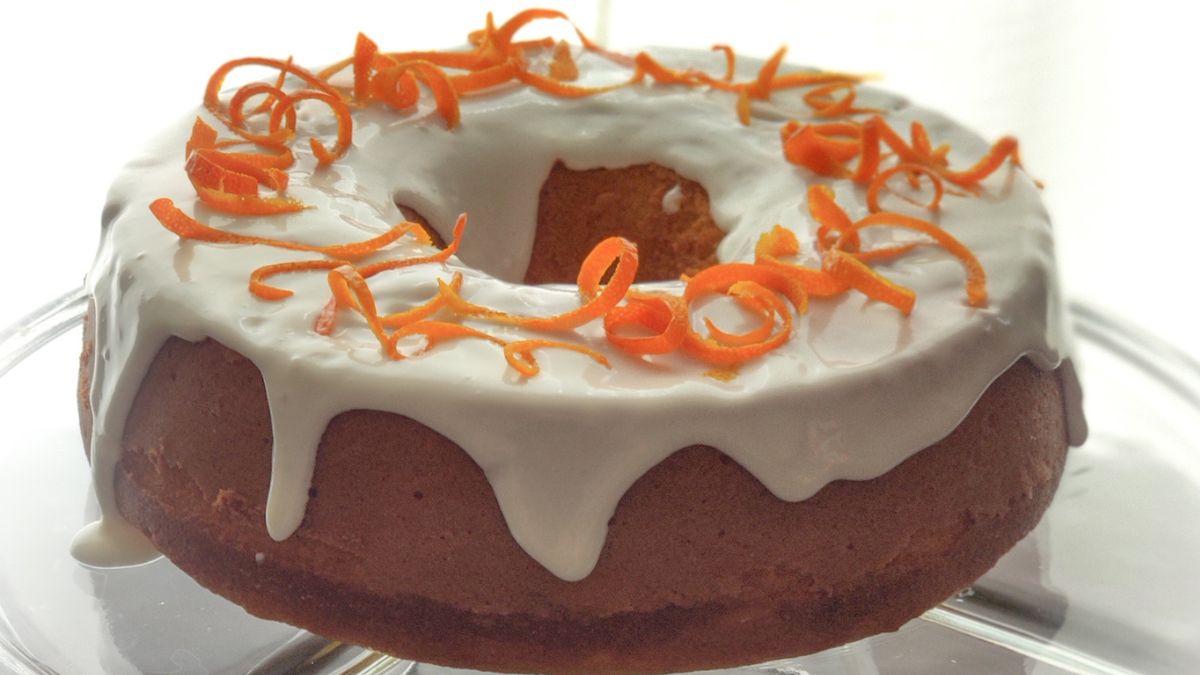 If you look at this and wonder who would want a bundt cake for their birthday, the answer is my husband! If you love the taste of a moist, citrusy cake, with a perfect flavor balance of tangy and sweet, then this orange bundt cake is a must try. You can get the recipe at This Mom is On Fire.
Peanut Butter and Jam Banana Cake
PB&J cake, anyone? Yes, your favorite childhood sandwich for lunch, snack, and, who are we kidding, dinner now comes in a beautiful cake form! This Peanut Butter and Jam Banana Cake has all those amazing flavors wrapped into one delicious cake.
Chocolate Eclair Cake
Lighter than air and utterly delicious Chocolate Eclair Cake Recipe for when your tooth craves something sweet. Distant relative of traditional Chocolate Eclair, this beautiful dessert is perfect for special events or weekend baking with the kids.
Vegan Poppy Seed Cake
Vegan Poppy Seed Cake. Stunning and absolutely delicious egg-free and dairy-free cake made with real poppy seeds, rich fruit layer and homemade buttercream. This easy vegan dessert will brighten up any occasion.
Gluten Free Lemon Blueberry Cake
Gluten Free Lemon Blueberry Cake is a deliciously light and subtly sweet treat with juicy blueberries in every bite. Coated with sumptuous cream cheese frosting, this cake is moist, soft, and perfect for holidays, weekends, or just because.
Gluten Free Chocolate Sheet Cake
No one will know this Chocolate Sheet Cake is gluten free! It's moist and delicious, and the icing has just the right amount of chocolate.
Red Velvet Chocolate Cake with Cream Cheese Mouse
This Red velvet cake with cream cheese mousse is a lighter version of the well-known cake we all love! Bright red color super moist sponges filled with airy cream cheese mousse! Definitely, a must cake recipe for Valentine´s day but can be a showstopper dessert any time of the year! This is no doubt the Best Red velvet Cake recipe ever with airy mousse-like consistency, try it!
Chocolate Cake with Coffee
I'm not kidding around when I say this is the best moist chocolate cake ever. Like ever ever. It's a family recipe from my in-laws*, and it's been made literally hundreds of time. Every single family birthday this cake gets whipped out, and it's the highlight of the day. And by the way, I'm going to be using the word "moist" many, many times in this recipe. You've been warned.
Instant Pot Chocolate Cake
This Instant Pot Chocolate cake is the easiest cake I have ever made! To make sure we're no all going to succumb to our cravings and go live in a house made of cake, I decided that we're only going to eat sweets we cook in the house.
Victoria Sponge Cake
One of the most sought-after recipes for bakers is that of the Victoria Sponge Cake! This classic cake dates back to the time of Queen Victoria, which the royal patron very much enjoyed. The cake has three elements-vanilla sponge, also called the Victoria sponge, whipped cream and strawberry jam!
Blueberry Chocolate Cake
This blueberry chocolate cake is layered with decadent dark chocolate ganache and tangy homemade Blueberry jam. For the assembly of this cake, we use three chocolate sponge layers frosted with Belgian chocolate ganache and fresh Blueberry jam filling.
Bizcocho Dominicano (Dominican Cake)
What makes Bizcocho dominicano (Dominican cake) so special? The secret is that this cake is incredibly delicate in texture and sinfully delicious. Ours is the oldest, most complete, and most popular Dominican cake recipe on the internet. You can see why it's so loved below.
Easy Ice Cream Cake
This easy ice cream cake recipe makes a great birthday cake and feeds a crowd! Made with store bought ice cream to be super easy, but homemade caramel and ganache to be extra delicious!
Vegan Chocolate Cake
The BEST vegan chocolate cake! Incredibly moist, this chocolate cake recipe is the best chocolate cake that just happens to be vegan. With homemade chocolate frosting, a must make for birthdays and other celebrations.
Vegan Orange Olive Oil Cake
Vegan Orange Olive Oil Cake! This cake is so moist- thanks to the combo of olive oil and orange juice. Topped with fresh berries, it's the perfect cake for spring!
Low FODMAP Carrot Cake
So how about tucking a whole pound of shredded carrots into a luscious, moist, cinnamon-accented gluten-free carrot cake with nuts and raisins and a lactose-free cream cheese frosting? Carrot cake is a classic that will never go away – because it is so delicious! And it happens to be super easy, too. You can even whip up the cake batter by hand.
More From This Mom is On Fire
Whether you're a seasoned cook or a beginner in the kitchen, these easy ground beef recipes are sure to become go-to favorites that you'll come back to time and time again. With a little creativity and a few simple ingredients, you can whip up flavorful and hearty dishes that are perfect for any occasion.
15 Mouth Watering Ground Beef Meals
45 Chicken Dinner Recipes from Classic to Creative
Whether you're looking for a quick and easy weeknight meal or something more sophisticated to impress your dinner guests, chicken dinner recipes are the perfect solution. From classic comfort food dishes like roasted chicken to global flavors like chicken curry and stir-fry, there's no shortage of delicious and satisfying chicken dinner recipes to choose from. Here is a list of chicken dinner recipes to add to your weekly dinner rotation.
45 Chicken Dinner Recipes from Classic to Creative
20 Sheet Pan Meals Perfect for a Quick and Delicious Meal
Are you looking for quick meal ideas that can be made with little prep work? Many people don't realize although the sheet pan isn't a flashy home appliance like an air fryer, it's a baking tool that can make a quick and delicious dinner. Here are some sheet pan meals that are great for those busy weeknights.
20 Sheet Pan Meals Perfect for a Quick and Delicious Dinner
17 Keto Desserts When Sugar Cravings Strike
Keto is a low carb, low sugar diet that can be a big lifestyle commitment for followers. The good news is, you can still slim down and indulge in some treats as long as you stay within your carb count. Here is a list of Keto treats that are absolutely delicious and will keep you on the path to Keto success.
17 Keto Desserts When Sugar Cravings Strike
10 Nutella Recipes to Whip Up When Chocolate Cravings Strike
For anyone unfamiliar with Nutella, it's basically chocolatey goodness in a jar. More specifically, it's a chocolate and hazelnut spread developed by the company that created Ferrero Rocher chocolates. Nutella is delicious as a spread on toast and goes perfectly as an ingredient in desserts. Here are some delicious dessert recipes with Nutella being a key ingredient.
10 Nutella Recipes to Whip Up When Chocolate Cravings Strike