Cookies are generally quick and easy desserts pleasing to adults and kids alike. There are so many different kinds of cookies to choose from, each with unique flavors and textures. The following are some of the best cookie recipes that are sure to satisfy your sweet tooth and leave you with a smile on your face. Whether you prefer soft and chewy cookies or crispy and crunchy ones, we've got you covered. So grab a glass of milk and get ready to indulge in some delicious cookies!
Ginger Molasses Cookies
Look no further and bookmark this Ginger Molasses cookie recipe! Fresh ginger molasses cookies are an old time holiday favorite but are delightful any time of the year! These cookies are soft and chewy and have the perfect amount of spice and everything nice! Ginger Molasses cookies are perfect for sharing with others or just to enjoy at home with your family.
Easy Crispy Chewy Chocolate Chip Cookies
I have searched high and low for an easy chocolate chip cookie recipe that will satisfy the taste buds of the entire family, including my own! I am pleased to say this chocolate chip cookie recipe is crispy AND chewy at the same time! To make these chocolate chip cookies both crispy and chewy, its really about having the right amounts and kind of flour and sugar. The amount of flour needs to be carefully measured. Too much flour can make the cookies more dry. Not enough flour can cause cookies to spread too much, making them thinner and likely more crisp. Get the recipes for these delicious Chocolate Chip cookies to get the perfect taste and texture.
Soft and Chewy 4-Ingredient Nutella Cookies
This 4 ingredient NutelIa cookies recipe is such a quick and easy recipe to whip up! If you love cookies that are chewy around the edges and soft in the center, then this is the cookie for you.
Soft and Chewy Keto Chocolate Cookies
These Keto cookies are made with almond flour, are soft, chewy, and oh sooo chocolatey – definitely not cakey at all. To top it all off, it's under 2g of carbs per cookie. There is just something so comforting about a soft chewy cookie with a glass of milk.
Easy Keto Walnut Cookies
If you are a nut fan, you will love these soft, melt in your mouth cookies. These Keto style walnut cookies are a wonderful gluten free, low carb and sugar free alternative. You can also call them Keto almond nut cookies since we are using almond flour for this recipe!
Meringue Cookies
Meringue cookies are a classic treat that tastes light and airy. This easy 4-ingredient meringue cookie won't disappoint you. Follow our tips to help you achieve the perfect meringue cookies.
Easy Almond Cookies
These Vegan Almond Flour Cookies are flavorful and delicious. Made with just 5 ingredients, these Gluten-Free cookies with ripe banana and maple syrup are sure to become your new favorite healthy snack. Get the recipe.
Ultimate Trail Mix Cookies
Healthy Trail Mix Cookies featuring oats, dried fruit, nuts and chocolate. Easy, satisfying, and always delicious Oil-Free cookie recipe perfect for snacking or road trips. Get the recipe.
Moroccan Semolina Cookies
These eggless Moroccan Semolina Cookies are a healthier version of the traditional Ghriba cookies you'll find all over Morroco. Made with the almond and semolina flours, these lemon-flavored cookies are a perfect accompaniment to a cup of mint tea or coffee. Get the recipe.
Soft Pumpkin Cookies
Soft Pumpkin Cookies with a simple chocolate glaze are an easy fall recipe that is perfect for breakfast, dessert or afternoon snack. Best eggless and dairy-free cookies your family will love. Get the recipe.
The Best Chunky Brownie Cookies
These healthy vegan chocolate brownie cookies are satisfying and delicious. They're like an eggless and dairy-free version of your favorite chocolate brownie, with a twist – they use two secret ingredients to make them stand apart from other chocolate cookies. Find out what those ingredients are here.
Salted Tahini Chocolate Chip Cookies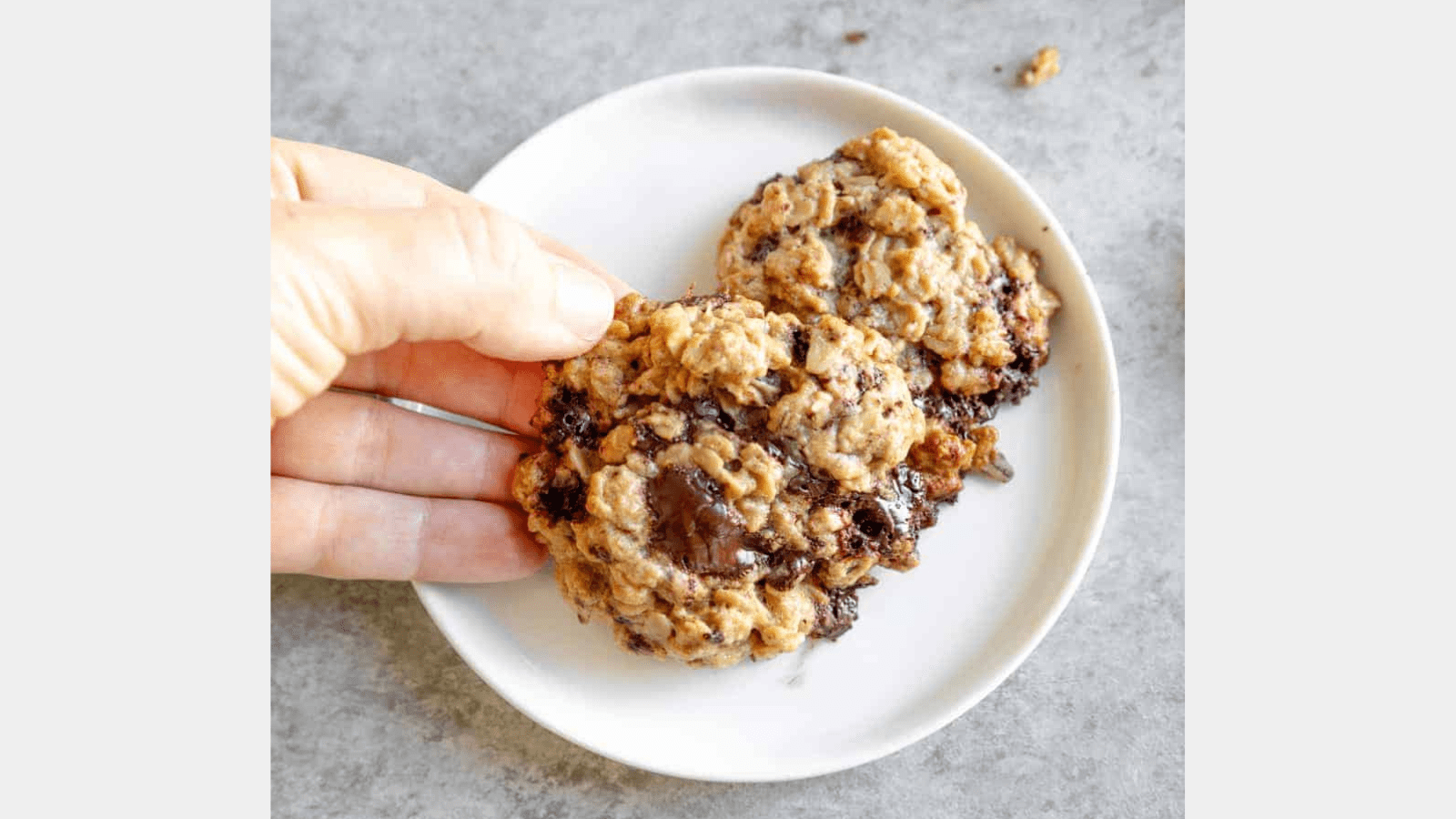 A grown-up and decadent vegan chocolate chip cookie! Naturally sweetened with maple syrup and gluten-free. Salted Tahini Chocolate Chip Cookies
Lemon Crinkle Cookies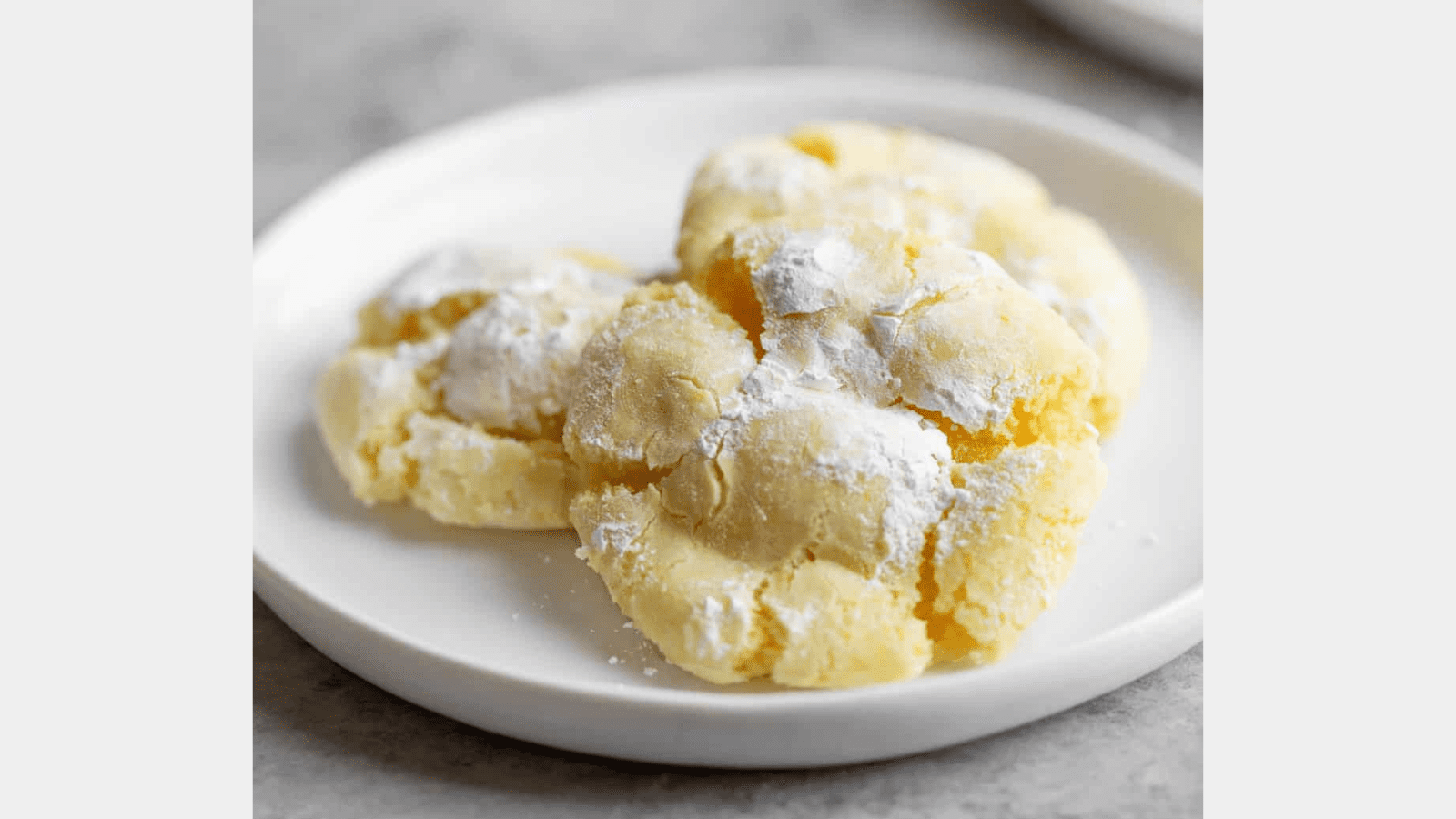 If you love lemons, then this lemon crinkle cookie recipe is for you! Naturally egg-free, these vegan lemon crinkle cookies are tender, chewy and bursting with lemon flavor. Lemon Crinkle Cookie
Chai Vegan Sugar Cookies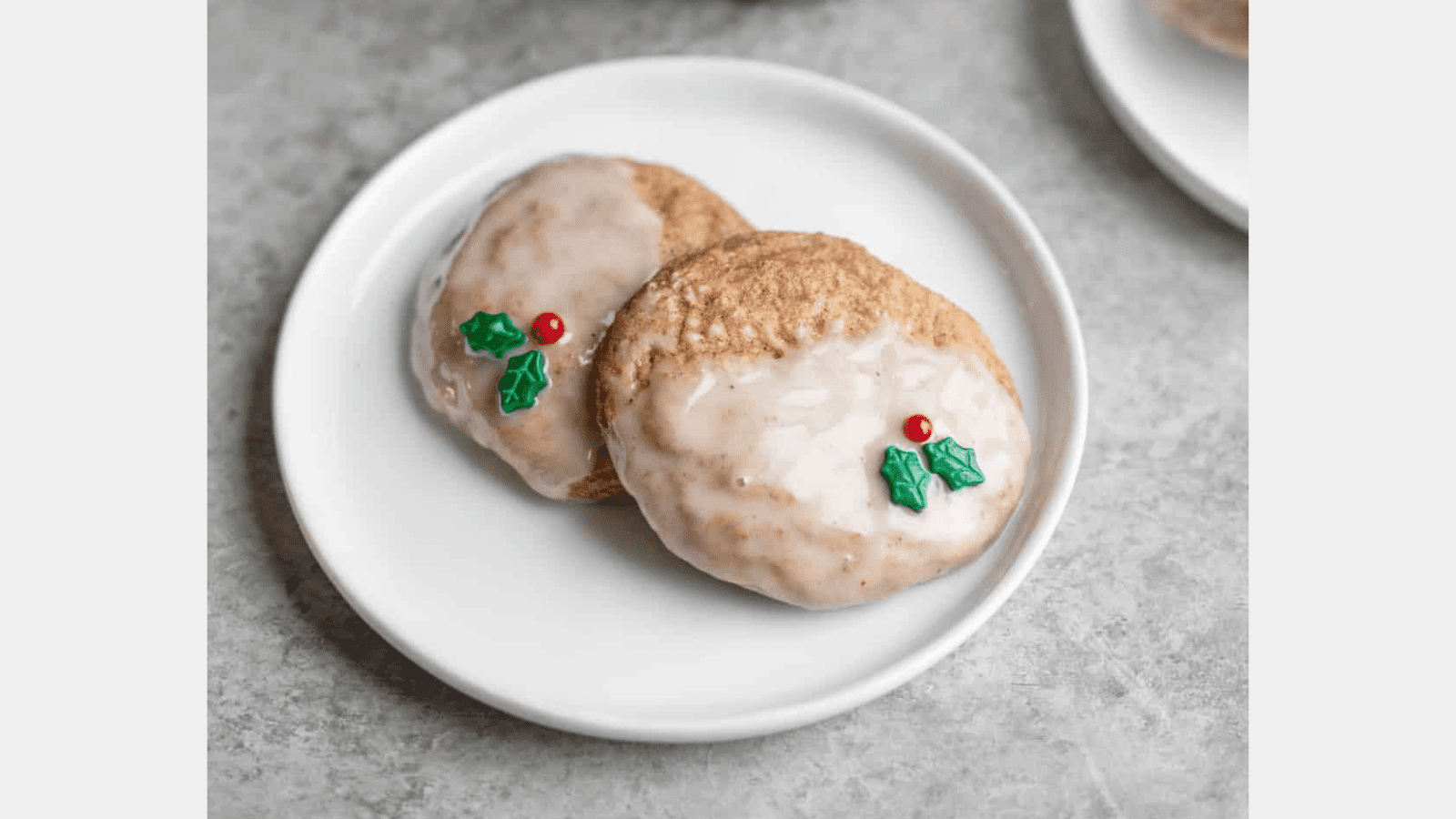 Chai sugar cookie with an eggnog glaze. If you're looking for the the best vegan sugar cookie recipe, this is it. The chai spices are make it the perfect holiday cookie. Chai Vegan Sugar Cookies
Homemade Oreo Cookies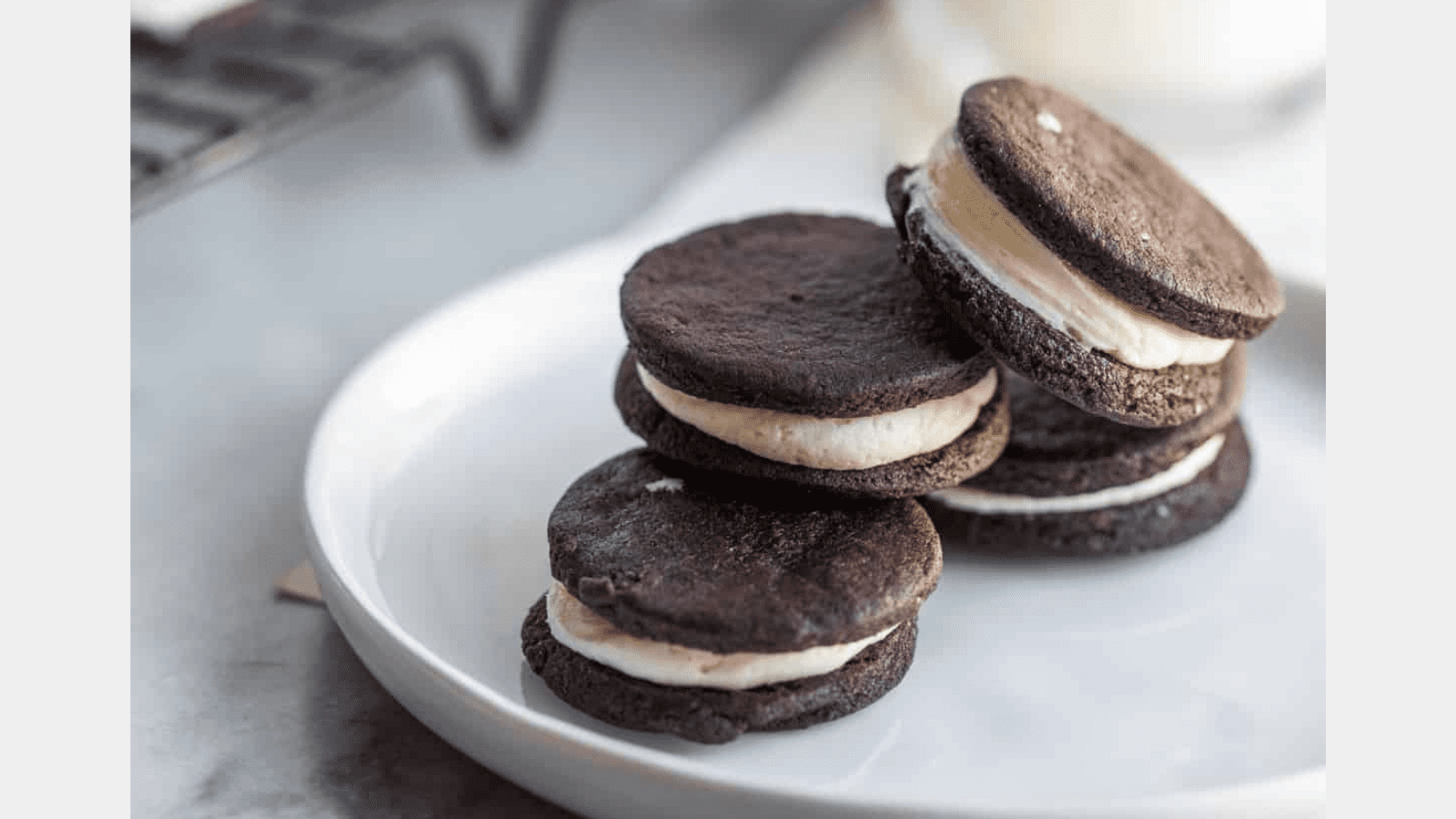 Homemade oreos– so much better than store-bought! This vegan oreo cookies recipe can be made either vanilla or as peppermint oreos. Vegan Oreo Cookies
Chocolate Peppermint Cookies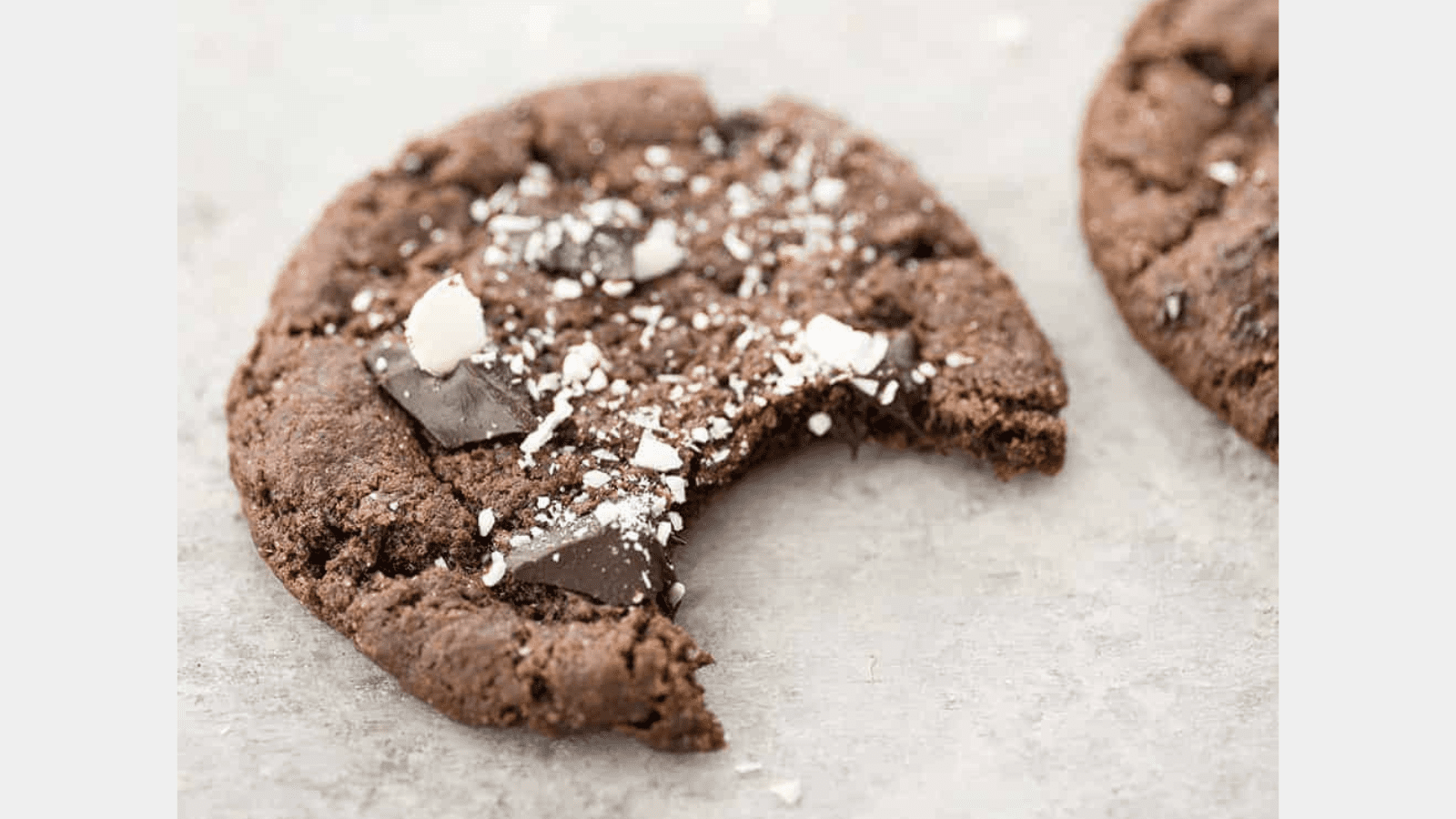 Vegan Chocolate Peppermint Cookies! Vegan chocolate peppermint cookies with crushed candy canes on top. So easy to make and full of chocolate peppermint flavor. Vegan Chocolate Peppermint Cookies
Delicious Cakes to Bake for Your Next Party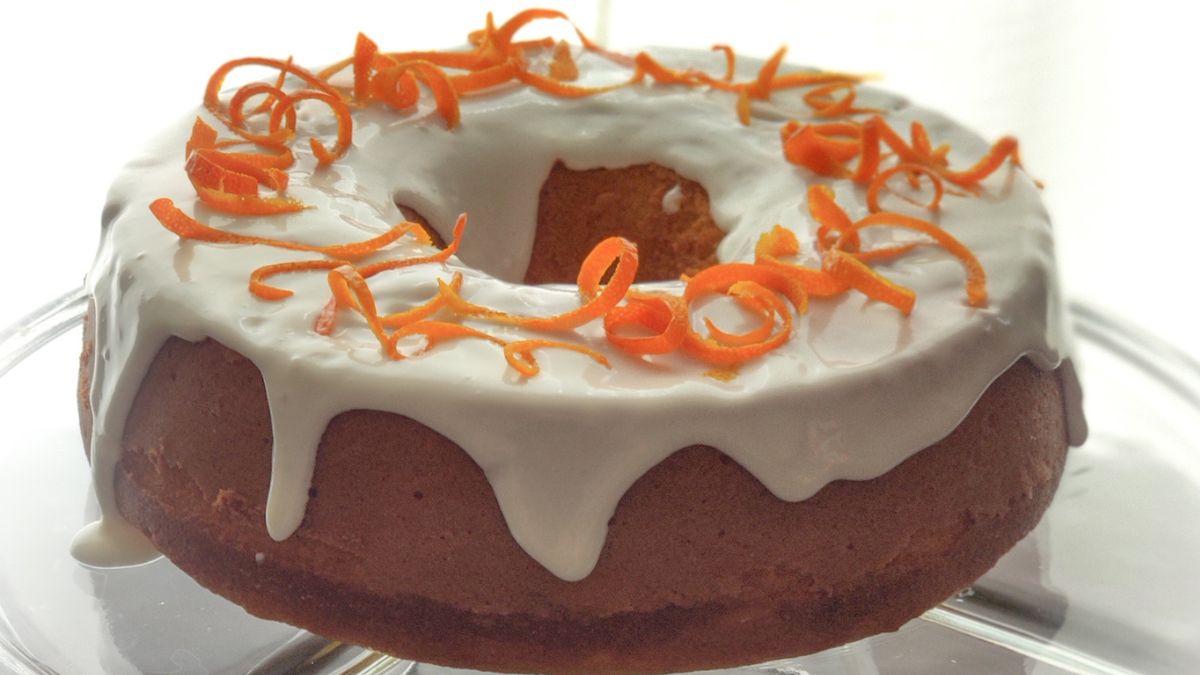 Delicious Birthday Cake Recipes to Bake For the Next Party
10 Nutella Recipes to Whip Up When Chocolate Cravings Strike
For anyone unfamiliar with Nutella, it's basically chocolatey goodness in a jar. More specifically, it's a chocolate and hazelnut spread developed by the company that created Ferrero Rocher chocolates. Nutella is delicious as a spread on toast and goes perfectly as an ingredient in desserts. Here are some delicious dessert recipes with Nutella being a key ingredient.
10 Nutella Recipes to Whip Up When Chocolate Cravings Strike
Stuck in a Dinner Rut? Try These 12 Mouth Watering Ground Beef Meals
Whether you're a seasoned cook or a beginner in the kitchen, these easy ground beef recipes are sure to become go-to favorites that you'll come back to time and time again. With a little creativity and a few simple ingredients, you can whip up flavorful and hearty dishes that are perfect for any occasion.
17 Keto Desserts When Sugar Cravings Strike
Keto is a low carb, low sugar diet that can be a big lifestyle commitment for followers. The good news is, you can still slim down and indulge in some treats as long as you stay within your carb count. Here is a list of Keto treats that are absolutely delicious and will keep you on the path to Keto success.
17 Keto Desserts When Sugar Cravings Strike
10 Chicken Dinner Recipes from Classic to Creative
Whether you're looking for a quick and easy weeknight meal or something more sophisticated to impress your dinner guests, chicken dinner recipes are the perfect solution. From classic comfort food dishes like roasted chicken to global flavors like chicken curry and stir-fry, there's no shortage of delicious and satisfying chicken dinner recipes to choose from. Here is a list of chicken dinner recipes to add to your weekly dinner rotation.
10 Chicken Dinner Recipes from Classic to Creative