What can be better than the aroma of a freshly baked loaf? Whether you're someone who loves the comforting sweetness of freshly baked bread or you're into the savory taste of herbs and spices, all the recipes on this list are super delicious and easy to make. The following is a list of both sweet and savory loaf recipes.
Banana Bread Without Eggs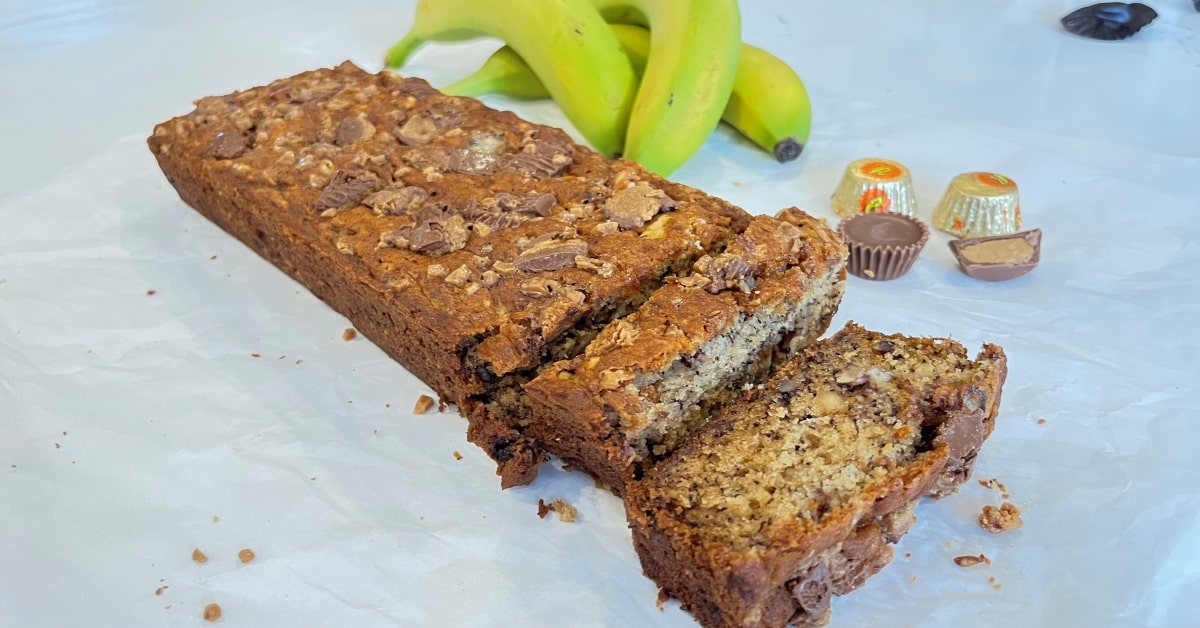 A day that started with a massive craving for banana bread but no eggs in the fridge resulted in this delicious banana bread recipe without eggs. Sometimes going to a grocery store on a wintery morning just isn't appealing! But it was a good thing because it forced me to be resourceful and find other ways to make the recipe work.
This banana bread recipe is incredibly soft and moist. Another great thing is this recipe is very simple to put together. It's made all in one bowl and with no electric mixer required. All you need is a mixing bowl and a good non-stick loaf pan.
This banana bread is perfect for serving for brunch or a snack.
Zucchini Bread
Zucchini bread is just as loved as banana bread, despite having anti-vegetable children. The beauty of grated zucchini is not only does it make an extremely moist loaf, but also blends right into the bread without feeling like there is any vegetable present.
Zucchini is a very versatile vegetable and works great with sweet and savory foods. The same is true with loaf bread recipes like banana, zucchini and other flavors. They can be eaten for breakfast, a snack or dessert.
Easy Lentil Loaf
This easy lentil loaf recipe is the perfect way to enjoy "meatloaf" on a Meatless Monday! Many folks are starting to turn to a plant-based diet or, at the very least, reduce the amount of meat they consume.
Vegan Gluten-Free Apple Loaf
Imagine an apple crumble but in the form of a cake or bread loaf. Now you have the famous "Apple Loaf!" But my apple loaf isn't like most others. Instead, it's vegan and gluten free. This means that all of you gluten intolerant people out there (like myself) can still enjoy the delicious goodness of apple in a crumble/loaf style. You need to try out this vegan gluten free apple loaf recipe.
Easy Fruit Loaf Recipe
This Easy Fruit Loaf is a simple and quick dessert recipe filled with juicy dried fruit and nuts. It's flavorful, healthy and perfect for any occasion.
Keto Low Carb Cranberry Orange Bread Recipe (Quick & Easy)
This Keto/ Low Carb Cranberry Orange Bread is a staple during the holiday season. This fruity and zesty loaf gets topped off with sweet keto-friendly icing. It's so moist, delicious, and perfect with a cup of hot coffee. Enjoy this cranberry orange bread for dessert, breakfast, or a sweet snack!
Healthy Spiced Paleo Pumpkin Bread Recipe (Sugar Free)
This healthy paleo pumpkin bread is a delicious sugar free fall treat. This recipe makes a moist thick bread with flavors of maple, warm spices and rich pumpkin.
Healthy Double Chocolate Banana Bread
Eating clean just got a whole lot better thanks to this Double Chocolate Banana Bread! This recipe is made with whole wheat flour, maple syrup, and avocado oil, making it a healthier way to satisfy those sweet cravings. Decadent, moist, and delicious- a must try recipe for all banana bread lovers!
Vegan Carrot Cake Banana Bread
If you love banana bread, then you are going to want to save this carrot cake banana bread combo. Carrot cake plus banana bread is what happens when you want cake but can't exactly justify it for breakfast.
Coconut Lime Bread – Low FODMAP
Coconut Lime Bread will make it into your regular rotation of quick breads – we are betting on it. Everyone knows banana bread (and we have a few of those) but this one features coconut milk, coconut oil and grated dried coconut along with tangy lime juice and zest. Triple the coconut and double the lime in a very tender-crumbed loaf with a fancy looking, but simple, glaze and topping.
Blackberry Banana Bread (gluten-free)
Try this Gluten Free Blackberry Banana Bread for a moist and delicious snack or breakfast. It's sweet, indulgent and so easy to make. I love experimenting with different quick breads and they are always a hit with the family. I mean come on, it's basically CAKE!
Everything Bagel Pull Apart Bread With Scallion Cream Cheese
This recipe for Everything Bagel Pull Apart Bread with Scallion Cream Cheese is buttery, rich, flavorful and perfect for brunch!
Read More: Irresistible Homemade Melt-in-Your-Mouth Donuts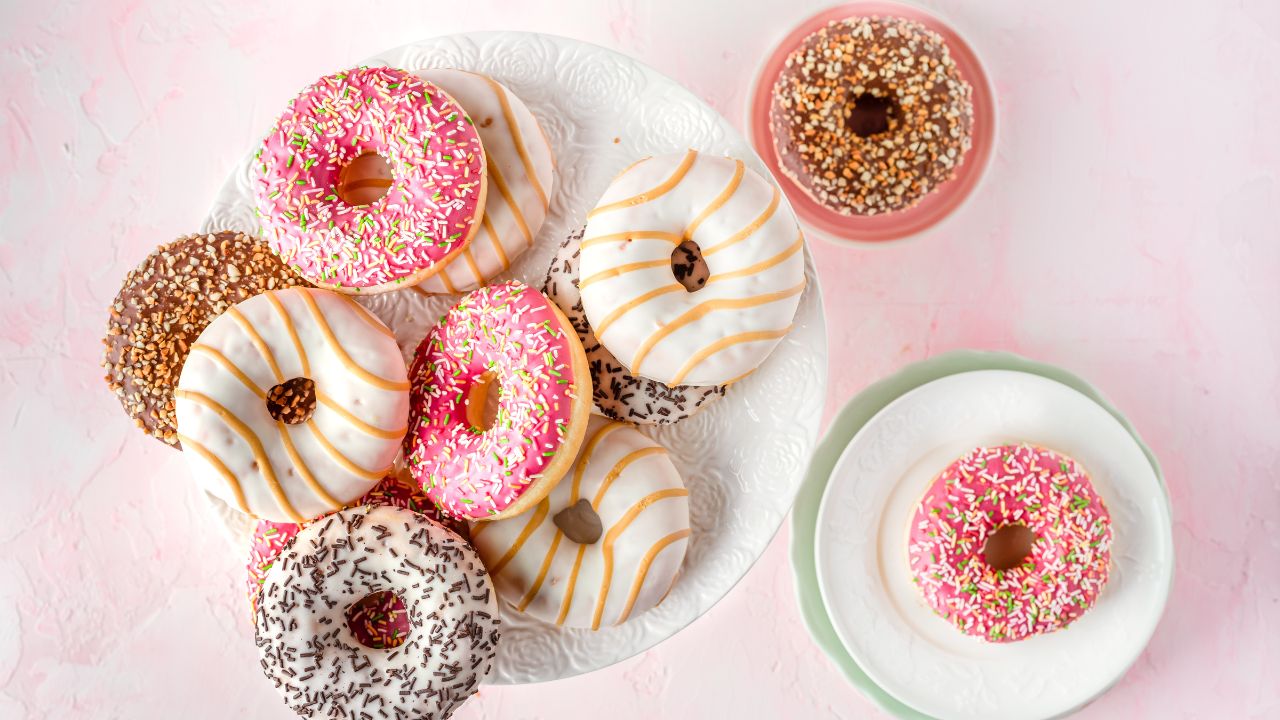 Welcome to the delightful world of donuts, where golden rings of fried dough meet a universe of flavors and toppings! But these smart, innovative donuts are barely fried so they are half the fat but full of flavor. The following are a list of donut recipes of all varieties to bake at home fresh when the craving strikes.
Irresistible Homemade Melt-in-Your-Mouth Donuts
The Great Pumpkin Recipe Roundup That Will Add Exciting New Flavors to Your Fall Dinners
There's one ingredient that steals the show during the autumn season – pumpkins. These versatile and flavorful gourds aren't just for carving into spooky jack-o'-lanterns; they're also a culinary treasure waiting to elevate your fall cooking to new heights. The following is a list of delicious pumpkin recipes that can be made all fall season long.
The Great Pumpkin Recipe Roundup That Will Add Exciting New Flavors to Your Fall Dinners
Prepare for an Epic Flavor Explosion with These Ground Beef Recipes
Ground beef is a versatile ingredient that can be used in countless recipes, making it a staple in many households. From quick weeknight dinners to comforting family favorites, ground beef can be transformed into delicious meals that are both satisfying and easy to prepare. Whether you're a seasoned cook or a beginner in the kitchen, these easy ground beef recipes are sure to become go-to favorites that you'll come back to time and time again. With a little creativity and a few simple ingredients, you can whip up flavorful and hearty dishes that are perfect for any occasion.
Prepare for an Epic Flavor Explosion with These Ground Beef Recipes
Transform Your Dinner with These Exciting Chicken Recipes
Chicken is probably the most versatile and popular meat that many people like to use as the protein in dinner recipes. It's affordable, easy to cook, and can be prepared in a variety of ways to suit any taste or preference. Whether you're looking for a quick and easy weeknight meal or something more sophisticated to impress your dinner guests, chicken dinner recipes are the perfect solution. From classic comfort food dishes like roasted chicken to global flavors like chicken curry and stir-fry, there's no shortage of delicious and satisfying chicken dinner recipes to choose from. Here is a list of chicken dinner recipes to add to your weekly dinner rotation.
Transform Your Dinner with These Exciting Chicken Recipes
Prepare to Be Addicted to These Insanely Delicious Cookie Recipes
Cookies are generally quick and easy desserts pleasing to adults and kids alike. There are so many different kinds of cookies to choose from, each with unique flavors and textures. The following are some of the best cookie recipes that are sure to satisfy your sweet tooth and leave you with a smile on your face. Whether you prefer soft and chewy cookies or crispy and crunchy ones, we've got you covered. So grab a glass of milk and get ready to indulge in some delicious cookies!
Prepare to Be Addicted to These Insanely Delicious Cookie Recipes