A day that started with a massive craving for banana bread but no eggs in the fridge resulted in this delicious banana bread recipe without eggs. Sometimes going to a grocery store on a wintery morning just isn't appealing! But it was a good thing because it forced me to be resourceful and find other ways to make the recipe work.
This banana bread recipe is incredibly soft and moist. Another great thing is this recipe is very simple to put together. It's made all in one bowl and with no electric mixer required. All you need is a mixing bowl and a good non-stick loaf pan.
This banana bread is perfect for serving for brunch or a snack.
How Can You Make Banana Bread Without Eggs?
Mashed bananas and applesauce are great egg substitutes in a banana bread. You won't even notice the difference.
How Do You Make Banana Bread Moist?
What makes this banana bread unique compared to other recipes? It's how moist it is. The secret to moist banana bread is to use more bananas. In this recipe, I use up to 4 large bananas or 2 cups worth. I recommend not adding more than 2 cups as you might end up with soggy bread.
We always have plenty of bananas in our household, which tend to ripen faster than we can eat them. So this recipe is a wonderful way to use them.
How Can I Make Banana Bread Healthy?
Many of us are trying to be more health conscious these days. Eating banana bread for breakfast may not be the healthiest choice if the recipe contains too much oil, butter, or refined sugar. Some banana bread is considered unhealthy because of the higher saturated fats, cholesterol, and high sugar levels.

I have omitted the eggs and refined sugar in this recipe, already making it a better choice. However, if you would like to go a step further, you can do the following:
Omit the oil from the recipe and replace it with 1/3 cup applesauce, making this banana bread low in saturated fats and lower in calories.
Use half whole wheat flour and half all-purpose flour to add more fiber to the banana bread. I have made this for my family and have had excellent results.
How Do You Store Banana Bread?
Since this banana bread is without eggs, you can keep it on your kitchen counter at room temperature for up to 4 days. Just cover it in saran wrap to prevent it from drying. Banana bread also keeps well in the refrigerator for 5 to 6 days when stored in an air-tight container or freezer bag.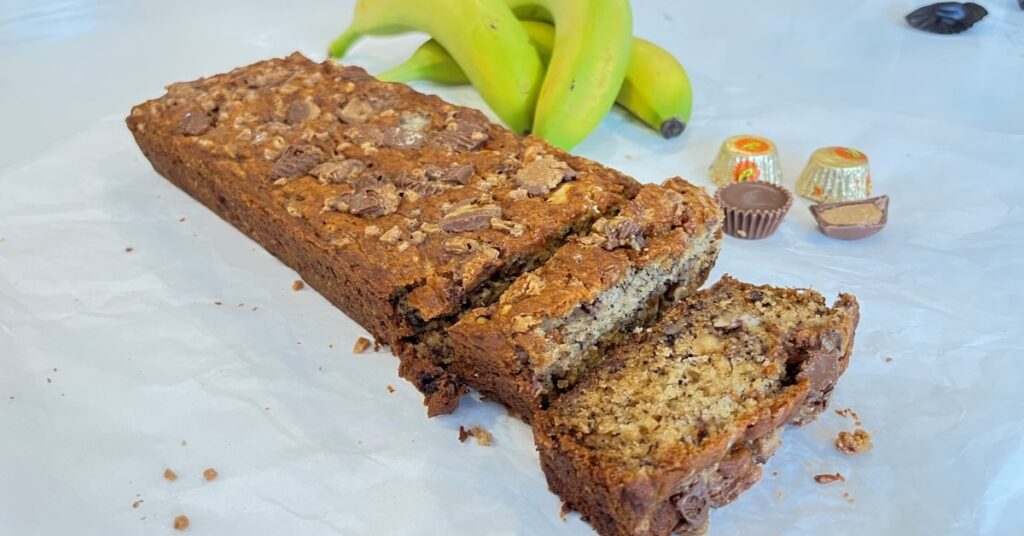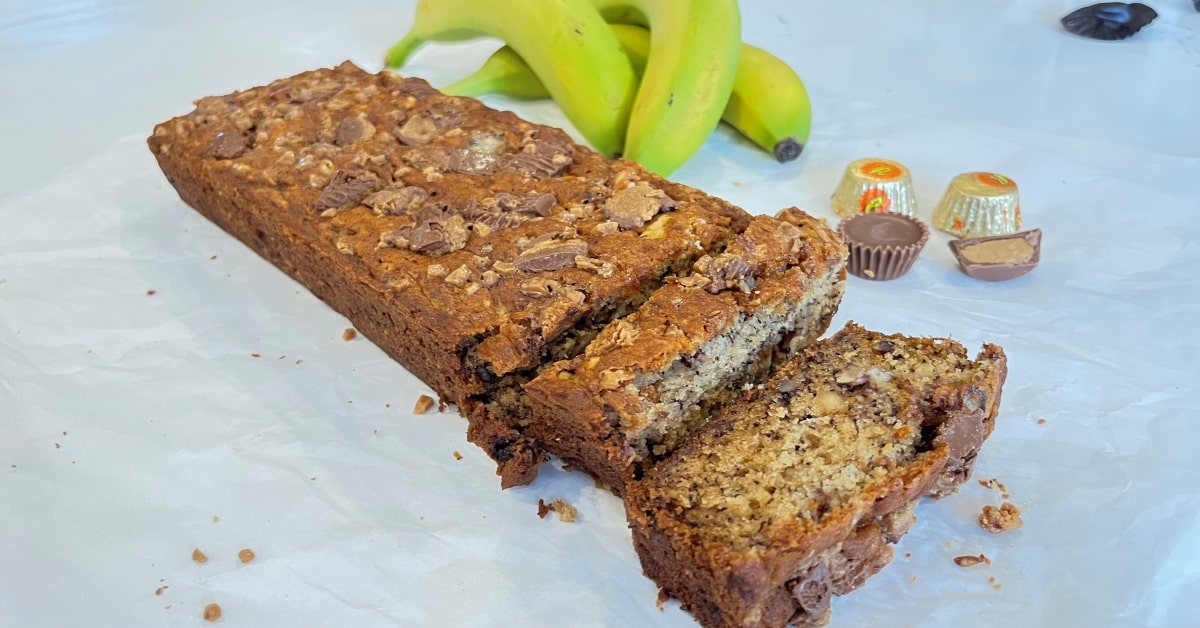 Can I Freeze Banana Bread?
Yes, it can be frozen in a freezer bag and last up to 5 to 6 months. Please remember to cool the banana bread entirely before freezing it for the best results. When ready to eat, thaw the banana bread overnight in the refrigerator, at room temperature, or in a microwave.
Can I Freeze Bananas?
If I am not ready to use my ripe bananas immediately, I always freeze them when they get too ripe. Peel the bananas and place them in a freezer bag. Bananas can keep well in the freezer for up to 6 months. When ready to use the frozen bananas for baking, thaw them beforehand.
Can I Omit the Nuts?
If you are not a nut fan or have an allergy, skip the banana nut bread and leave out the walnuts. What's great about this recipe is how easily customizable it is. Feel free to experiment and make it your own by incorporating different add-ins such as chocolate chips, raisins, and cranberries.
Here are some other variations you can try:
1/2 cup of blueberries frozen or fresh with a tsp of lemon extract
1/3 cup of peanut butter and chocolate chips
Sprinkle the top of the banana bread with any of the following: flax seeds, bran, quick oats, or shredded coconut
Use an 8 x 4 inch loaf pan for baking banana bread.
Prep Time: 10 minutes
Bake Time: 1 hour
Serves: 12
3 or 4 large ripe or overripe bananas (about 1 ½ – 2 cup mashed)
1/2 cup canola oil (or 1/3 cup apple sauce)
1/3 cup honey
2 tsp vanilla extract
1 ½ cup all-purpose flour (or half whole wheat, half all – purpose)
1 tsp baking powder
1 tsp baking soda
1 cup chopped walnuts (optional)
1/3 cup to ½ cup chocolate chips (optional if you want to make a chocolate chip banana bread)
Directions:
Pre-heat oven to 325 degrees F.
Grease an 8 x 4 inch loaf pan with butter or cooking spray or bake in parchment paper.
In a large bowl, mash bananas and add oil, honey, vanilla and stir to combine all the ingredients together.
Add baking soda and baking powder to the banana mixture and stir to combine.
Slowly add flour to the banana mixture and stir until well incorporated and no clumps of flour are visible.
Add walnuts and/or any other add-ins if using stir to combine well.
Transfer mixture to a prepared loaf pan and bake in preheated oven for 60 minutes or until toothpick comes out clean and loaf is golden-brown. Start checking for doneness at 45 minutes as ovens can very.
Once banana bread is done, let it cool in the pan for about 20 minutes before transferring it out of the pan onto a cooling rack.
Cool completely before cutting and enjoy!