Many kids dream of going to Disney World, and many parents hope to fulfill them. But getting to Disney can feel unattainable for some families, depending on the distance and the number of people going. It's no secret that going to Disney World is a considerable expense and requires a lot of planning. With four parks to visit (EPCOT, Magic Kingdom, Animal Kingdom, and Hollywood Studios), the cost of transportation, accommodation, park entry, food, and additional entertainment can add up fast.
The following are some tips to save on the cost of a Disney vacation by experts who know Disney inside and out. These money-saving tips will make a dream Disney vacation more affordable, especially for bigger families.
1. Book Through a 3rd Party or Disney Reseller
Gavin Doyle, the best-selling author of Disneyland Secrets and founder of MickeyVisit.com and DisneyDose.com, shares key tips with us:
"The lowest prices on discount Walt Disney World tickets can always be found by working with a Disney-authorized ticket reseller. They have a relationship with Disney to deliver the lowest ticket prices, and you are never at risk. There are scams out there that will attempt to sell you fake tickets to Walt Disney World. If you see tickets that are going for extremely low prices, chances are the website is not actually selling real discount Disney World tickets. Never buy Walt Disney World passes from any online store that does not have an affiliation with Disney.
Guests can also work with a travel agent that can package the tickets and hotels. These combo packages also offer a number of other discounts directly from Disney including free dining credits and savings on hotel rooms."
2. Plan Ahead
Ziggy Oskwarek of ZiggyknowsDisney says, "If you are trying to save money, the best months to go to Disney World are January, February, August, and September. Rates on hotel rooms can be hundreds of dollars less per night compared to the busier times of the year."
Kimberly Shaw, a travel agent with 10 years of experience booking Disney trips, says families can save money by planning ahead and scheduling the attractions and shows they want to visit in advance.
"This can help them to prioritize and make the most of their time in the park, avoiding unnecessary expenses such as last-minute or impulsive purchases."
Jaimie Michaels, Editor of Magic Guides, a website that provides Disney planning advice, says to be flexible with the dates. "Moving your visit by even one day can make a huge difference. As an example, a one-day ticket to Magic Kingdom on Thursday 9/7/23 is $129. The very next day is $144. That $15 difference, when multiplied by a large number of people in your travel party, can be a significant savings."
3. Pay with Cards
Target Red Rob Small, a vacation planner with Mickey Travels says to purchase Disney Gift Cards. "Big box Stores like Target, offer a 5% discount when purchasing Disney gift cards. These can be used to pay off your trip or anywhere on property for dining, merchandise, or exclusive experiences."
Disney Visa Sierra Duiser, an Authorized Disney Vacation Planner at Destinations in Florida, says, "the Disney Visa also has some great vacation perks. Depending on which card you have, you earn 1%-2% back in Disney Rewards Dollars on purchases made with the card in addition to 6 months with 0% financing on Walt Disney Travel Company vacation packages."
4. Discounts
Michael Johnson, a Disney representative, says to take advantage of discounts. "Many families don't realize that there are discounts available for larger families. Disney offers discounts for military families, annual pass holders, and Florida residents, among others. These discounts can add up and make a big difference in the cost of a Disney trip."
Another cost savings measure, according to Jeannelle Douglas of Tripshock, is to purchase multi-day passes instead of individual full-day park passes. "A single-day ticket can cost up to $189 per day depending what time of the year it is. By purchasing a multi-day ticket, you can pay as low as $87.50 per day, which is less than half the cost of purchasing individual day tickets. Keep in mind, you will need to use those tickets within a certain date range."
5. Accommodations
There are a few options for booking your stay at Disney. Many people initially think about staying where it's more economical. However, Emily Smith, owner and operator of The Female Abroad says you should consider the age of your children and any special needs or requirements. If you still need to accommodate naps or just need breaks in the day, then staying at the Disney Resort may be the best route.
If you are considering staying off-site, Emily says to consider the following.
"Disney World is larger than San Francisco just to put that into perspective so if you are staying at an off-site property then you need to think about the following items:
Does the property provide a shuttle? How often does the shuttle run? When is the first one? When is the last one? Most will drop off the group in the morning and pick up after the first fireworks in the evening so be aware of this. How long is the transit from the park to the hotel?
If you do need to rent a car then take into consideration the cost of renting, gas and parking at each park. Do you need car seats for the kids? Does the rental company have any? What's the cost? Do you need additional insurance or do you have coverage on your credit card? What size of vehicle do you need to fit everybody and the luggage? Can you pick up from a non-airport located rental agency to save money?"
The following are some options for accommodations at Disney World.
On-Site at a Disney Resort
Stephanie Haefner, a travel advisor with Fairytale Journeys Travel says that staying on the Disney property has several perks other than proximity to the parks. Disney provides free transportation so a rental car is unnecessary. Also, Stephanie says that "resort guests get extra time in the parks and gain early access to dining reservations and Individual Lightning Lane bookings. Resort guests can also purchase Magic Bands at a discounted price."
Michael L. Moore, owner of the website Countdown to Magic says that "staying at a Disney Value Resort (like the Art of Animation resort or the All-Star Music Resort, for instance) will allow you to experience the "Disney Magic" without breaking the bank. Disney Value Resorts often have cafeteria-style dining, allowing larger families to save money on food (as opposed to dining at a more expensive Disney restaurant)."
A tip from Amanda Emmerling, a travel agent specializing in Disney is to also "consider booking connecting rooms at a Value Resort versus a 1 bedroom villa at a deluxe resort to save money."
Lauren King of Palmetto Mom seconds that by saying "You can request connecting rooms, and you may find significant savings by opting for two rooms at a Disney value resort versus a suite at a moderate or deluxe resort."
But Jonathan de Araujo, owner of The Vacationeer Travel Agency says not to dismiss the option to stay in one room. "Stay at a Reort with a 5th sleeper option. Port Orleans Riverside & Caribbean Beach Resort both have rooms that sleep 5, and Art of Animation Family Suites will sleep 6. This will typically be much more economical than getting 2 rooms at almost any resort."
Look at both options and see what works out to be the best deal for your family during your scheduled visit.
6. Off-Site Options
There are many reputable hotels to choose from off-site from Disney world. Booking a short-term rental is another option, as well as a Disney Vacation Club Rental.
Disney Vacation Club Rentals: Nick Burgess suggests visitors rent Disney Vacation Club points. "Disney Vacation Club (DVC) is Disney's timeshare program. Members purchase points each year that they can use for hotel stays at different high-end Disney destinations. However, if a member can't use those points, they can sell them to other people. This allows the member to recoup some of their timeshare cost, and for the buyer it can be a phenomenal way to save up to 50% on hotel prices at the luxury Disney resorts. Make sure to use a reputable company like DVCRequest.com."
Disadvantages to Staying Off-Site Keep in mind there are some disadvantages to staying off-site. Len Testa, who co-author the Unofficial Guide to Walt Disney World guidebook, and also runs the website touringplans.com, says "you'll wait much longer in line for rides, for two reasons:
Disney lets its own hotel guests into the theme parks 30 minutes before the general public. Every park, every day. So by the time you're let into the park, you'll find thousands of people in line ahead of you, everywhere you go. We estimate this adds between 1 and 2 hours to your waits in line per day depending on the park and date you visit.
Disney lets its own hotel guests make Lightning Lane ride reservations at 7 a.m., while everyone else must wait until the parks open. Guests who make reservations at 7 a.m. get the first available reservations for popular rides, which means they can make a second (and third, and so on) reservation sooner. "
7. Food
Genni Franklin, Disney Travel Agent and Travel Blogger say "you can order groceries to your resort and the Disney hotels will receive them, hold them and place any perishable items in the refrigerator at no additional charge. If you want them delivered to your room there may be an additional charge."
Families can bring sandwiches, snacks, beverages (as long as they are not in glass containers) which will save them a lot of money at the parks. Agency Owner and Travel Specialist Angela Weir says "bring a refillable water bottle. There are many refill stations throughout the parks and most quick service dining locations will be happy to provide you with a cup of ice. This can save an average of $30 USD per day for a family of 4."
8. The Park Hopper Pass
Gavin Doyle of MickeyVisit recommends getting the park hopper pass if you visit Disney for four days or less. Buying the passes does add to the cost, but it also allows you the flexibility to visit another park in the evening and see as much as you can in a limited amount of time.
If you have enough time and energy to visit one park per day, then skip the hopper pass.
9. Genie + Pass
Disney Genie+ is a pass you pay for to use a Lightning Lane entrance to bypass the standby line on select attractions. But not all attractions are available through Genie+. In that case, you can also purchase the Individual Attraction Selections, which allows you to pay to skip the line on up to two high-demand attractions per day.
The owner of MickeyVisit says, "Families looking to save money on Genie+ could consider skipping the offering for days focused on touring Animal Kingdom and Epcot while still purchasing the service for Magic Kingdom and Hollywood Studios as outlined in our guide to Disney Genie Plus at Walt Disney World. If there are extremely low crowds during your trip during an off-season period, you could potentially get away with skipping the service entirely."
10. Planning Ahead is the Key to Saving
Michael Belmont, owner of The Park Prodigy says "the most important thing for families to keep in mind when planning and booking a Disney vacation is to plan it out early. The earlier you plan, the more effective each day of your vacation will be once you arrive at the parks. Plan out each day of your trip, and know the primary rides and parks you want to hit. Michael also says, "if you plan your travel effectively, you will have a much less stressful and hectic vacation, and you'll save money."
More Articles From This Mom is On Fire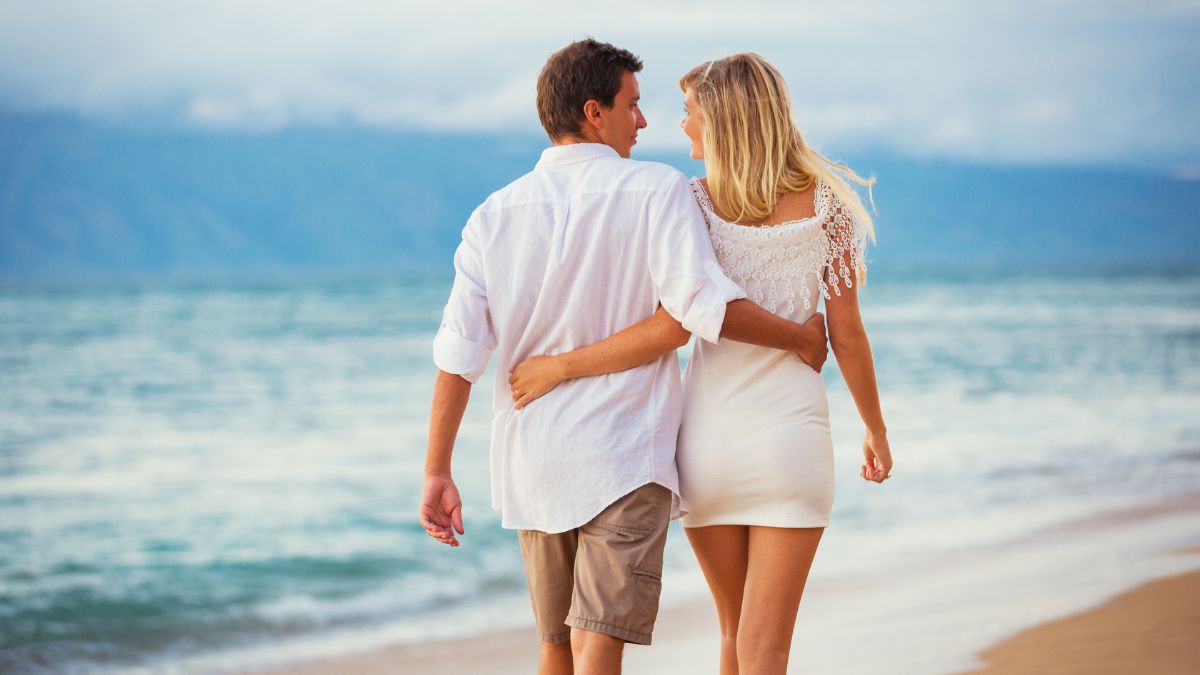 The ability to travel is a privilege and a dream for many. With so many beautiful places to visit, how do you narrow down the best destinations? Traveling is also a huge commitment of time and money so it would be disappointing to go somewhere far that doesn't live up to expectations.
According to Reddit, the following is a list of vacation hotspots that live up to the hype. So get ready to pack your bags and book your flight after reading this list.
20 Best Vacation Hotspots that Totally Live Up to the Hype
She Bought Taylor Swift Concert Tickets But One Friend Didn't Pay Her Share. She Sold the Tickets With Her Permission But Didn't Share the Profit. Who Owns the Ticket? Was She Wrong?
The original poster (OP) is reaching out to the online community because of a problem she is having with a friend who she planned to attend a concert with.
She Bought Taylor Swift Concert Tickets But One Friend Didn't Pay Her Share. She Sold the Tickets With Her Permission But Didn't Share the Profit. Who Owns the Ticket? Was She Wrong?
He's Keeping the Wedding Dress His Son Made For His Sister Because She Refused to Invite Him. He Told Her to Get Another One and She is Furious. Is He Being Unreasonable?
The original poster (OP) has a sister who is getting married soon. He also has a very talented 17-year-old son who has studied fashion and design in school. Shortly after her proposal, his sister asked his son to make her wedding dress. His son agreed to take on the project.
He's Keeping the Wedding Dress His Son Made For His Sister Because She Refused to Invite Him. He Told Her to Get Another One and She is Furious. Is He Being Unreasonable?
20 Best Zoos In the US for a Fun Family Day
Here is a list of the best zoos in the US. Next time you need a day trip activity or are visiting a new city, consider going to the zoo! After all, where else can you see polar bears, pandas and lions all in one place?
20 Best Zoos In the US for a Fun Family Day
Here are the Things that Will Likely End With the Boomer Generation
Things change with every generation. Innovative technologies are introduced and new trends appear. Younger generations look at what they think will become less popular or completely die out with the Boomer Generations.
Here are the Things that Will Likely End With the Boomer Generation