If you have a dinosaur lover and future Paleontologist on your hands, these dinosaur coloring pages are just what you need. Best of all, they are free printables.
Free coloring pages are a great way to keep the kids busy and happy. Coloring time is an excellent way for kids to wind down after some intensive physical play. It gets kids away from screens and is also a fantastic activity to do together as a family. Coloring can be just as relaxing for adults as it is for kids!
Coloring is also a great way to help kids develop fine motor skills and identify different colors.
Some parents prefer to print a coloring sheet rather than purchase coloring books. Coloring books take up more space and add to the clutter. Also coloring books are often related to a certain theme or character and kids tend to get tired of them quick. This is why its better to print coloring sheets rather than purchase whole coloring books.
Its also quick and easy to find coloring pages for kids online. If you are struggling with how to display your child's artwork and keeping the craft clutter under control, read this post for some ideas.
Free Dinosaur Coloring Pages
If you are looking for a cute dinosaur coloring page rather than the ferocious kind, then these are the coloring sheets for you. They are still the same prehistoric creatures from over a million years ago, but these ones include cute baby dinosaurs.
Grab your favorite colored pencils and download your printable dinosaur coloring pages below. These images are for personal use and cannot be sold.
Baby Dinosaur Picture Freshly Hatched!
Stegosaurus Coloring Page You are Dino-Mite!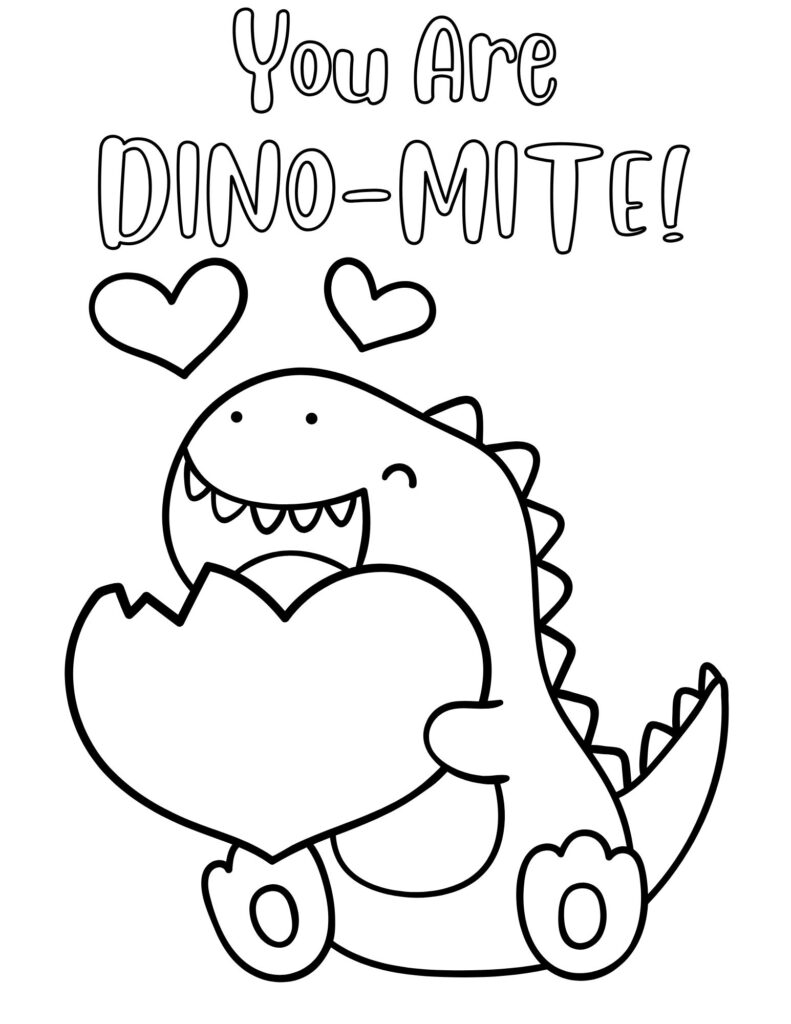 Cute Triceratops Coloring Page
Cute Dinosaur with Spots
Stegosaurus Standing with Spots
Cute Sitting and Smiling Dinosaur
Dinosaur Standing Under the Sun
Just click on the images and they will open into another tab where they can be easily printed. We hope your children enjoy coloring these cute dinosaur coloring pages.