People travel around the world and enjoy the culture and attractions. But not everyone comes home with the best experience. Some people were either completely tricked or temporarily let their guard down and lost their valuables to pick pocketers. The following are some stories from people who were robbed in the country they were visiting.
Bolivia
"I got robbed in Bolivia by two guys. One guy ran by and dropped a roll of bills on the sidewalk and a second guy picked it up and said "Did you see who dropped this?" Showing me a roll of bills. I pointed and he sort of led me to follow the guy. We took a turn around a corner into a less busy side street and the first guy started asking me if I just wanted to split it and held up the money so I could see .. at which point first guy walks in and acts like he will hit me, pushing second guy. Somewhere in there my pocket gets picked and both run away dropping the wad of bills as a distraction. The wad of bills turns out to be mostly counterfeit.
Someone tried something similar to me in Ukraine a wad of cash was on the ground and someone tried to somehow get me involved with it, I just played dumb and shrugged my shoulders that I've no idea about it."
Ibiza
"This is going to sound made up but it's not. Went to a club with my friends. Paid 100 USD to get in (first robbery now that I think of it). I left after like 10 minutes. My guys came back to the room like 45 minutes later, saying "you're right, place sucked, let's go to sleep." Within an hour my buddy wakes me up, panicky. Asks where my phone is. I thought he was drunk and left his phone in the cab. As I tell him that, my other buddy sits up in bed and says "my wallet is gone." I look over at my nightstand and see just my charger, phone gone. Somebody literally climbed up the side of our hotel (3rd floor), came in from our balcony and stole all our phones. Apparently it's super common there to spray gas like at the dentist under the door to put you to sleep."
Florida
"I didn't actually get robbed but I think it was an attempt. I was staying in a hotel, not the nicest but not the worst either. I get a knock on my door late at night. Woman outside my door shouted "I have your Uber eats!" I hadn't ordered anything. I didn't open the door but looked through the peephole. She wasn't carrying a bag of anything. I responded "wrong room" and didn't open the door. She kept banging aggressively and saying she had my food. I kept watching and eventually she gave up and as she walked away she had two guys with her, one on each side of the door just out of view of the peephole. And again, no bag of food. Pretty sure if I had opened the door I would have been mugged."
Barcelona
"My husband's wallet was stolen in the metro station in Barcelona. We were on the escalator with suitcases etc, and it stopped abruptly for like 15 seconds. As we lurched forward, they took his wallet and he didn't feel it. The escalator started again, and he realized it at the top. They were long gone because they had pushed past. I'm from New York and am used to dealing with crowds, but my spidey senses were working overtime on and around Las Ramblas. I couldn't relax. I didn't see anything per se, but the hairs on the back of my neck told me to be on high alert over there."
France
"At a crowded open air square in France, a guy approached me to take his photo using his phone. It was 55 degrees F in the fall and he had shorts/capris and a short sleeve shirt. I refused to take his picture. But here is what I've heard about this extortion. He has you take his phone to take a photo so he backs up for the photo and then says he wants to get closer to the statue/church/object. So he backs up until he gets lost in the crowd. All of a sudden a woman approaches you, grabs the phone/wrist and says "my phone, you have my phone". She then unlocks the phone and shows you the wallpaper is a picture of her. There you are in a crowded area with what appears to be a woman's phone. She then calls you a thief and says she will tell the police or yell if you do not give her money etc. If you are a single man, do not take a photo for a single adult male traveler in such a place. I've taken photos for couples but never for strange men, especially when they don't seem dressed properly. Like I said, 55F and he didn't have a jacket or pants. lol"
Peru
"In Peru we stayed with a friend's family most of the time. But they warned us to not leave valuables in the hotel room when we went out for the day, despite pickpocketing being a massive issue there."
Madrid
"We were walking down a busy street at El Rastro (large market) in Madrid several years ago and I was jumped by several guys in broad daylight. 2 held my arms while another stuck his hands in my pockets. Another was trying to get the backpack off of my wife. I was able to fight back and they didn't get anything but we were lucky. Happened really fast."
Rome
"For anyone traveling to Rome, book your first night with Airbnb and have the host pick you up at the airport. Here's what happened to me: My girlfriend and I get off the plane and are walking out of the airport exit when two men approach me saying they needed to talk to me. One of them flashed what appeared to be a police badge and ask me to come with them because they have questions. I'm shell-shocked by the sudden turn of events. Fortunately for us, our Airbnb host's approaches, quickly realizing these guys are up to no good and starts speaking Italian to them with a raised voice. He makes enough of a scene that it starts getting attention by passengers and the two men scurry away. Once we get inside his car, I asked what just happened. He tells me that the "police" were actually scammers. Who knows what might have happened but I learned a quick lesson that day."
Bastimentos Island, Panama
"My husband and I left our ocean view cabana open overnight as owners said it was safe because the only entrances were either the ocean or a 100 foot dock to our front door. I mean that's why you get a cabana right? Meanwhile 2 locals came by in a paddle boat, climbed the ladder up to our deck and robbed us while we slept. Took cash from bags and 2 iPhones charging 1 foot from our heads."
Nairobi
"Took a bus from Mombasa to Nairobi which ended up being longer than expected. Got to the hotel around midnight. Was hungry and couldn't sleep so walked down the main street. Noticed that the shops had protection like jail bar things but my stomach was hungry. Three guys come up to me and asked to see my passport. I said I don't have it. The guy then handcuffs one of my wrist while I had the other hand free and said if you don't have it we will take you to the police station. We talked for like 10 minutes on the main street while people did nothing. I was angry and said "ok lets go to the police station" because I knew he was bluffing. Eventually a person came up to them, talked to them and they let me go."
Caracas
"Once while living in Costa Rica my father wanted me to meet him and some friends on Margarita Island, Venezuela. He bought me a flight but somehow I had a one night layover in Caracas. I was 17. I stupidly got into an unmarked cab with two men in the front. they ended up making me pay $200. Probably I was lucky to only be ripped off."
Chile
"Our rental car had a giant "Chilean Rental Car" sticker on the back which is probably why they marked us. So we leave the beach and almost immediately I noticed a white car tailgating us aggressively and after a mile or so they decided to speed around us and took off. I was doing the speed limit and they were going so fast they pulled away from us and out of sight. A few miles up the road we run into them at a 4-way stop intersection. The white car finally takes off and we go on our way. We get maybe a half mile up the road and our car's not driving right. Then the flat tire light comes on. So I pull over at a crowded construction site. I immediately see the tire is flat so I open up the back of the car and get to work pulling out the spare tire and parts. This man appears behind me smiling – looking back he seemed frazzled too – and I assume he's one of the construction workers.
Next he starts jacking up the car and I'm just watching him. He proceeds to loosen all the lug nuts. Then he asks me to come over and points at the jack, he says the car needs to be jacked up more, can you do that. I say sure and I get on my knees to start jacking up the car. A couple seconds later he says give me one minute, I'll be right back. Cool I think, he'll be right back.So I'm jacking up the car and then I hear the car door on the other side of the car quietly shut. I see that's it not my wife, she's still watching traffic.
I look up just in time to see this man running off with our bags and he jumps into a get away car that pulled up for him and they speed off. They managed to steal both of our wallets, my passport (which I never carry on me except this time I had to to pick up the rental car and we went straight to this beach), our AirBnB key and her cellphone but somehow missed my phone thank goodness."
Prague
"My mother's purse was stolen at the train station in Prague. A guy dressed as a businessman had sat down briefly next to her and took it while she was distracted by her coffee. There were cops standing right there and I told them about it and they just shrugged. There was a language barrier, but frankly, Prague is just corrupt and they were probably in on it."
Read More: The Biggest Tourist Traps in the World that Might Be on Your Bucket List
Tourist traps are locations or activities designed to attract tourists and extract as much money from them as possible with overpriced merchandise and entrance fees. Some of the biggest tourist traps are considered world-famous attractions but also include restaurants and souvenir shops. Although these locations may be on your bucket list, many people who have visited these sites often feel underwhelmed, according to TripAdvisor. The following are the biggest tourist traps from around the world.
The Biggest Tourist Traps in the World that Might Be on Your Bucket List
Expert Tips on How to Save Money on Your Disney Vacation
Many kids dream of going to Disney World, and many parents hope to fulfill them. But getting to Disney can feel unattainable for some families, depending on the distance and the number of people going. It's no secret that going to Disney World is a considerable expense and requires a lot of planning. With four parks to visit (EPCOT, Magic Kingdom, Animal Kingdom, and Hollywood Studios), the cost of transportation, accommodation, park entry, food, and additional entertainment can add up fast.
The following are some tips to save on the cost of a Disney vacation by experts who know Disney inside and out. These money-saving tips will make a dream Disney vacation more affordable, especially for bigger families.
Expert Tips on How to Save Money on Your Disney Vacation
Millennials are Aging Like Fine Wine and Here's How They Keep Their Youthful Looks
TikToker @jessrgreenwood asked a simple question that attracted the interest of thousands of viewers. She asked, "Have you noticed Millennials aren't aging like the generations before?"
Millennials are Aging Like Fine Wine and Here's How They Keep Their Youthful Looks
Gluten Intolerant Guest Arrives Without Notice and Expects a Gluten-Free Meal to Be Prepared for Her But the Host Receives the Backlash for Refusing to Accommodate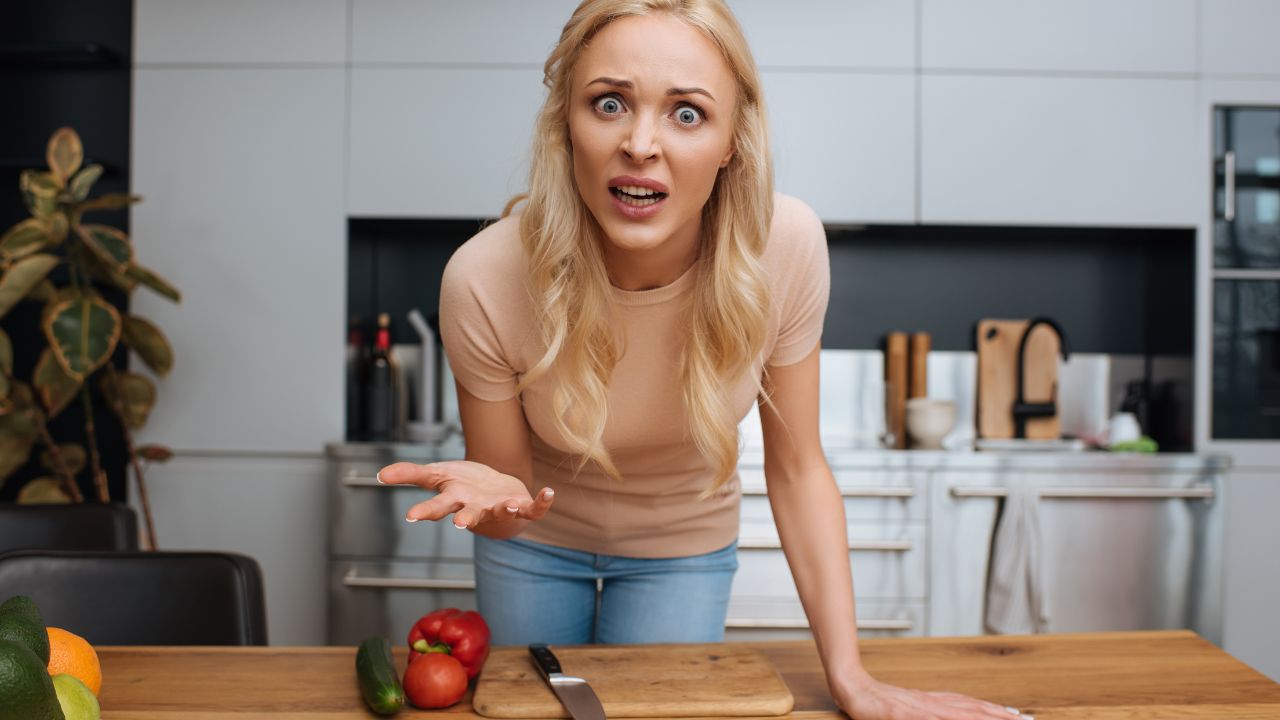 She and her husband have large families and occasionally host gatherings with food, drinks, and good conversation. There would be someone there who she didn't recognize on a couple of occasions. Whether it was a distant cousin or a new boyfriend or girlfriend of a family member, she didn't mind them coming. At this gathering, her husband's uncle brought his friend, who she was meeting for the first time. However, a problem arose because she did not receive advanced notice, and she is reaching out to the online community to see if she was wrong.
Gluten Intolerant Guest Arrives Without Notice and Expects a Gluten-Free Meal to Be Prepared for Her But the Host Receives the Backlash for Refusing to Accommodate
Prepare for an Epic Flavor Explosion with These Ground Beef Recipes
Ground beef is a versatile ingredient that can be used in countless recipes, making it a staple in many households. From quick weeknight dinners to comforting family favorites, ground beef can be transformed into delicious meals that are both satisfying and easy to prepare. Whether you're a seasoned cook or a beginner in the kitchen, these easy ground beef recipes are sure to become go-to favorites that you'll come back to time and time again. With a little creativity and a few simple ingredients, you can whip up flavorful and hearty dishes that are perfect for any occasion.
Prepare for an Epic Flavor Explosion with These Ground Beef Recipes