Travelers dream of visiting a city or country and enjoying the culture and the scenery. But many places around the world don't quite live up to the hype and leave visitors feeling disappointed. Here are cities worldwide that people from an online forum felt were a big disappointment.
1. Atlantic City, New Jersey
Atlantic City was once regarded as the "Las Vegas of the East Coast," but over the years, it has faced economic challenges and declining casino revenues, leading to a decrease in overall quality and maintenance of certain areas.
"It's way dirtier and run down than I thought it'd be."
"NJ resident. Atlantic City is terrible outside the casinos. You have to stick to the casinos outside of the boardwalk (Borgata or Harrahs) if you want to have a more classy experience. There are some pretty old school amazing restaurants off the grid to venture out to though."
"As someone who grew up in jersey I forgot that people don't realize Atlantic city is just a few streets and a boardwalk."
"As someone born and raised in Atlantic City, I approve this message. I left 15 years ago but still head back for holidays/catching up with family and friends. There's a quote about going back to your hometown and realizing it isn't the city that you miss, but your childhood. I become acutely aware of that thought whenever I'm back to visit."
2. Rio, Brazil
Rio de Janeiro, known for its vibrant culture and natural beauty, can occasionally leave visitors feeling disappointed. The city has struggled with high crime rates, and instances of theft or petty crime can dampen the overall experience for tourists. Also there is overcrowding and congestion often experienced in popular tourist areas. Iconic landmarks such as Copacabana Beach and Christ the Redeemer can become incredibly crowded, leading to long queues and difficulty finding space to fully enjoy these attractions.
"I feel like 80%+ of the people I know that have been to Rio got mugged."
"Especially on the beaches. Rio is poverty stricken beyond."
3. Marrakesh, Morocco
Marrakesh is a fascinating city, but there can be overwhelming crowds and persistent harassment from vendors and touts in popular areas like the Medina. The constant pressure to buy goods or services can be exhausting and detract from the enjoyment of exploring the city. Here are some other issues tourists have experienced.
"It would have been amazing before about 2000, but now it just feels like a Disneyland version of their culture to cater to western tourists. Ali baba costumes pretending to be desert nomads. Half of their 'hand made goods' are just cheap stuff from china and you cant walk 20 feet without being approached by scammers. Like, literally every block."
"Woman here. I was in Marrakech (travelled through all of Morocco actually) but I always had to be accompanied by a chaperone. You couldn't make eye contact with men as that would invite them. Weird stuff like people following you around and smelling your hair."
4. Branson, Missouri
Branson, Missouri has popular entertainment offerings, but is overly commercialized and lacks authenticity. There is major emphasis on tourist attractions and theme parks and less around the natural beauty and the Ozark Mountains.
"As a person who lives 30 minutes from Branson, it's cool for about 30 minutes and then it's just a Cracker Barrel made into a town."
Another reader agreed but did say that they enjoy Stampede: "Fair – but Dolly Parton's Stampede dinner theater is legitimately one of the most entertaining, bizarre, wholesome, unique and deeply American things I've ever experienced."
5. Hollywood, California
Hollywood, although often associated with glamour and fame, can sometimes leave visitors feeling disappointed. One factor is the discrepancy between the Hollywood portrayed in movies and the reality of the city itself. Visitors expecting a glitzy and glamorous atmosphere will end up seeing parts of Hollywood Boulevard showing signs of urban decay, tourist-oriented businesses and poverty.
"I am embarrassed for people who travel around the world to see it. What they imagine it to be vs reality. Sorry, it's not what you expected."
"I grew up in the LA suburbs and even I was disappointed with Hollywood when I visited it for the first time. There are so many other cool places to visit in Southern California, just skip Hollywood."
"Went there in July, just homeless people everywhere. Literal crap on the ground on almost every corner and in parking garages. People digging in trash cans tweaked out. I was uncomfortable most of the time. Only normal part of the walk of fame was in front of the theater and in that mall area, otherwise I was scared of what I might see."
6. Niagara Falls, (Ontario and New York side)
Niagara Falls, while home to one of the world's most famous natural wonders, can occasionally leave visitors feeling disappointed because of the heavily commercialized nature of the city. The abundance of tourist-oriented businesses, souvenir shops, and crowded tourist attractions can detract from the natural beauty of the falls.
"I didn't know the falls would be in a city. I thought it would be a national park. The whole place just felt like a giant shopping mall."
Edit: now people are saying that they won't go because of my comment, which was never my intention. The falls are beautiful and well worth driving across the country. No picture will ever do it justice. Also, If you go to the Canadian side, there's an aviary with a Javanese house, and I had a great time in there."
"Even the falls don't want to be in Niagara anymore"
"There is a state park to it, that is where the actual falls is. But of course the tourist area is like that. Also you don't want to go outside the tourist area on either the American or Canadian side of the falls, much crime occurs and both sides are extremely run down. On the NY side there was a shooting recently right outside of the casino."
7. Beijing, China
Beijing, the capital city of China, can be disappointing because of the prevalent air pollution and overwhelming crowds and congestion. Popular tourist sites such as the Forbidden City, Tiananmen Square, and the Great Wall of China can be packed with tourists, making it difficult to navigate and fully immerse oneself in the experience. Others have commented on the rampant racism they experienced while visiting the city.
"I arrived at the end of a trans- Mongolian rail trip seeing so many incredible places and I think it was just a huge anticlimax. Was intimidated by the level of armed security everywhere, had to fight off so many scammers, didn't enjoy being touched and laughed at when on the subway (I'm a very white European with curly hair). Overall just found it really challenging despite some amazing sights."
"I went to Beijing with a group of college students. We went to the forbidden city and two of my buddies had a couple girls stop them and ask for pictures with them. They obliged, then a line formed of other people wanting to take pictures with them."
8. Manila, Phillipines
Manila, the capital city of the Philippines, can sometimes leave visitors feeling disappointed because of the heavy traffic and congestion, and lack of cleanliness and maintenance in certain areas of Manila. Also, some neighborhoods have poor infrastructure, littered streets, inadequate waste management, and high levels of poverty.
"Manila, traffic was horrible and it was so dirty, nice buildings but the entire experience was stressful."
"Hard agree. 2-3 hours of heavy traffic just to get around is too much. Now it's worse because of the holidays."
9. New Orleans, Louisiana
New Orleans, Louisiana, a city known for its rich cultural heritage and vibrant atmosphere but tourists often have safety concerns. Some areas of the city, particularly outside of the popular tourist zones, may have higher crime rates. There is also the prevalence of poverty and cleanliness, especially after Mardi Gras.
"New Orleans. The food was great, the music was great but the city was awful, it smelled of urine and vomit everywhere we went.
If you're not walking through a 1/2 inch of strange liquid and garbage during Mardi Gras, you're not getting the full experience.
10. Myrtle Beach, South Carolina
"Yes, Myrtle Beach was meh. Drove 13 hours from NJ. Beach was fantastic, town and boardwalk area was underwhelming. Sketchy and huge I mean HUGE cockroaches on the sidewalks everywhere. Like we were in a 3rd world desert."
"I loved Myrtle when I was a kid… it felt so fun, family friendly, and accessible. Sure it was a string of hotels and not exactly a quiet beach, but we LOVED that it was surrounded with fun things to do/see. I had some great memories there. But over the years it has gotten so dirty, crime-ridden, and just grimy feeling. I hate that a place that used to feel so happy has degraded so much."
"Myrtle is stuck in the 90s. Seemed worn out and past its time."
More Articles from This Mom is On Fire
Tourist traps are locations or activities designed to attract tourists and extract as much money from them as possible with overpriced merchandise and entrance fees. Some of the biggest tourist traps are considered world-famous attractions but also include restaurants and souvenir shops. Although these locations may be on your bucket list, many people who have visited these sites often feel underwhelmed, according to TripAdvisor. The following are the biggest tourist traps from around the world.
The Biggest Tourist Traps in the World that Might Be on Your Bucket List
20 Best Vacation Hotspots that Totally Live Up to the Hype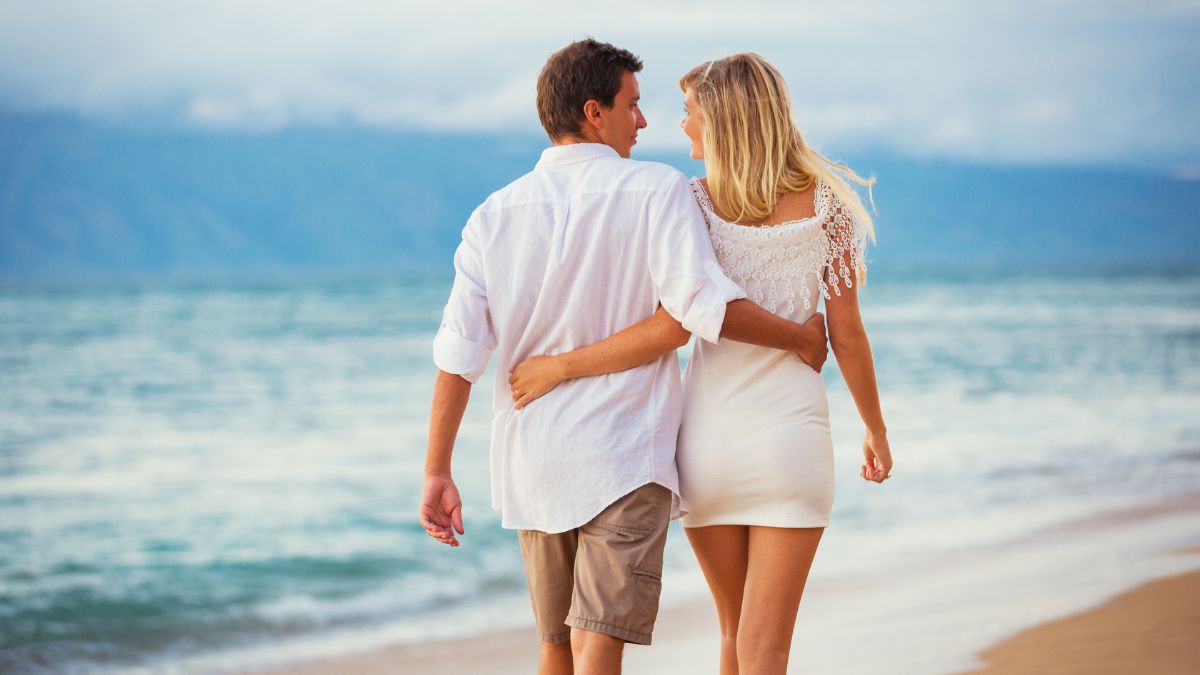 The ability to travel is a privilege and a dream for many. With so many beautiful places to visit, how do you narrow down the best destinations? Traveling is also a huge commitment of time and money so it would be disappointing to go somewhere far that doesn't live up to expectations. According to Reddit, the following is a list of vacation hotspots that live up to the hype. So get ready to pack your bags and book your flight after reading this list.
20 Best Vacation Hotspots that Totally Live Up to the Hype
Expert Tips on How to Save Money on Your Disney Vacation
The following are some tips to save on the cost of a Disney vacation by experts who know Disney inside and out. These money-saving tips will make a dream Disney vacation more affordable, especially for bigger families.
Expert Tips on How to Save Money on Your Disney Vacation
She's 34 Weeks Pregnant and Parked in a Spot for Veterans and Expectant Mothers. A Veteran Yelled at Her For Taking the Spot. Should He Get Priority?
She is a 19-year-old pregnant woman and says her pregnancy has been rough. As a result, she avoids going out much lately but couldn't avoid a trip to the grocery store because her husband couldn't go.
She's 34 Weeks Pregnant and Parked in a Spot for Veterans and Expectant Mothers. A Veteran Yelled at Her For Taking the Spot. Should He Get Priority?
His Wife Works in a Hospital as a Gynecologist and Won't Shower Before Bed So He Sleeps on the Couch. She Thinks He is Overreacting. Is He Wrong?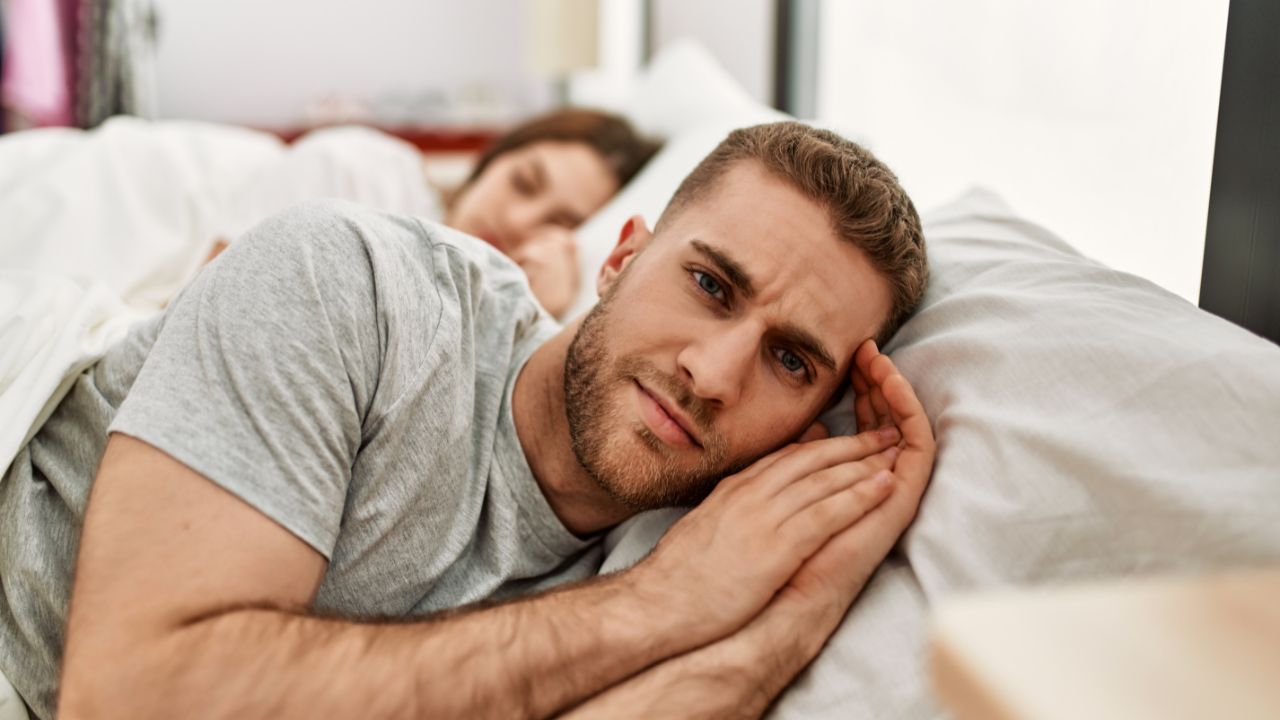 His wife is a Gynecologist and works at a hospital. She recently mentioned that she is exposed to bodily fluids during her workday. While he is proud of her for doing such an important job, he's uncomfortable sharing a bed with her unless she showers first.
His Wife Works in a Hospital as a Gynecologist and Won't Shower Before Bed So He Sleeps on the Couch. She Thinks He is Overreacting. Is He Wrong?