Over the years, many public figures left the world suddenly and too soon. These unexpected celebrity deaths have been nothing short of tragic, from drug overdoses to car accidents to no longer having the will to live. An online forum's respondents discussed the most unexpected celebrity deaths that they felt really shook them.
1. Kobe Bryant
Kobe Bryant was a legendary basketball player and one of the most influential athletes of his generation. On January 26, 2020, he tragically passed away at 41 in a helicopter crash in Calabasas, California. The sudden and unexpected loss of Bryant, along with his daughter Gianna and seven others on board, sent shockwaves around the world and left millions of fans mourning. He may have left his NBA career behind, but many say there were more great things to come for this talented young man had he had more time.
2. Chris Cornell
Chris Cornell was a singer, songwriter, and musician best known as the lead vocalist for the bands Soundgarden and Audioslave. On May 18, 2017, he was found dead in his hotel room in Detroit at the age of 52 by suicide. Cornell's sudden and unexpected death shocked fans and the music community, especially those who had seen him perform just shortly before his death. "I was at Soundgarden's show in Detroit that night. The whole thing felt surreal. You just watched him perform Slaves & Bulldozers, then he's gone about an hour later."
3. Brittany Murphy
Brittany Murphy was a talented actress who starred in some popular films, including "Clueless," "8 Mile," and "Girl, Interrupted." Fans remember her in other performances as well. "People are talking about her in "Clueless," but she also voiced LuAnn in "King of the Hill" and was great." On December 20, 2009, she passed away suddenly at the age of 32. The cause of her death was later determined to be pneumonia, complicated by anemia and drug intoxication. Many mourned the loss of Murphy, who still had a bright and promising career ahead of her.
4. Phillip Seymour Hoffman
Philip Seymour Hoffman was a highly acclaimed actor and filmmaker who won numerous awards for his performances in films such as "Capote," "The Master," and "Doubt." On February 2, 2014, he was found dead in his apartment at the age of 46 due to a drug overdose. Hoffman's sudden and tragic death shocked fans and the film industry, who mourned the loss of his incredible talent and his contributions to cinema. "He was great and seemingly had a lot more to give."
5. John Ritter
John Ritter was a beloved actor and comedian best known for his role as Jack Tripper on the hit sitcom "Three's Company." On September 11, 2003, he passed away unexpectedly at 54 from an aortic dissection, a tear in the body's main artery. Ritter's death shocked fans and the entertainment industry, who mourned the loss of his comedic genius and warm personality. Many remember the episode of his last sitcom that discussed his untimely death. "I remember when 8 Simple Rules aired that episode where he died. Such a sad episode. "
6. Leslie Jordan
Comedian and actor Leslie Jordan died of natural causes on October 24, 2022. His career was going strong as a member of the cast "Call Me Kat." He is also fondly remembered for his role in the hit show "Will and Grace." "I will forever hear "what are y'all doin?" In his voice." Another fan called Jordan "a funny, genuine, sweetheart of a man. I am happy that he was having such a bright time in his career and frankly that a tiny gay kid from Tennessee made it big. He deserved it."
7. George Michael
George Michael was a highly acclaimed musician and songwriter known for his soulful voice and heartfelt lyrics. His sudden and untimely death in 2016 at the age of 53 due to heart disease shocked many fans worldwide. Michael captured the hearts of fan young and old with this timeless music.
8. Grant Imahara
Grant Imahara was a talented engineer and television host known for his work on the popular television show MythBusters. His sudden and unexpected death in 2020 due to a brain aneurysm shocked his fans and colleagues alike. He was a beloved figure in the world of science and engineering. "This is the only celebrity death where I actually gasped and felt my stomach drop. It was just so unexpected since he seemed healthy and young," one fan said. Another remembered him fondly, "What a sweet and infectiously enthusiastic human being he was."
9. Anthony Bourdain
Anthony Bourdain dedicated his life to traveling almost 300 days of the year to give fans a taste of different cultures and cuisines worldwide for his popular award-winning show Parts Unknown. His shocking death on June 8, 2018, by suicide was mourned by fans worldwide. "Bourdain's death affected me more than other celebrities. It's like I lost a friend I shared hundreds of meals with."
10. Robin Williams
A comedic genius, Robin Williams, who usually left fans in stitches from laughing so hard, left everyone in tears as he ended his own life tragically. He died on August 11, 2014, at the age of 63. He was suffering from depression and had been diagnosed with Lewy Body Dementia. One fan fondly remembered some of his best work: "I knew every word of Aladdin; I watched it so many times. I learned to sing the intro of Figaro like Ms. Doubtfire. I watched Hello Vietnam way too many times. Patch Adams taught me the beauty of helping people. But Genie in Aladdin was it for me. It was perfect.
11. Chadwick Boseman
Chadwick Boseman is another young actor who left the world too soon after a private battle with colon cancer. Very few people outside the Black Panther star's family knew he was suffering from this illness. "His close friends/Black Panther co-stars thought it was a prank at first. Letitia Wright did an interview earlier this month about how she just kept calling his phone over and over when she first heard the news, and it broke my heart." He left a lasting impact in his short acting career and will be remembered for his legendary performances.
12. Naya Rivera
Best known for her role as Santana Lopez in the hit television show "Glee," Naya Rivera died tragically in July 2020 at the age of 33. One fan recalls the incident, "This one hit me. The ultimate love of a mother for her child. For those who do not know she saved her child from drowning but then drowned after she got him in the boat."
13. Anton Yelchin
Best known for his role in the Star Trek movie reboot in 2009, Anton Yelchin died tragically after being pinned between his car and a security fence. "I was a massive fan of his and still am. I went to search him up to see if he had any more movies out and it was announced that he had just died. I really thought that it was a hoax."
14. Bob Saget
Comedian and actor Bob Saget is best known for his role as single dad Danny Tanner in the funny and wholesome family sitcom Full House. He was discovered on January 9, 2022 in a hotel room after a comedy show performance the night before. He tragically suffered from blunt head trauma according to an autopsy report.
15. Heath Ledger
Heath Ledger's life was cut tragically short after being discovered dead in his apartment on January 22, 2008, of an accidental drug overdose. He is remembered for his last blockbuster role as the Joker in The Dark Knight, released a month after he died. He won an Oscar award posthumously for the role in 2008 for Best Supporting Actor.
More From This Mom is On Fire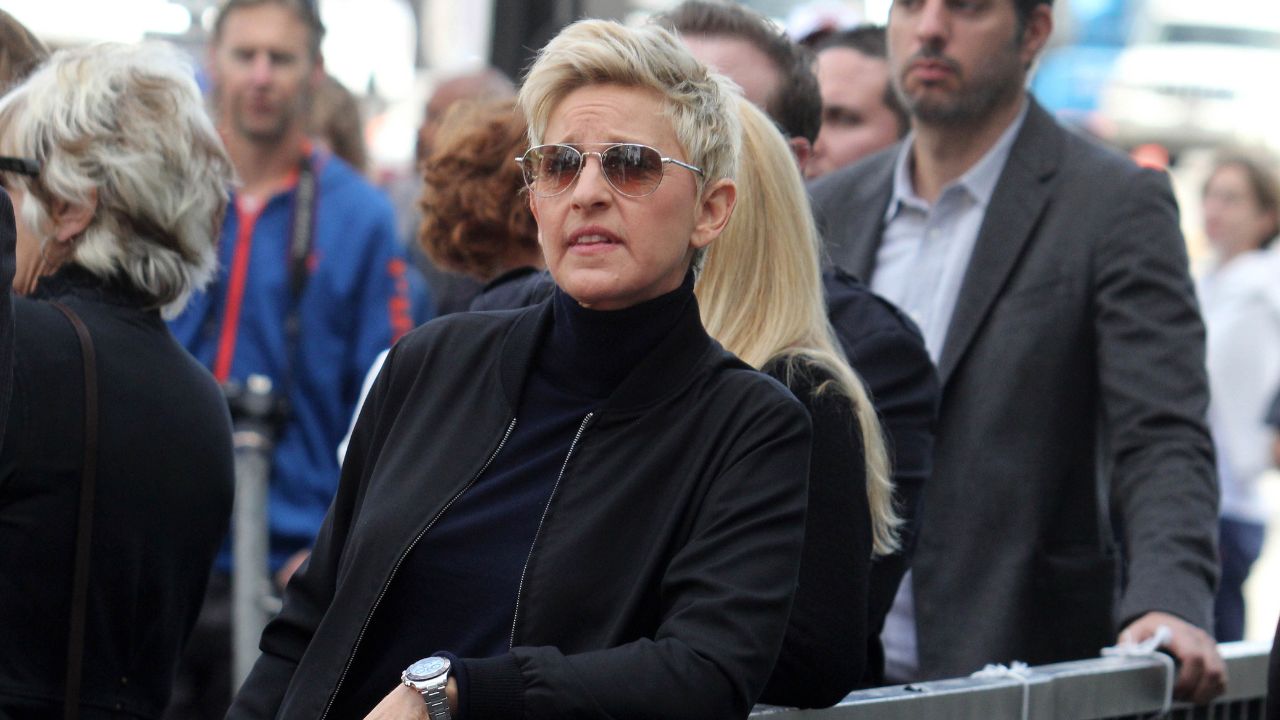 Comedians are brave people who come into the spotlight with the sole purpose of making us laugh. Not every joke can be a hit, but they will lose their following if they repeatedly fail to entertain. Comedians are no different than actors when it comes to slip-ups and controversy. It's not always their jokes that make them unfunny. According to a popular online forum, here are the top-voted answers to the most unfunny comedians.
The 10 Most Unfunny Comedians According to the Internet
The 10 Worst Celebrity Parents of These Talented Stars

Child stars are often seen as the epitome of success in the entertainment industry. But a darker reality lies behind the glamour and fame. The pressures of celebrity, money, and fame can take a devastating toll on young actors. What if the people who are supposed to protect them – their parents – are causing the most harm?
The 10 Worst Celebrity Parents of These Talented Stars
Celebrity Breakups and the Most Outrageous Things They Have Done to Get Revenge
Celebrities go through similar experiences as regular people, except they have to do it under the spotlight. This includes bad breakups. Some celebrities handle them gracefully and move on to the next. Others want revenge so they can feel some closure. Whether considered petty, crazy, or clever, these celebrities ensured their exes felt their wrath after their breakups.
Celebrity Breakups and the Most Outrageous Things They Have Done to Get Revenge
Women Reveal the Moment they Knew It Was Time to Breakup in Their Last Relationship
Breaking up with a partner is never easy, but sometimes it becomes necessary for one's own well-being and happiness. For women, certain moments or realizations may serve as a turning point in a relationship and make them realize that it's time to move on. These moments could be triggered by various reasons, such as emotional distance, lack of trust, or even abuse. People in an online forum discuss their "I'm done" moments when they knew it was time to end a relationship.
Women Reveal the Moment they Knew It Was Time to Breakup in Their Last Relationship
She Lost Her Soulmate to Cancer and He Left Her Most of His Money. The In-Laws Think They Deserved More and She Feels Guilty. Should She Give Them Some of Her Inheritance?
Maintaining relationships can be challenging, and nothing drives a wrench between people faster than money. This widow is grieving the loss of the love of her life and dealing with the guilt of his financial decisions. This is her story.
Source: Reddit