You've planned a fun family vacation and everyone is excited to go. But getting everyone packed and ready to go isn't easy, and neither is the journey. Many parents have to deal with traffic, airport layovers, and hangry and bored kids before reaching the final destination. We've rounded up a few items that can help ease some of the packing, snacking and bored kids problems!
TUSHY Travel Bidet
The TUSHY travel bidet is a godsend for those who desire the same level of cleanliness while traveling and using hotel and public bathrooms. This ergonomic, easy to use hand held bidet is lightweight and clips on to bags. The vessel holds up to 11 fl oz. of water and provides a strong steam. The nozzle has a 3-point spout to help reach all areas. It comes with a discreet carrying case to keep the TUSHY clean and concealed. It can also be easily collapsed when you are done using it.
Lite-Brite Touch
Bored kids usually leads to whining and complaining. Help distract them with travel games like the all-new Lite–Brite Touch. This new version of Lite-Brite features buttons instead of pegs! Press the 100 light-up buttons to swap through seven colors as you create art or play games. Use the twelve easy-to-follow templates to create dazzling works of art or design your own masterpiece. Finish your design and watch it come to life with 1 of 5 different animations! Finished playing but don't want to lose your art? Simply save and recall the image to display later. There are also three fun games to play, either on your own or with a friend.
Saucony Ride 16
Ride 16 by Saucony is the perfect shoe to sport while traveling. The Ride 16 features balanced cushioning for overall comfort and stability in any endeavor. The higher sidewalls and foam midsole provide a softer stack of cushioning for a comfortable run or long walks. Whether you're exercising or traveling and touring different countries, the Ride 16 will be your go-to shoe.
Montecito from Ricardo Beverly Hills
Travel in style with the Montecito 2.0 set from Ricardo Beverly Hills, available in multiple sizes. Made from 100% polycarbonate, this durable suitcase is well-designed to protect your valuables. The anti-theft TSA-approved combination lock and recessed dual wheels provide stability and convenience.
Montecito Interior
The interior of the Monetcito 2.0 is just as impressive as the exterior, with a spacious main packing compartment, pouch for a removable battery, and internally routed cord to USB port for easy device charging. Keep your clothes organized with adjustable compression straps and zippered pockets (2 in carry-on, 4 in checked). The TSA-friendly toiletry pouch and padded media pocket make packing a breeze, and the secondary packing compartment has a zippered divider and a pair of shoe bags.
Popchips
Another perfect and healthier snack enjoyed by kids and adults alike are Popchips. Popchips is the original better-for-you potato chip with all the flavor of a traditional potato chip with half the fat. Popchips is available in several flavors, including Sea Salt, BBQ, Fully Loaded and more. The un-fried chips have a lighter texture and are sprinkles with spices and seasonings to give a flavor-packed taste with every bite. The plant-based snacks are non-GMO Project Verified, gluten-free certified, vegan certified, corn-free, and rice-free. Enjoy the flavor without the junk!
All-in-Backpack by Built
The All-In Backpack by Built is perfect for people who need to pack their electronics to stay connected with with work or business while traveling. With 22 pockets and all the organization you'll ever need, this handy backpack can help you set up a complete workstation on any desk or table. The All-In Backpack weighs only 2.8 pounds and is designed to fit a 16″ laptop, has side flap privacy panels, a phone stand and a removable drawer. It's perfect for packing all your electronic needs when traveling.
Andis Trimmer
The Andis trimmer is the perfect tool to take while traveling to keep your skin smooth and hair-free. Andis is a clipper, trimmer, shaver and styling tool. The new inFORM electric shaver comes packed with power, an ergonomic shape, lightweight design, rubber grip and dual hypoallergenic titanium foils that float independently to hug contours. A sensitive skin foil head prevents bumps, ingrown hairs, and redness.
Naked Keto Protein Cookies
Whether you find yourself heading to the airport too pressed for time to have breakfast or you need a snack to boost your energy during the day, these Naked Protein Cookies are the way to go. The Chocolate Chip Naked Cookie is a quick, healthy, and delicious protein treat for any time of the day.
10g of Grass-Fed Whey Protein
Only 1g of Sugar and 190 Calories
Gluten-Free: Made with Defatted Almond Flour Instead of Traditional Wheat
Soy Free, GMO Free and No High Fructose Corn Syrup
No Artificial Sweeteners or Flavors
Freshly baked in the USA
3 Flavor Options
Naked Protein Cookies are available in three flavors: chocolate chip, oatmeal raisin and sugar cookies.
Tile Luggage Tracker
The Tile tracker is so powerful, you can slide it into your wallet, your luggage or your child's backpack and know their location by downloading the Tile app. You can also ring your Tile when within bluetooth range with the Tile app and locate your items.
Read More: 20 Best Outlet Malls in America For Great Deals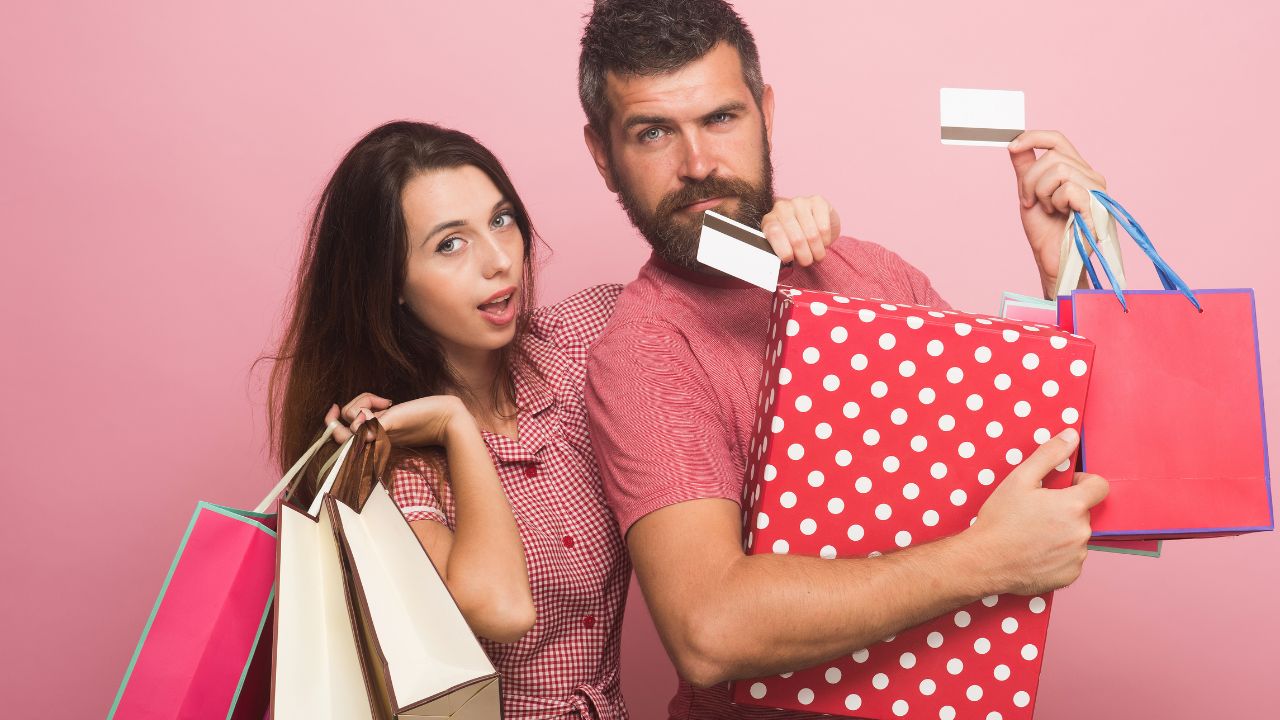 Outlet malls can be a fun way to spend the day with family or shopping with friends. Outlet malls are more popular for their discounts than in regular shopping malls. But not all outlet malls are the same. Some have better deals and some have more amenities like dining options and entertainment that make them more of an attraction.
The following is a list of the best outlet malls across America that have not only the most popular stores and great deals but also a variety of dining and entertainment options.
20 Best Outlet Malls in America For Great Deals
Take in the Beauty and Excitement in Halifax Nova Scotia
Traveling to the Atlantic region of Canada was always in the back of my mind, and what better place to start than Halifax, Nova Scotia. I had heard about the area's beauty, and it didn't disappoint. The views were serene and beautiful, and breathing in the fresh Atlantic air felt rejuvenating. We happily roamed the boardwalk, lounged on the beach, tasted the local fare, and visited the surrounding areas. We enjoyed every minute of our stay.
Take in the Beauty and Excitement in Halifax Nova Scotia
Save on Your Next Disney Trip Thanks to These Expert Tips
Many kids dream of going to Disney World, and many parents hope to fulfill them. But getting to Disney can feel unattainable for some families, depending on the distance and the number of people going. It's no secret that going to Disney World is a considerable expense and requires a lot of planning. With four parks to visit (EPCOT, Magic Kingdom, Animal Kingdom, and Hollywood Studios), the cost of transportation, accommodation, park entry, food, and additional entertainment can add up fast.
The following are some tips to save on the cost of a Disney vacation by experts who know Disney inside and out. These money-saving tips will make a dream Disney vacation more affordable, especially for bigger families.
Save on Your Next Disney Trip Thanks to These Expert Tips