Celebrities are constantly under the spotlight, not only to showcase their work, but their personal lives are often on display as well. Unfortunately, if a celebrity misbehaves, it will often make headlines. But there are some matters that celebrities aren't shy about making public. Here are ten of the pettiest things a celebrity has done to get revenge on another person.
50 Cent
Rapper and actor 50 Cent (Curtis Jackson) has had his share of public feuds with other artists. His most notable include buying tickets at Ja Rule's concert so he would have empty seats and posting text messages between him and Randall Emmet about the money he was owed. He even tried to start a feud with Oprah, but she ignored him. As readers have commented below, 50 Cent has proven to be at the top of the pettiness game.
"50 Cent buying 200 tickets for front row seats at Ja Rule's concert, just so they would be empty."
"Also 50 Cent posting texts between him and Randall Emmett about the money Randall owed him. "I'm sorry fofty" is still hilarious."
"This is so funny and the level of petty I aspire to."
"50 cent is one if the pettiest people out there. At least during the late 2010s lmao."
"I think it's hilarious that 50 is still salty about losing Best New Artist grammy to Evanescence. He complained about it when his Walk of Fame star was revealed (which he had to apply and paid for)."
"I'm so happy to have read this comment not having heard this before. Maximum pettiness absolutely hysterical!"
Kanye West
"Kanye hopping on stage when Taylor won." One of television's most shocking moments occurred at the 2009 MTV Video Music Awards. Kanye West interrupted Taylor Swift's acceptance speech after winning an award for her music video "You Belong With Me." Kanye took issue with Swift beating out Beyoncé for her video "Single Ladies."
West grabbed the mic from Swift's hand and said "Yo, Taylor, I'm really happy for you, I'mma let you finish, but Beyoncé had one of the best videos of all time! One of the best videos of all time!"
His pettiness started a feud that lasted for years. Swift fully addressed it six years later at the 2015 VMAs when she won another award for best music video.
Fifth Harmony
In a move that didn't go unnoticed, Fifth Harmony came on stage at the 2017 Video Music Awards and had a fake Camila Cabello thrown off of the stage to signify the end of that relationship. Former band member Camila Cabello left the group in December 2016. Readers discuss the history of the band and why they broke up.
"5th harmony going on stage backlit with 5 members, then having 1 yanked back before the 4 current members started the show."
"Shade towards Camila."
"5H is known for being an incredibly mismatched thrown-together group that lacked true teamwork and put out only lackluster performances during their time on the X Factor. They were really hoping for a repeat of One Direction or Little Mix but 5H didn't have that kind of synergy. It was also obvious from the start that Camila was the standout (while the other girls also had good, solid vocals, Camila's tone and naturally strong vocal control made her vocals pop) and though she never publicly put her members down or agreed that she should go solo (as was suggested by a judge on the show), once Camila realized she had the potential, she was in talks with producers behind her group's back."
Mariah Carey
Mariah Carey announced her engagement to James Packer, an Australian billionaire businessman and investor, in January 2016. They broke up in October 2016 and in November Carey sued Packer for $50 million for an 'inconvenience fee' for relocating her and her kids across the country for Packer. She said he made promises that he didn't fulfill. He also broke up with her publicly and she felt that he had used her to increase his profile in America to help further his business interests. She received a multi-million dollar settlement and also kept the $10 million engagement ring.
"Mariah sued Australian billionaire James Packer (her ex fiance) for $50 million as an "inconvenience fee" for wasting her time, when they broke off their engagement"
"MC is totally the queen of shade and IS NOT sorry about it at all."
Julia Roberts
At the time of this petty event, Robert's husband, Danny Moder, was still married to a woman named Vera.
"An old pic (taken in 2002) was a staged paparazzi pic by Julia Roberts, who was "dating" director Danny Moder, who she met on set in 2000. I say "dating", because Danny was still married to his wife of 5 years, Vera Stiemberg. Julia was upset that Vera was refusing the conditions of their divorce, and essentially stalling, so she set out on a public tirade against Vera, complete with a diy shirt and a not very clever pun. Later that year the terms of his divorce were finalized and Julia and Danny were married, and still are 18 years later."
"Julia Robert's husband Danny was previously married to a woman named Vera. There was some overlap in the relationships, allegedly, and then Vera was reluctant to file for or sign the divorce papers. Enter Julia's shirt."
"I could not agree more. It's one of the most classless stunts I've ever seen. And not at all witty or clever or … Anything."
"I've read that she's horrible to her fans and people in general. She most definitely seems like she's rude to the waiter."
Lana Del Ray
The only billboard for Lana Del Rey's new album is in her ex, Sean 'Sticks' Larkin's hometown. The digital billboard, which was promoting Del Rey's album Did You Know That There's a Tunnel Under Ocean Blvd, is alongside a highway in Tulsa, Oklahoma. She confirmed this on her Instagram page, where she wrote about the billboard, saying, "There's only one, and it's in Tulsa." She later added in the comments, "It's. Personal." Del Rey and 46-year-old Larkin, a retired Tulsa cop and star of A&E's Live PD, dated for six months over 2019 and 2020.
"Lana del Rey putting up one single billboard of her new album in her ex's hometown and posting a picture of it to her IG with the caption "It's personal"
"They had been broken up for nine months at that point and he was engaged to (or already married to?) someone else. Also this just happened ok December 2022, less than four months ago, and now she is engaged to someone else as well."
Justin Timberlake
"Justin Timberlake using a Britney look alike in his "Cry Me a River" video." In 2002, Timberlake released his hit single on November 2002, after breaking up with Britney Spears earlier that year. Reports surfaced that Spears had been unfaithful and Timberlake pretty much confirmed this with the Britney look-alike in his video.
Taylor Swift
Taylor Swift and Katy Perry are notorious for a feud that went on for a couple of years. Swift discusses how the feud started "She basically tried to sabotage an entire arena tour. She tried to hire a bunch of people out from under me. And I'm surprisingly non-confrontational—you would not believe how much I hate conflict. So, now I have to avoid her. It's awkward, and I don't like it."
The feud went on for a few years. Here is some more pettiness that took place before their truce.
"Taylor Swift putting her entire catalog back onto streaming services the day that Katy Perry released a new album."
"At the time, Taylor was publicly feuding with Spotify over artist pay and refused to put her music on the site. Concurrently, Katy Perry — who for months would bring up her distaste for Taylor in interviews to draw attention to the album's June release — decides to release her album directly on Spotify, seemingly as shade toward Taylor and her reluctance to work with them. So when Witness was released, Taylor released all of her old material, and the next morning, Taylor's stuff — not Katy's! — was dominating the charts.
It's truly the ultimate petty move: Drawing a truce with Spotify to show someone that even your 5+ year old songs will outsell their new material. Katy Perry was in a bad place (she's since become much more personable on Idol since having a kid), but damn that was not the fight to pick."
Jason Sudeikis
In November 2020, Jason Sudeikis and Olivia Wilde separated, with her publicly leaving Sudeikis for the much younger Harry Styles. The divorce proceedings and custody battle turned nasty, and the fact that Wilde was publicly served legal papers while presenting onstage at CinemaCon in Las Vegas didn't help.
"So much petty stuff happening too like him serving her papers during a press event."
"Petty is serving her papers while she's on stage. He's a messy guy and I'm not at all surprised."
Gerard Pique
Singer Shakira and Gerard Pique separated after Pique was caught cheating on her. An understandably hurt Shakira released a song about their breakup and how he traded a Rolex for a Casio. Pique decided to be petty, spin that comment in his favor, and sign with Casio to endorse the brand.
"Pique flaunting a Casio and driving a Twingo in response to Shakira's diss track."
Read More: The Most Unlikable Actors that Hollywood Doesn't Want to Work With Anymore
They may try to convince people it's method acting. But others say that's just them trying to get away with being a jerk. Here is a list of unlikable actors called out for being difficult on set and with other actors or extras.
The Most Unlikable Actors that Hollywood Doesn't Want to Work With Anymore
Gluten Intolerant Guest Arrives Without Notice and Expects a Gluten-Free Meal to Be Prepared for Her But the Host Receives the Backlash for Refusing to Accommodate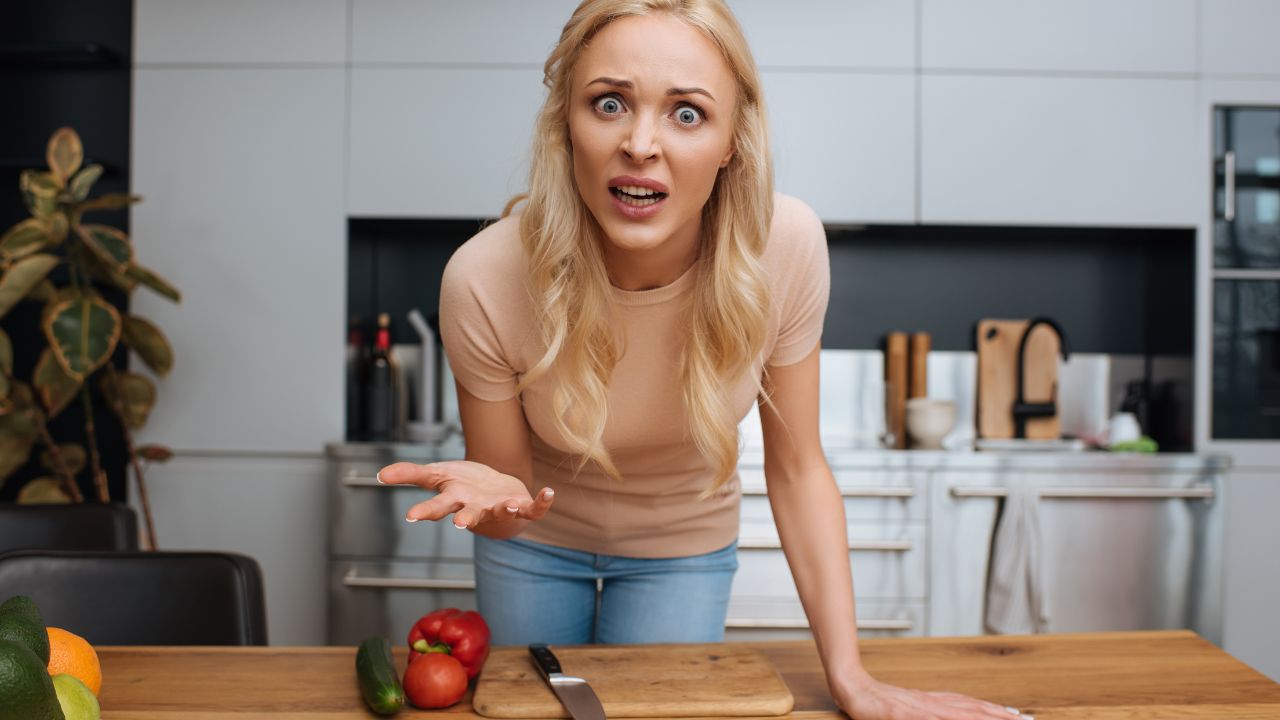 She and her husband have large families and occasionally host gatherings with food, drinks, and good conversation. There would be someone there who she didn't recognize on a couple of occasions. Whether it was a distant cousin or a new boyfriend or girlfriend of a family member, she didn't mind them coming. At this gathering, her husband's uncle brought his friend, who she was meeting for the first time. However, a problem arose because she did not receive advanced notice, and she is reaching out to the online community to see if she was wrong.
Gluten Intolerant Guest Arrives Without Notice and Expects a Gluten-Free Meal to Be Prepared for Her But the Host Receives the Backlash for Refusing to Accommodate
He Left His Mother-in-Law's Furniture Outside in the Rain to Go Console His Daughter She Upset. All the Furniture Was Ruined. Does He Owe Her Damages?
The mother-in-law lives (MIL) four hours away from the daughter and her family and decided to sell her house and move closer. The daughter went to the new place to get work and get the painting done while the son-n-law helped her move.
He Left His Mother-in-Law's Furniture Outside in the Rain to Go Console His Daughter She Upset. All the Furniture Was Ruined. Does He Owe Her Damages?
Popular Meals in the 1960s Women Cooked for Their Families
In the 1960s, the role of the housewife was still primarily centered around homemaking and cooking. In many households, the housewife was responsible for preparing meals for her family, often using simple ingredients and traditional recipes. Here are some of the most popular meals a homemaker would cook in the 1960s.
Popular Meals in the 1960s Women Cooked for Their Families
15 Mouth Watering Ground Beef Meals for More Exciting Dinner Options
Whether you're a seasoned cook or a beginner in the kitchen, these easy ground beef recipes are sure to become go-to favorites that you'll come back to time and time again. With a little creativity and a few simple ingredients, you can whip up flavorful and hearty dishes that are perfect for any occasion.
15 Mouth Watering Ground Beef Meals for More Exciting Dinner Options
Source: reddit