Written by: Madison Troyer
Canva
In the beginning, there was light…and names. For as long as history has been recorded, both orally and in its written form, names have existed. As such, it's nearly impossible to determine how names originated or how they were chosen. What we do know is that early monikers were often descriptive and not just words folks liked the sound of. For example, centuries ago Irish Gaelic names derived from adjectives, like Fial ("modest"), and nouns, like Aed ("fire").

Eventually, certain descriptive names like these were used over and over, leaving each culture with a distinctive pool of popular names. Often times, these names have remained while the descriptive words they stemmed from have passed into obscurity, leaving us with no clear answer as to what exactly they mean or why they were chosen for given names in the first place.

Today, the pools of popular names in each culture and country look entirely different than they did thousands of years ago. Aed is no longer a popular name in Ireland, but Conor—a decidedly more modern name—is common. Additionally, 21st-century parents are choosing names for their children based on their originality, familial significance, and sound as well as for their meaning.

Each year, Behind the Name consults different national statistics agencies to derive a list of the most popular baby names around the world. Using this database (last updated in 2019), Stacker takes a closer look at the five most used male and female names in 30 different countries. Most name data on this list dates from 2018, with the exception of the data from Iceland and Israel where the most recent information available was from 2016. We've listed the countries alphabetically, and ties in name popularity were not broken.

Click through for more information about the naming traditions and conventions in each country and to see which names are currently reigning supreme.

You may also like: Can you answer these real Jeopardy questions about U.S. military history?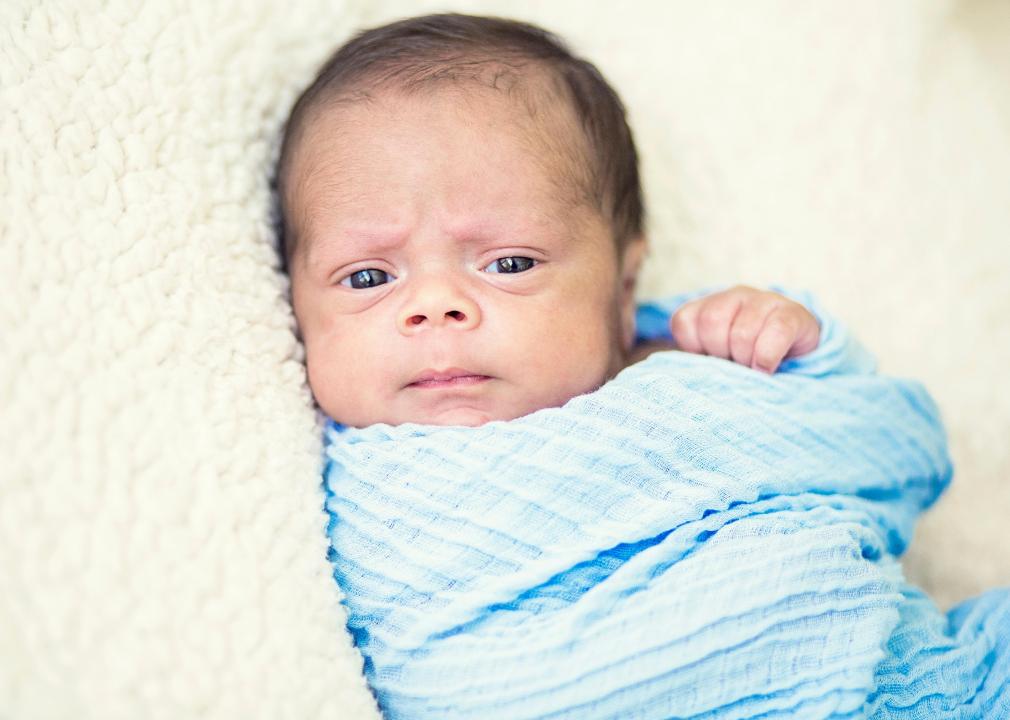 Canva
Australia
– Most popular girls names: Charlotte, Amelia, Olivia, Mia, Ava
– Most popular boys names: Oliver, William, Noah, Jack, Henry
Names given Down Under tend to be similar to those given in Great Britain, the monarchy that established the first continent in the then-unexplored country. However, an assortment of indigenous languages and cultures provides a unique twist to some of the country's popular names, like Bindi and Kirra.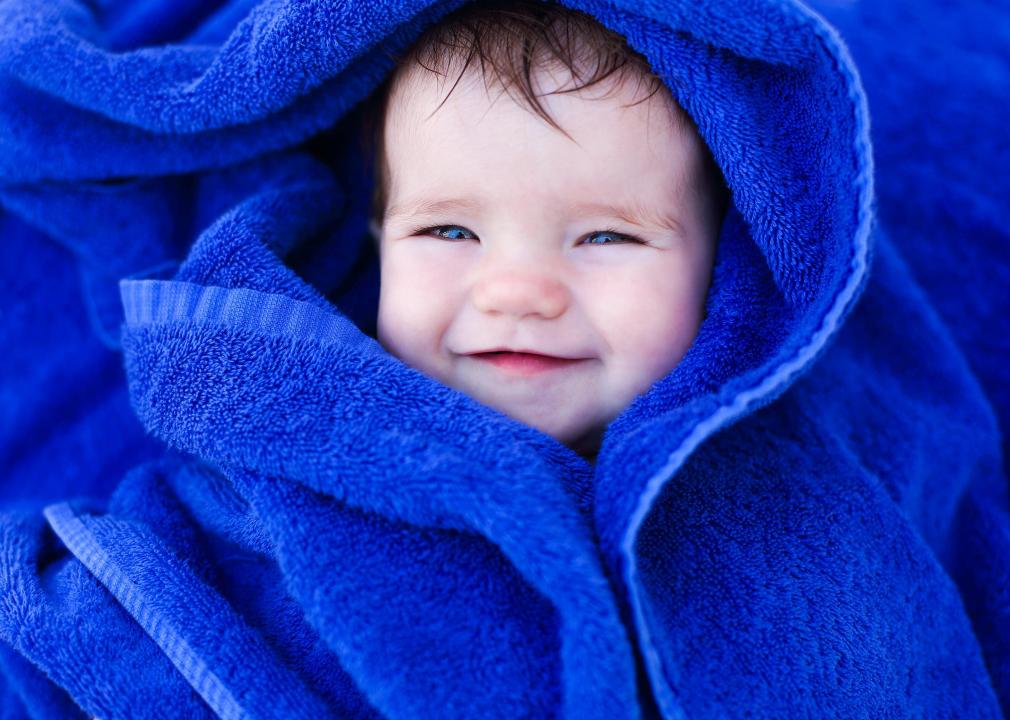 Canva
Austria
– Most popular girls names: Anna, Emma, Laura, Marie, Mia/Lena
– Most popular boys names: Paul, David, Jakob, Maximilian, Felix
Much of Austrian culture has been shaped by Germany, including their language and naming conventions. So it should come as no surprise that the two countries share an affinity for the same names, including Emma (a short form of the Germanic name meaning whole) and Paul.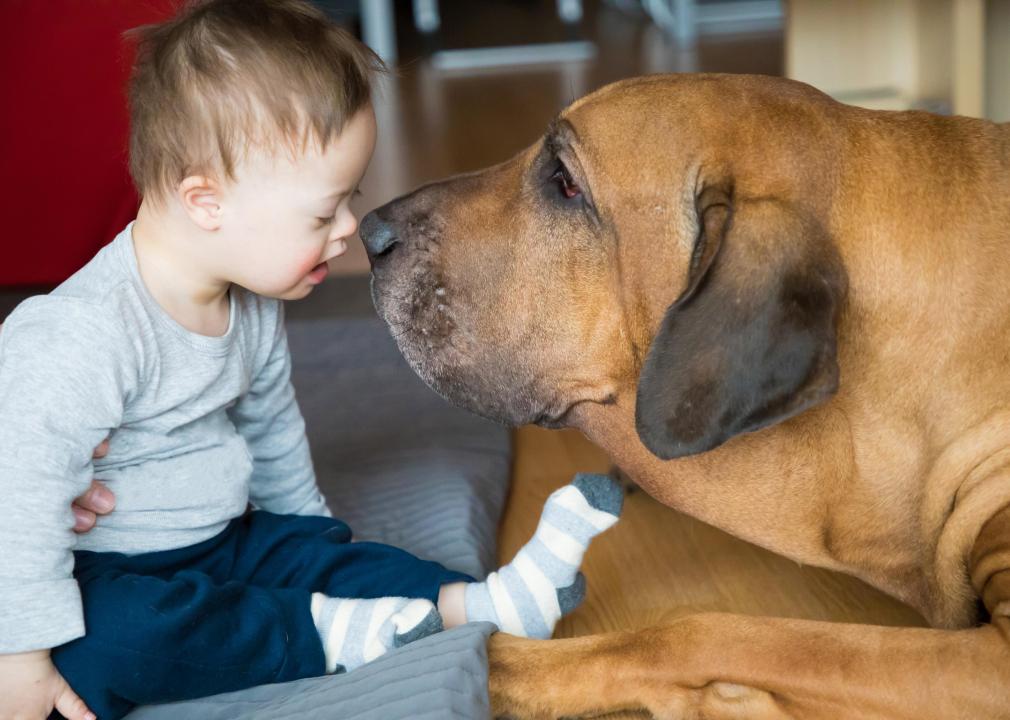 Canva
Belgium
– Most popular girls names: Emma, Olivia, Louise, Mila, Alice
– Most popular boys names: Arthur, Noah, Adam, Louis, Liam
Nicknamed the capital of Europe, Belgium exhibits its multiculturalism by claiming three official languages: Flemish (a variation of Dutch), French, and German. The most popular names in the country are typically derived from one of these country's naming traditions. That being said, international names, or names popular in other parts of Europe, frequently top "most popular" lists in Belgium as well, as parents are looking for classic names that will never go out of style.
Canva
Bosnia
– Most popular girls names: Sara, Amina, Merjem, Esma/Asja
– Most popular boys names: Ahmed, Daris, Amar, Davud, Adin
According to a census published in 2016, Islam is the single largest religion in Bosnia. As a result, many of the names used in the country adhere to Muslim naming laws and are selected for their religious and spiritual significance.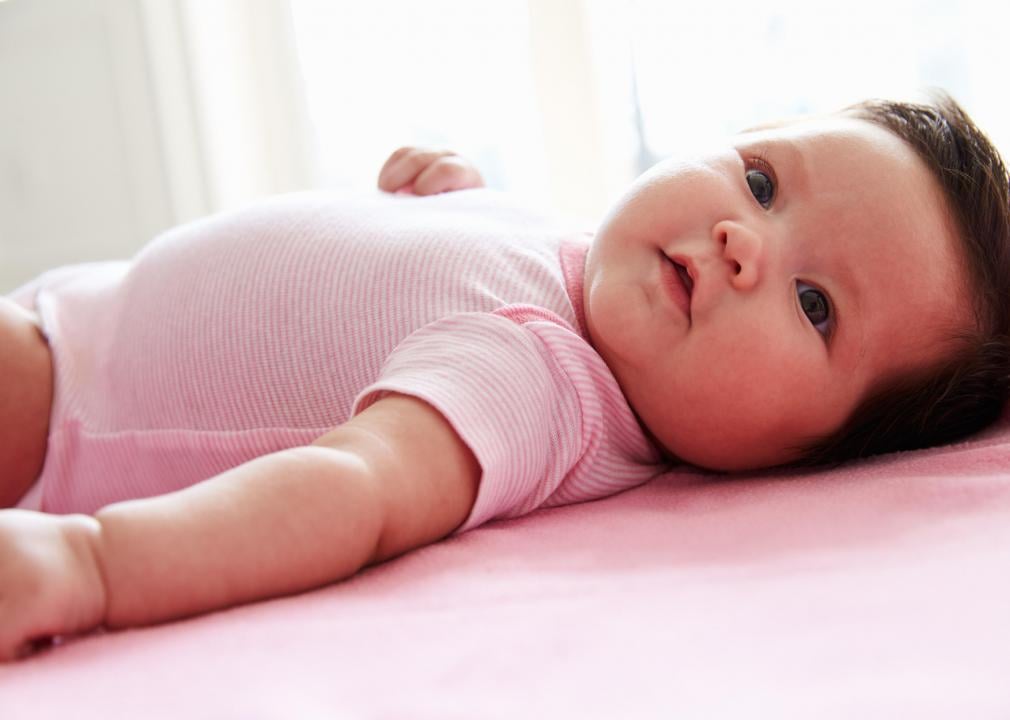 Canva
Canada (British Columbia)
– Most popular girls names: Olivia, Emma, Charlotte/Amelia, Chloe
– Most popular boys names: Liam, Lucas, Oliver, Benjamin, Logan
While families in French Canada have typically adhered to Catholic naming traditions, giving their children three names, including a christening name, families in British Columbia have been more modern in their choices. Parents often choose names for their sentimental value or originality over anything else.
You may also like: U.S. Marines by the numbers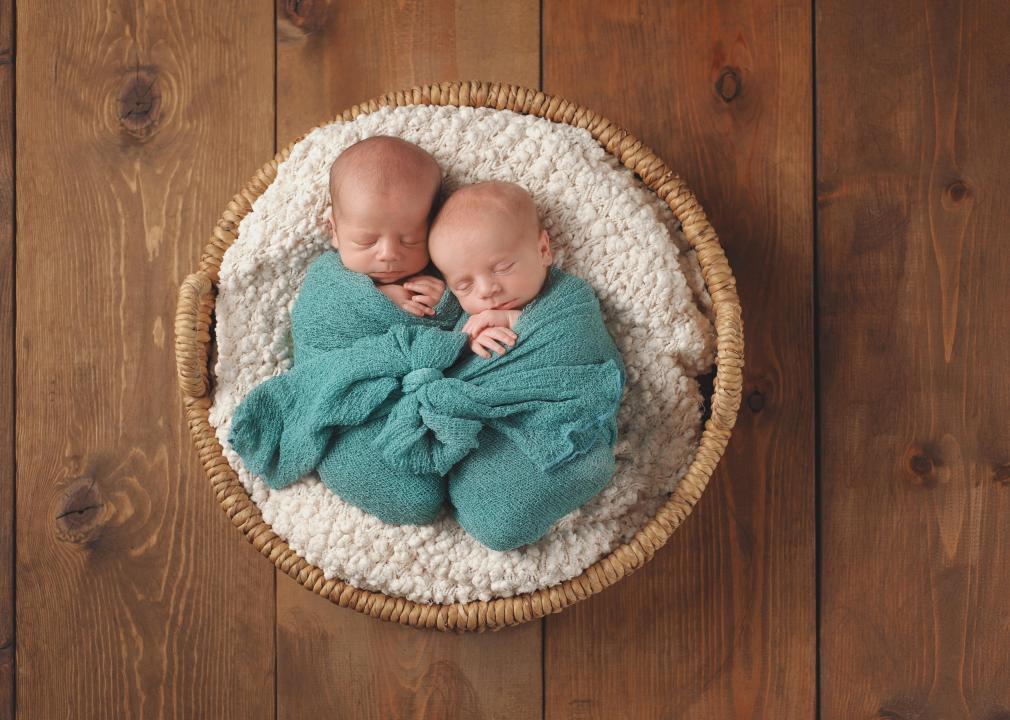 Canva
Czech Republic
– Most popular girls names: Eliška, Tereza, Anna, Adéla, Natálie
– Most popular boys names: Jakub, Jan, Adam, Tomáš, Matyáš
While parents in many European countries choose to name their young ones after saints, that's not the case in the Czech Republic: Pew Research shows 72% of people in the country do not identify with any religion. Instead, the country favors names of pagan Slavic origin.
Canva
Denmark
– Most popular girls names: Ida, Emma, Ella/Alma, Sofia
– Most popular boys names: William, Noah, Oscar, Lucas, Victor
Centuries ago in Denmark, newborn babies were often named after deceased family members. As a result, the vast majority of the country's population was given one of the same 20–25 most popular names. As these traditions have relaxed, a wider variety of Christian and foreign names have become popular in the country, in some cases overtaking these historic names.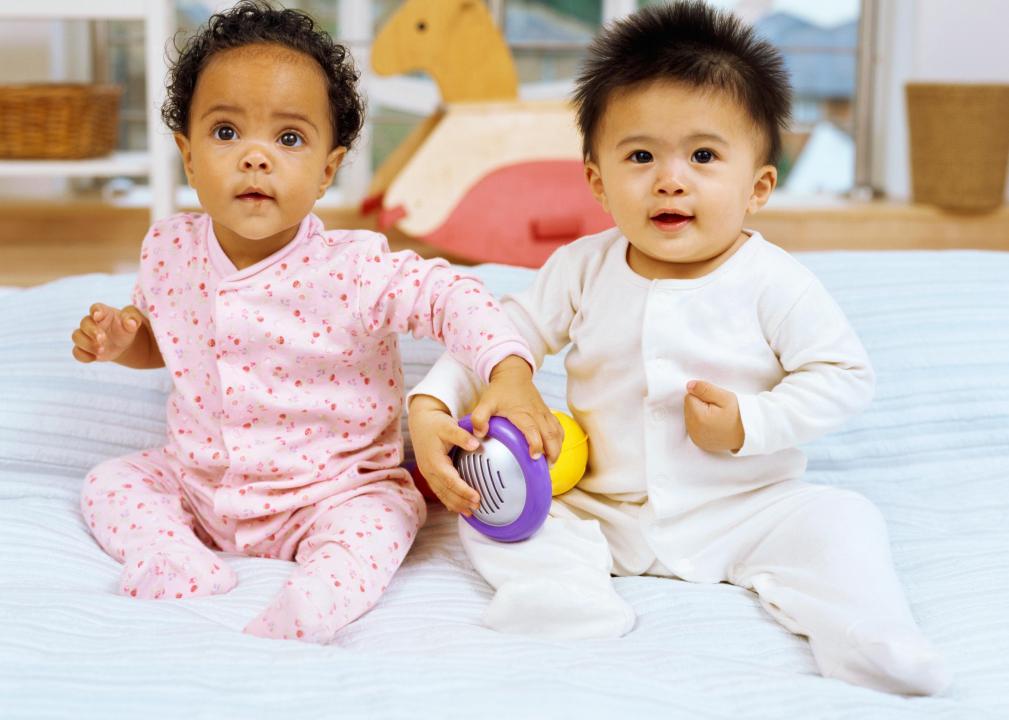 Canva
England and Wales
– Most popular girls names: Olivia, Amelia, Ava, Isla, Emily
– Most popular boys names: Oliver, George, Harry, Noah, Jack
Traditionally, English infants were given two names upon the event of their christening: the first being a spiritual name, usually that of a favorite saint who was being called upon to watch over the child, and the second name being the one they would go by in everyday life. However, England has no naming laws in place, and as tradition has relaxed nearly anything goes for new little bundles of joy.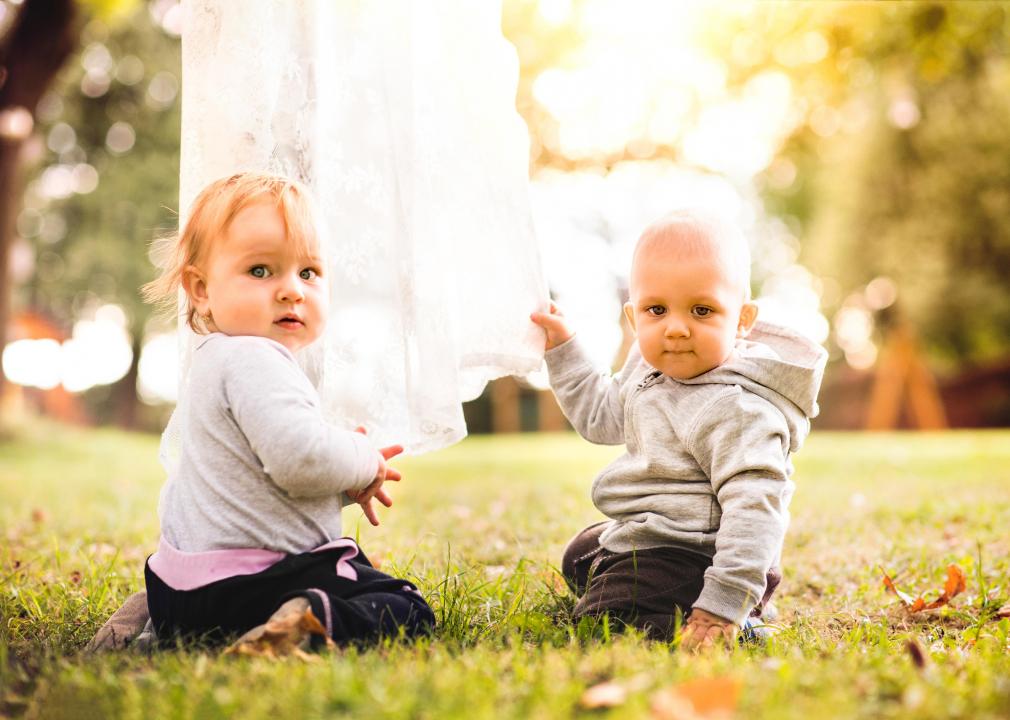 Canva
Finland
– Most popular girls names: Eevi, Sofia, Venla, Ella, Aino
– Most popular boys names: Eeli, Elias, Leo, Oliver, Eino
Many Finnish names have poetic and mythological origins. Take Aino, which means "the only one." In the tale "Kalevala," one of the most significant works of Finnish literature, Aino tragically drowns herself rather than marry the epic's hero, Väinämöinen.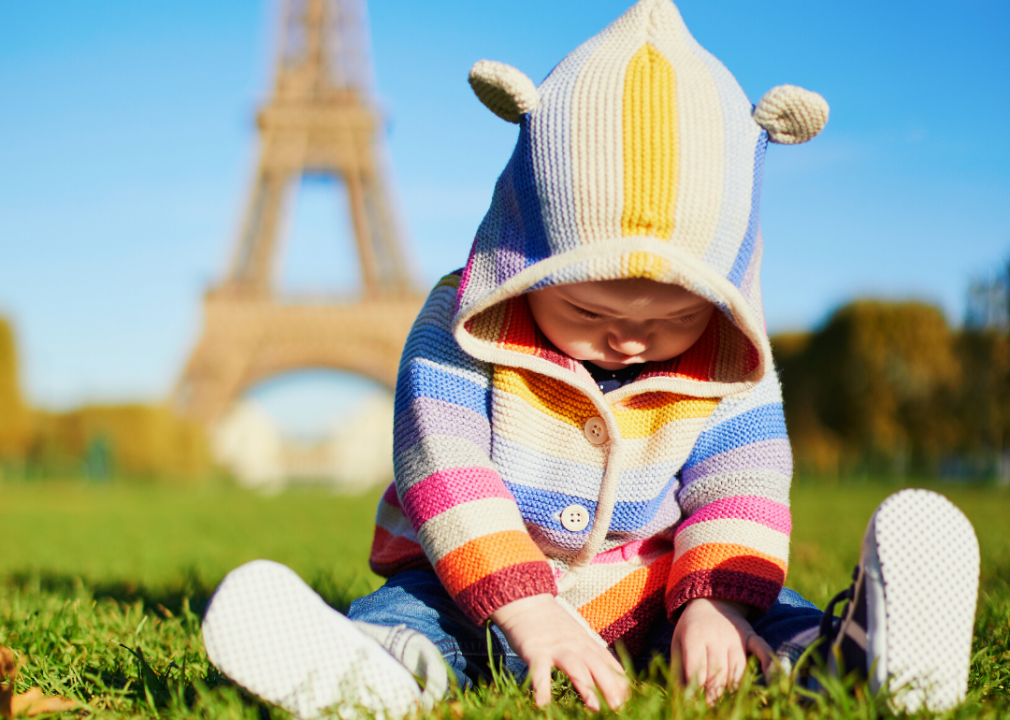 Canva
France
– Most popular girls names: Emma, Jade, Louise, Alice, Chloé
– Most popular boys names: Gabriel, Raphaël, Léo, Louis, Lucas
Classically, French names stem from saints and biblical figures, like the angel Gabriel. Years ago, there was a much smaller pool of popular names in the country thanks to laws dictating approved names, but since these laws have been relaxed there's been an increase in diversity and originality in monikers for newborns.
You may also like: Which state is this 'Jeopardy!' clue about?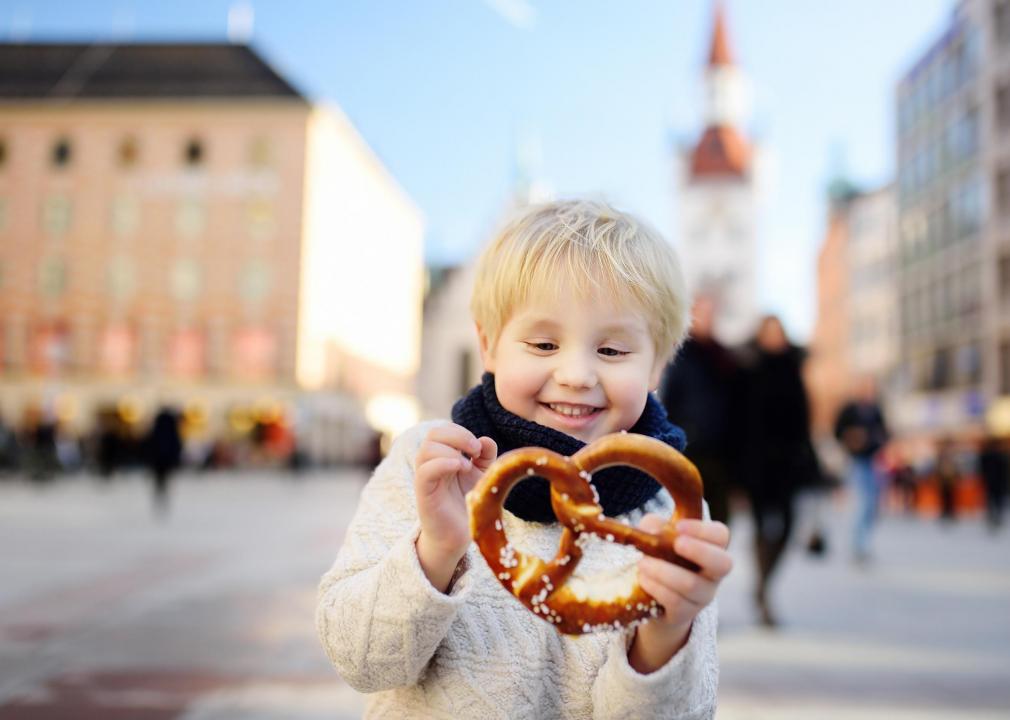 Canva
Germany
– Most popular girls names: Emma, Mia, Hannah, Emilia, Sofia
– Most popular boys names: Ben, Paul, Leon, Finn, Elias
Like a handful of other countries, Germany has a set of laws that dictate names parents may or may not give to their newborn children. For example, "The Instructions for Registrars" states that male children may only be given male names and female children female names. Another law indicates that names that "adversely affect the welfare of a child" will not be approved by the government, whose duty it is to protect children from such irresponsible choices.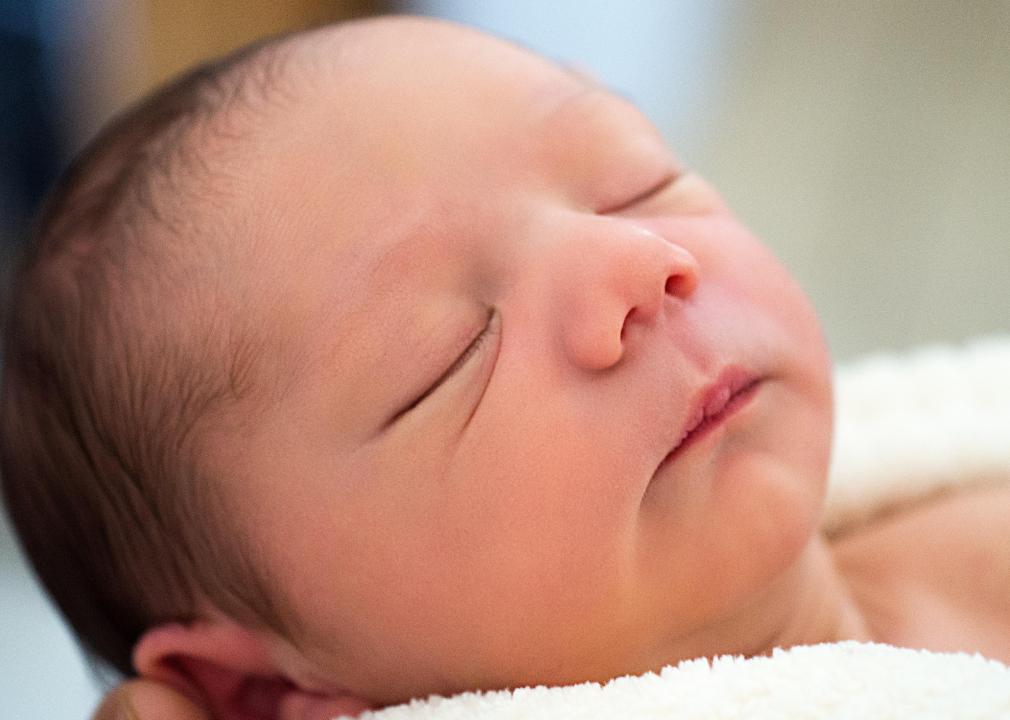 Unsplash
Hungary
– Most popular girls names: Hanna, Zoé, Anna, Emma, Luca
– Most popular boys names: Bence, Máté, Dominik, Marcell, Levente
Hungary is referred to as some scholars as "the melting pot of names." Current consensus places the origins of the Hungarian people not in Europe, but in the Ural Mountains that border Asia. This distinctly non-European culture, combined with the numerous ethnic groups that make up the country's people (Czechs, Slovaks, Croatians, Serbs, and Slovenians), means that the list of names approved by the country are eclectic and often the result of two or more naming traditions, as a result, they look far different than popular names in bordering countries.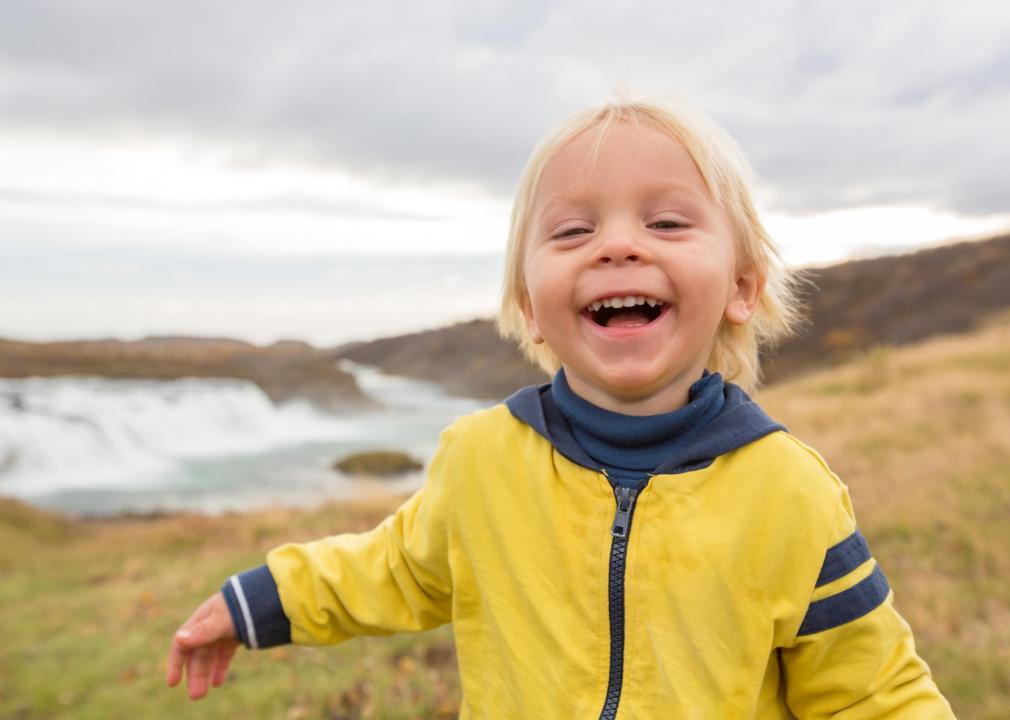 Canva
Iceland
– Most popular girls names: Emilía, Emma, Lilja/Sara/Elísabet,
– Most popular boys names: Alexander, Aron, Mikael, Jón, Kári
Thanks to the country's unique language and alphabet, Icelandic names can look like a bizarre jumble of letters and symbols to outsiders. In reality, traditional names in Iceland actually come from other countries, brought over by early explorers, settlers, and their slaves. As a result, Iceland copies many of the naming traditions used in Norway, Sweden, and Denmark.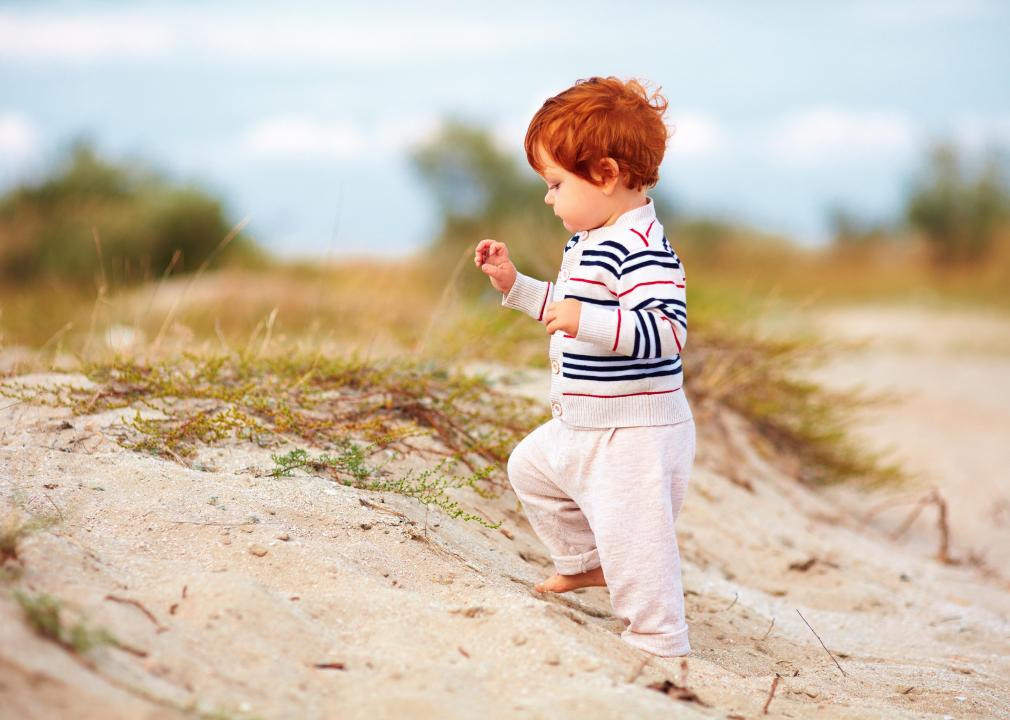 Canva
Ireland
– Most popular girls names: Emily, Grace, Emma, Sophie, Amelia
– Most popular boys names: Jack, James, Noah, Conor, Daniel
Irish first names come from a variety of sources: St. Patrick's conversion work that took place in the fifth century, the Norman invasion in the 12th century, the native Gaelic people, and the Gaelic revival that came in the 19th and 20th centuries. The names drawn from the myths, legends, and folklore of the Gaelic people, like Seamus, Brian, and Niall, tend to be the ones most closely associated with the Emerald Isle.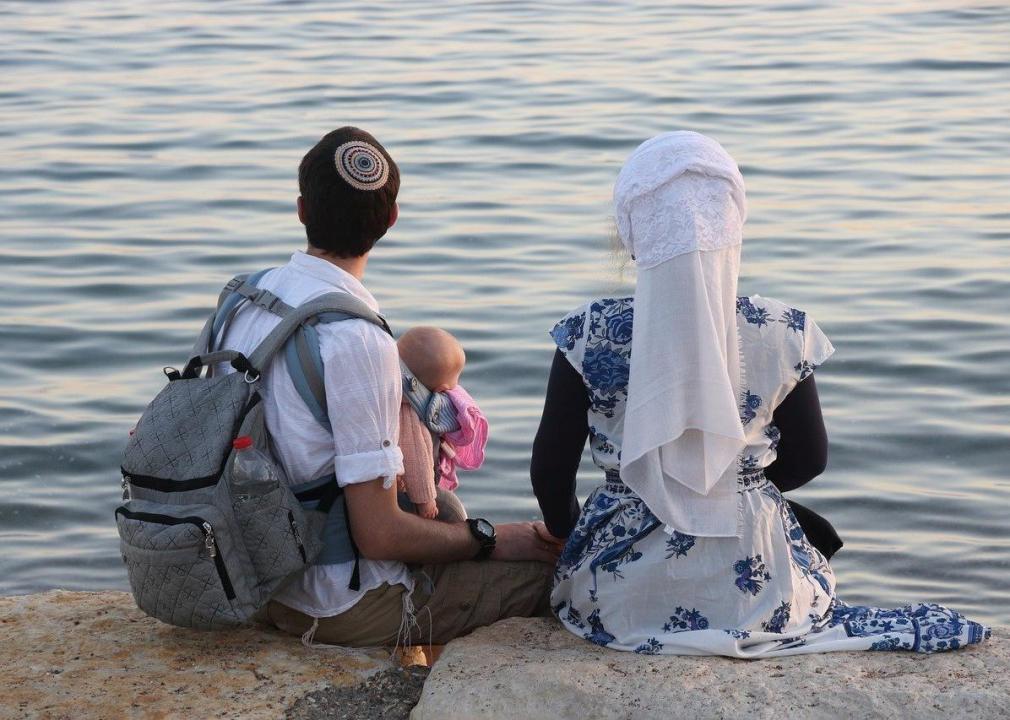 Pixabay
Israel
– Most popular girls names: תמר (Tamar), נועה (Noa), אביגיל (Avigail), מאיה (Maya), יעל (Yael)
– Most popular boys names: נועם (Noam), דוד (David), אורי (Uri), אריאל (Ariel), יוסף (Yosef)
Names in Israel tend to fall into one of two categories: either they're old words related to religion, or they're modern words related to flora, fauna, and nature in general. Traditionally, these names were highly gendered, but it's become increasingly common for parents to choose or alter names so that they work for both sexes.
You may also like: Can you answer these real Jeopardy! clues about your state?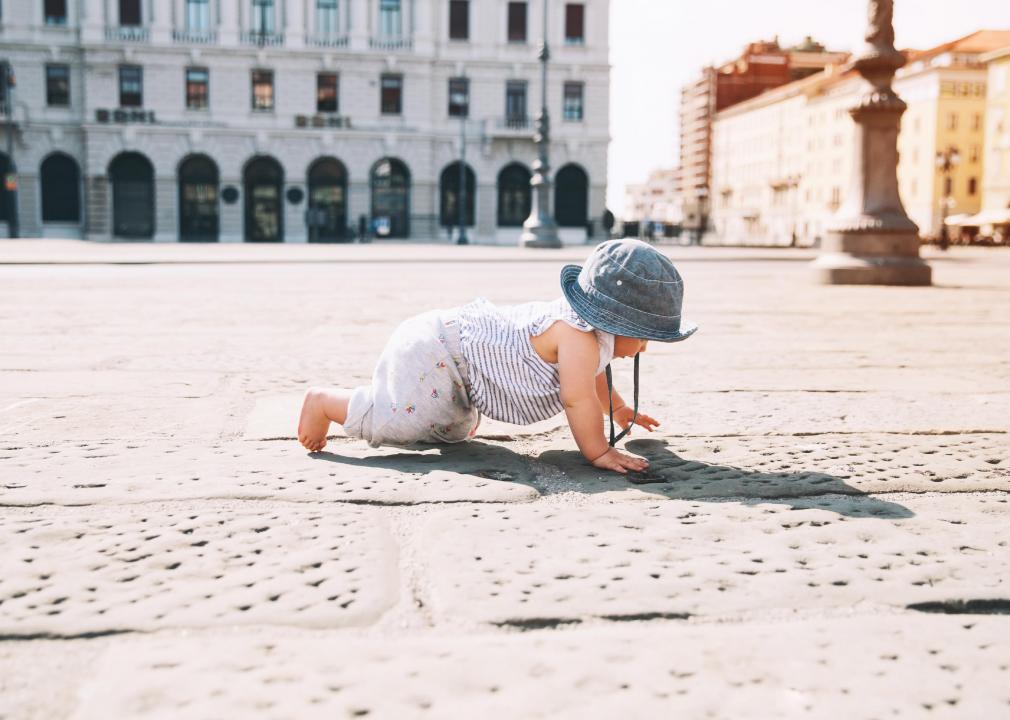 Canva
Italy
– Most popular girls names: Sofia, Giulia, Aurora, Alice, Ginevra
– Most popular boys names: Leonardo, Francesco, Alessandro, Lorenzo, Mattia
Many given names in Italy stem from the names of Roman Catholic saints, or, alternatively, are modern versions of old Roman names. Centuries ago, there was a wider variety of first names used in the country, including Germanic names that were brought over by the Lombards, however, those have largely faded out of fashion in recent years.
Canva
Lithuania
– Most popular girls names: Lėja, Emilija, Liepa, Amelija, Gabija
– Most popular boys names: Lukas, Matas, Jokūbas, Jonas, Nojus
Before the introduction of Christianity in Lithuania, first names were a combination of two root words that indicated a hope or promise for the newborn child (i.e. Taut-ginas, or defender of the nation). After the introduction of Christianity, the saints became popular inspiration for first names. Another common source for today's preferred names is the mythological figures of ancient Lithuania, like Nijolė, wife of the god of the underworld.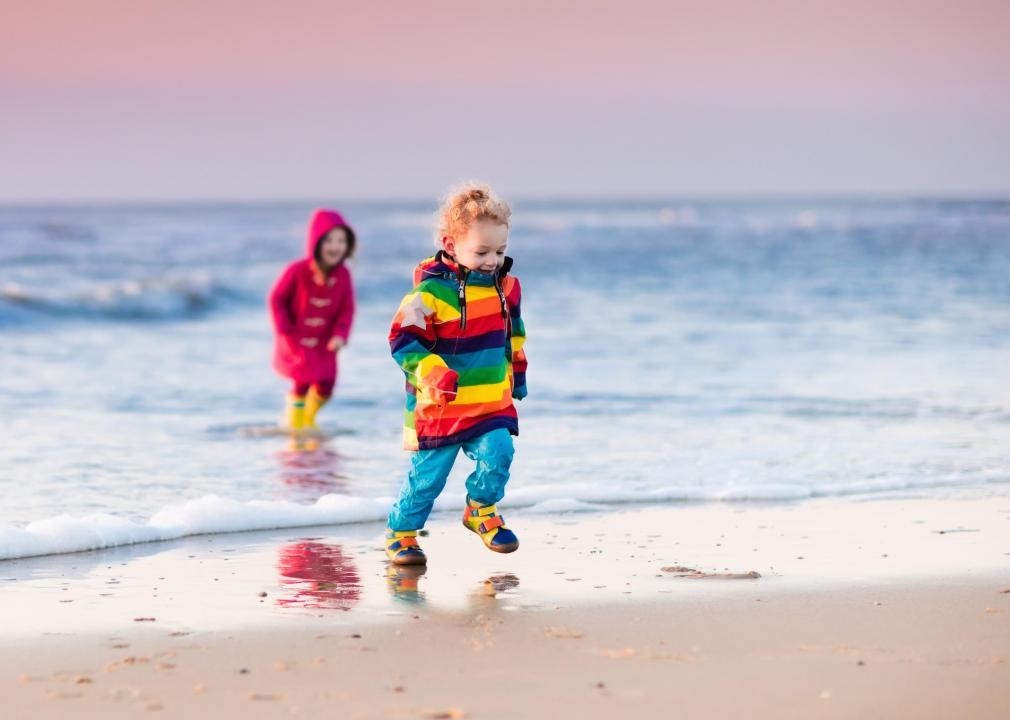 Canva
Netherlands
– Most popular girls names: Julia, Emma, Sophie, Tess, Zoë
– Most popular boys names: Lucas, Levi, Finn, Sem, Noah
As in many other European countries, names in the Netherlands have often mirrored those of favorite saints and biblical characters. A few Germanic names, like Dirk, have also remained popular throughout the years, although these days those names are often relegated to the second or third position rather than acting as a first name.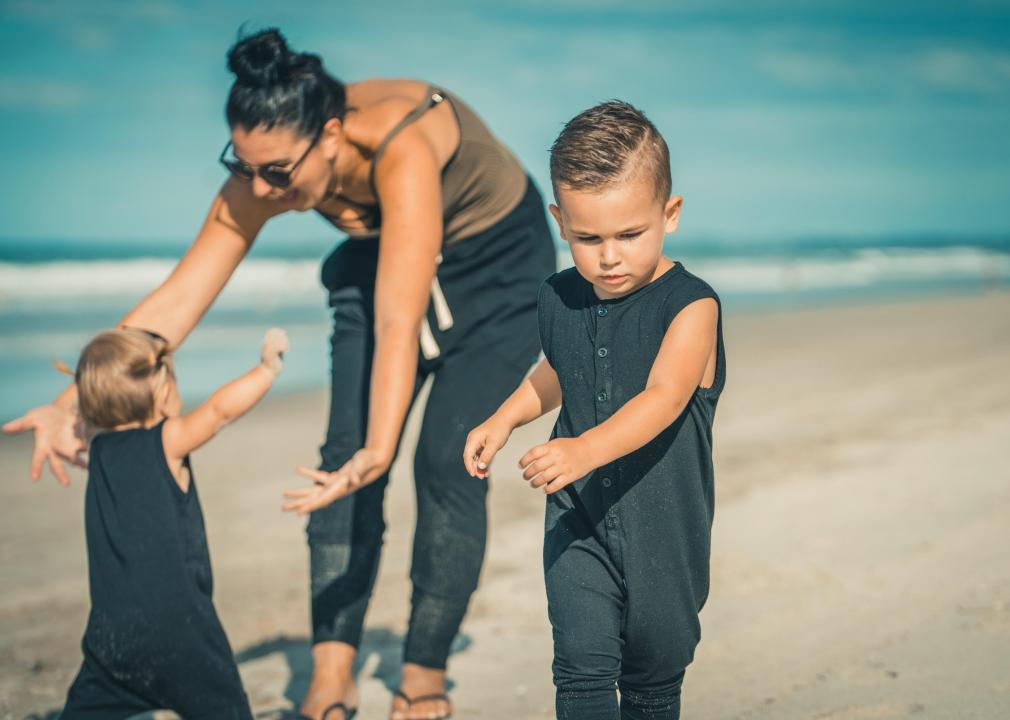 Caleb Walsh // Shutterstock
New Zealand
– Most popular girls names: Charlotte, Isla, Olivia, Amelia, Harper
– Most popular boys names: Oliver, Jack, Noah, Leo, Hunter/George
For years, the most popular names in New Zealand were Maori names, stemming from Te Reo, the indigenous peoples' native language and one of the official languages of the country. When Europeans began settling in the country, they brought over their own naming traditions, which were then assumed by some of the Maori people. Today English names like Charlotte and Oliver are more popular than traditional names like Mia and Nikau (although the use of these names has not died out entirely, especially in the North Island).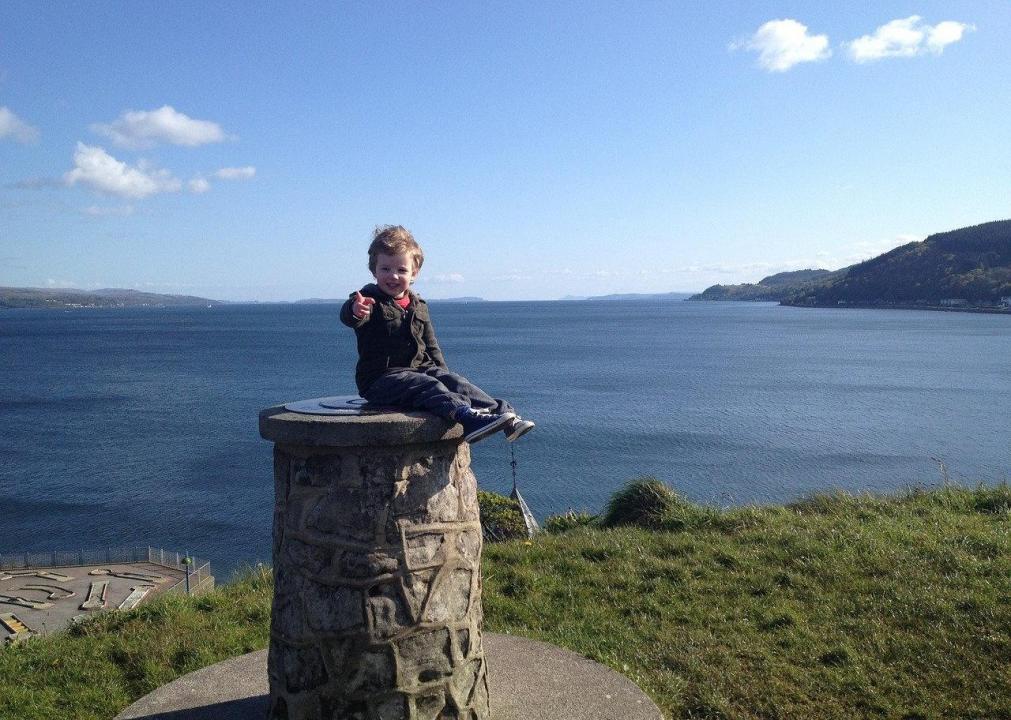 Pixabay
Northern Ireland
– Most popular girls names: Grace, Emily, Olivia, Sophie, Ella
– Most popular boys names: Noah/James, Jack, Charlie, Jacob/Daniel
Ruled by Great Britain, but closer in proximity to the Republic of Ireland, Northern Ireland shares naming traditions with both countries. While the most popular names in Northern Ireland are almost identical with the most popular names in Ireland, one can also see England's clear influence with names like Oliver and Olivia.
You may also like: States sending the most young people to the military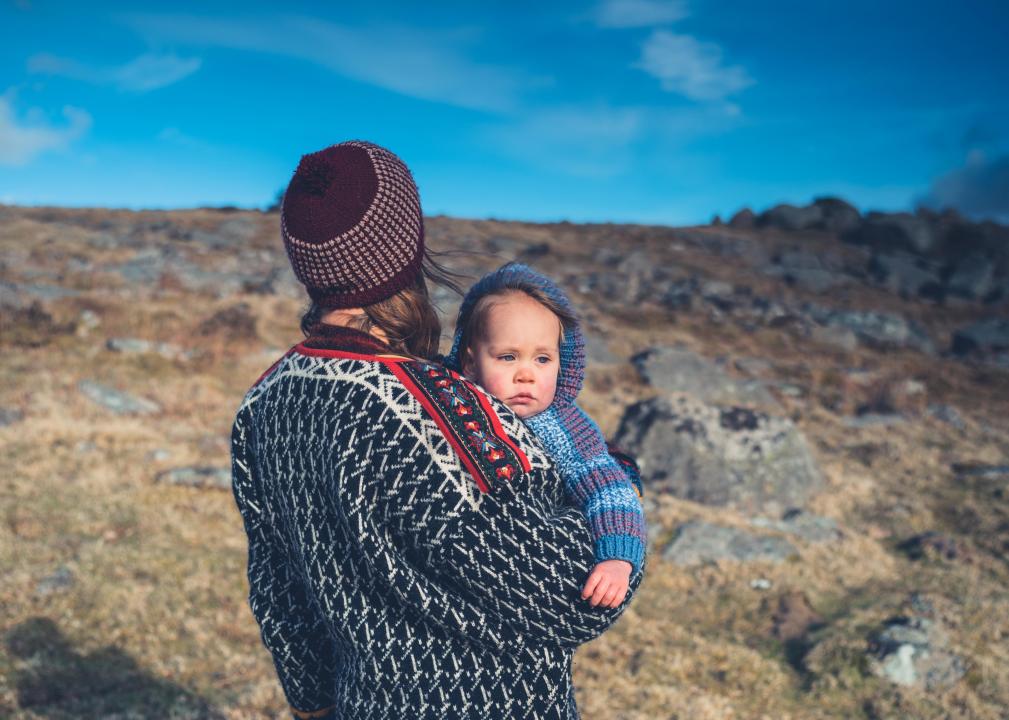 Canva
Norway
– Most popular girls names: Emma, Nora, Olivia, Emilie, Ella
– Most popular boys names: Oliver, Emil, Henrik, Noah, Elias
Ancient Norse names were made of gender-specific prefixes and suffixes, with parents believing that the child would both receive protection from and absorb the qualities of the things they were named after. Many of these names are still in use today, albeit often shortened. Other popular sources for baby names in the country are the Bible, saints, and neighboring countries.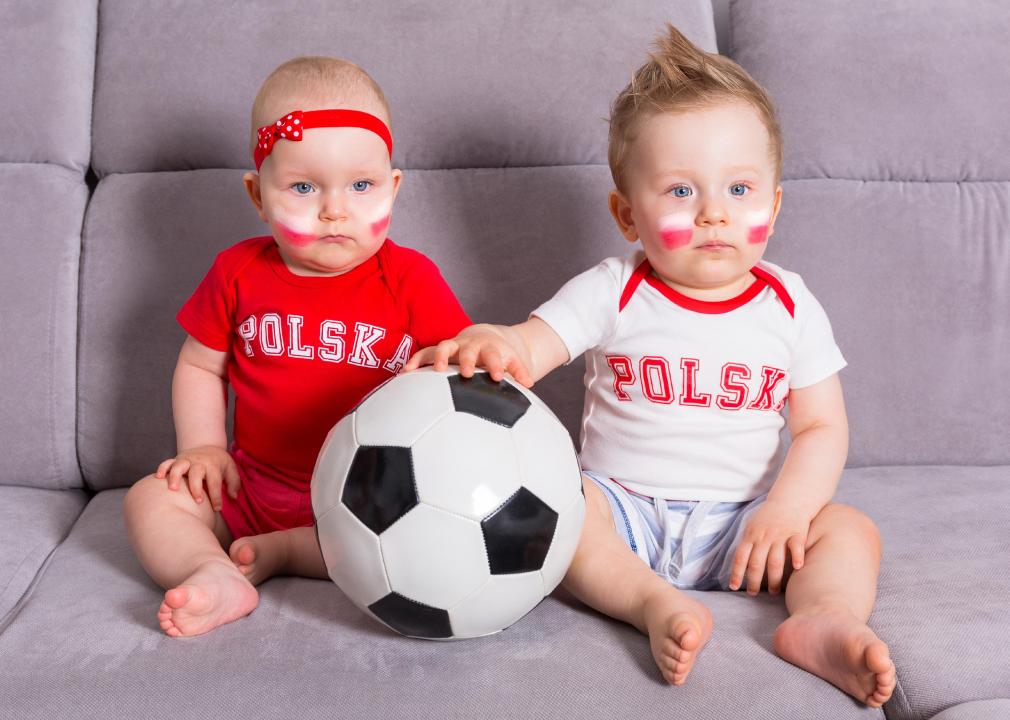 Patryk Kosmider // Shutterstock
Poland
– Most popular girls names: Zuzanna, Julia, Maja, Zofia, Hanna
– Most popular boys names: Antoni, Jakub, Jan, Szymon, Aleksander
Up until the mid-1500s, the names used in Poland were Slavic thanks to the Western Slavic tribes that settled in the region. After the Council of Trent, a ban on pagan names was enacted, and these traditional Slavic names fell by the wayside for hundreds of years. Today, names in the country have origins from all over the world: Slavic names are back in style, as are "Polonized" Christian names, Germanic names, and names from neighboring Lithuania. Additionally, as in Russia, most Poles go by a diminutive of their name unless they're in a very formal setting.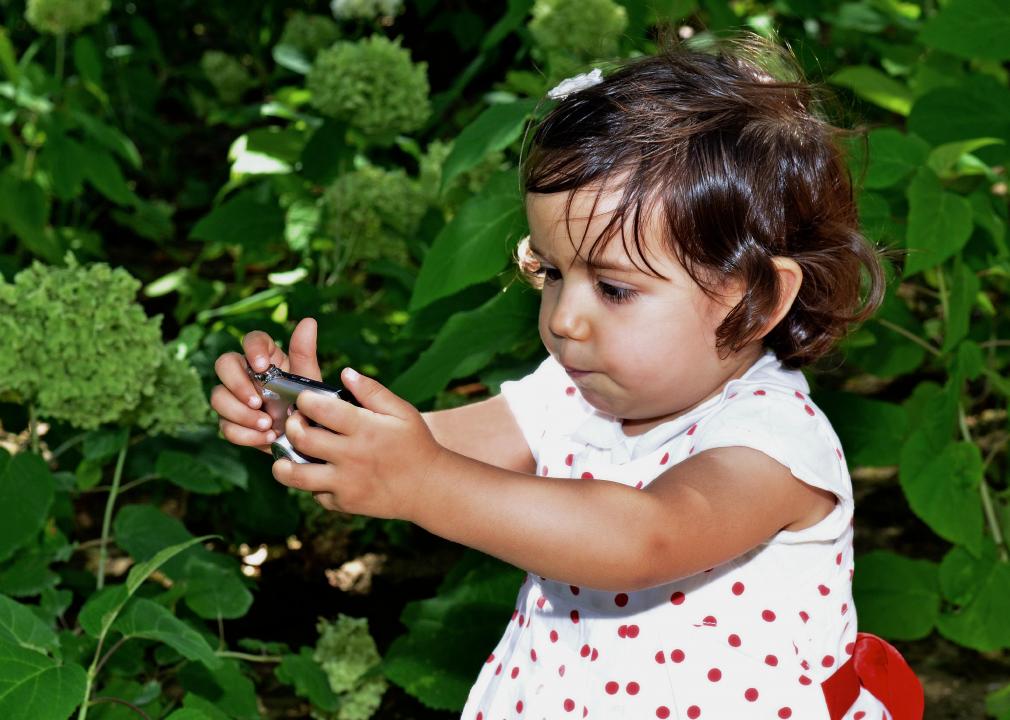 Canva
Portugal
– Most popular girls names: Maria, Leonor, Matilde, Beatriz, Carolina
– Most popular boys names: João, Francisco, Santiago, Afonso, Duarte
As in many countries strongly influenced by Catholicism, the vast majority of first names in Portugal are taken from the saints of the Catholic church and from the life and characteristics of the Virgin Mary. Other popular names, like Afonso and Duarte, honor past kings and queens from the country's days as a monarchy.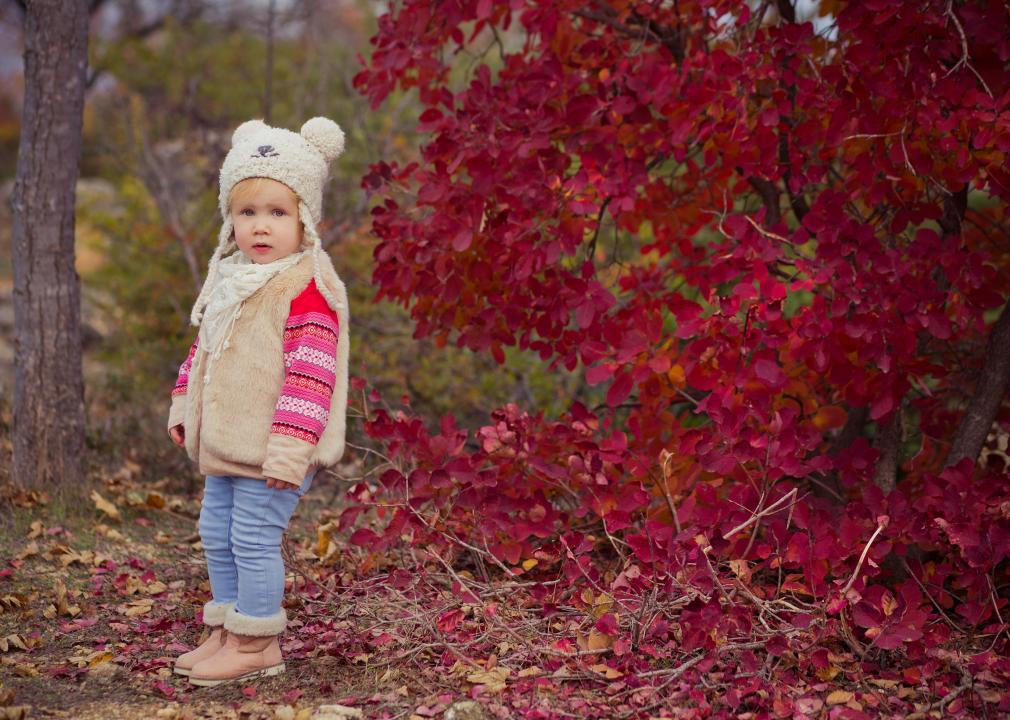 Canva
Russia
– Most popular girls names: София (Sofiya), Мария (Mariya), Анна (Anna), Алиса (Alisa), Виктория (Viktoriya)
– Most popular boys names: Александр (Aleksandr), Михаил (Mikhail), Максим (Maksim), Артём (Artyom), Даниил (Daniil)
Full names in Russia are made up of three distinct parts: the given name, patronymic, and the family name. Most commonly, first names are taken from Eastern Orthodox saints (which are Greek in origin) and traditional Slavic names. The sheer number of diminutives and transcribed spellings (when a name is switched from the Cyrillic to the Latin alphabet) means that there can be dozens of variations for a single name.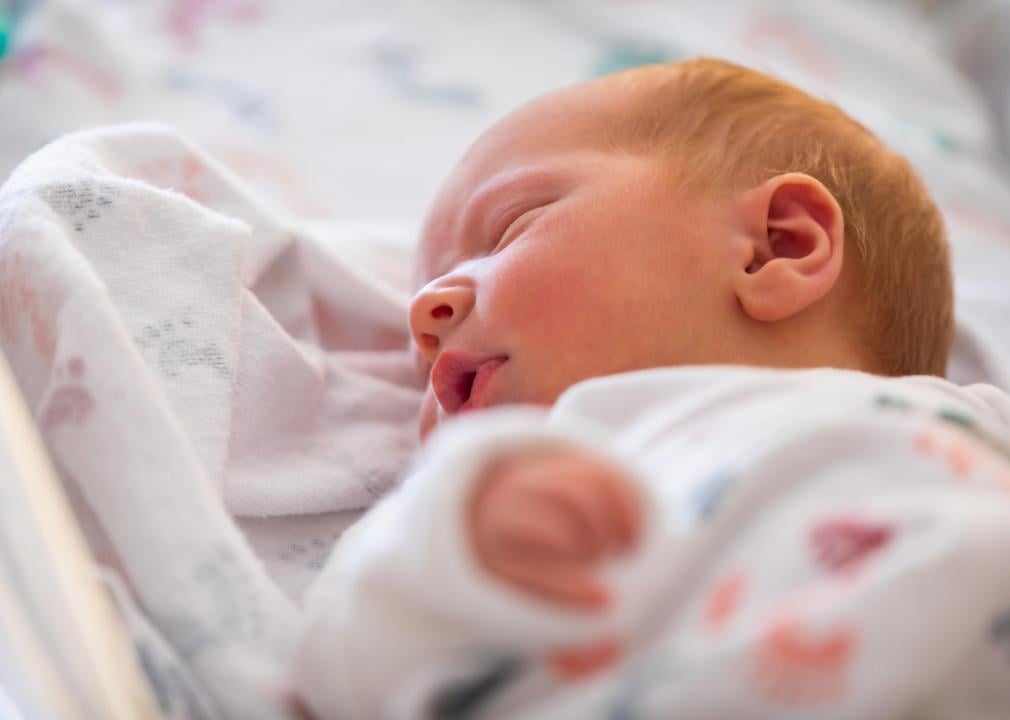 Canva
Scotland
– Most popular girls names: Olivia, Emily, Isla, Sophie, Amelia
– Most popular boys names: Jack, Oliver, James, Logan, Leo
Like many other countries on this list, Scotland used to have a very specific naming tradition: firstborn children were named after paternal grandfather/grandmother, second-born children after their maternal grandfather/grandmother, and third born after their father/mother. It is thought that the system allocated relatives for each child up to the 14th son or daughter. However, as other countries invaded and influenced Scotland, these naming practices became more flexible, as did the pool of "approved" names for children, allowing the diversity in given names we see today.
You may also like: 10 toxic cleaning products and their natural alternatives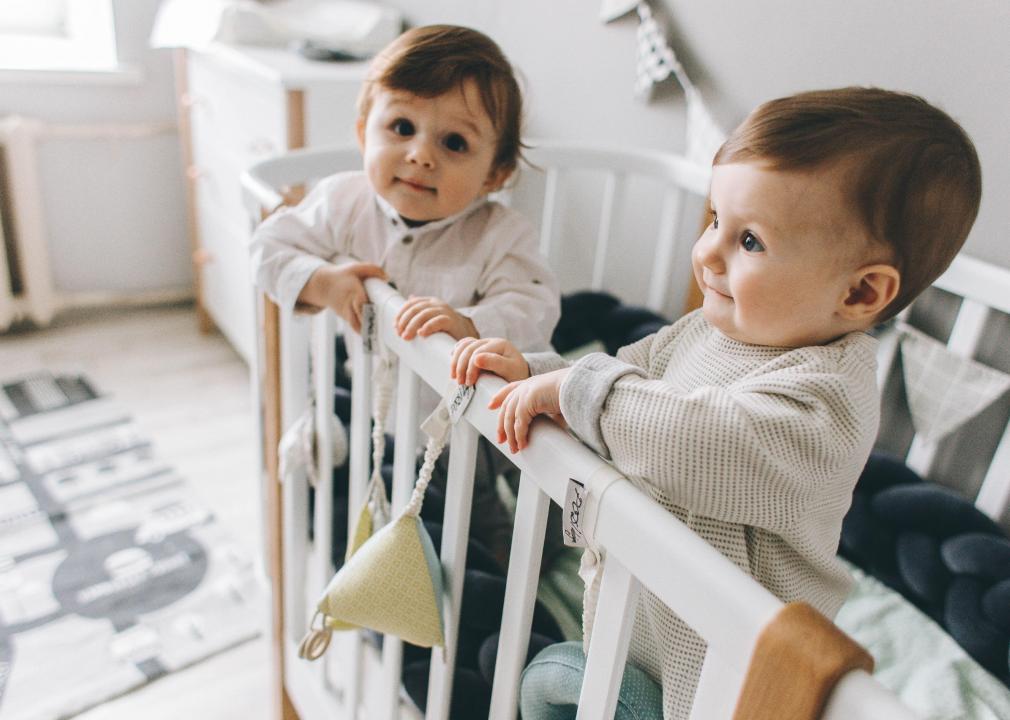 Canva
Slovenia
– Most popular girls names: Ema, Zala, Eva, Mia, Sara
– Most popular boys names: Luka, Jakob, Nik/Filip, Mark
Traditionally Slovenian first names follow an unwritten rule where female names end in -a (i.e. Zala, Eva) while male names end in a hard consonant sound (i.e. Mark, Jakob). However, this has changed some in recent years as parents have begun favoring foreign names for their children (i.e. Lukas or Luka). Another trend in the country is the increase in short three- and four-letter names for both boys and girls (i.e. Ema, Nik).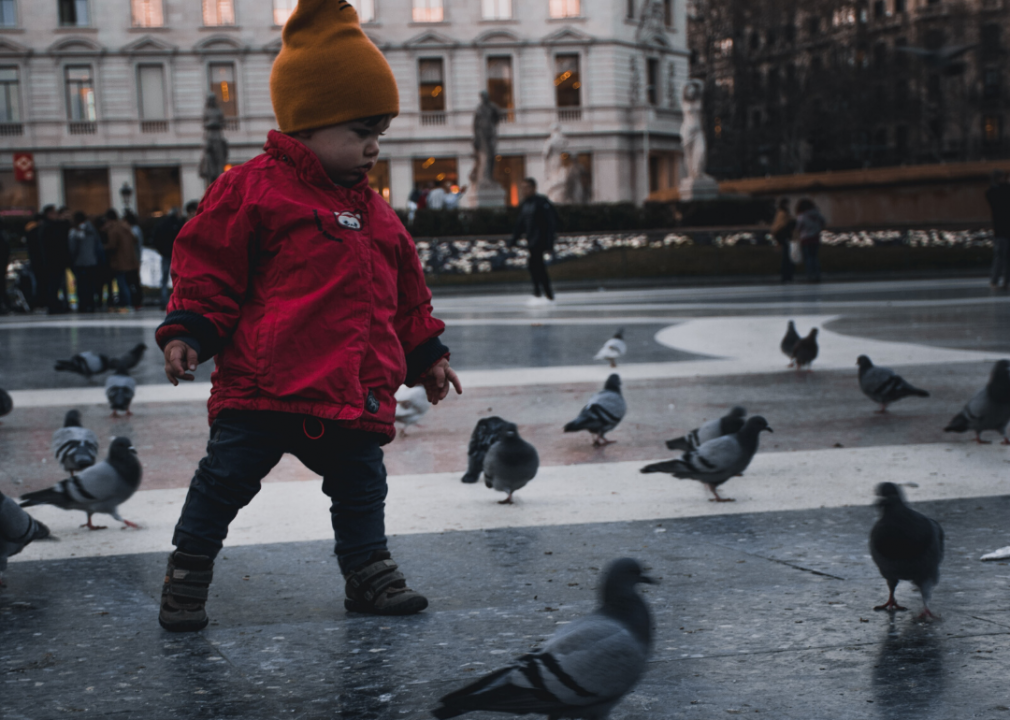 Unsplash
Spain
– Most popular girls names: Lucia, Sofia, Martina, Maria, Paula
– Most popular boys names: Hugo, Lucas, Martin, Daniel, Pablo
In Spain and other Spanish-speaking countries, children are typically given two first names and two surnames. Popular first names come from the saints or characteristics of the Madonna (i.e. Delores which translates to pain). Being named after more than one saint is thought to increase the amount of protection the child receives from these divine figures.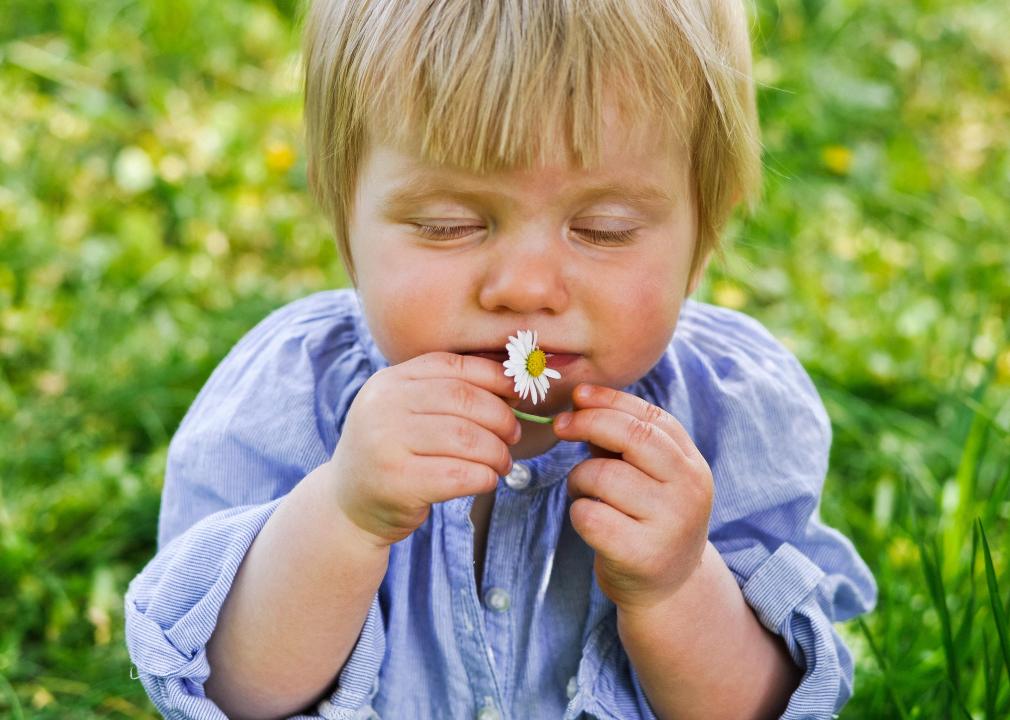 Canva
Sweden
– Most popular girls names: Alice, Ebba, Ella, Alma/Astrid
– Most popular boys names: William, Liam, Hugo, Noah, Elias
As in other Scandinavian countries, the same names have been used over and over for centuries in Sweden. Children were named after family members, both deceased and alive, with only their patronymic surnames distinguishing one Liam from another. Since the adoption of familial surnames rather than patronymic ones, the pool from which given names are chosen has grown considerably.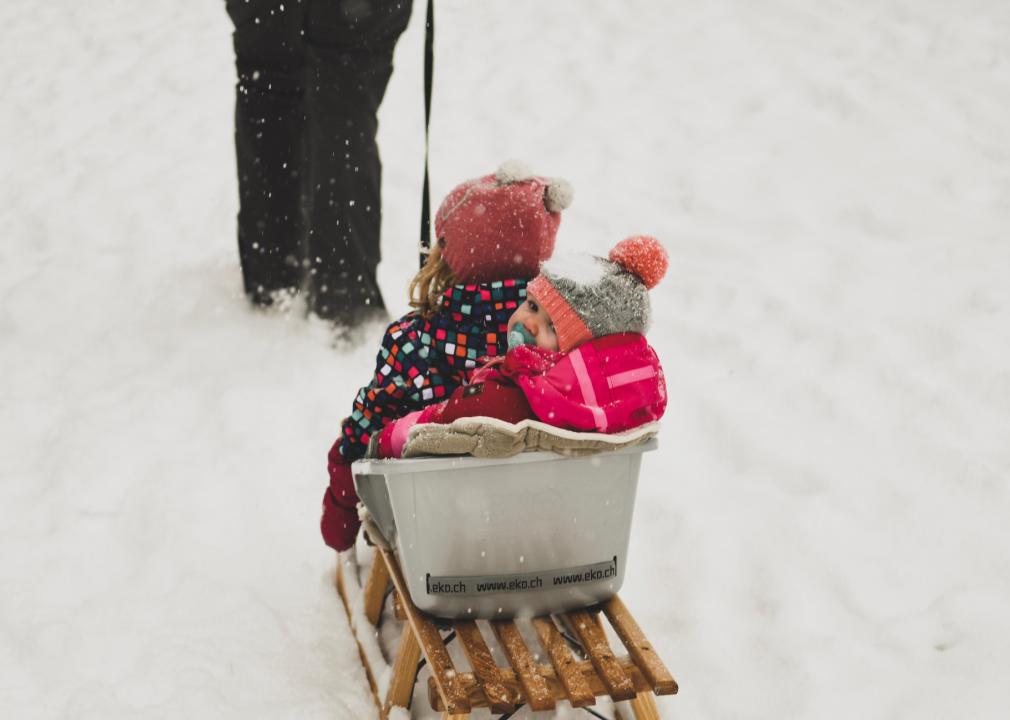 Unsplash
Switzerland
– Most popular girls names: Emma, Mia, Sofia, Lea, Elena
– Most popular boys names: Liam, Noah, Leon, Luca, Elias
While Switzerland is a small country (roughly the size of Maryland), there are four native languages spoken within its borders. German, French, and Italian are the country's most common languages, and many of the Swiss naming traditions stem from their respective origin countries. However, there is a fourth, endangered language, called Rhaeto-Romanic, spoken by less than 1% of Switzerland, that contributes some of the country's most unique and original names, like Corsin and Madlaina.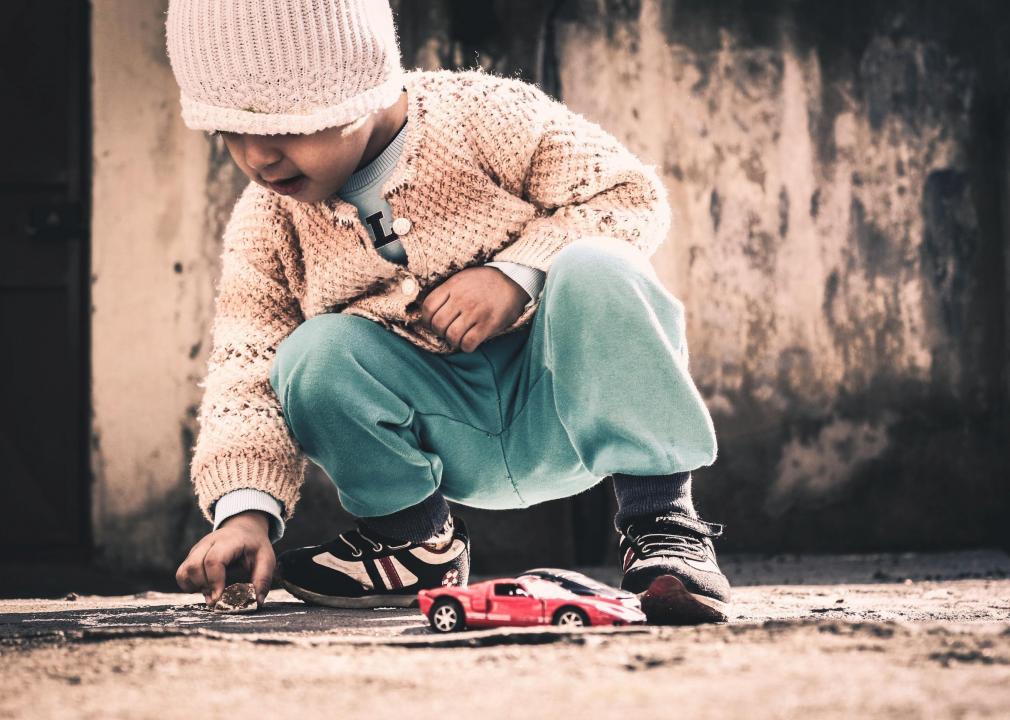 Unsplash
Turkey
– Most popular girls names: Zeynep, Elif, Defne, Ebrar, Eylül
– Most popular boys names: Yusuf, Eymen, Ömer Asaf, Miraç, Ömer
In Turkey, many of the most popular baby names stem from ordinary vocabulary words, like Ömer, which is derived from the word Umr (meaning life). Names with Arabic and Islamic origins, like Ebrar, a Qur'anic name meaning virtuous or pious, are also popular.
You may also like: Most popular baby names shared by Oscar winners