Celebrities go through similar experiences as regular people, except they have to do it under the spotlight. This includes bad breakups. Some celebrities handle them gracefully and move on to the next. Others want revenge so they can feel some closure. Whether considered petty, crazy, or clever, these celebrities ensured their exes felt their wrath after their breakups.
1. Lana Del Ray
The only billboard for Lana Del Rey's new album is in her ex, Sean 'Sticks' Larkin's hometown. The digital billboard, which was promoting Del Rey's album Did You Know That There's a Tunnel Under Ocean Blvd, is alongside a highway in Tulsa, Oklahoma. She confirmed this on her Instagram page, where she wrote about the billboard, saying, "There's only one, and it's in Tulsa." She later added in the comments, "It's. Personal." Del Rey and 46-year-old Larkin, a retired Tulsa cop and star of A&E's Live PD, dated for six months over 2019 and 2020.
2. Mariah Carey
Mariah Carey announced her engagement to James Packer, an Australian billionaire businessman and investor, in January 2016. They broke up in October 2016 and in November Carey sued Packer for $50 million for an 'inconvenience fee' for relocating her and her kids across the country for Packer. She said he made promises that he didn't fulfill. He also broke up with her publicly and she felt that he had used her to increase his profile in America to help further his business interests. She received a multi-million dollar settlement and also kept the $10 million engagement ring.
3. Lisa 'Left Eye' Lopes
In March 1993, Lisa 'Left Eye' Lopes, from the popular band TLC, began dating Atlanta Falcons wide receiver Andre Rison. They had a volatile relationship. After six months of dating, Rison assaulted Lopes in a grocery store parking lot. He was arrested, but charges were dropped, and the pair continued dating. The following year, after allegedly upsetting Lopes for not buying her a pair of sneakers, Lopes set Risen's house on fire and also smashed the windshields of three of his cars.
4. Miley Cyrus
Cyrus released her hit single 'Flowers' on her ex Liam Hemsworth's birthday at midnight Australian time, so there was no question who the song was about. She references a burning house like theirs burned down as a married couple in Malibu. She also dons a gold-colored gown, similar to the one Jennifer Lawrence wore to the Hunger Games premiere. There is speculation that Hemsworth cheated with Lawrence while he was dating Cyrus.
5. Shakira
Shakira put a witch-like mannequin on the balcony of her Barcelona, Spain home that she used to share with her ex Gerard Piqué. The home also happens to face her ex-mother-in-law's house, which is rumored to be the reason why the witch was placed there. The ex-mother-in-law allegedly helped her son hide his affair with a woman who visited often and regularly ate Shakira's jam. She is also said to have blasted her famous diss track regarding her ex at full volume for the ex's mother to hear.
6. Ed Sheeran
Ed Sheeran supposedly wrote the track 'Don't' about Ellie Goulding, who he may have been dating when she allegedly cheated on him with Niall Horan. Goulding denies they were dating but was spotted holding hands with Sheeran at the MTV Video Music Awards in 2013. In a radio show interview, he also said, "I mean, normal people don't hold hands if they're just friends." Goulding said she was traumatized by the rumor that she cheated on Sheeran and became reclusive. She recently released a song called 'On My Mind,' indirectly addressing the accusations of cheating and the fact that she doesn't even remember dating Sheeran.
7. Garcelle Beauvais
Beauvais confessed on Real Housewives of Beverly Hills that she exposed her ex-husband Mike Nilon's affair in an email to all his coworkers. The email's subject was "What [do] Tiger Woods, Jesse James, and Mike Nilon have in common?" The email was eventually leaked online, and the affair was publicly exposed.
8. Jason Sudeikis
Jason Sudeikis, whose ex Olivia Wilde famously left him for the much younger heartthrob Harry Styles, served her custody papers while on stage at CinemaCon presenting the movie she directed. Wilde handled it like a champ and kept tight-lipped about the envelope's contents while completing her presentation.
9. Stephanie March
Although March never admitted to being behind it, while her ex Bobby Flay was receiving his star on the Walk of Fame, an airplane flew overhead with a banner that said 'Cheater' on it. March accused Flay of having an affair with an employee of his. Flay made history as the first celebrity chef to receive a star on the Hollywood Walk of Fame. Nobody commented on the banner flying overhead during the ceremony, but the message was obvious.
10. Iggy Azalea
When Iggy Azalea discovered that her boyfriend, Nick Young, had been cheating on her, she took his designer wardrobe outdoors and burned them all in a fire pit. She ended her engagement with the former NBA player after seeing security footage of him bringing women to their home while she was away.
More From This Mom is On Fire
It's usually men complaining about how complicated and difficult to understand women can be. It appears women also have some head scratchers when it comes to men. Here is a list of a few things women say they will never understand about men.
10 Things Women Say They Will Never Understand About Men
Men Share the Things They Don't Understand About Women
Some things women do are a mystery to men. It's funny how men consider them unusual, yet many women are oblivious that men are even noticing them. Let's dive into what confuses men about women.
Men Share the Things They Don't Understand About Women
First Date Red Flags Men See in Women
When you date someone new, you generally try your best to make a good first impression. But sometimes, red flags jump out in your first meeting. Readers were asked to discuss first-date red flags men see in women. It's interesting to see if women see the same flags in men and hear about their wild and hilarious first-date stories. Here is what men had to say about the warning signs they saw on their first dates.
First Date Red Flags Men See in Women
Revealed: What Attracts Men to Women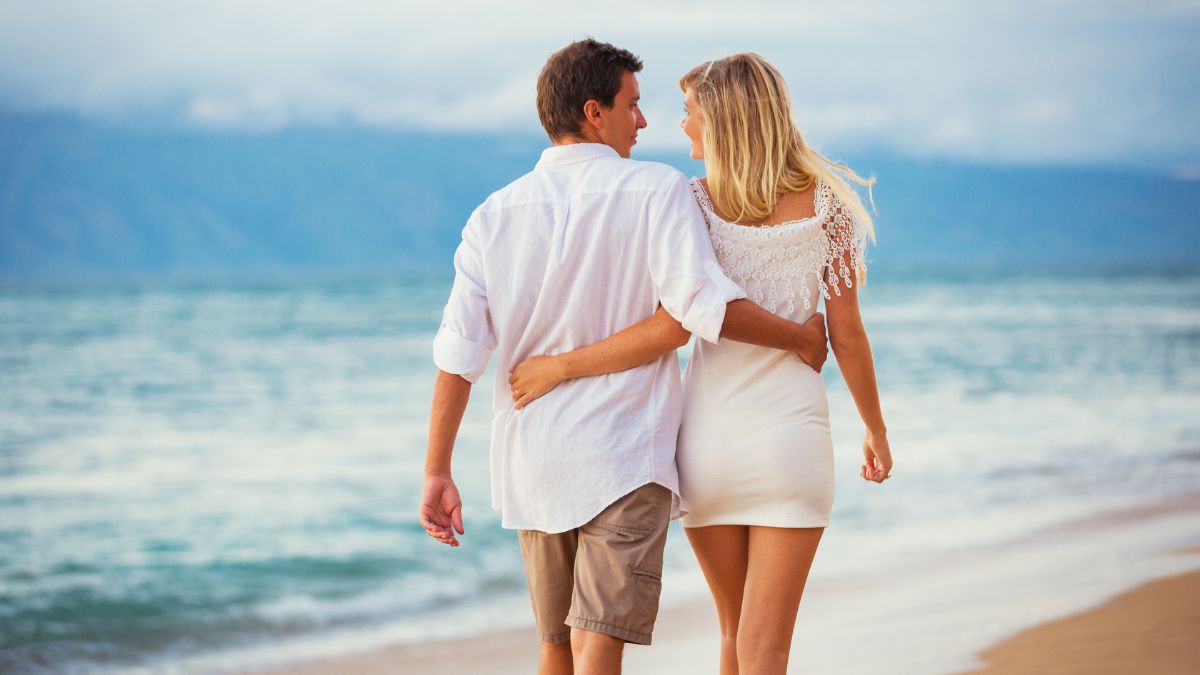 Male readers were asked what qualities make a woman instantly attractive to them. Some answers are surprising! Here is what they had to say.
Revealed: What Attracts Men to Women
Funny Marriage Advice that Actually Works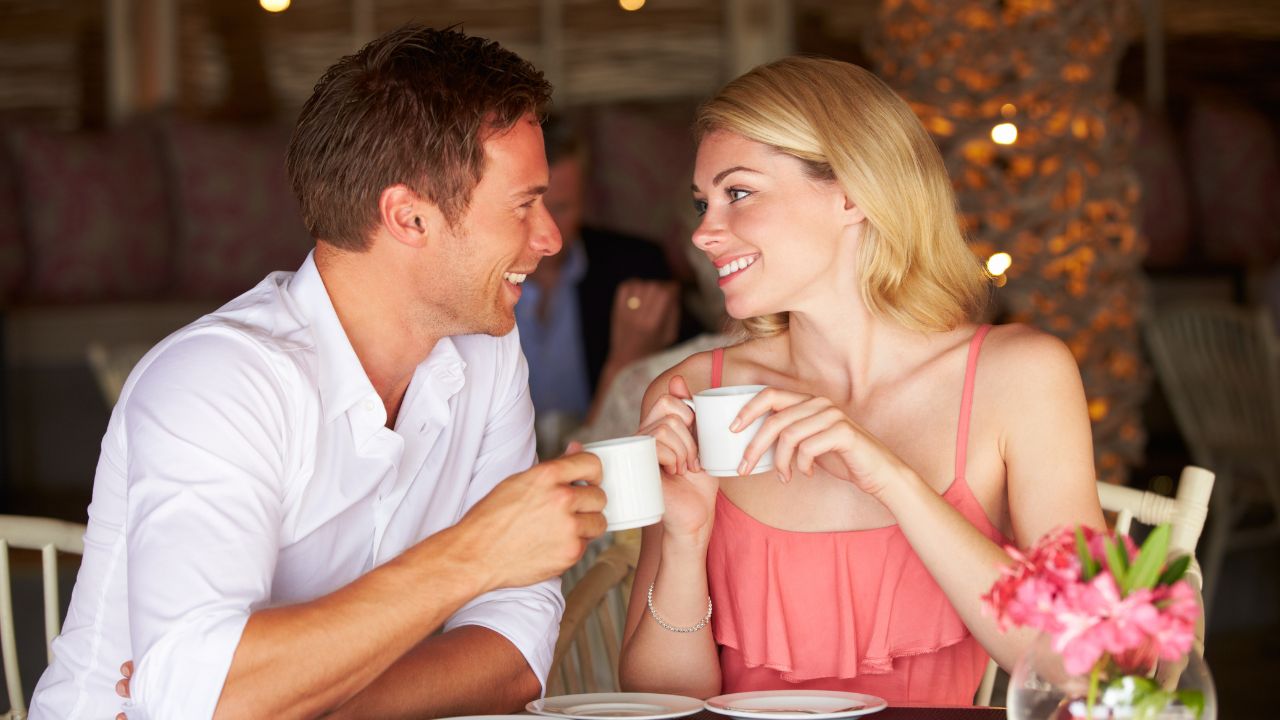 Men asked each other on Reddit, "What random marriage advice sounded absurd but was actually spot on helpful?" Here are some wise words that these men were given before their nuptials that hopefully made them better husbands.
Funny Marriage Advice that Actually Works
Source: reddit