Written by: Aubrey Jane McClaine

Image credit: Canva
Baby names that rose in popularity the most in 2021
Finding out you're going to become a parent is a revelation full of joy and anxiety. Deciding on a name is the first of many important decisions that could impact a child's life. Names can influence gender, racial, and socioeconomic bias. Names can also play a huge role in developing a sense of self.
Over the last century, names started to move away from the traditional, becoming more diverse. Today, more parents are choosing names that spark a feeling of individuality versus a name that blends in. Names with nontraditional spellings and pronunciations are also on the rise.
Stacker ranked the top 50 baby names that rose in popularity in 2021, using data from the Social Security Administration. Names were sorted by subtracting the name's 2021 rank from its 2020 rank. In the event of a tie, the 2021 rank was used (rank indicates where the name fell on the list of popular baby names).
Many of the names that rose in popularity are considered gender-neutral. The Social Security Administration considers sex and gender binary variables, and ranks were given to female and male names based on Social Security card applications.
You may also like: Oldest Disneyland rides from 1955 to today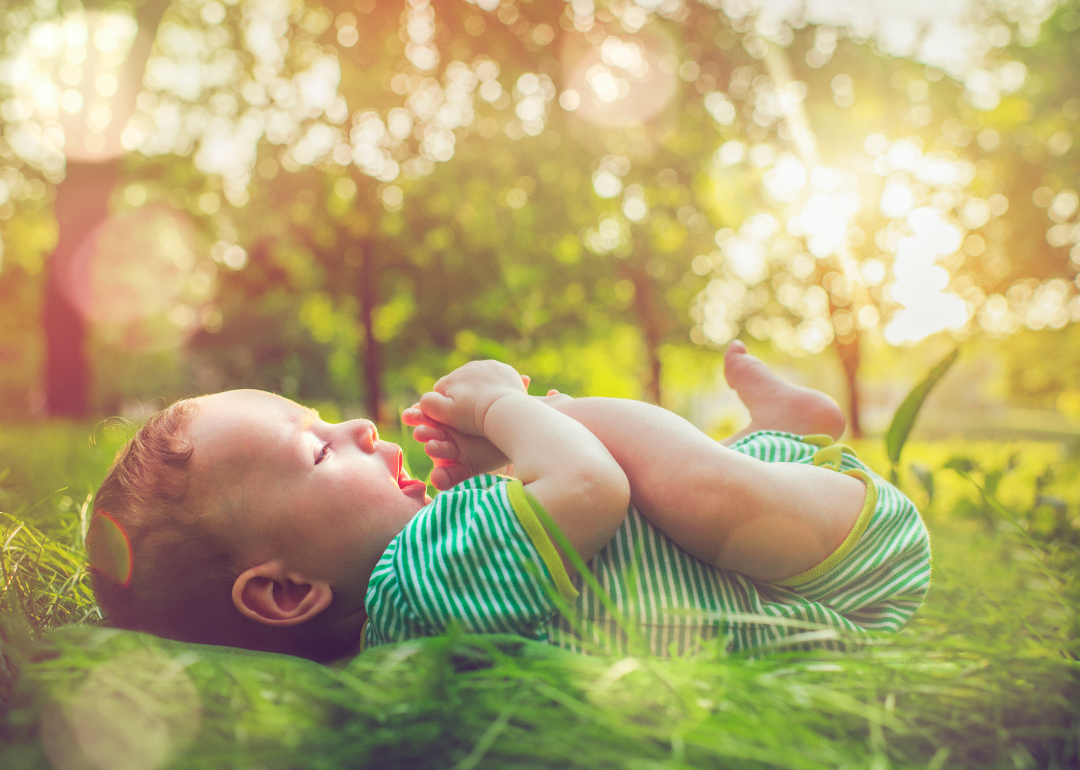 Canva
#50. Rome (male)
– 2021 rank: 785
– 2020 rank: 969
– Change: 184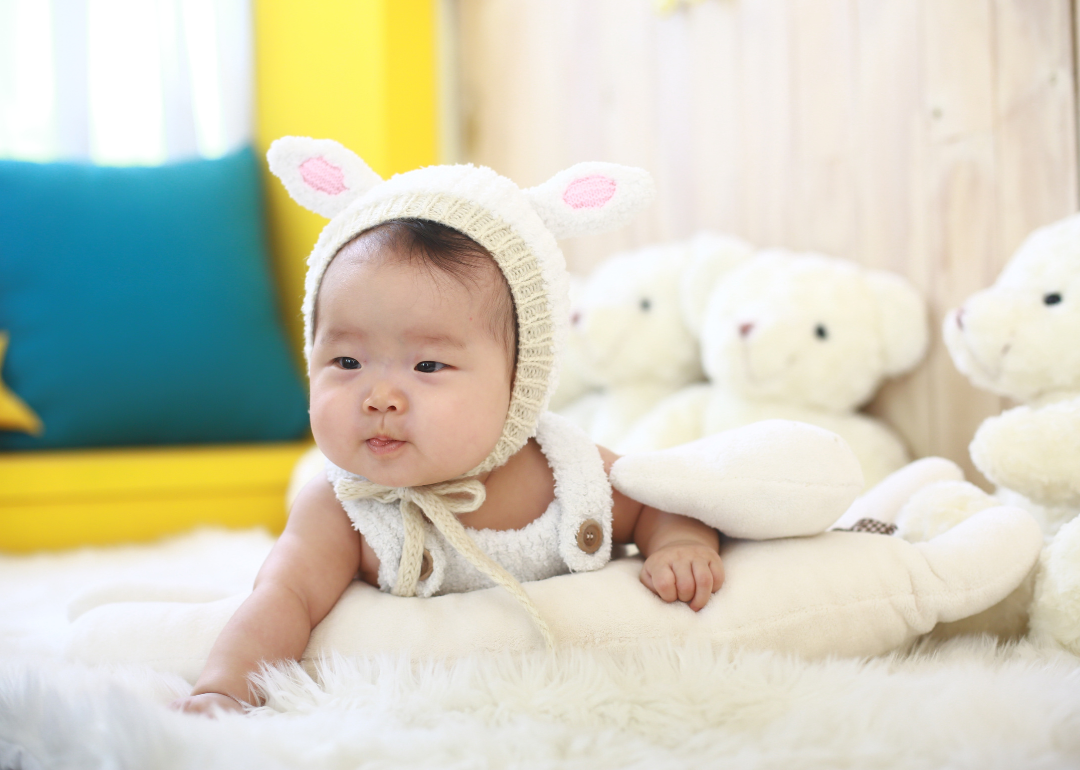 Canva
#49. Noah (female)
– 2021 rank: 692
– 2020 rank: 877
– Change: 185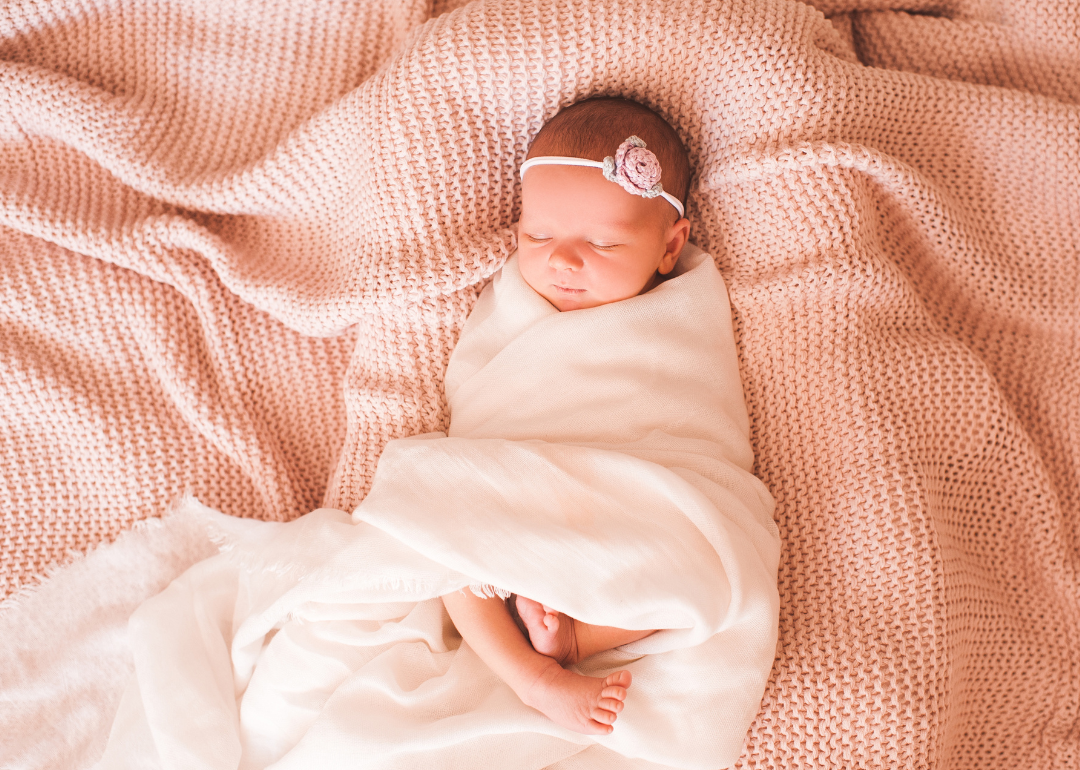 Canva
#48. Jenesis (female)
– 2021 rank: 745
– 2020 rank: 930
– Change: 185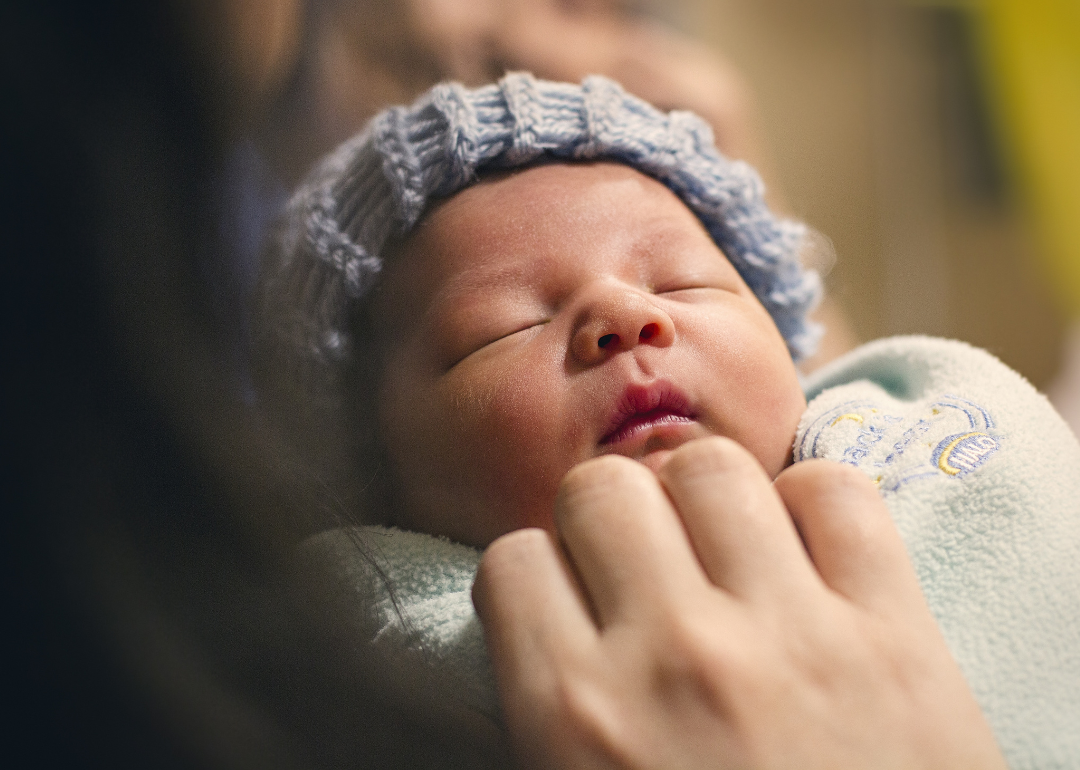 Canva
#47. Zyon (male)
– 2021 rank: 938
– 2020 rank: 1124
– Change: 186
Canva
#46. Marceline (female)
– 2021 rank: 779
– 2020 rank: 969
– Change: 190
You may also like: Popular board games released the year you were born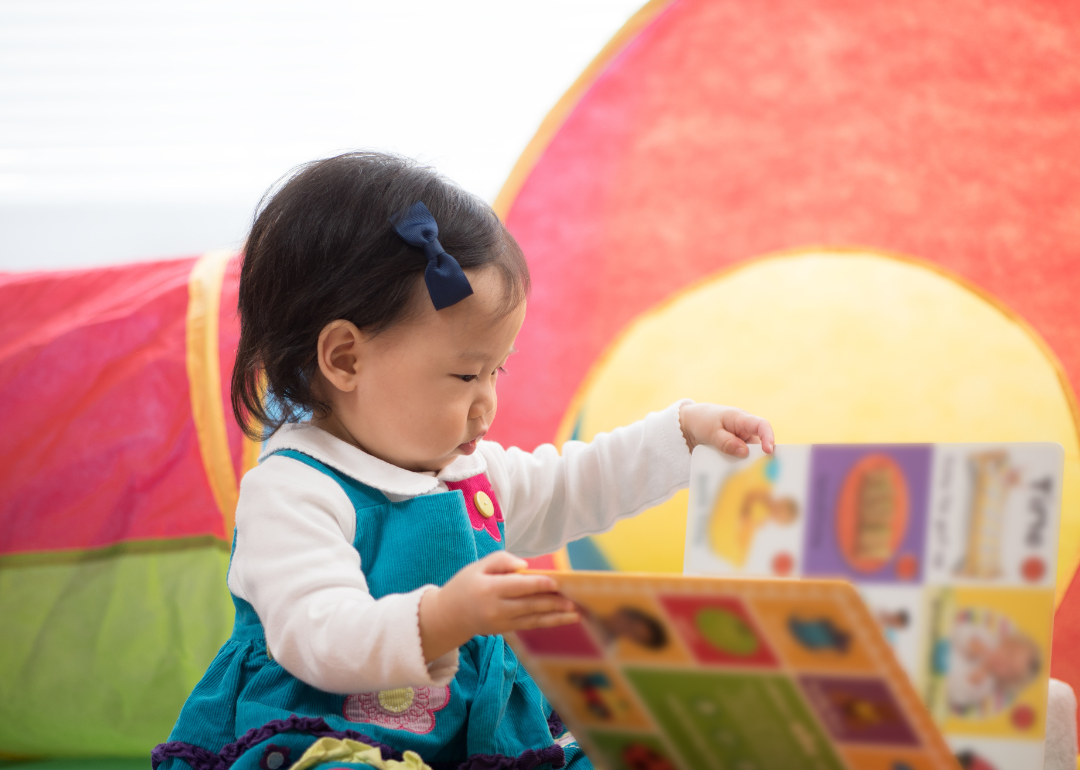 Canva
#45. Soraya (female)
– 2021 rank: 987
– 2020 rank: 1180
– Change: 193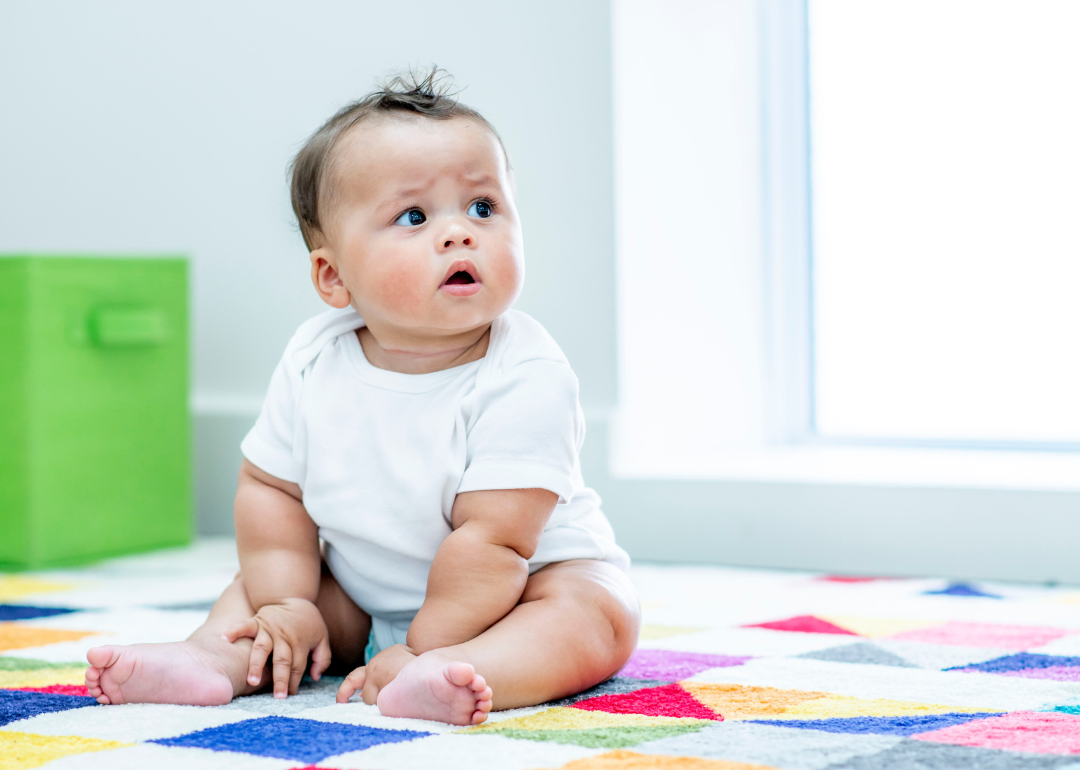 Canva
#44. Azriel (male)
– 2021 rank: 921
– 2020 rank: 1118
– Change: 197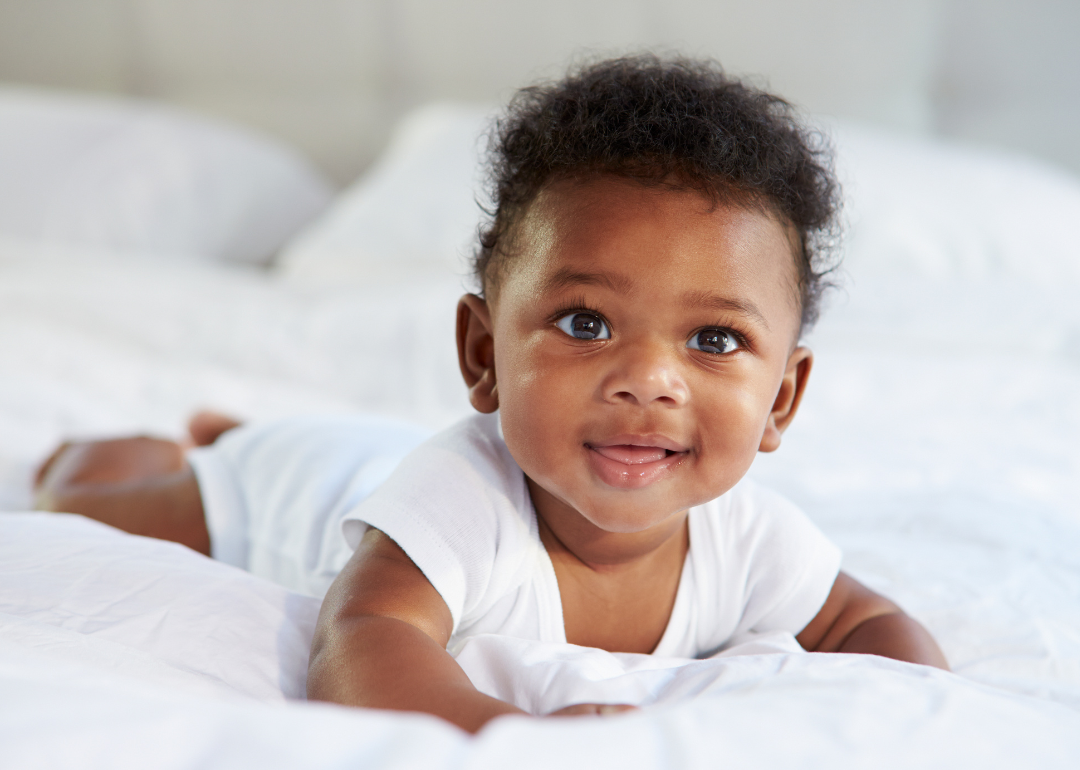 Canva
#43. Koen (male)
– 2021 rank: 993
– 2020 rank: 1191
– Change: 198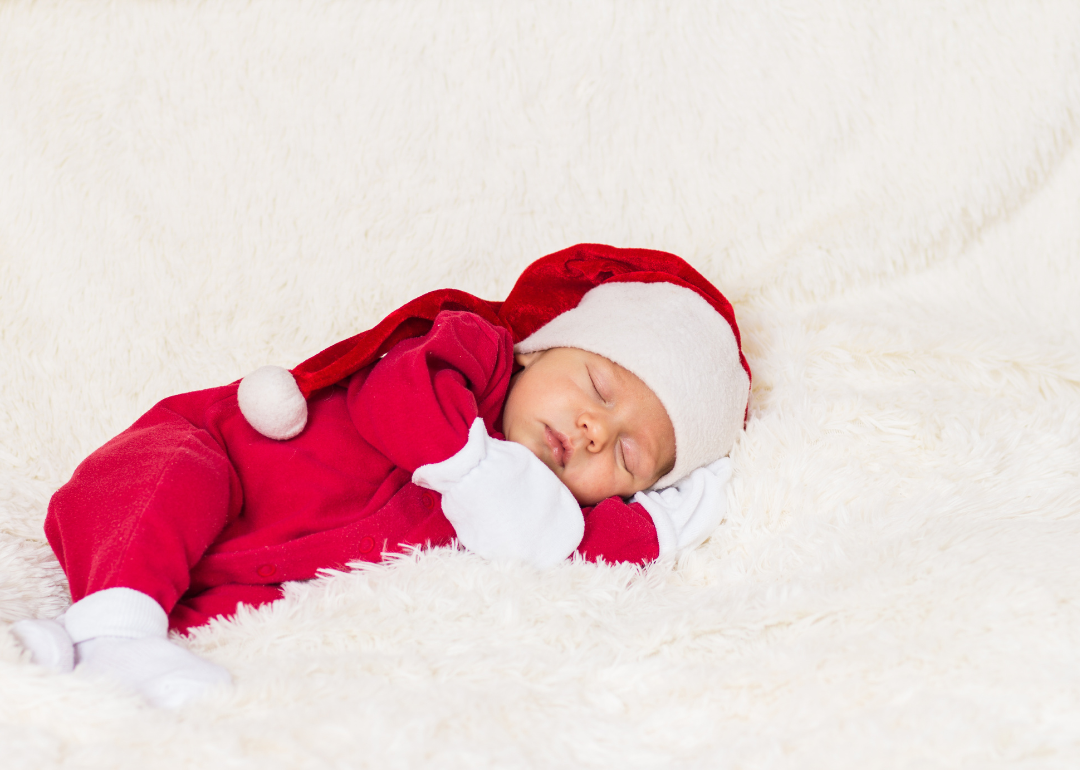 Canva
#42. Palmer (male)
– 2021 rank: 990
– 2020 rank: 1188
– Change: 198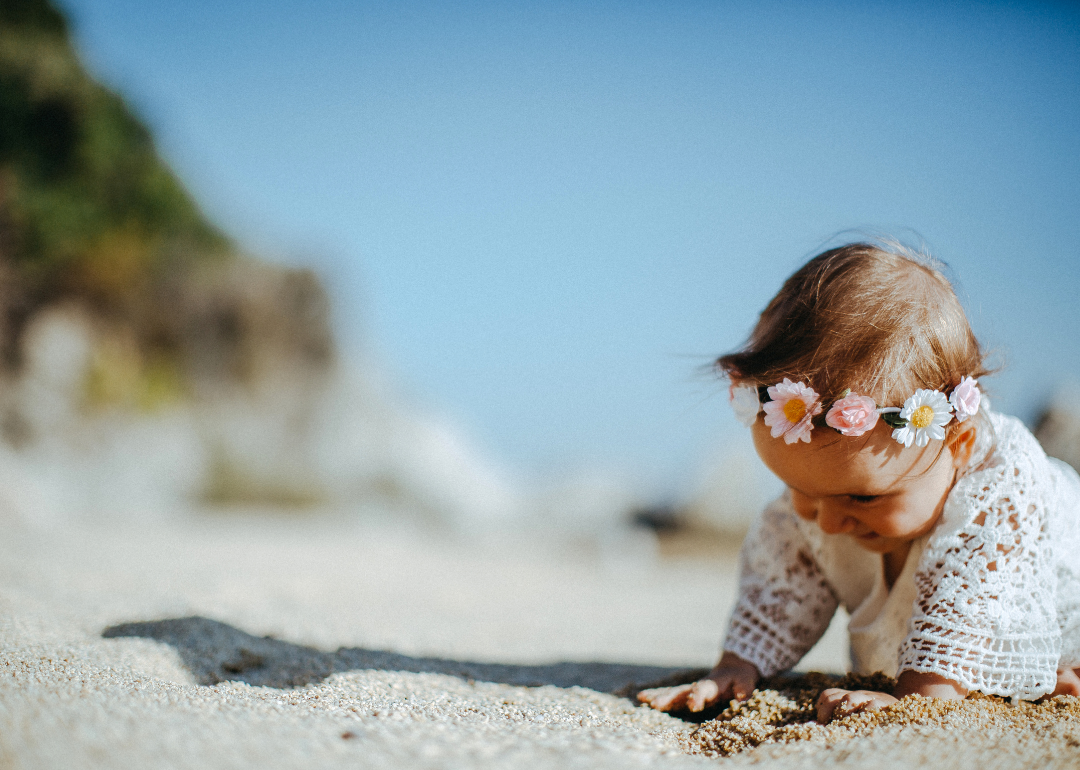 Canva
#41. Soleil (female)
– 2021 rank: 999
– 2020 rank: 1199
– Change: 200
You may also like: Things to consider when adopting a pet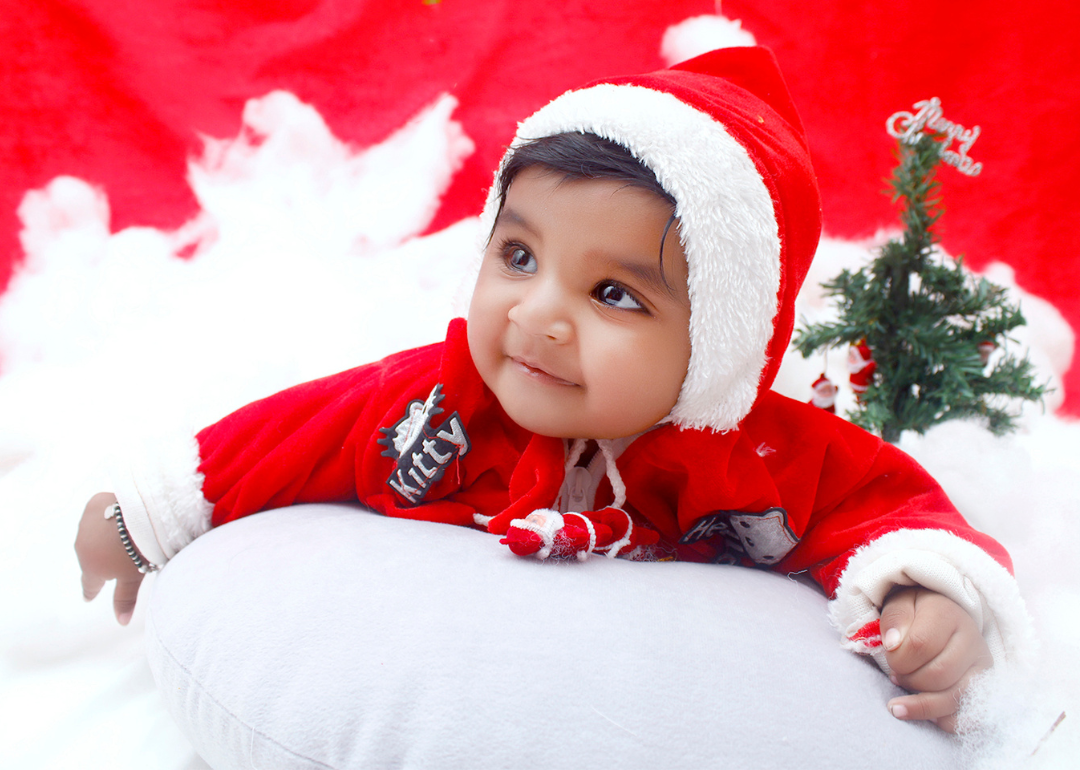 Canva
#40. Halo (female)
– 2021 rank: 738
– 2020 rank: 939
– Change: 201
Canva
#39. Nyra (female)
– 2021 rank: 844
– 2020 rank: 1046
– Change: 202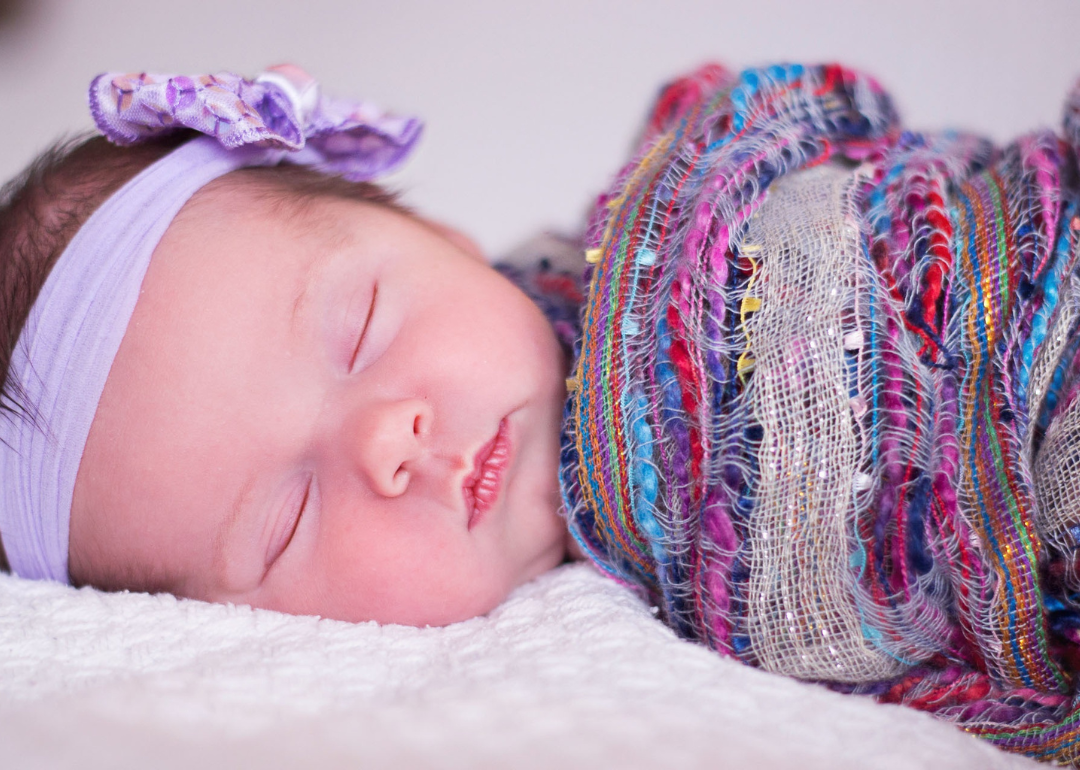 Canva
#38. Clover (female)
– 2021 rank: 866
– 2020 rank: 1069
– Change: 203
Canva
#37. Zyair (male)
– 2021 rank: 765
– 2020 rank: 968
– Change: 203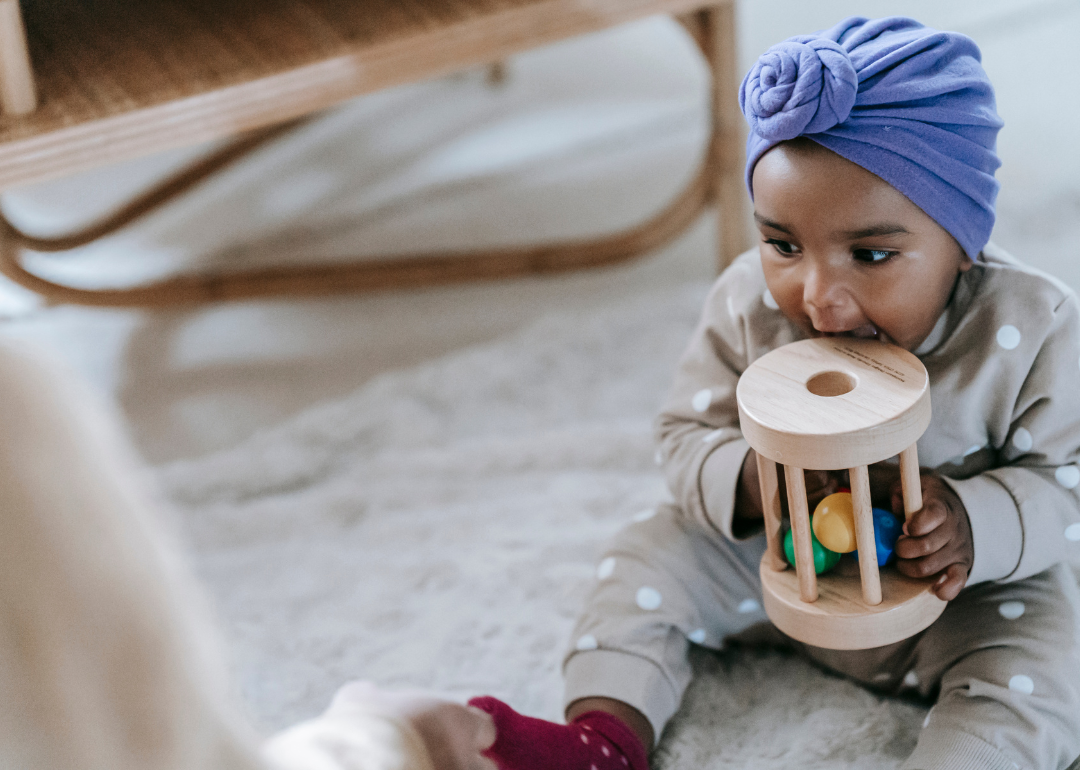 Canva
#36. Della (female)
– 2021 rank: 708
– 2020 rank: 914
– Change: 206
You may also like: 10 essential money-management skills for children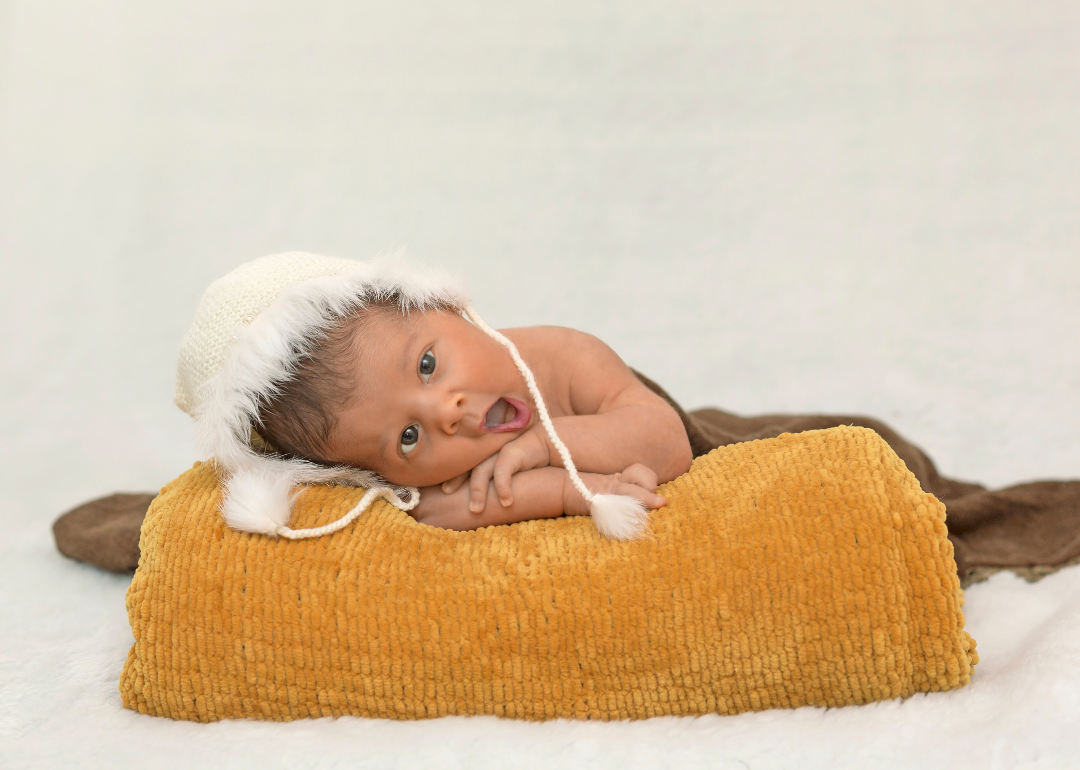 Canva
#35. Onyx (male)
– 2021 rank: 406
– 2020 rank: 613
– Change: 207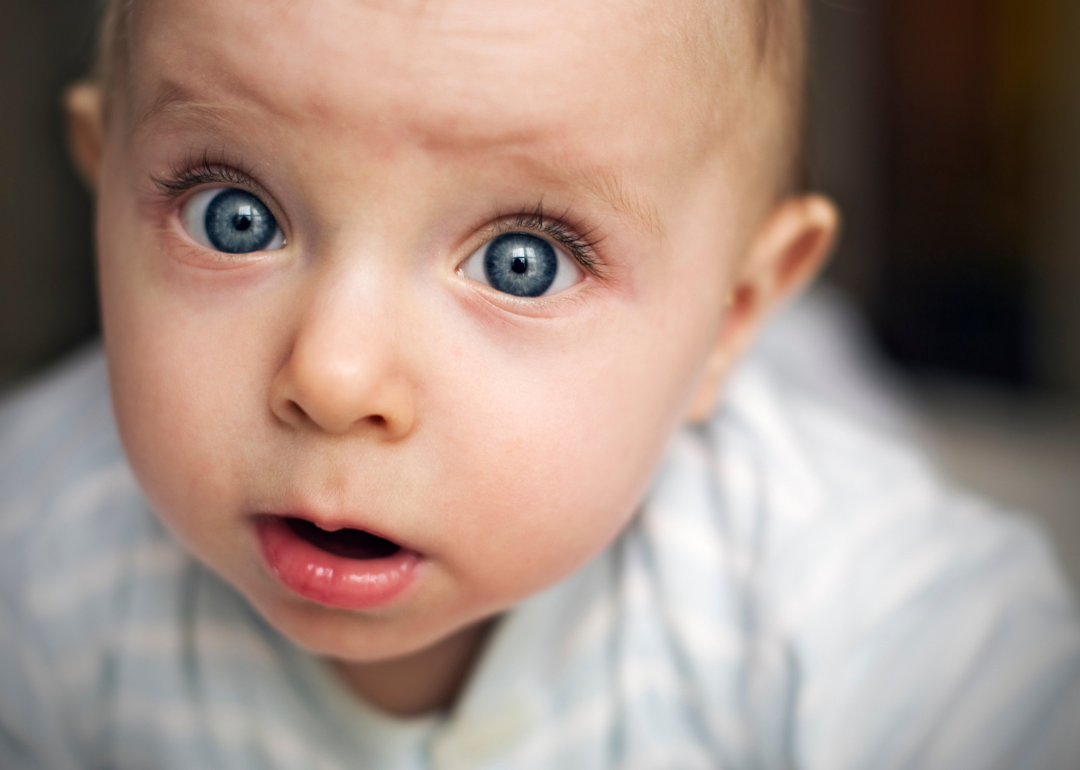 Canva
#33. Bridger (male)
– 2021 rank: 721
– 2020 rank: 929
– Change: 208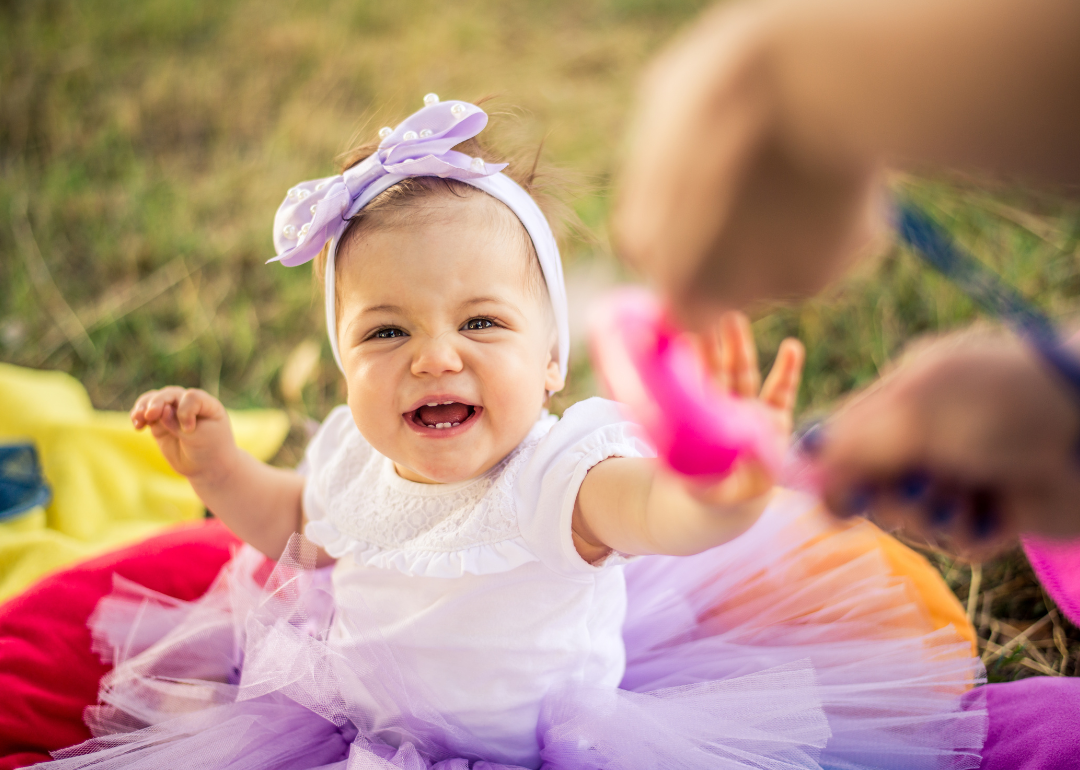 Canva
#34. Navy (female)
– 2021 rank: 452
– 2020 rank: 660
– Change: 208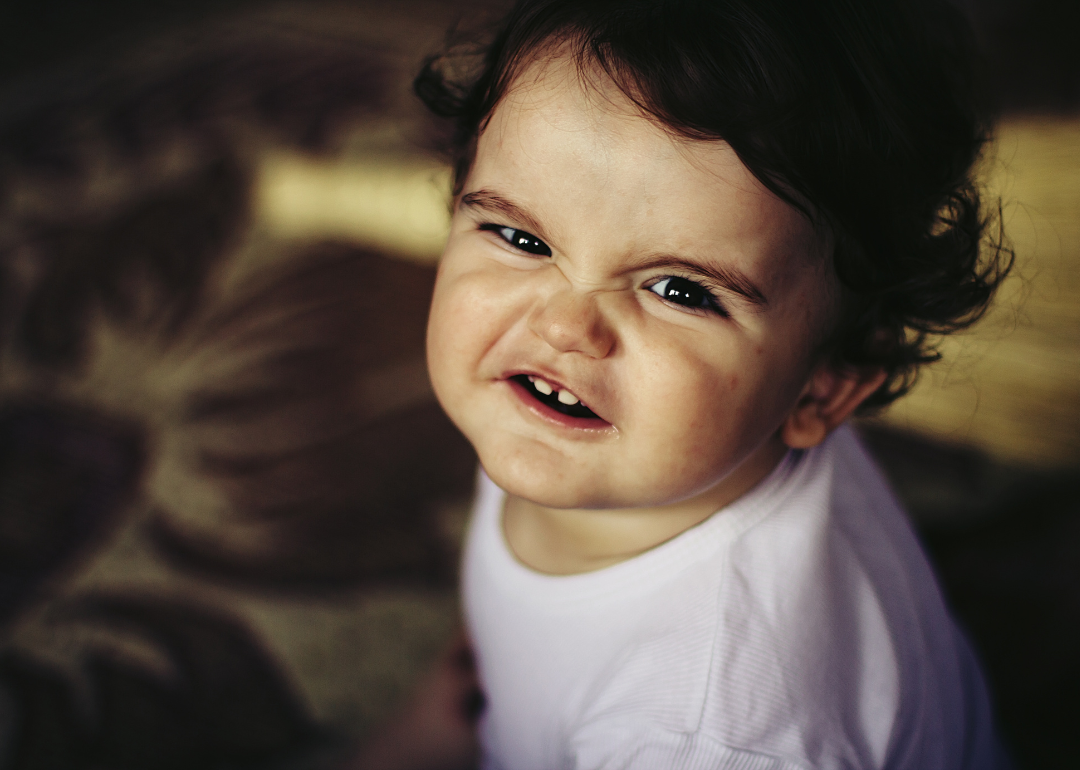 Canva
#32. Cillian (male)
– 2021 rank: 743
– 2020 rank: 958
– Change: 215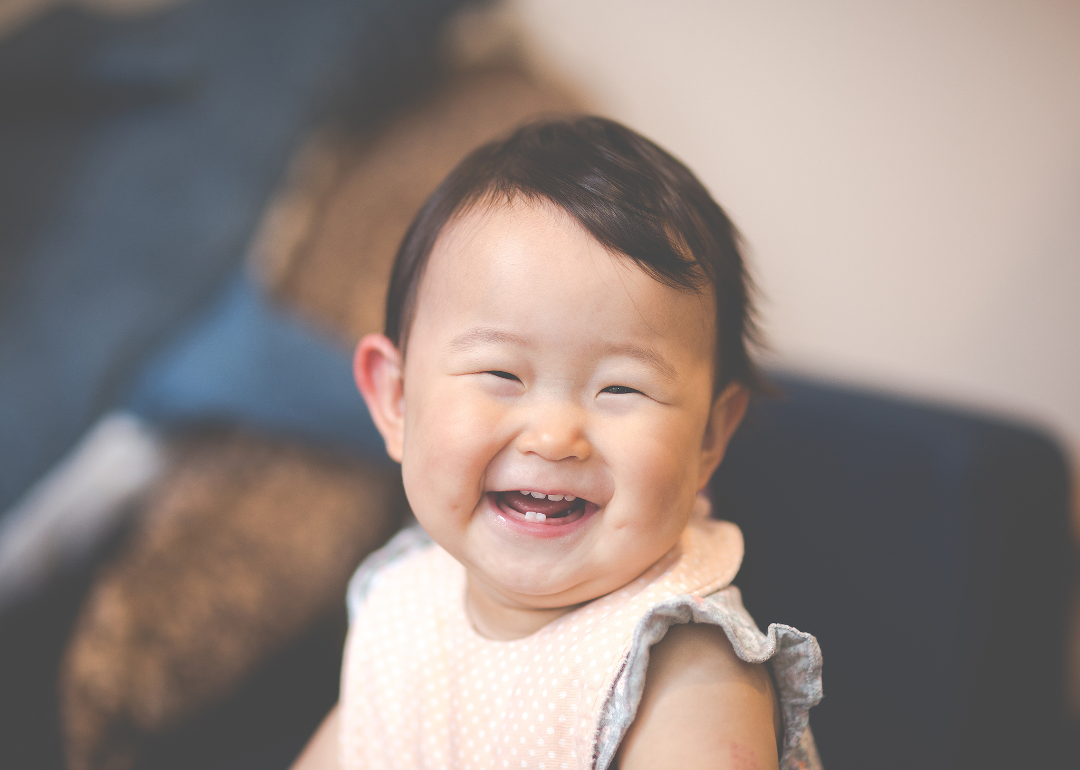 Canva
#31. Zayla (female)
– 2021 rank: 924
– 2020 rank: 1145
– Change: 221
You may also like: What marriage was like the year you were born
Canva
#30. Kylian (male)
– 2021 rank: 779
– 2020 rank: 1001
– Change: 222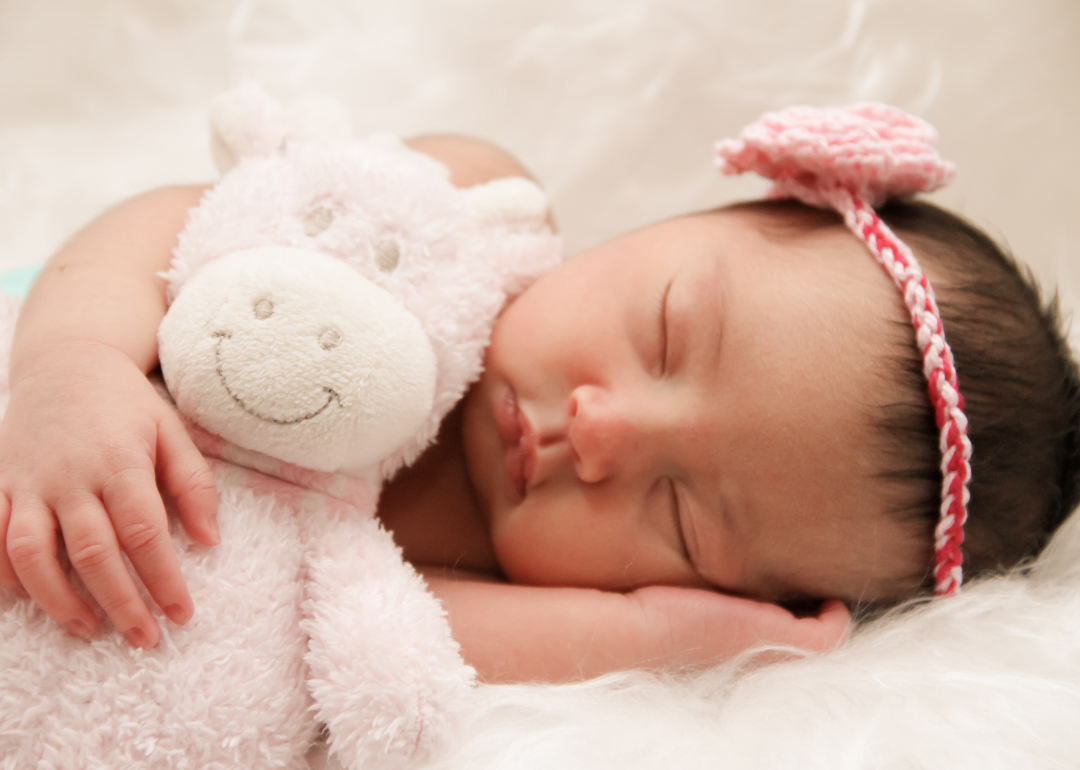 Canva
#29. Jaylani (female)
– 2021 rank: 795
– 2020 rank: 1023
– Change: 228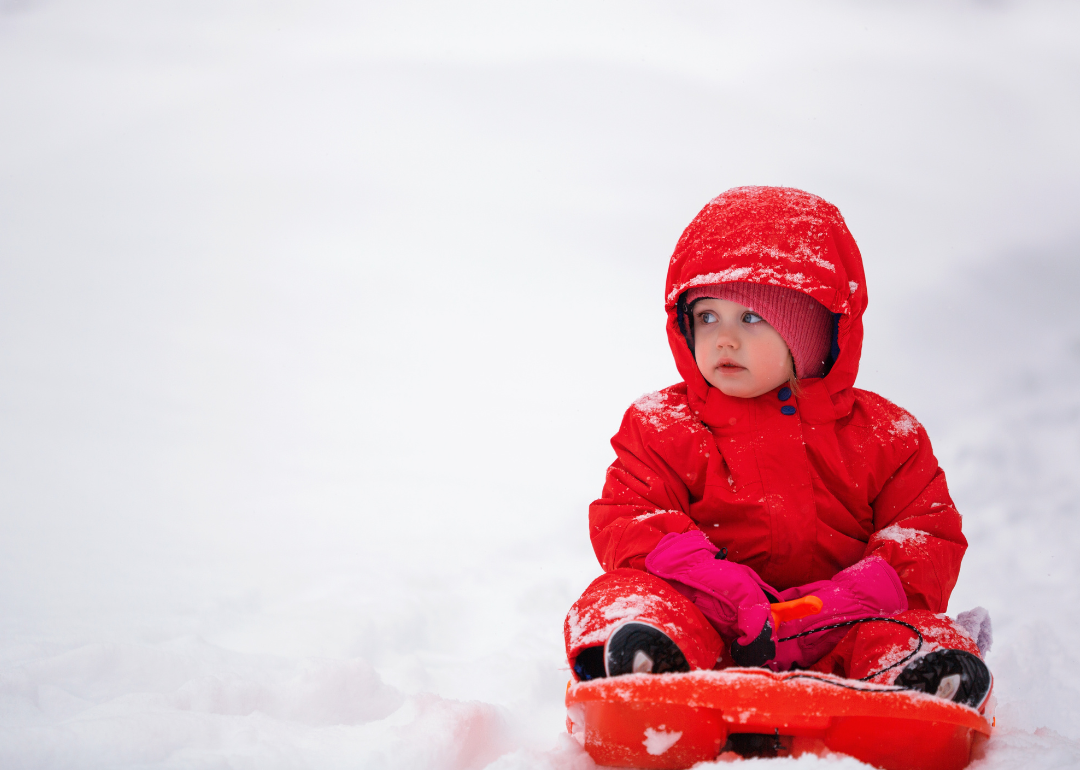 Canva
#28. Taytum (female)
– 2021 rank: 948
– 2020 rank: 1178
– Change: 230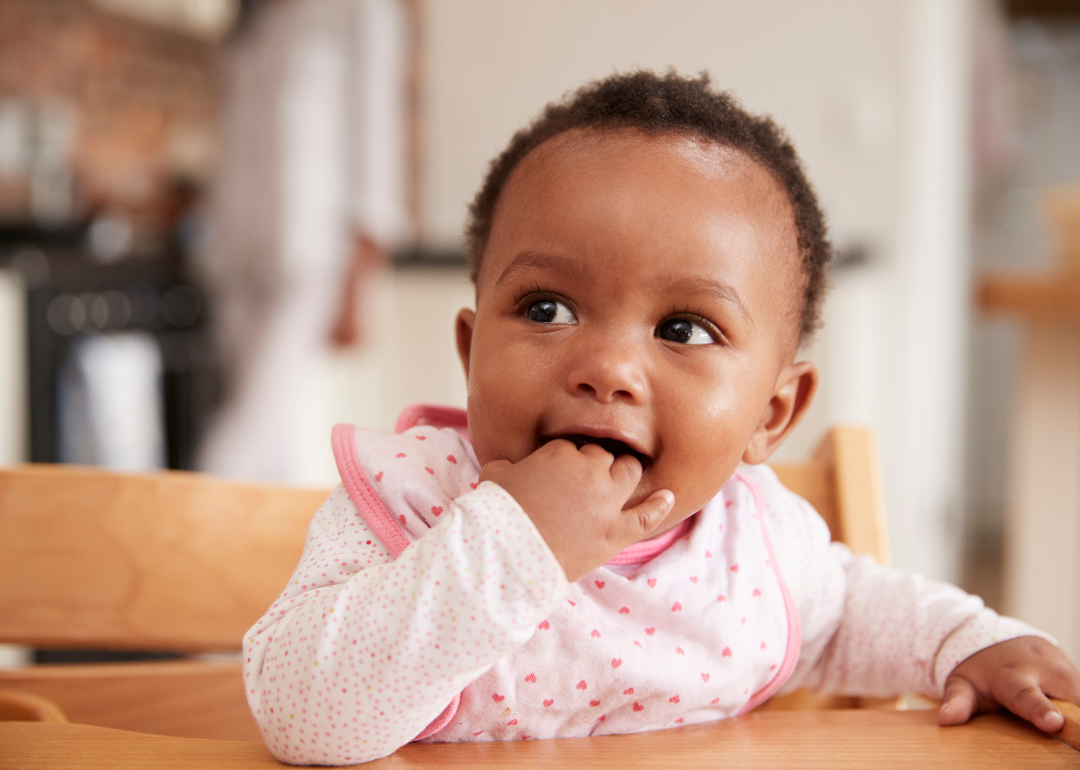 Canva
#27. Elia (female)
– 2021 rank: 878
– 2020 rank: 1108
– Change: 230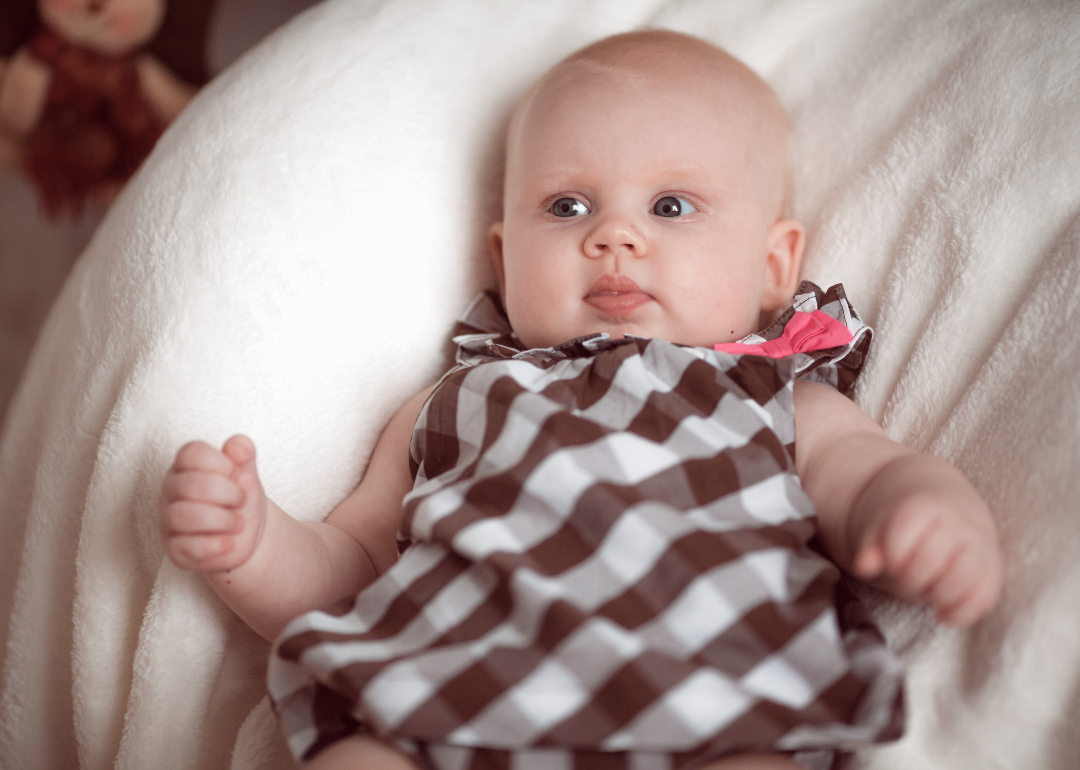 Canva
#26. Mylah (female)
– 2021 rank: 514
– 2020 rank: 747
– Change: 233
You may also like: Best small towns to raise a family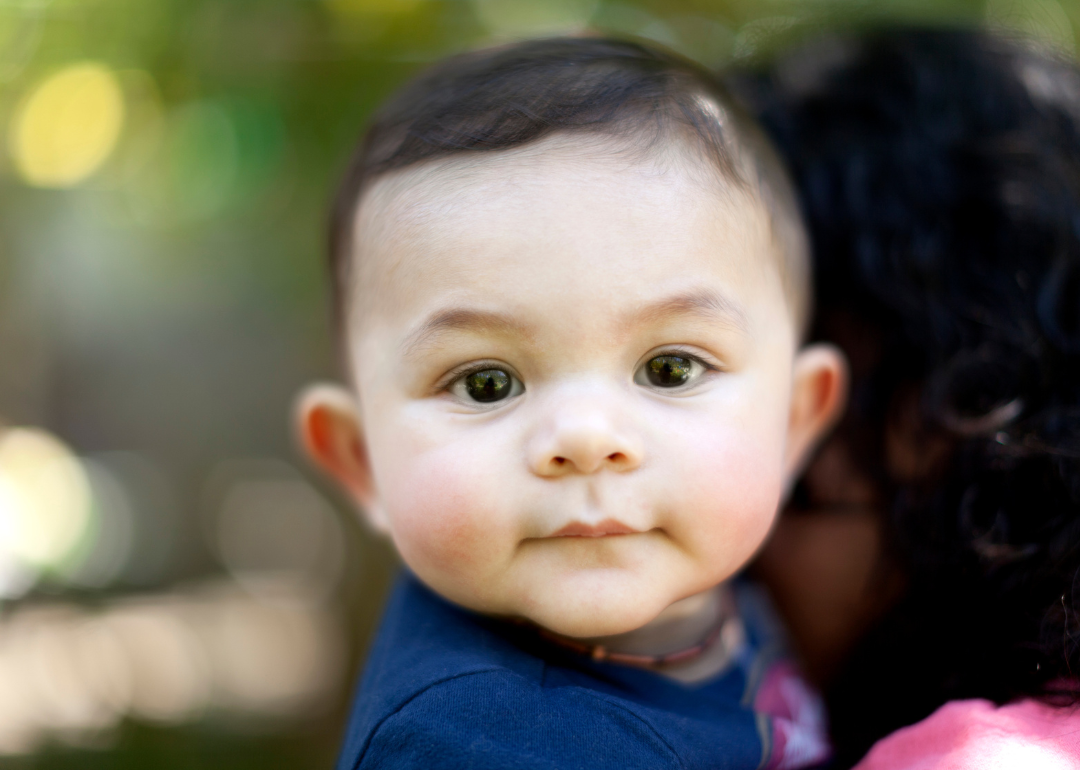 Canva
#25. Elio (male)
– 2021 rank: 842
– 2020 rank: 1082
– Change: 240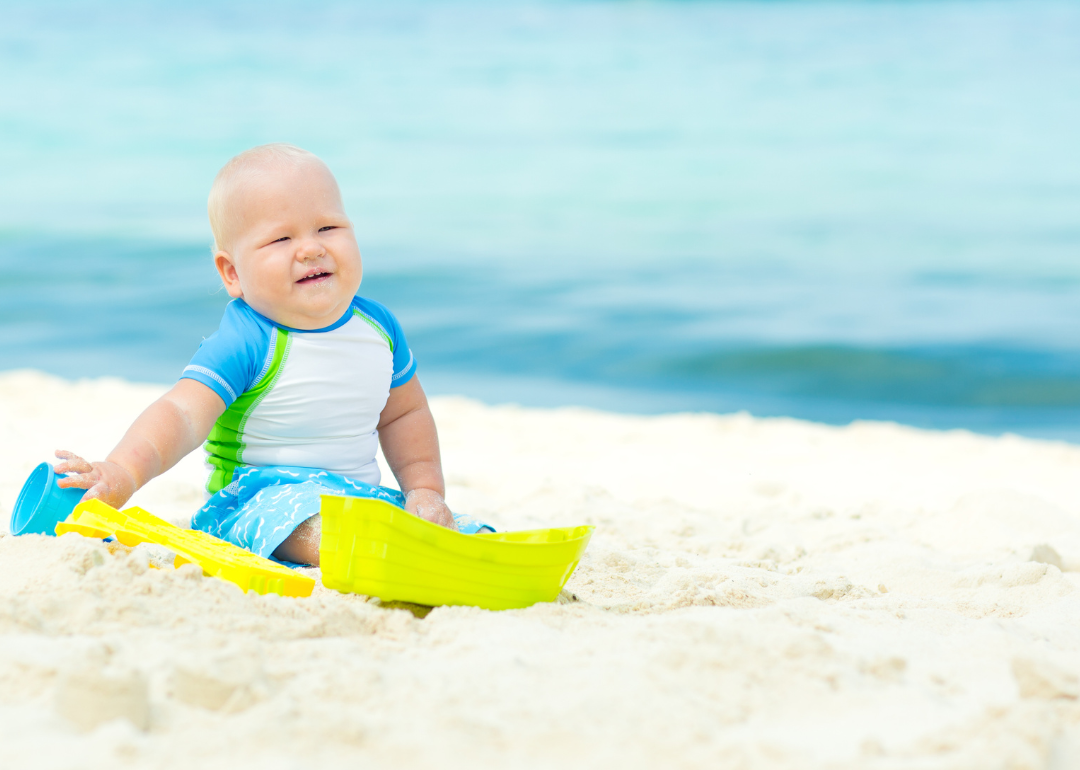 Canva
#24. Wylder (male)
– 2021 rank: 976
– 2020 rank: 1219
– Change: 243
Canva
#23. Freyja (female)
– 2021 rank: 709
– 2020 rank: 952
– Change: 243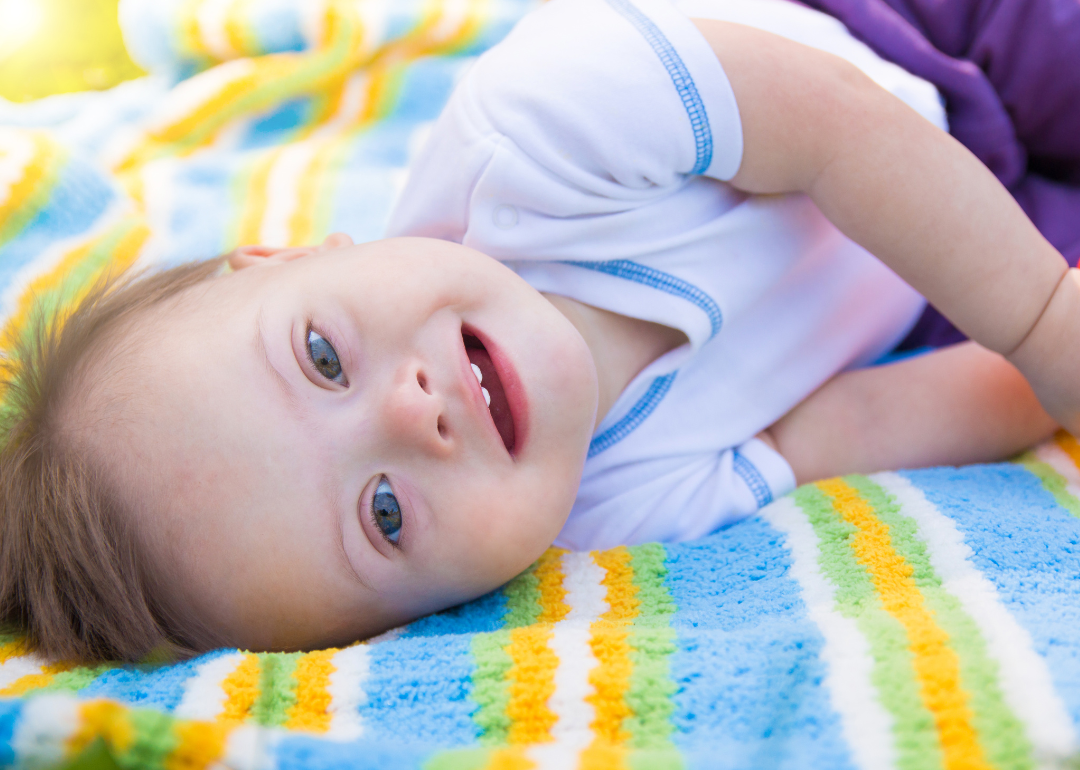 Canva
#22. Gian (male)
– 2021 rank: 960
– 2020 rank: 1208
– Change: 248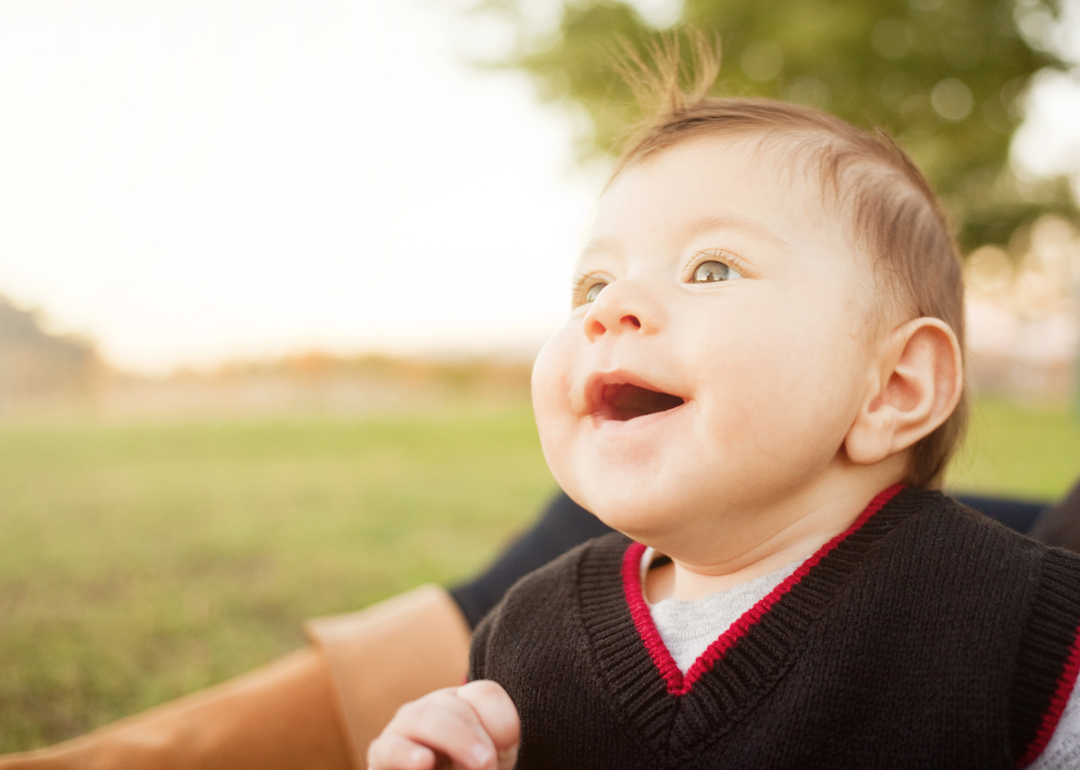 Canva
#21. Banks (male)
– 2021 rank: 503
– 2020 rank: 753
– Change: 250
You may also like: Most popular dog breeds that are good for kids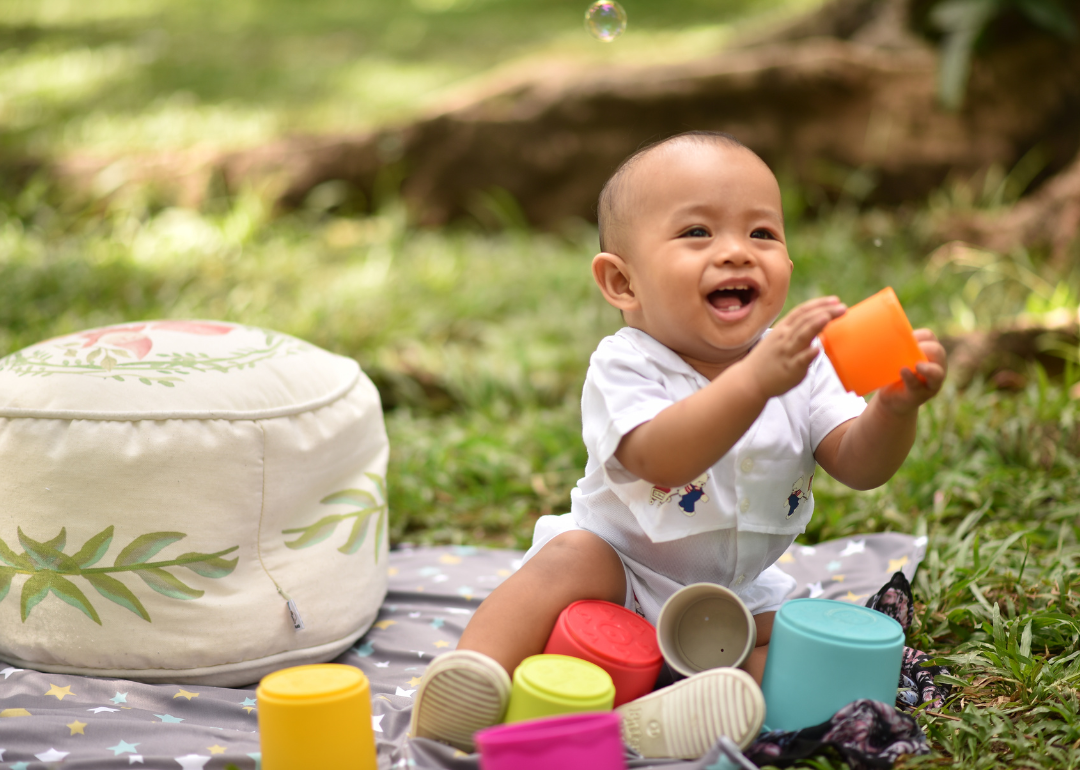 Canva
#20. Jiraiya (male)
– 2021 rank: 828
– 2020 rank: 1079
– Change: 251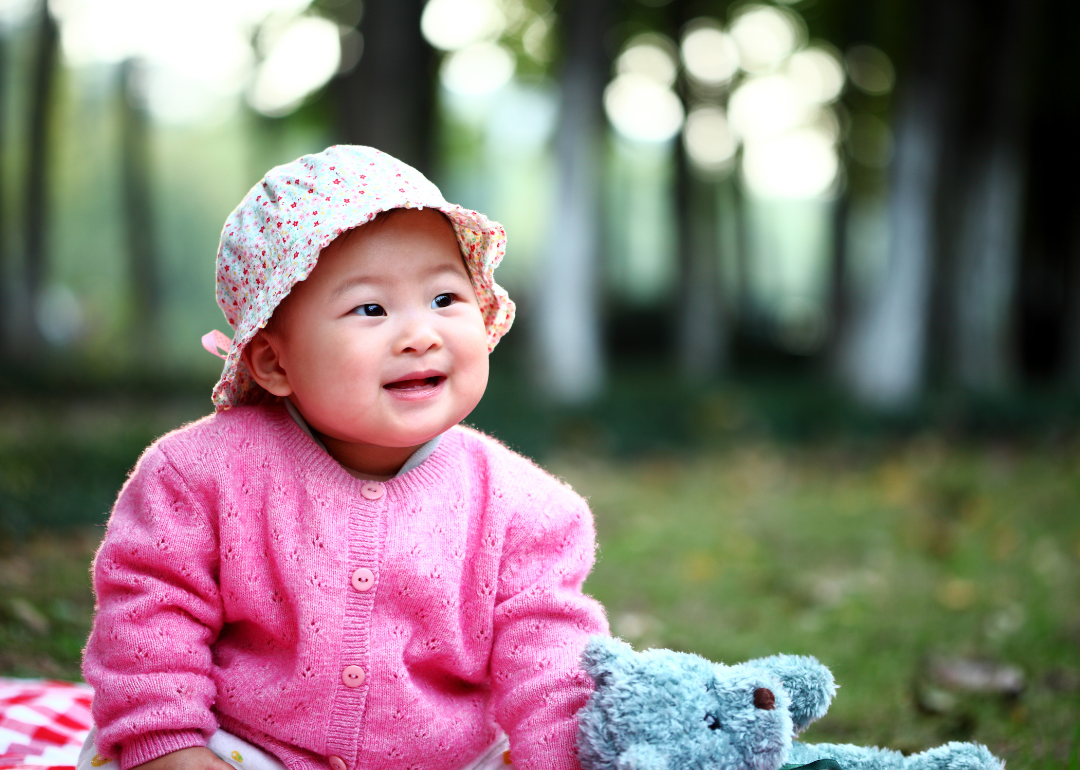 Canva
#19. Oakleigh (female)
– 2021 rank: 609
– 2020 rank: 861
– Change: 252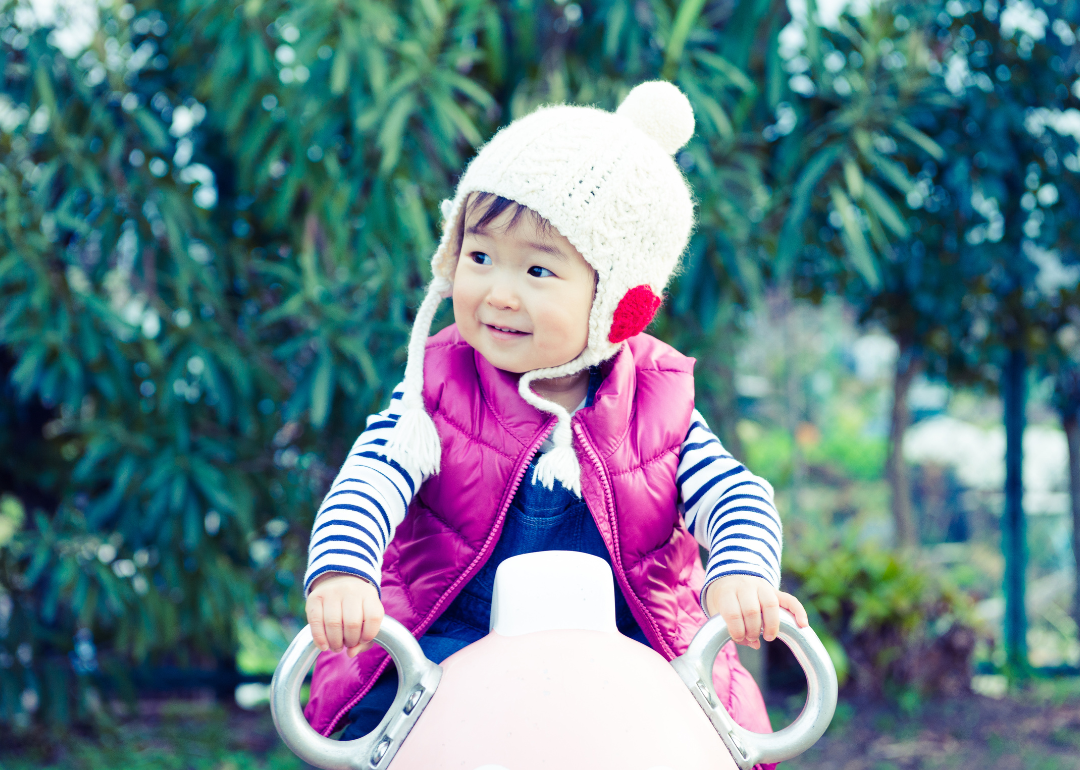 Canva
#18. Ocean (female)
– 2021 rank: 877
– 2020 rank: 1130
– Change: 253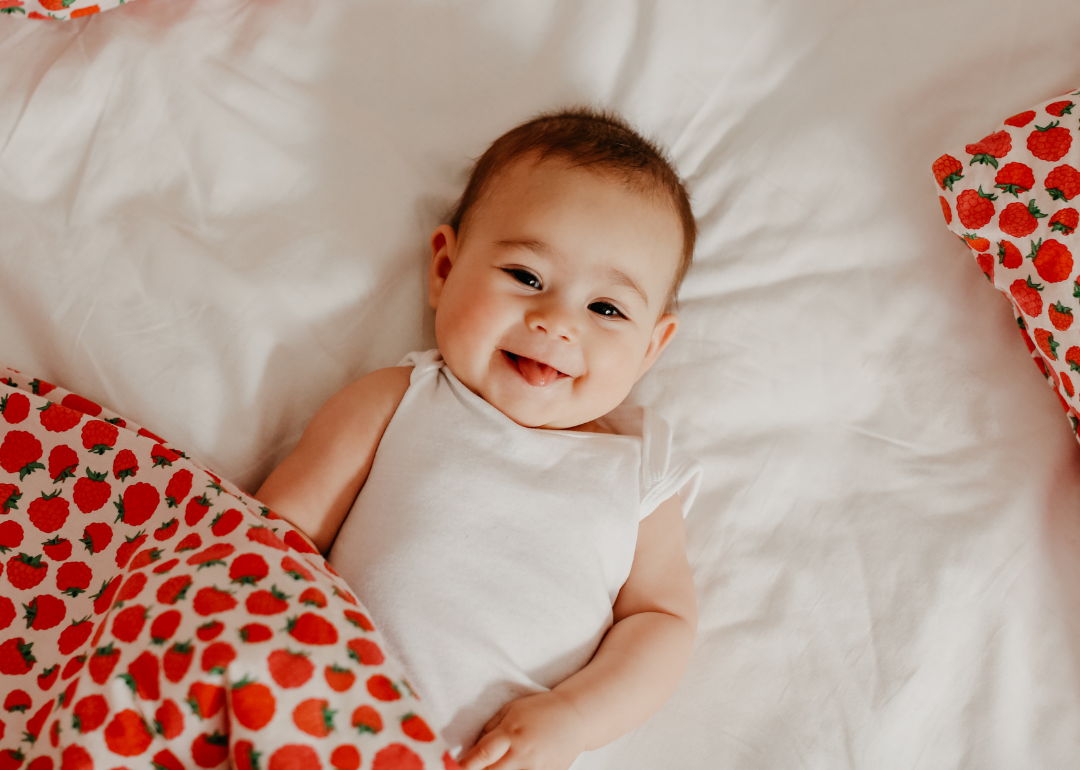 Canva
#17. Arleth (female)
– 2021 rank: 957
– 2020 rank: 1216
– Change: 259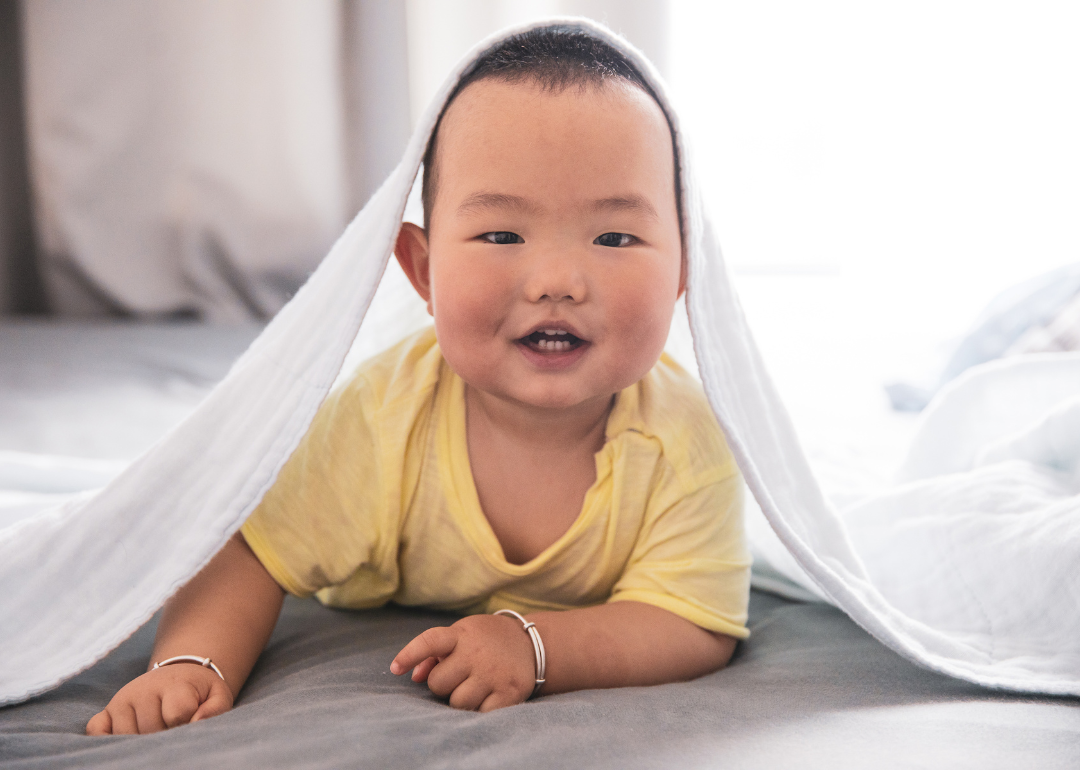 Canva
#14. Camilo (male)
– 2021 rank: 610
– 2020 rank: 873
– Change: 263
You may also like: Autism spectrum disorder prevalence in children is climbing—here's what to know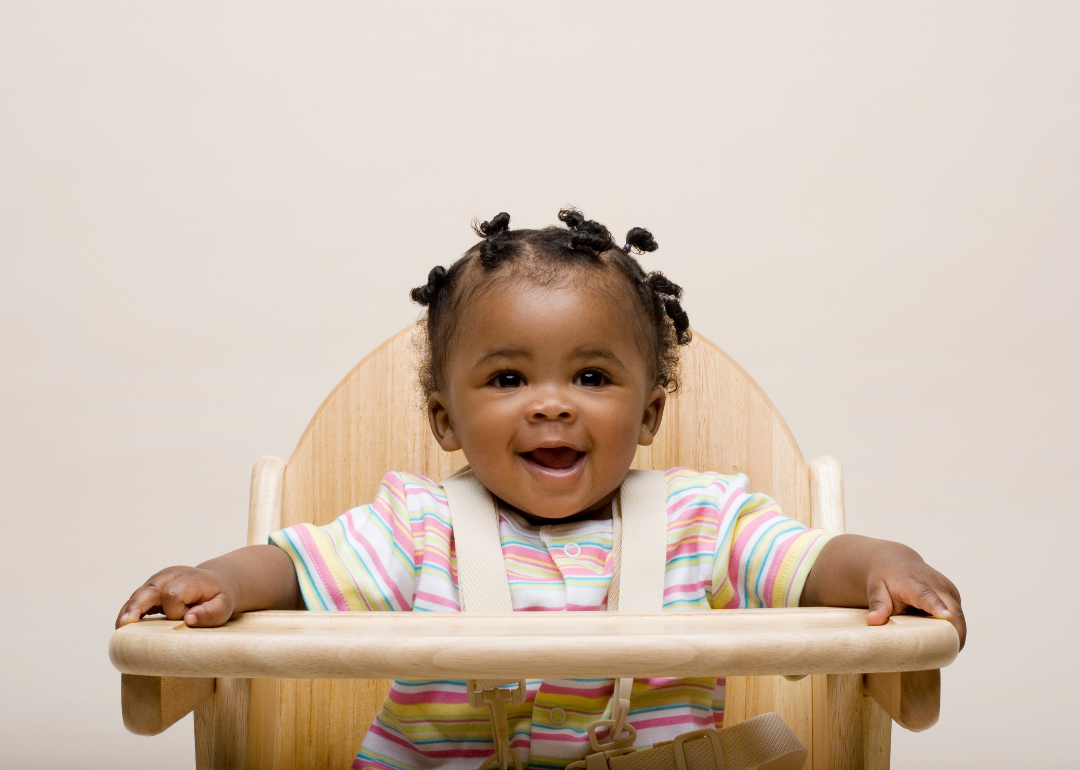 Canva
#13. Flora (female)
– 2021 rank: 647
– 2020 rank: 925
– Change: 278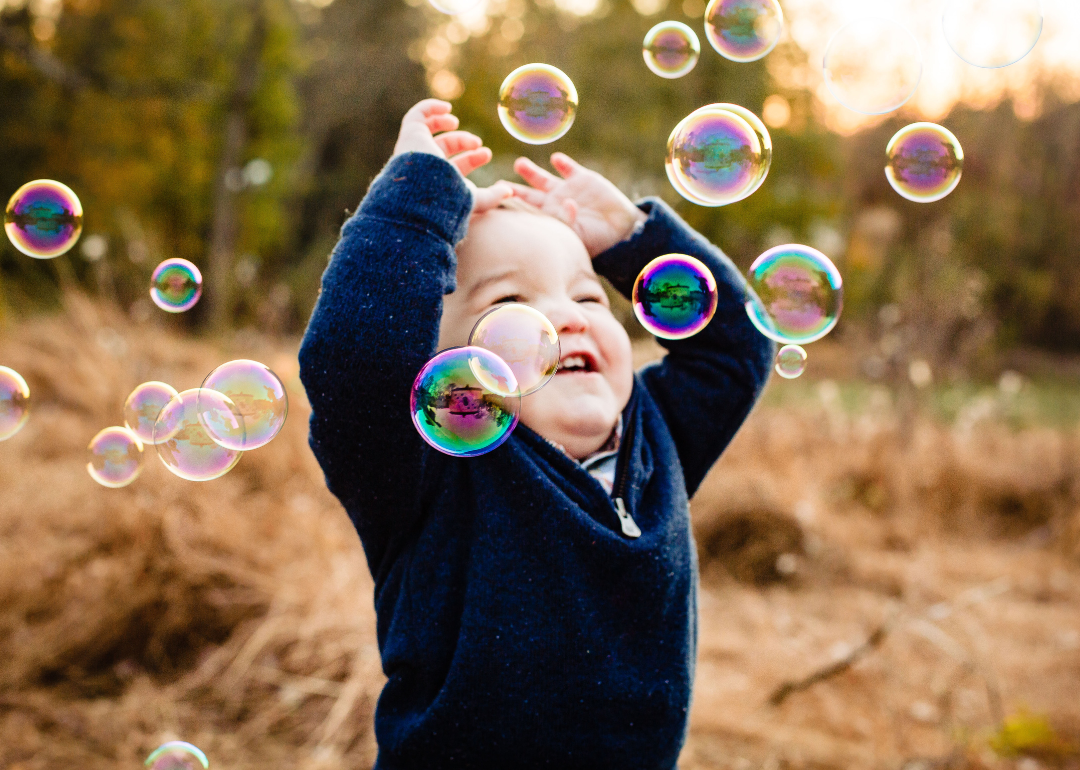 Canva
#12. Evander (male)
– 2021 rank: 767
– 2020 rank: 1046
– Change: 279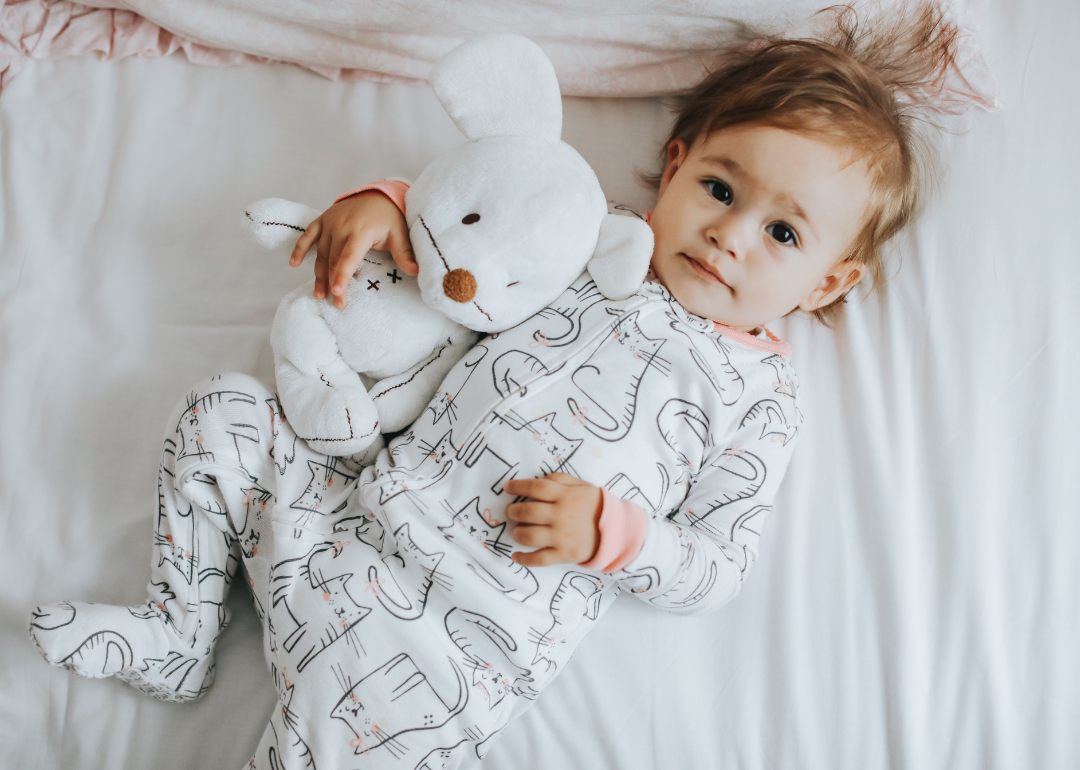 Canva
#11. Emberlynn (female)
– 2021 rank: 961
– 2020 rank: 1245
– Change: 284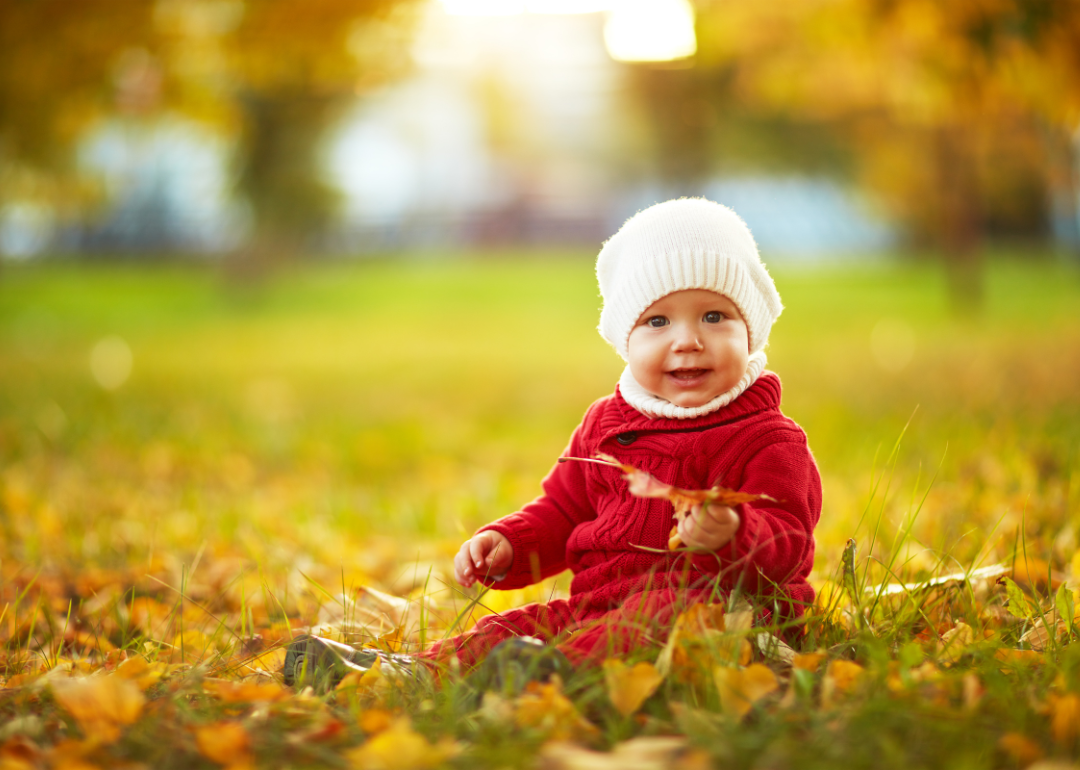 Canva
#10. Vida (female)
– 2021 rank: 992
– 2020 rank: 1277
– Change: 285
Canva
#9. Khai (male)
– 2021 rank: 988
– 2020 rank: 1275
– Change: 287
You may also like: States with the most single-parent households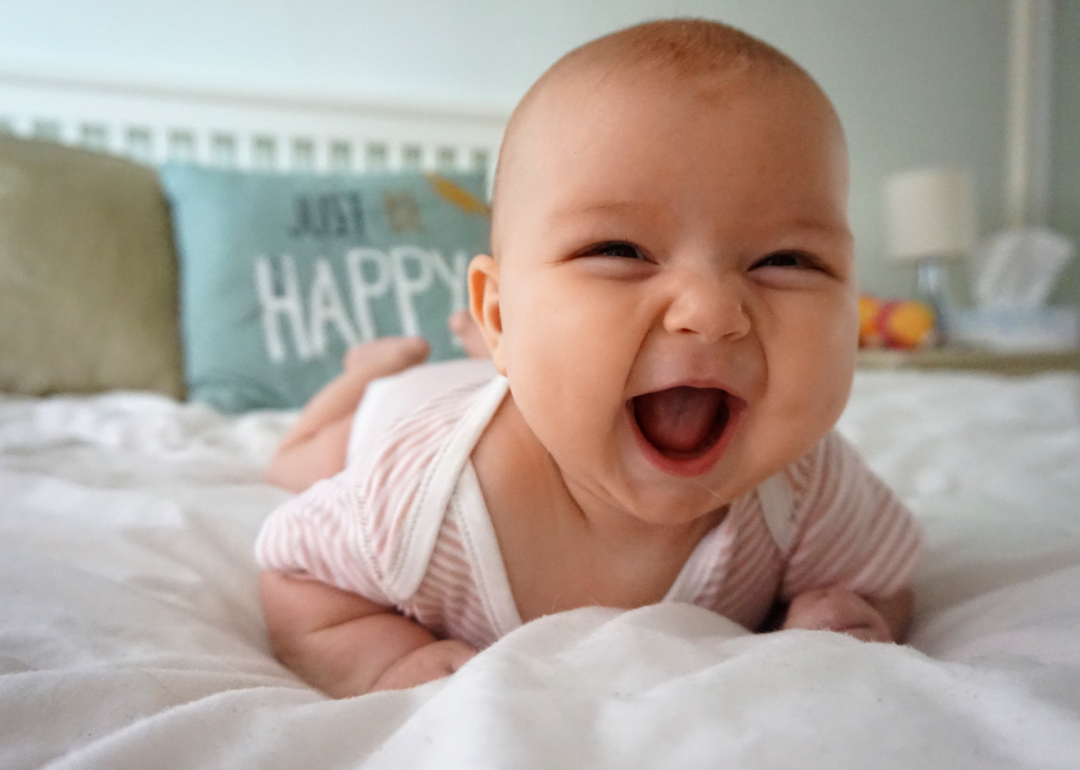 Canva
#8. Loyal (male)
– 2021 rank: 753
– 2020 rank: 1053
– Change: 300
Canva
#7. Angelique (female)
– 2021 rank: 876
– 2020 rank: 1182
– Change: 306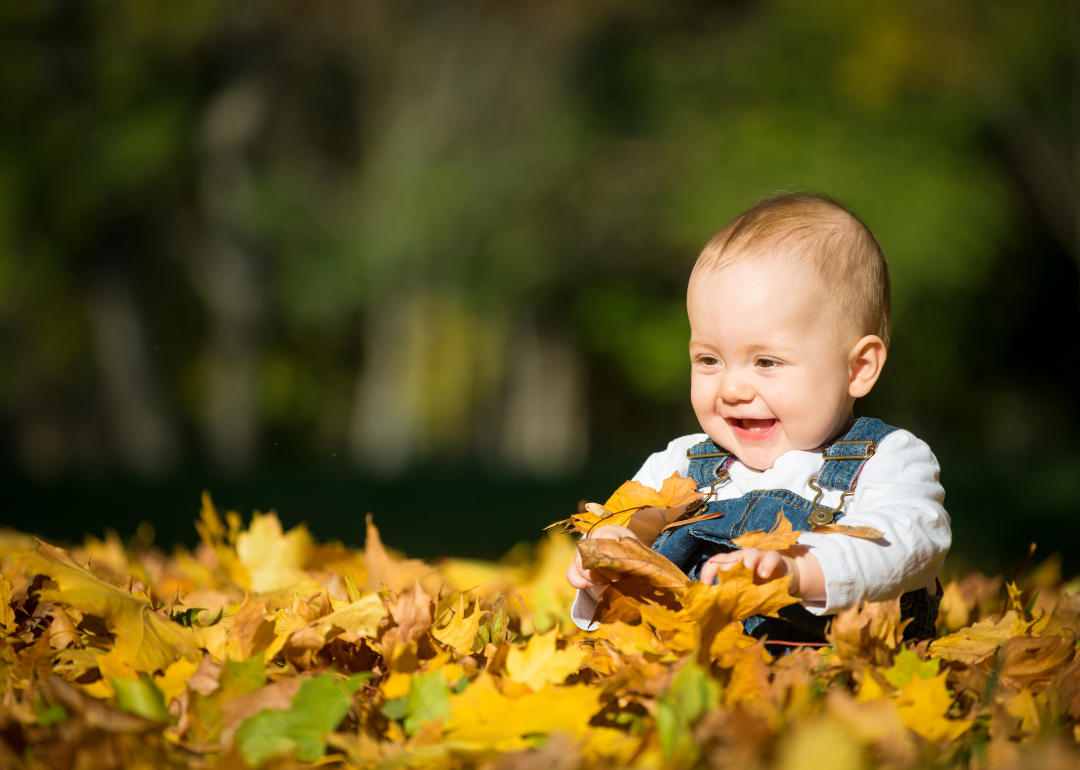 Canva
#6. Ozzy (male)
– 2021 rank: 712
– 2020 rank: 1048
– Change: 336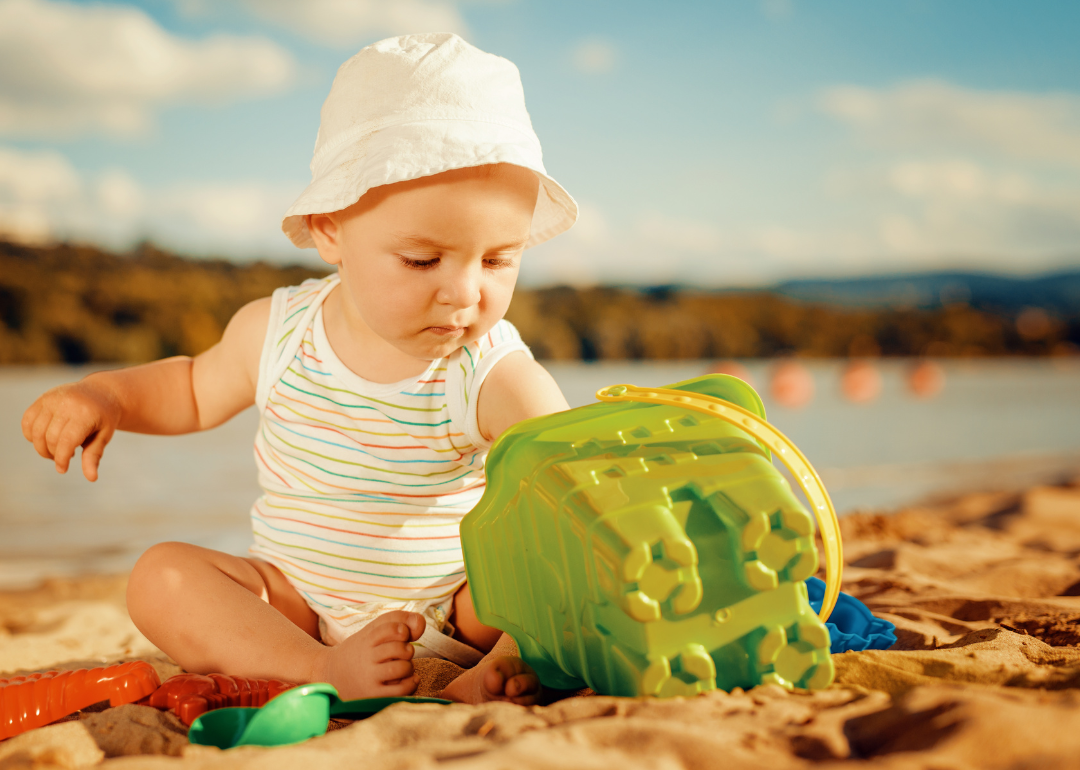 Canva
#5. Colter (male)
– 2021 rank: 627
– 2020 rank: 971
– Change: 344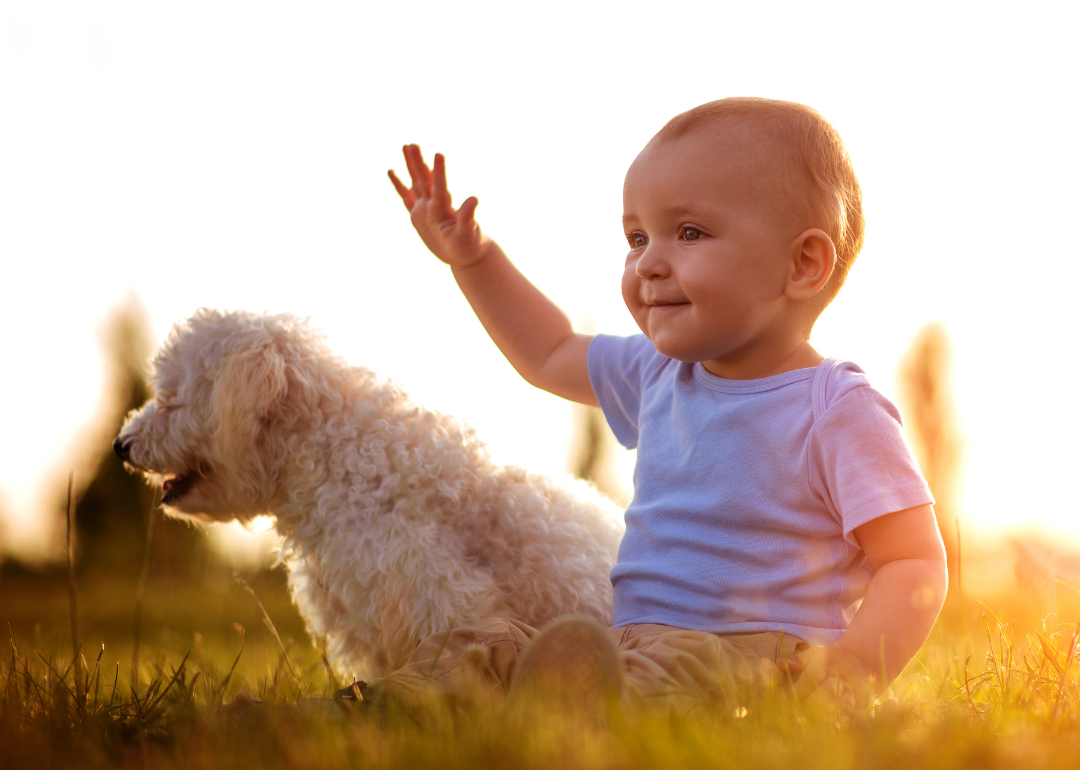 Canva
#4. Wrenley (female)
– 2021 rank: 498
– 2020 rank: 895
– Change: 397
You may also like: '90s toys every kid wanted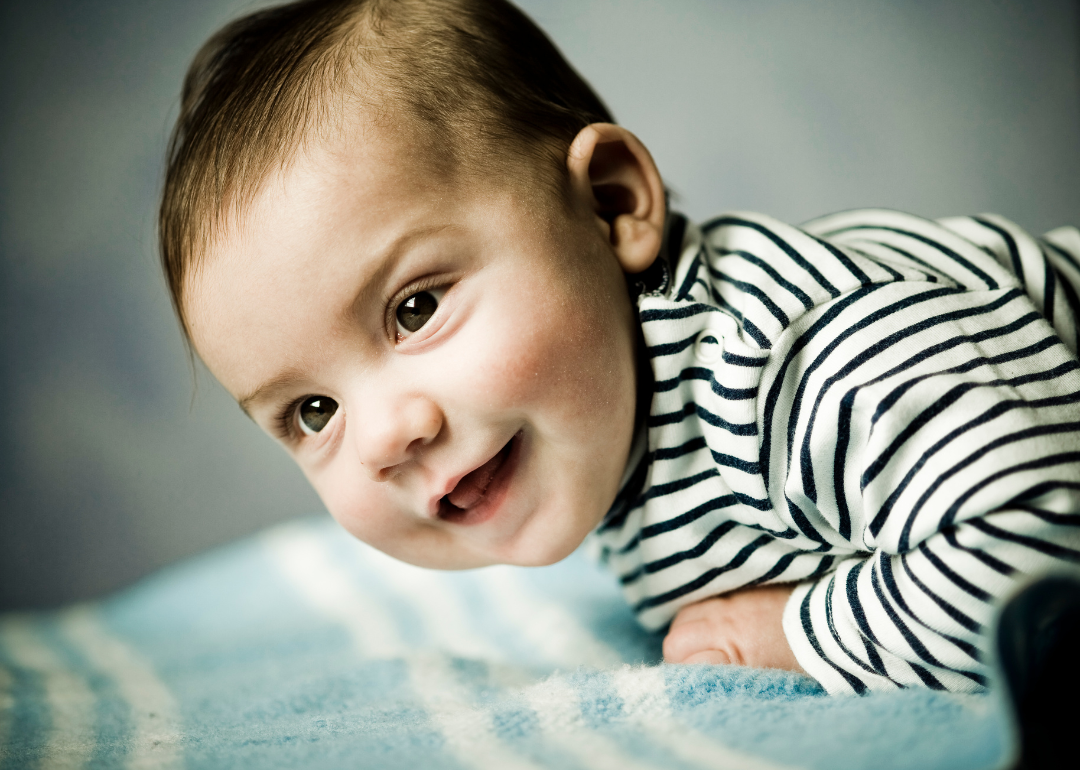 Canva
#3. Raya (female)
– 2021 rank: 494
– 2020 rank: 935
– Change: 441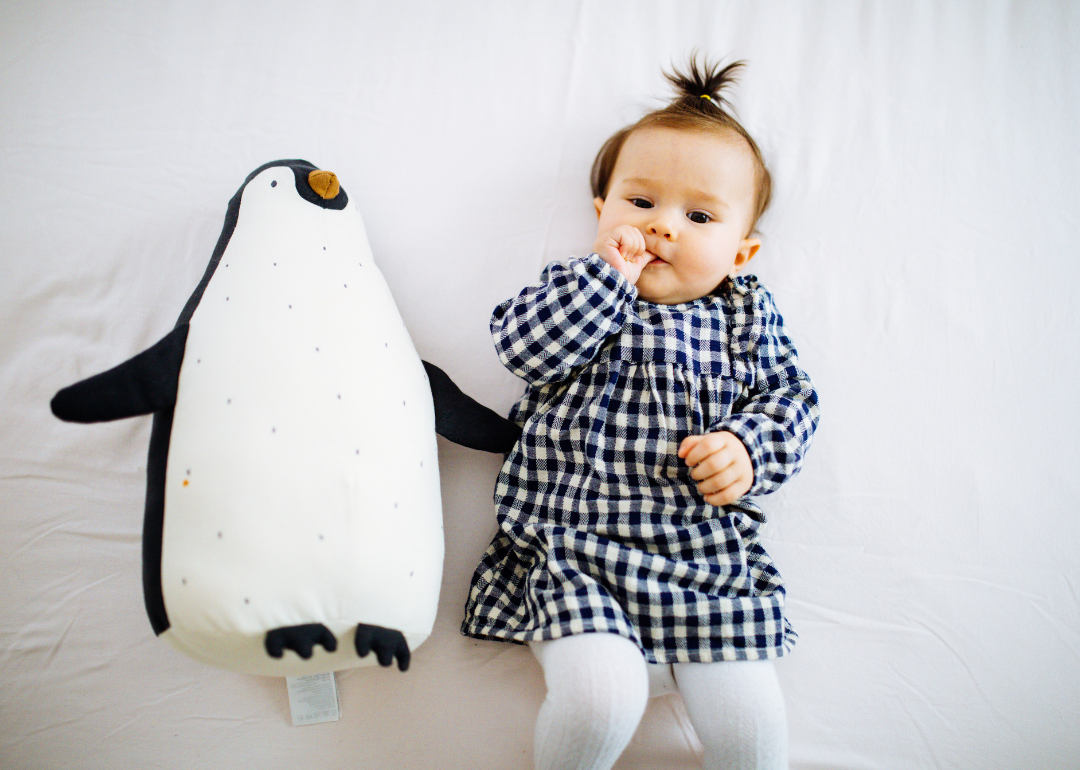 Canva
#2. Eliam (male)
– 2021 rank: 736
– 2020 rank: 1178
– Change: 442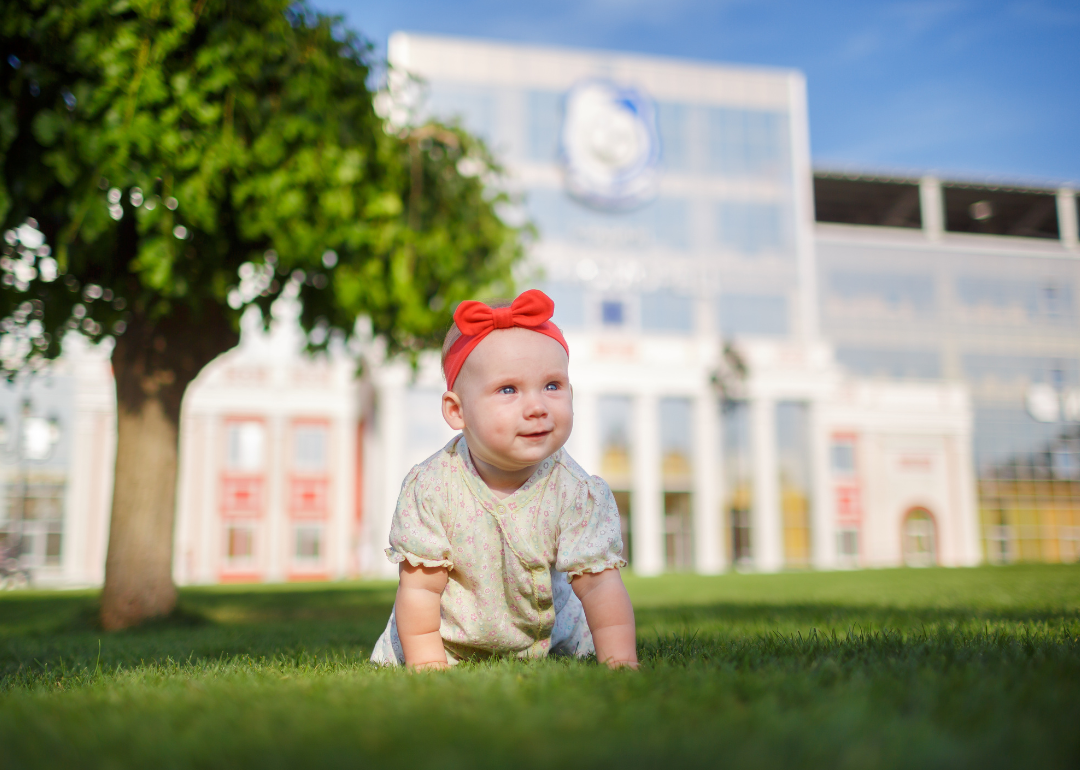 Canva
#3. Raya (female)
– 2021 rank: 494
– 2020 rank: 935
– Change: 441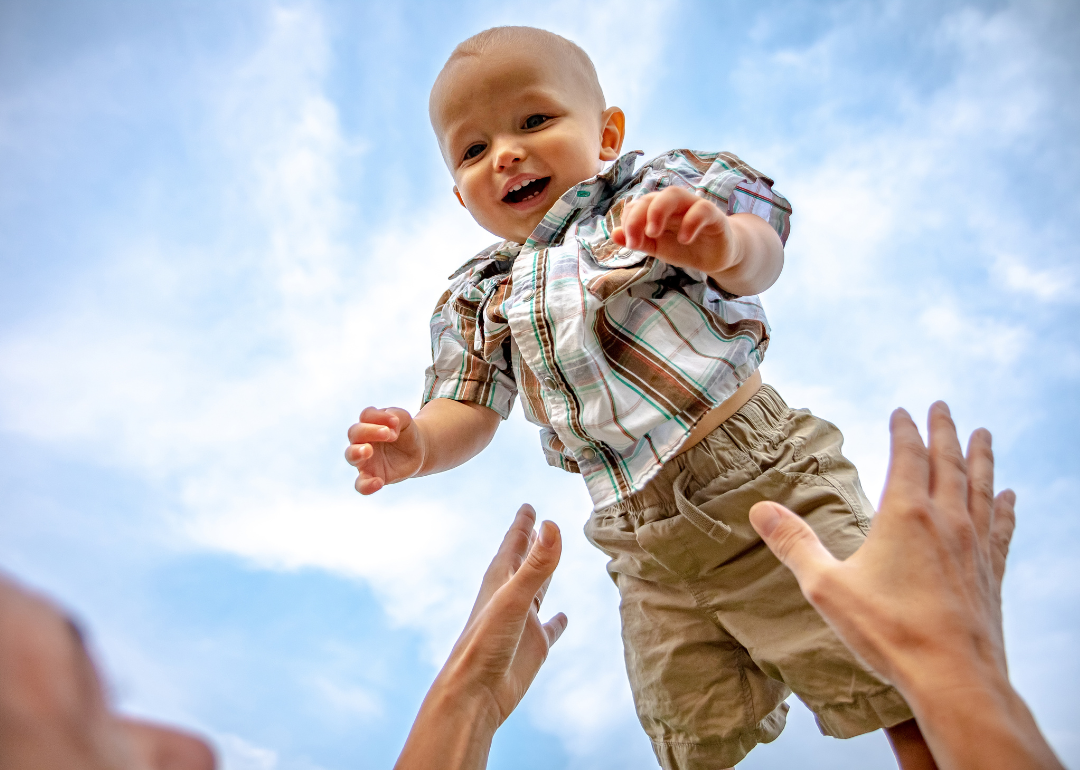 Canva
#2. Eliam (male)
– 2021 rank: 736
– 2020 rank: 1178
– Change: 442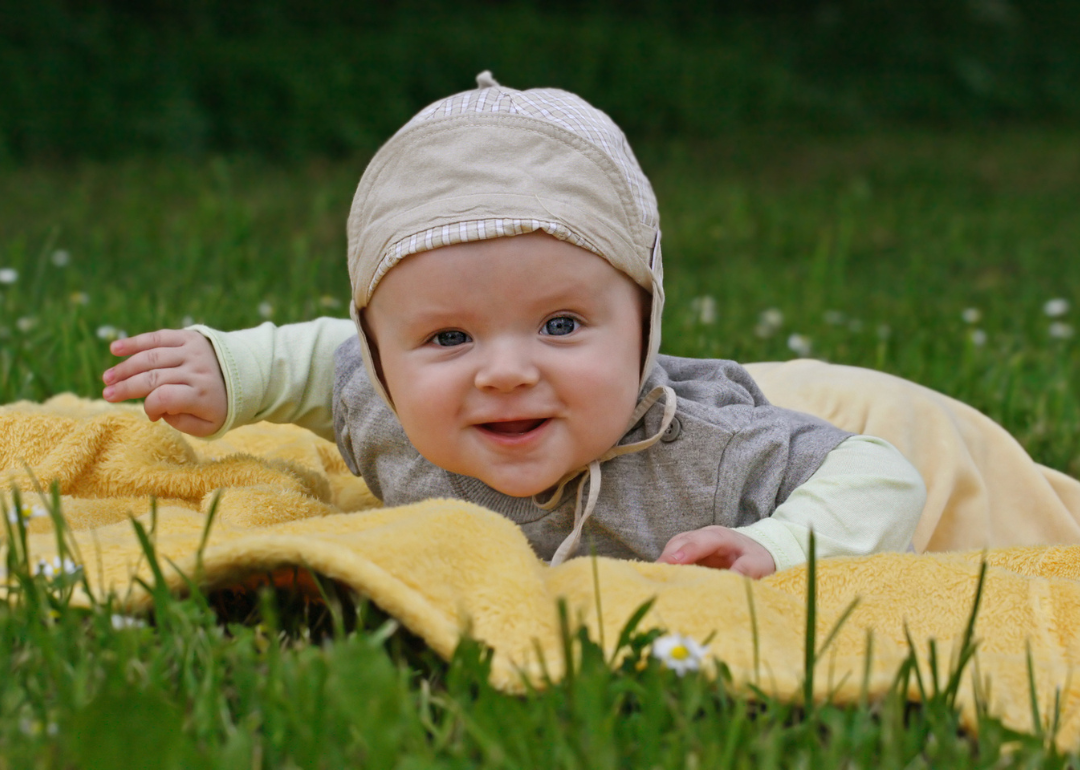 Canva
#1. Amiri (male)
– 2021 rank: 757
– 2020 rank: 1291
– Change: 534