Written by: Angela Underwood
Canva
Whether you're homeschooling your child or simply rounding out education opportunities during these unpredictable times, Stacker compiled a list of 50 educational resources for parents to reference while becoming overnight instructors.
From Scholastic guided adolescent learning to high-school-level Shakespeare instruction, each slide offers various resources and information on educational content for all ages. Scholastic's Dav Pilkey at Home series is an excellent example of how to engage pre-K and kindergarten children between the ages of 2 and 5. Using cartoon characters Dog Man and Captain Underpants, read-aloud activities and educational videos offer weekly educational tasks, with every seven days concluding with an age-appropriate daily reading quest.
Online Shakespeare teaches teens all about the English playwright virtually rather than flipping through pages in a classroom. The Homeschool Mom and Shakespeare Study Guide break down the life and works of the poet while Crash Course on YouTube offers similar age-appropriate videos, including pre-K instruction on Sir Isaac Newton.
Studying art history is made possible by worldwide museums offering free virtual tours in order to keep students learning the subject during social isolation.
Some areas are giving citizens more access to their online libraries with a registered card like The New York Public Library, which has up to 6 million circulating collections of books, music, and movies as educational resources. At the Empire State library, live virtual support is available in all subjects including science, reading, social studies, foreign language, and academic skills building. If parents are unsure of what or how to instruct, the library's Staff Book Finder leads you down the right virtual library aisle and free-online tutoring is available daily from 2 to 11 p.m. if students need extra help.
Keep reading to find out about 50 resources designed to help out with at-home education.
You may also like: From Barnum & Bailey to Annie Oakley: History of traveling entertainment in America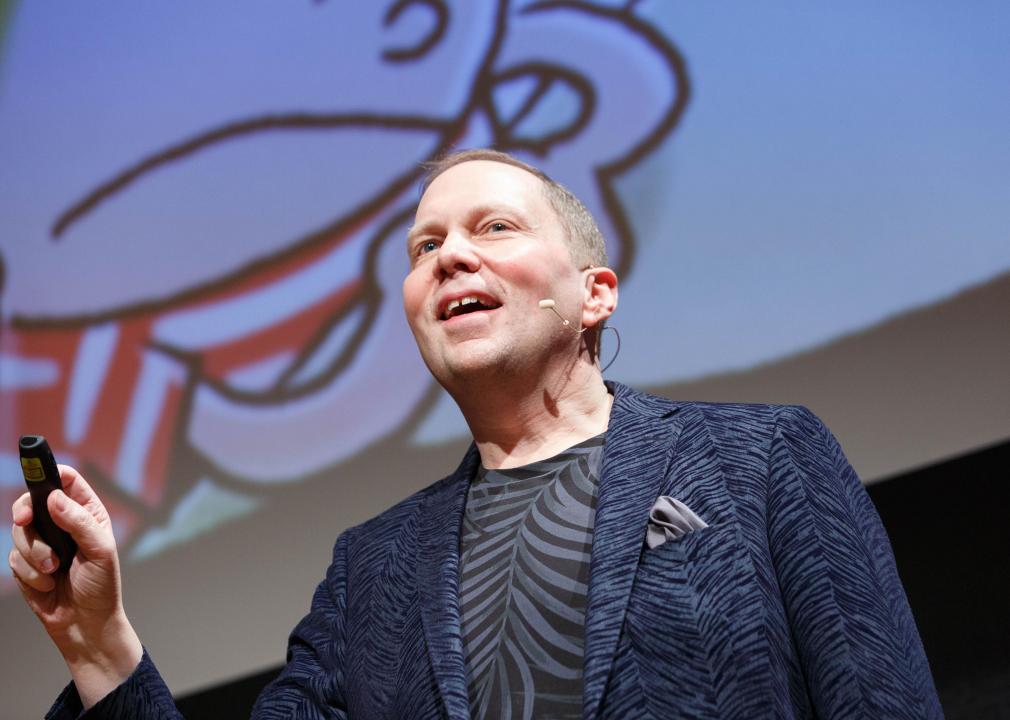 Library of Congress Life // Wikimedia Commons
Dav Pilkey at Home
Dav Pilkey at Home offers parents a costless monthly plan for pre-K and kindergarten children. Each week is broken out into various elements, with a daily book, video, and activity to tackle.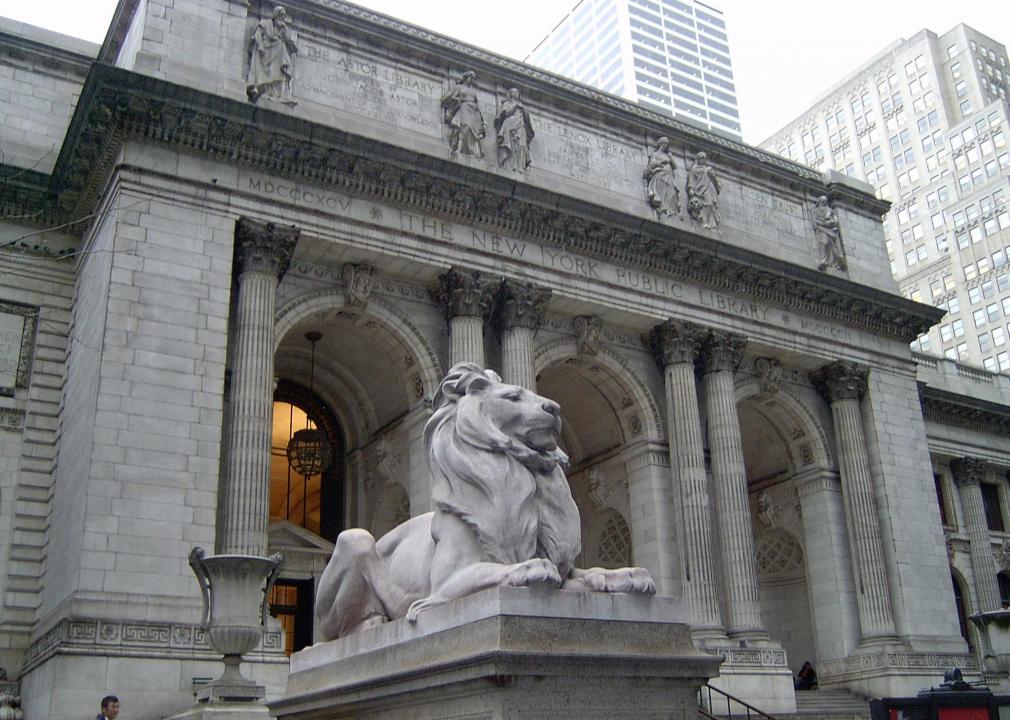 melanzane1013 // Flickr
New York Public Library
The New York Public Library offers adolescent-aged curriculum along with dozens of other data-based activities the whole family can complete together. One resource is Bookflix, a fiction and nonfiction catalog of video books that help children read better through highlighted read-alongs. NYPL also offers an interactive calendar with daily activities including reading a book inside a pillow fort and taking a break for a dance contest.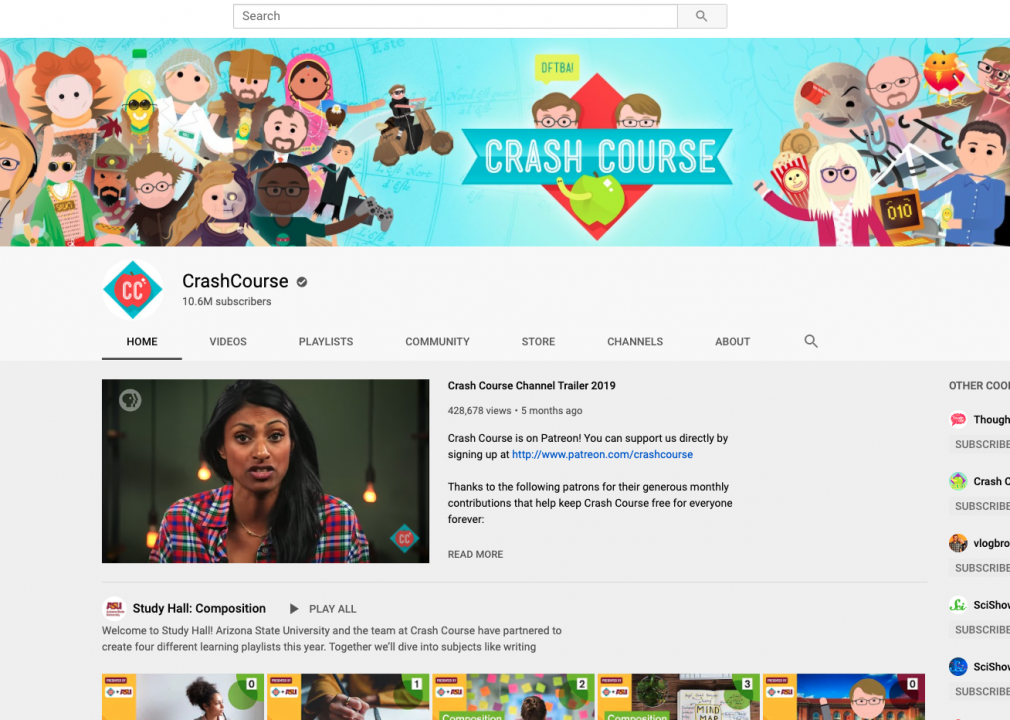 David Magbee // Stacker
Crash Course at Home
Crash Course at Home is a catalog of age-appropriate videos covering subjects that range from bookkeeping to reinforcement learning. "The Roads to World War I," for one, is a 15-minute film covering family structure and economic advances during World War I along with other period-specific subject matter.
David Magbee // Stacker
SciShow Kids
With more than 350,000 subscribers, the free online curriculum from SciShow Kids sets students as young as pre-schoolers up for science success. Four-minute instructional videos cover everything from Sir Isaac Newton to the earthworms.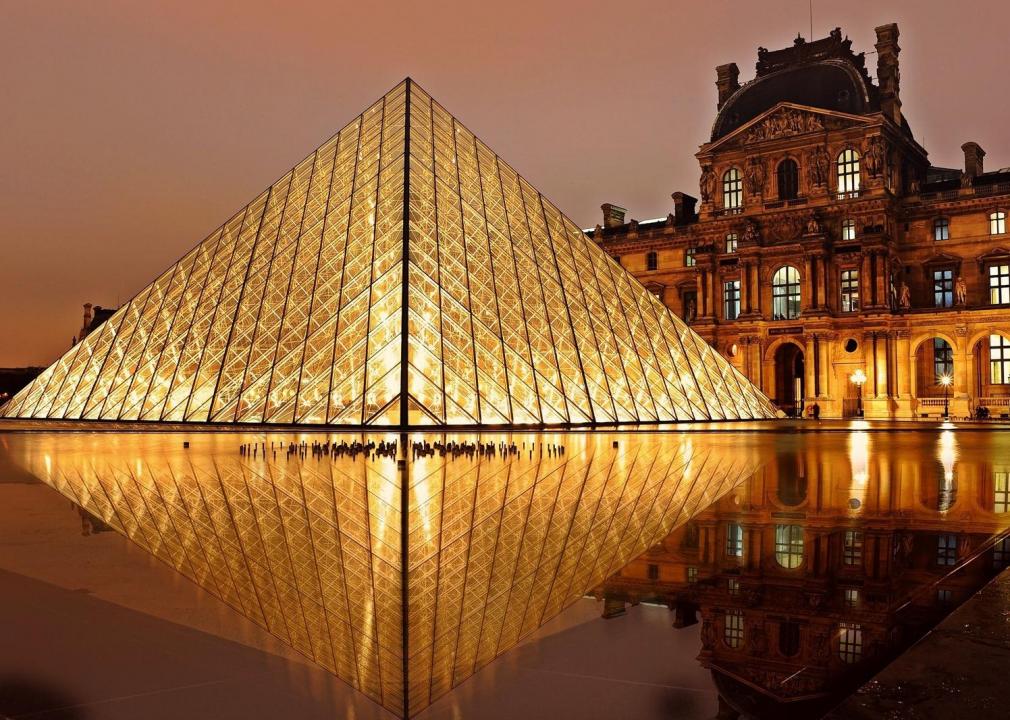 GoodFreePhotos
The Louvre, France
Students of all ages can visit the Louvre in France without ever leaving home via the museum's online tours, free thanks to a Shiseido sponsorship. Additionally, daily artwork displayed on the site gives lengthy explanations on the artist and style of the craft.
You may also like: Can you solve these real 'Jeopardy!' clues about literature?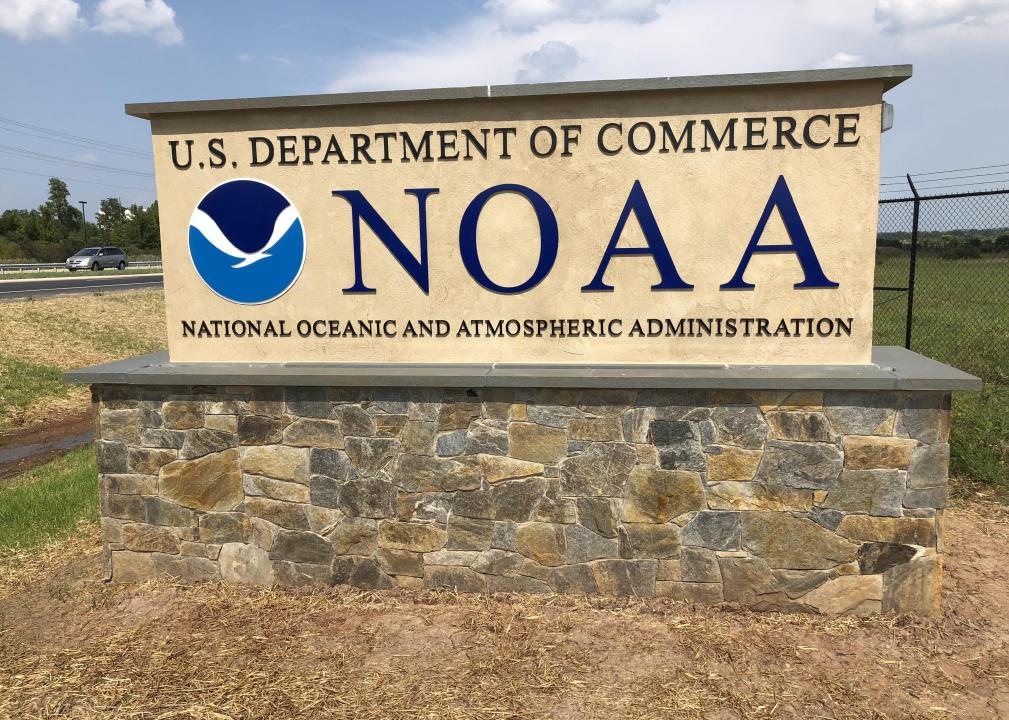 Famartin // Wikimedia Commons
Climate science classes from NOAA
The National Oceanic and Atmospheric Administration (NOAA) has joined the online educational community, offering climate science classes for students of all ages at no cost at all. Students can learn how to study the levels of land ice versus sea ice by conducting at-home experiments requiring things already on-hand like food containers and a hairdryer.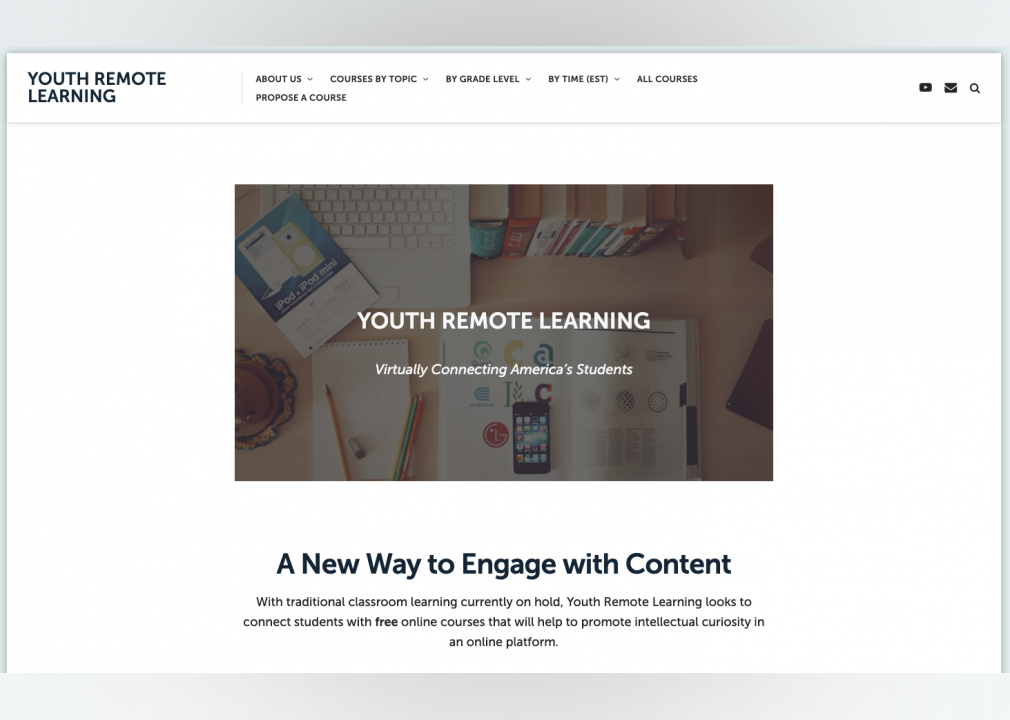 David Magbee // Stacker
Youth Remote Learning
Youth Remote Learning offering dozens of lessons broken down by grade level and topic. While tweens learn "It's Just Rocket Science," high school students can take "College Admissions 101."
Needpix
ABC Mouse
For $9.95 a month after a free 30-day trial, ABC Mouse makes the most out of learning from home with three separate age-appropriate websites for kids from 2 to 14 years old. With 10 levels of learning, more than 850 courses, and 9,000 educational tasks, ABC Mouse is tailored for kids age 2–8; Adventure Academy is for third- to eighth-graders; and Reading IQ helps out for a wide range of reading levels from pre-school to sixth grade.
[Pictured: Animated teacher in a classroom; not an image of the ABC Mouse classroom.]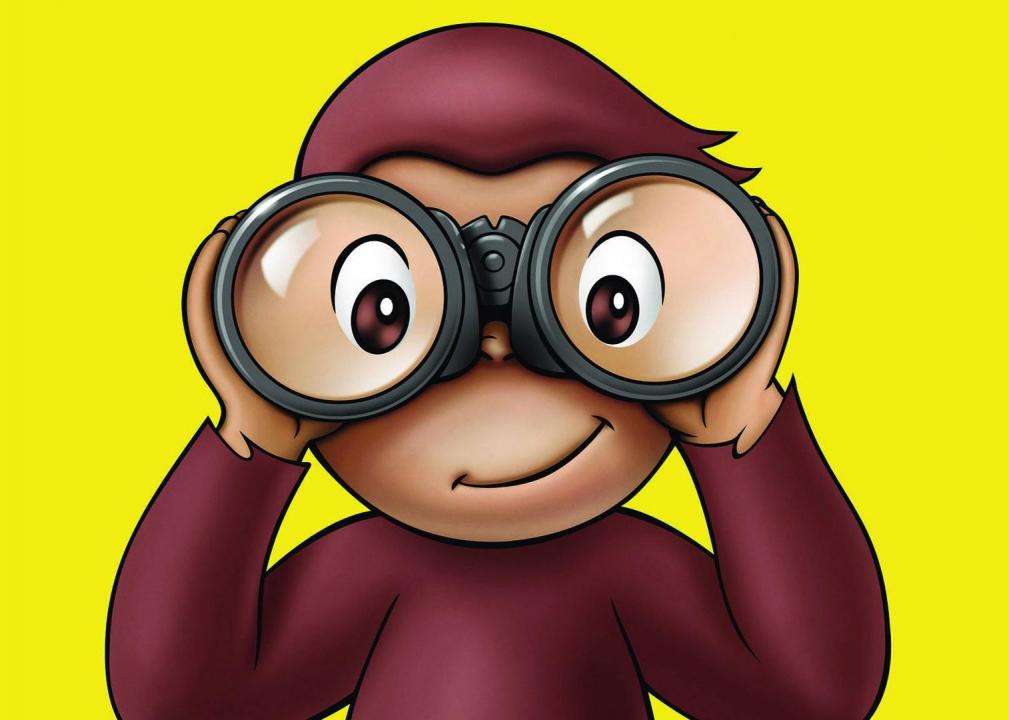 nist6dh // Flickr
Curious World
Curious World features Curious George and a few of his friends teaching early learning content designed in such a way that parents can personalize the lesson plans on everything from emotional skills to literacy for up to four children. The award-winning site is free to use for seven days followed by a $7.99 monthly fee.
SITS Girls // Flickr
Reading Eggs
Reading Eggs teaches literacy to more than 10 million pre-K and kindergarten students at home. Based on Blake e-Learning's curriculum created by expert teachers, writers, animators, and website developers, the website offers individualized reading plans or shared reading experiences. Reading Eggs also provides placement tests to ensure children are learning at the most challenging level.
You may also like: U.S. Air Force history from the year you were born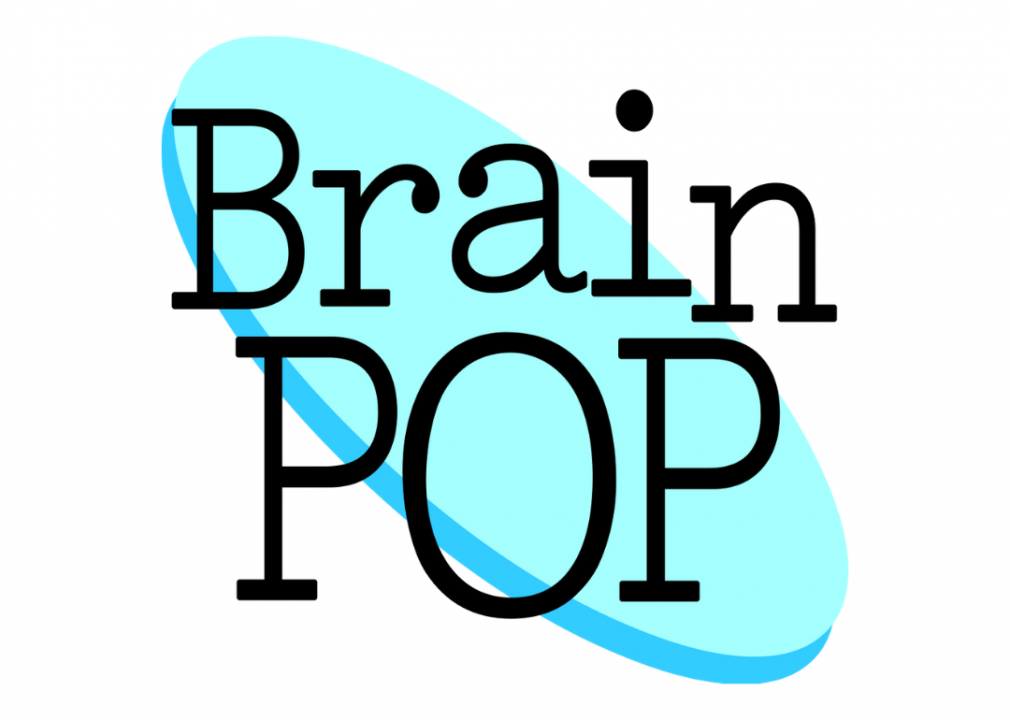 BrainPop // Wikimedia Commons
BrainPOP
Since 1999, BrainPOP and BrainPop Jr. have turned home work spaces into classrooms. Now, they're offering free access during school closures in lesson plans available in English, Spanish, and French that delve into a wide variety of subject matter. In addition, BrainPop offers daily pop-up lessons in a variety of topics such as the scientific process.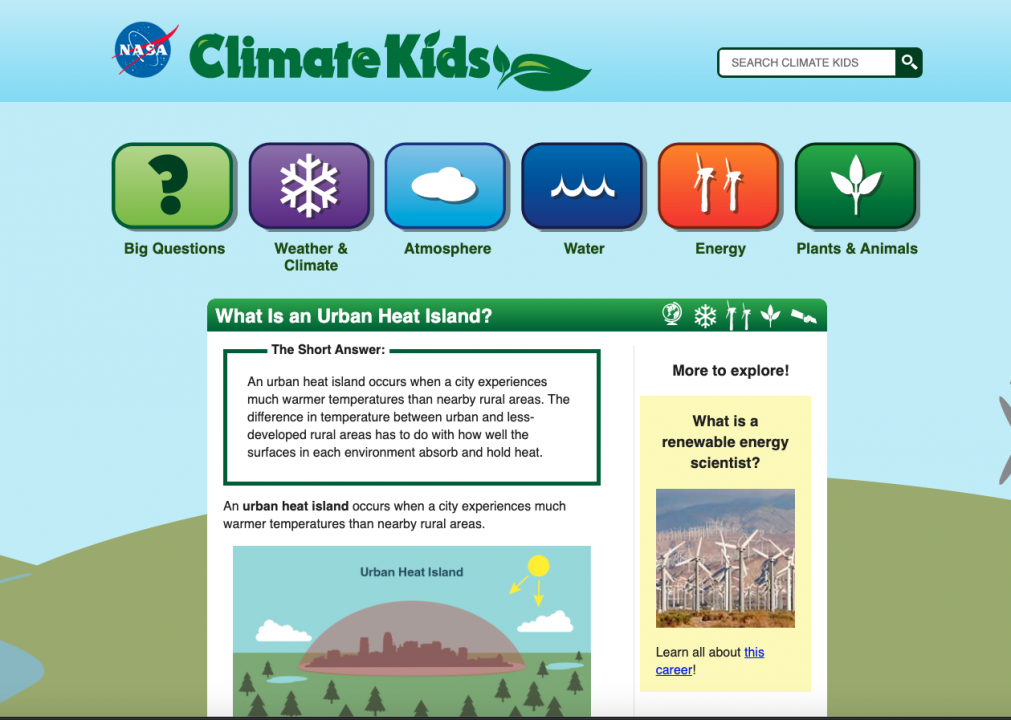 NASA
NASA Climate Kids
Energy, atmosphere, water, plants and animals, and climate educational content is readily available at the NASA Climate Kids website. Children can learn all about the planet with planet health reports and videos such as "Birds and Climate Change," and "10 Interesting Things About the Earth." The site also has accompanying educational games and other activities.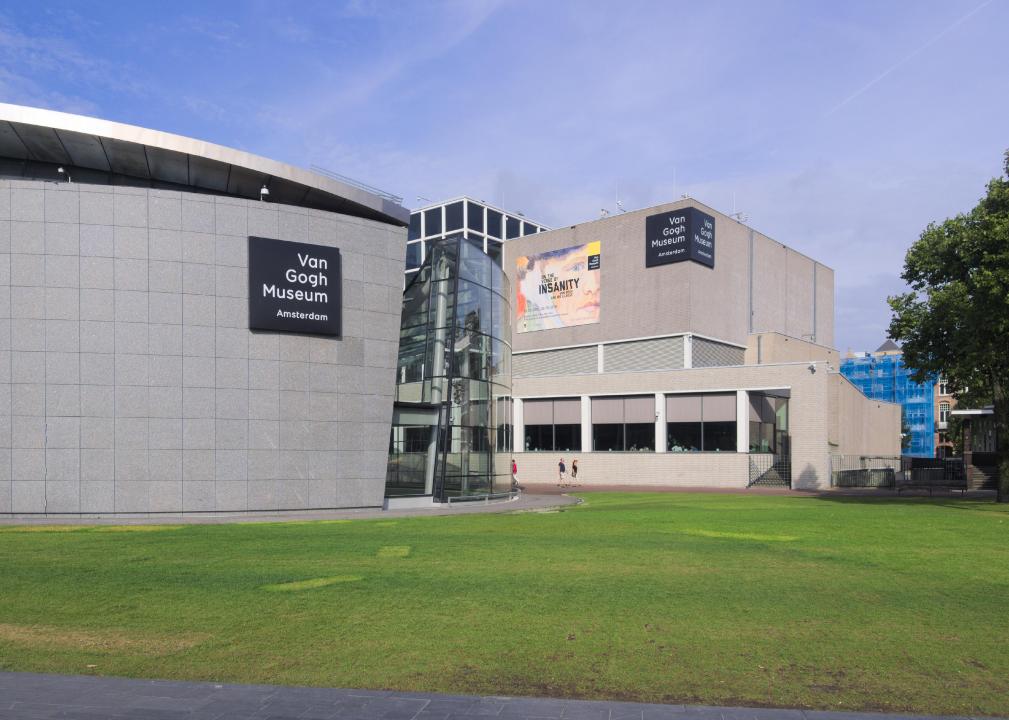 C messier // Wikimedia Commons
Van Gogh Museum
In addition to enjoying a virtual tour of the Netherlands' Van Gogh Museum via Google Arts & Culture, individuals of all ages can learn more about the artist and his craft on the museum's website. There, one can find stories about Van Gogh's life, learn more about some of his most famous works, and read up on artists inspired by his creations.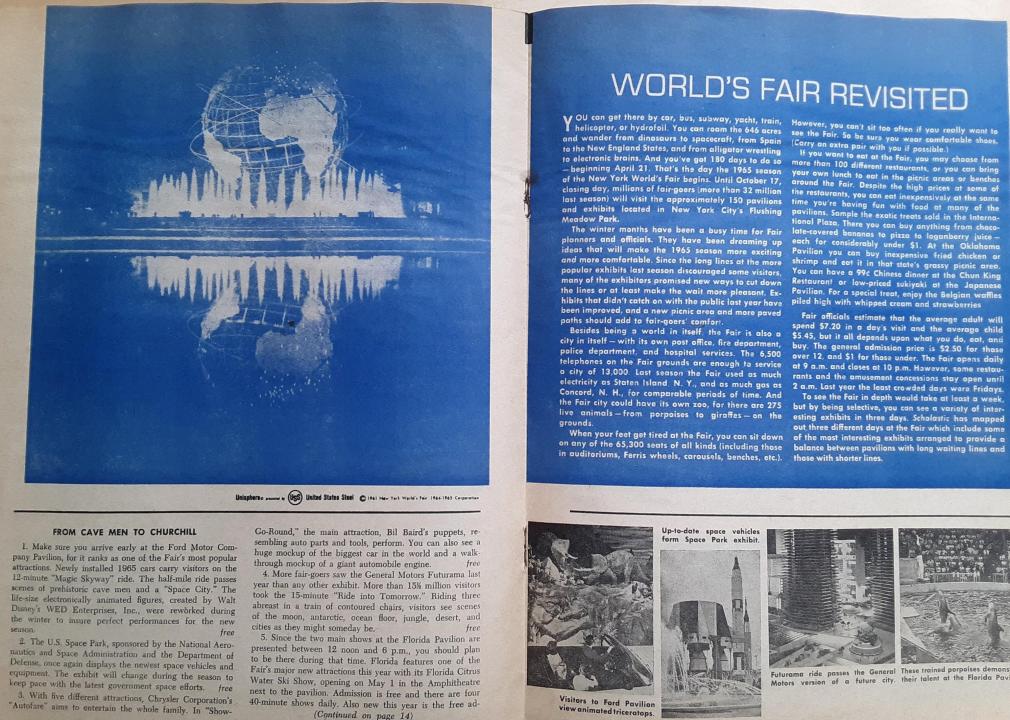 Phil Venditti // Flickr
Junior Scholastic
In the free Junior Scholastic monthly series, students in grades six through nine get lessons in a myriad of subject areas, from how television changed the U.S. and the future of zoos to a lesson all about emojis. By the week's end, students are studying how butterflies navigate, and can end the weekly series with a daily quest. The program includes daily reading quests, in which students are challenged to read a chapter from a book, article, or short story and complete an exercise such as creating a poem with words or phrases that hold special meaning or making a podcast about what they read.
[Pictured: An image of a Junior Scholastic magazine from 1965.]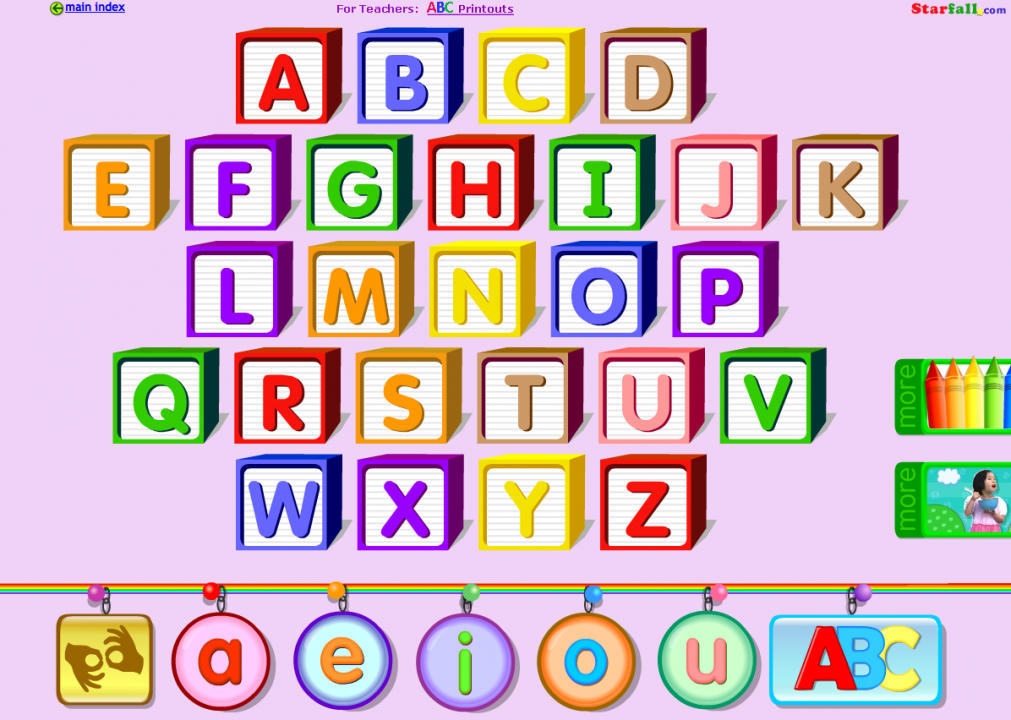 davissc5 // Flickr
Starfall
Starfall is a nonprofit educational website for pre-K students founded in 2002. The parent-teacher section of the site offers resources for classrooms or at-home teaching, including ESL and math practice sheets, and word and picture cards. For parents new to teaching at home, Starfall has a "Start with the Basics" section that gives adults tips for getting the most out of the provided teaching tools.
You may also like: Most popular dog breeds that don't shed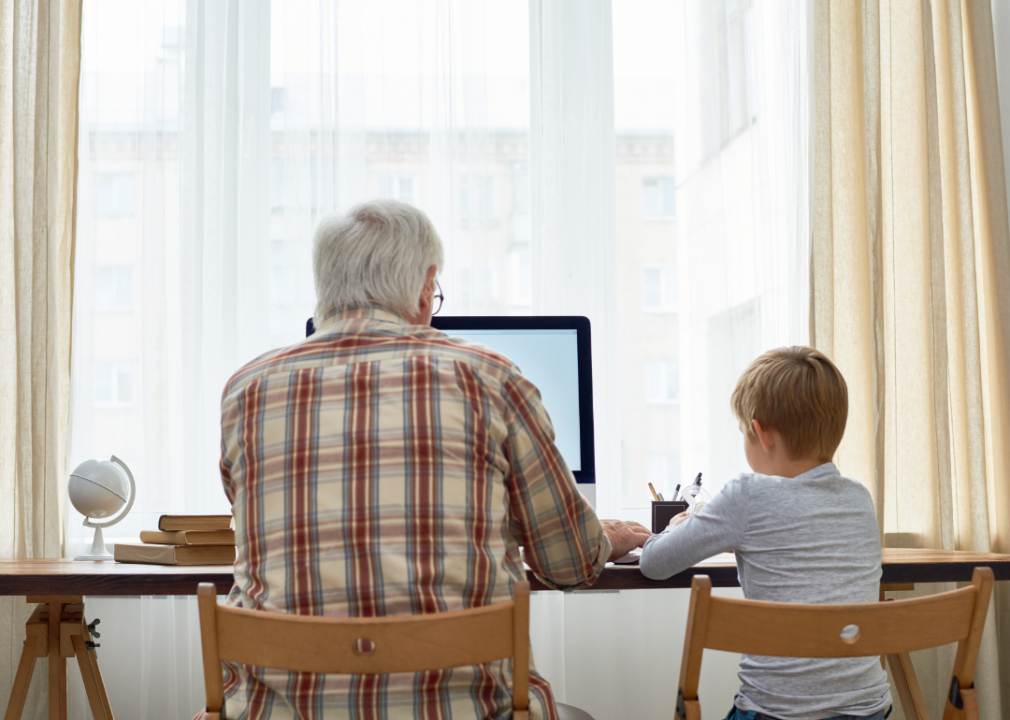 Canva
HelpKidzLearn
HelpKidzLearn provides educational tools for special-needs students. From play-based curriculum and online activities to VR headsets and software that builds communication, the company's shop page offers products from $120 to almost $3,000.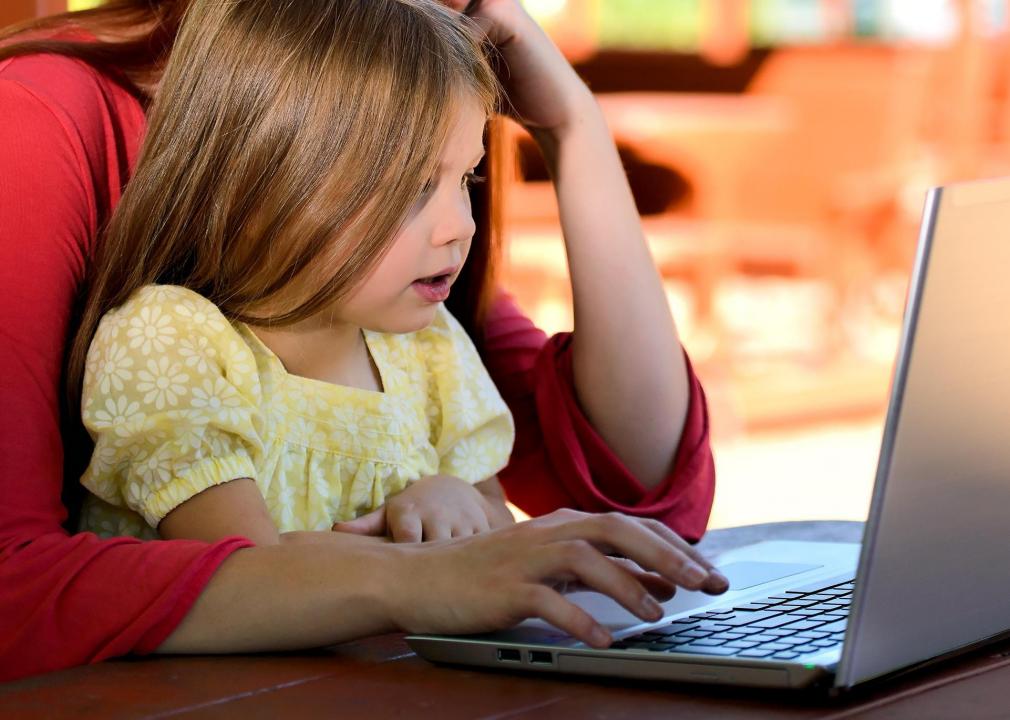 PxHere
Time4learning
Time4Learning promises fun educational experience at home to students in pre-K through senior year. Costs vary, from $19.95 monthly for students from pre-K through eighth grade and $30 monthly for high school students. Resources include lesson planning tools, printable worksheets, learning style guides, and a homeschooling transitioning guide. A parent forum and website blog also come with the cost of monthly membership, which is prorated for additional students in the same family.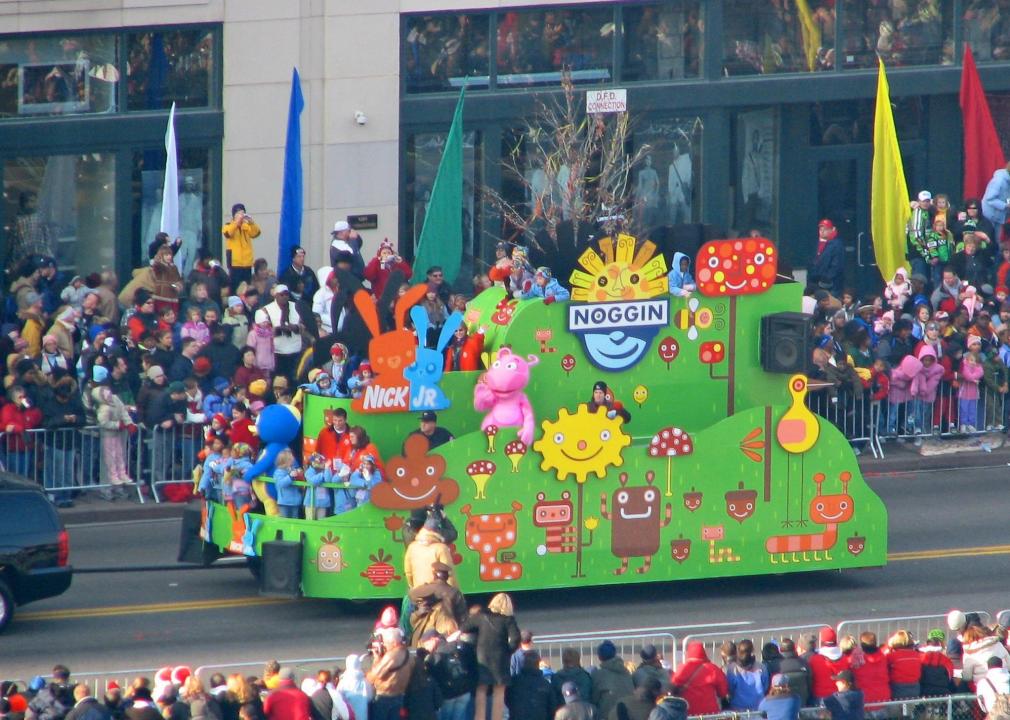 Dave Hogg // Flickr
Noggin
Nick Jr.'s Noggin offers "edutainment": educational content taught by personas from the popular children's network. Among the more than 1,000 commercial-free episodes are PAW Patrol characters teaching math, Bubble Guppies explaining letters, and Dora the Explorer teaching Spanish. The site added a free COVID-19 instructional page with quizzes and videos to teach kids how to stay safe. Noggin offers a 60-day free trial ahead of its $7.99 fee for ongoing access.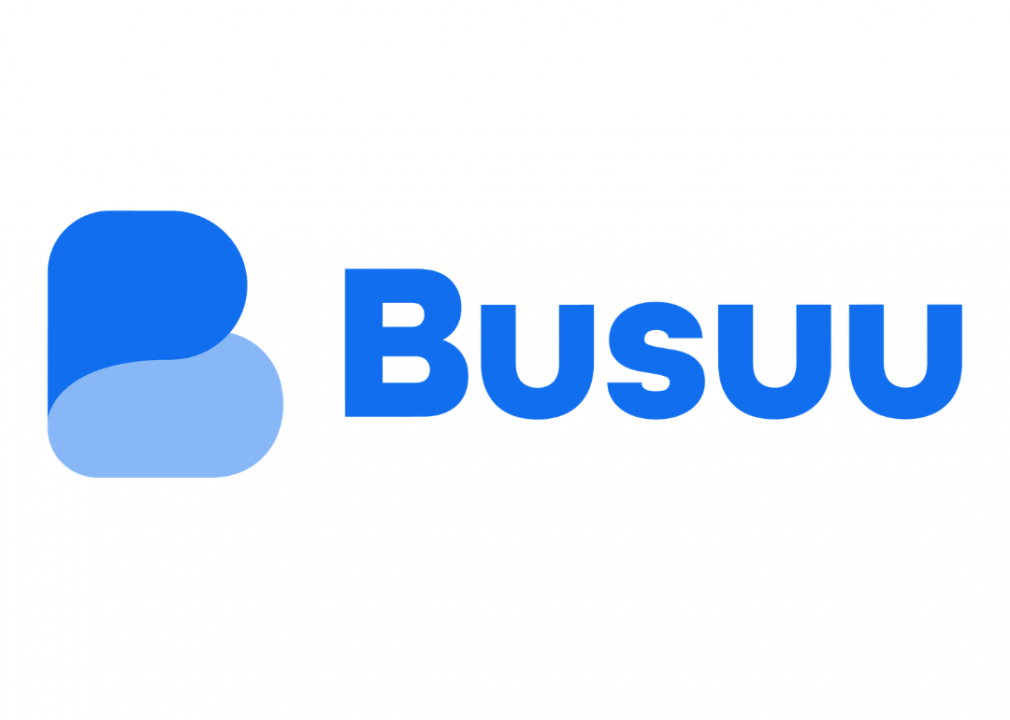 Busuu Limited // Wikimedia Commons
Busuu
Language-learning website Busuu boasts more than 100 million users and 12 different languages, offers parents age-appropriate lesson plans. The company's premium membership for around $6 a month includes personalized study plans, lessons in advanced grammar, and practice with native speakers.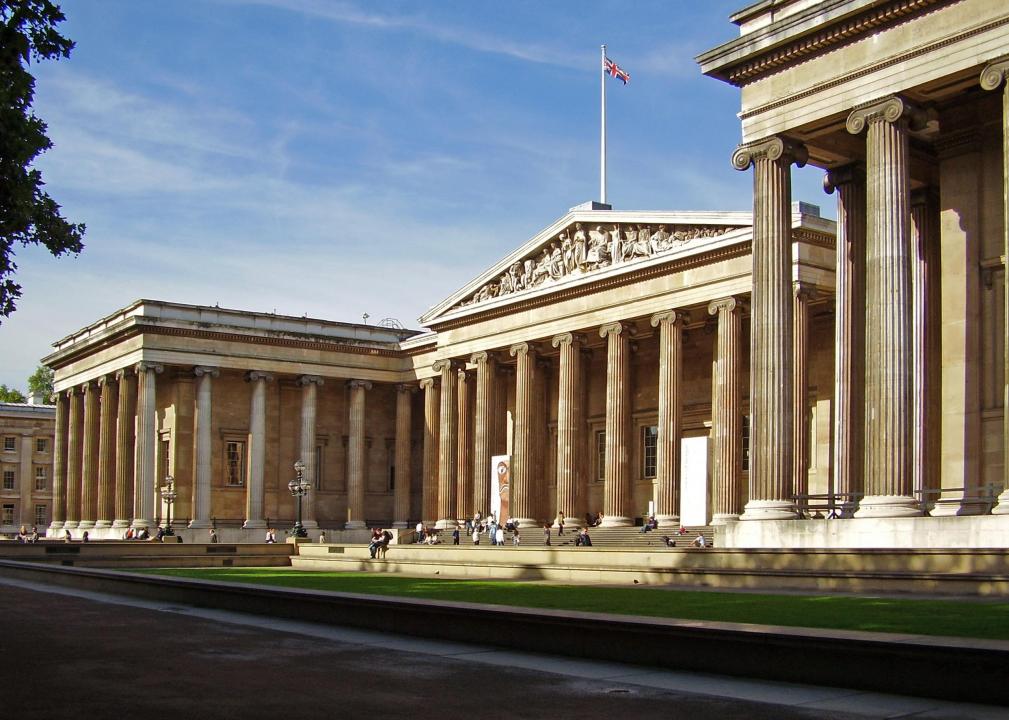 Ham // Wikimedia Commons
The British Museum, London
The British Museum has a free interactive database that allows students to learn about various parts of the world with facts about each era as far back as 2 million B.C. The gallery's oldest relic, a 1.8-million-year-old stone unearthed in Olduvai Gorge, Tanzania, educates on how stone tools were man's first technological invention.
You may also like: Most popular baby names in the 21st century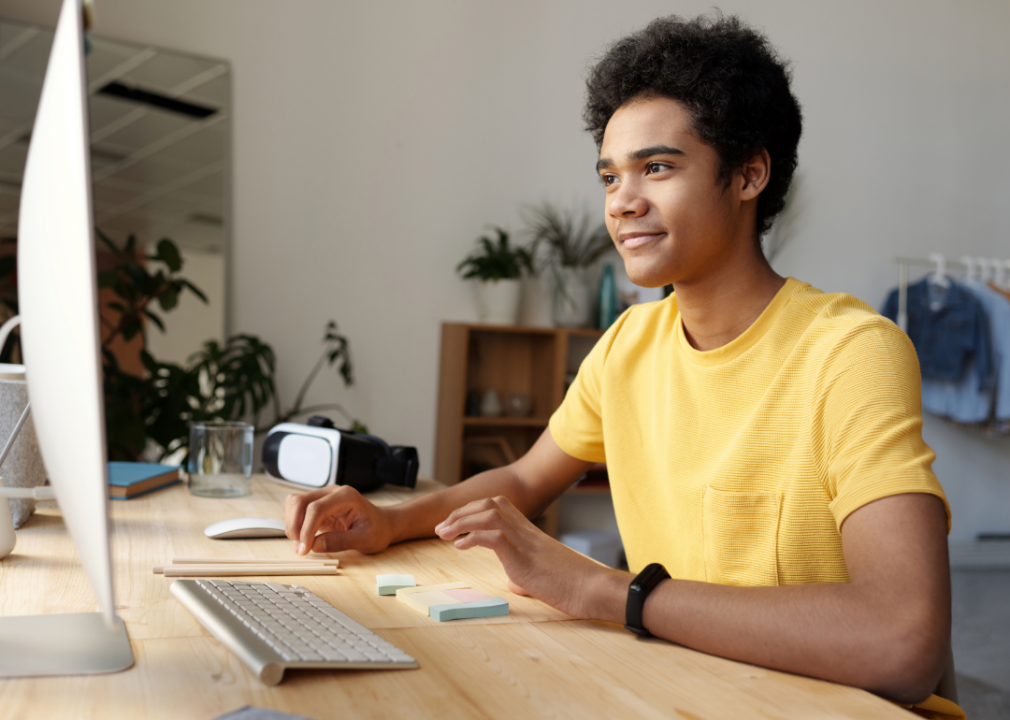 Canva
Fiveable
Live trivia battles and study guides are just some ways advanced-placement students learn at Fiveable, a website for forward-thinking learners. The company utilizes live-streaming for student instruction and offers weekly 2020 AP exam updates.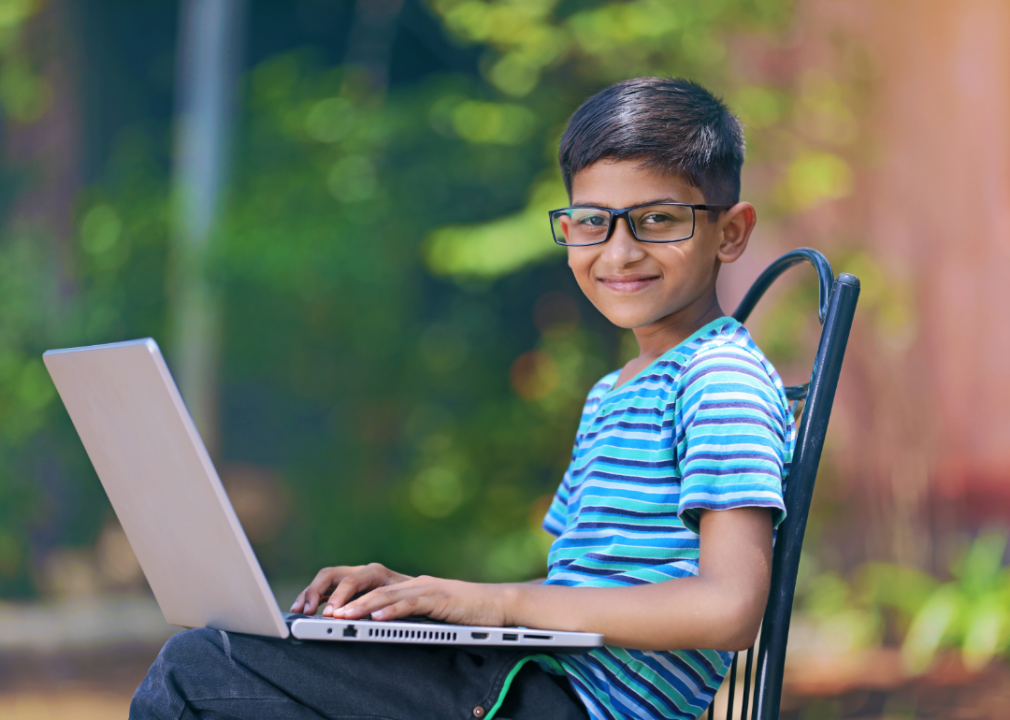 Canva
MarcoPolo Learning
A free 30-day trial with the educational stream-based service MarcoPolo Learning gives students around the world between the ages of 3 and 7 a chance to learn from a team of early childhood education doctors. The company claims its youngest learners have 15% higher achievement scores, 52% higher letter-word identification, 27% higher spelling, and 21% higher problem-solving. MarcoPolo Learning's blog has dozens of reports on topics including time portioning, mindfulness, and empathy through scientific observation.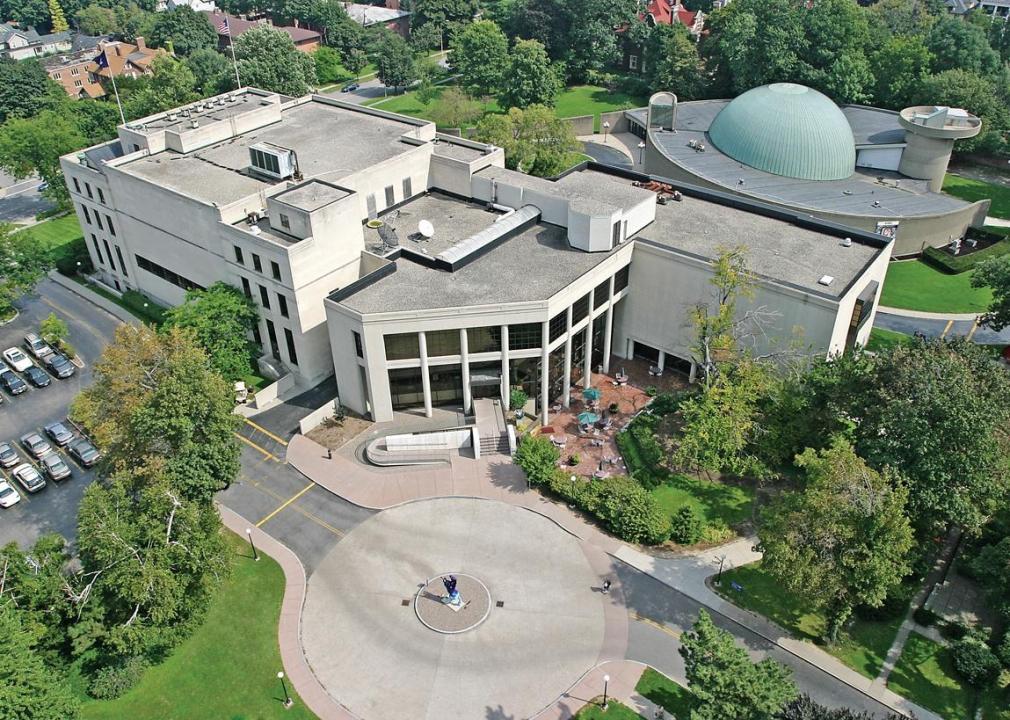 RMSC rochester // Wikimedia Commons
Online Forest School
The Rochester Museum & Science Center is offering online Forest School lessons for a variety of age groups that focuses on hands-on work and outdoor skills. Students are given "missions and challenges" that will get them outdoors for adventures in their yard or local park. Discoveries and experiences are then shared via Zoom. Classes start at just $4 per session.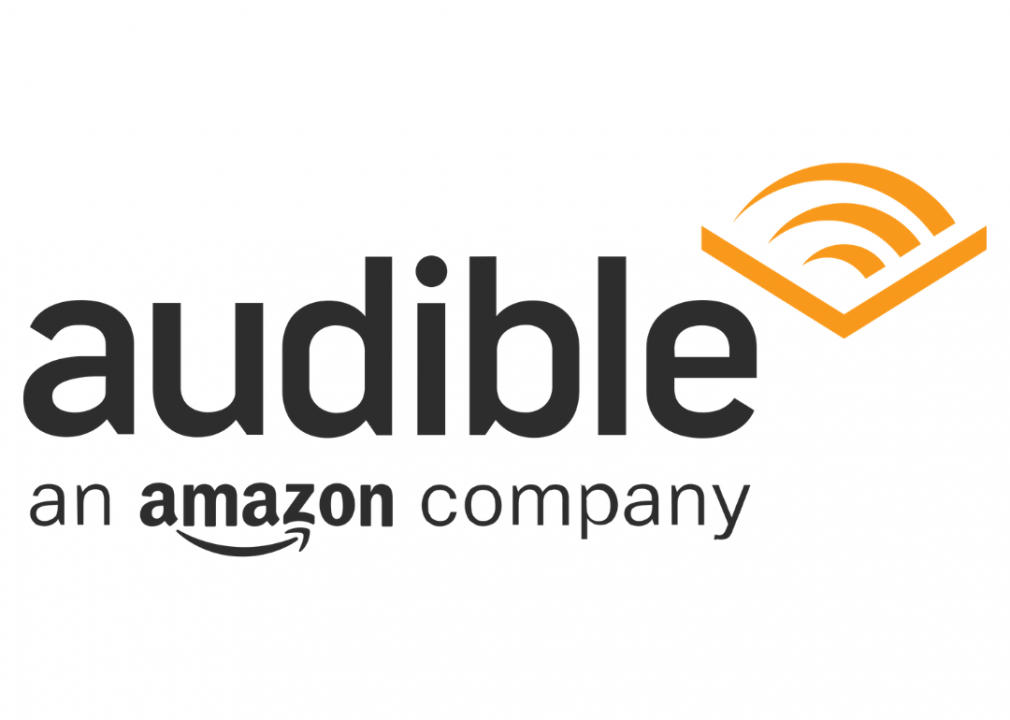 Audible // Wikimedia Commons
Audible
Audible offers an avenue of literary classics students from pre-K to senior year can listen to in the comfort of their bedrooms. The site has almost 40 books for toddlers including "The Timeless Tales of Beatrix Potter" and "The Ugly Duckling Collection," as well as 27 adult classics from "Brave New World" to "Jane Eyre."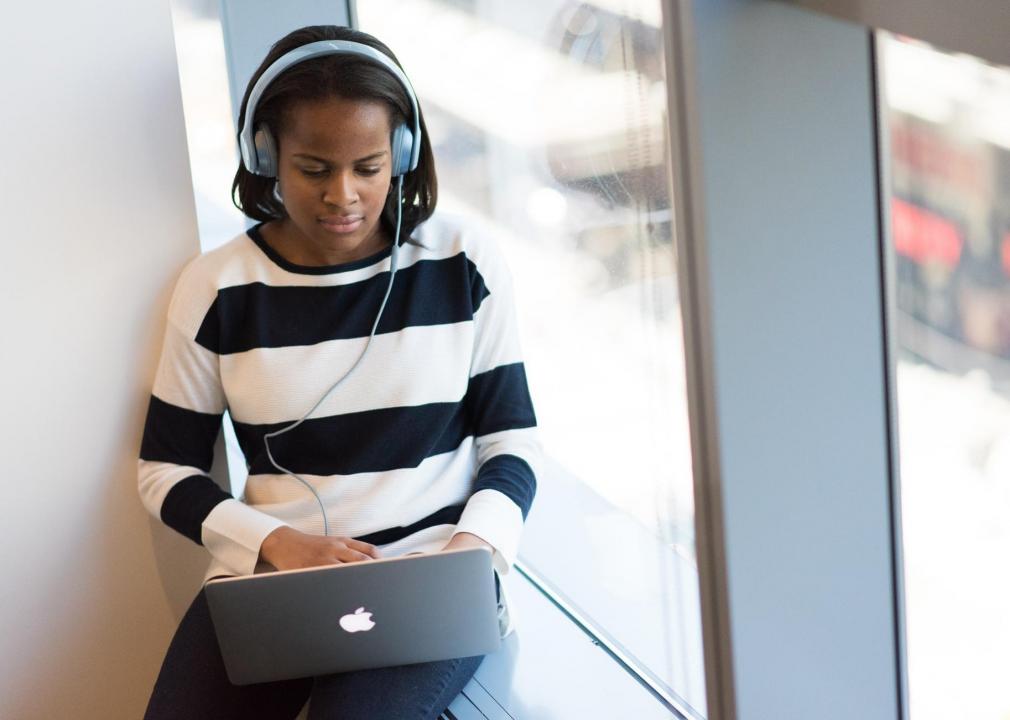 Unsplash
Rosetta Stone
Rosetta Stone was rated by PC Magazine as the best language learning software. A monthly subscription to learn one language costs $11.99 and increases with the number of languages chosen. Rosetta Stone Homeschooling has an immediate fee for learners who want a separate type of curriculum.
You may also like: 30 famous student protests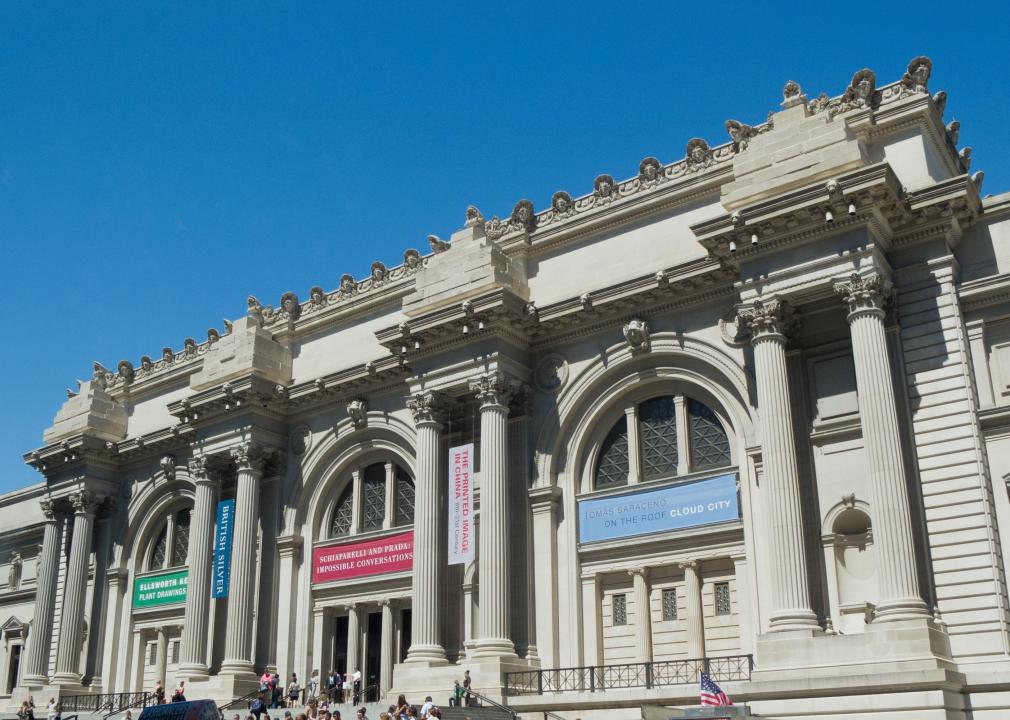 Carlos Delgado // Wikimedia Commons
Metropolitan Museum of Art, New York
Students can tour the Metropolitan Museum of Art at no cost, studying separate collections of artwork paired with educational essays. For a less formal educational experience at the Met, students can virtually tour up to 5,000 collections of art and history online. A separate portal through the website offers families the opportunity to learn together, while #MetKids provides younger students with videos and the chance to jump in a virtual time machine.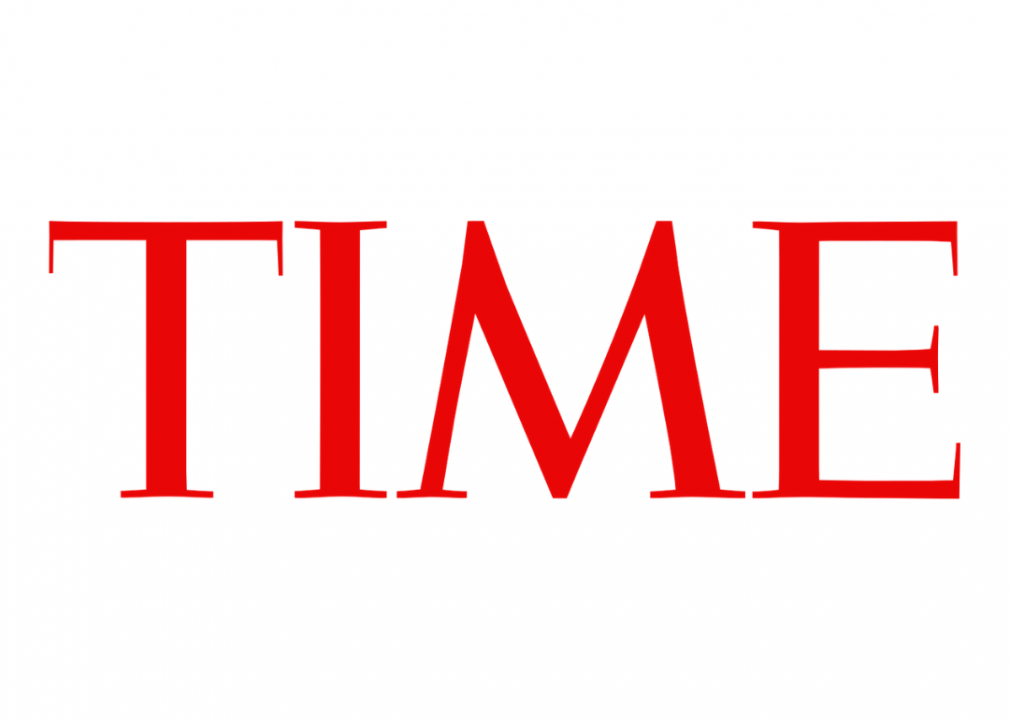 Time Inc // Wikimedia Commons
Time for Kids
Time magazine has partnered with Google and others on a free website that offers lessons to students in social isolation during COVID-19. The notable magazine is also offering a free digital library of Time for Kids, filled with COVID-19 information on flattening the curve, wearing masks, and shopping safely as well as learning resources, teacher guides, lessons, and quizzes to help simplify parent teaching during the pandemic.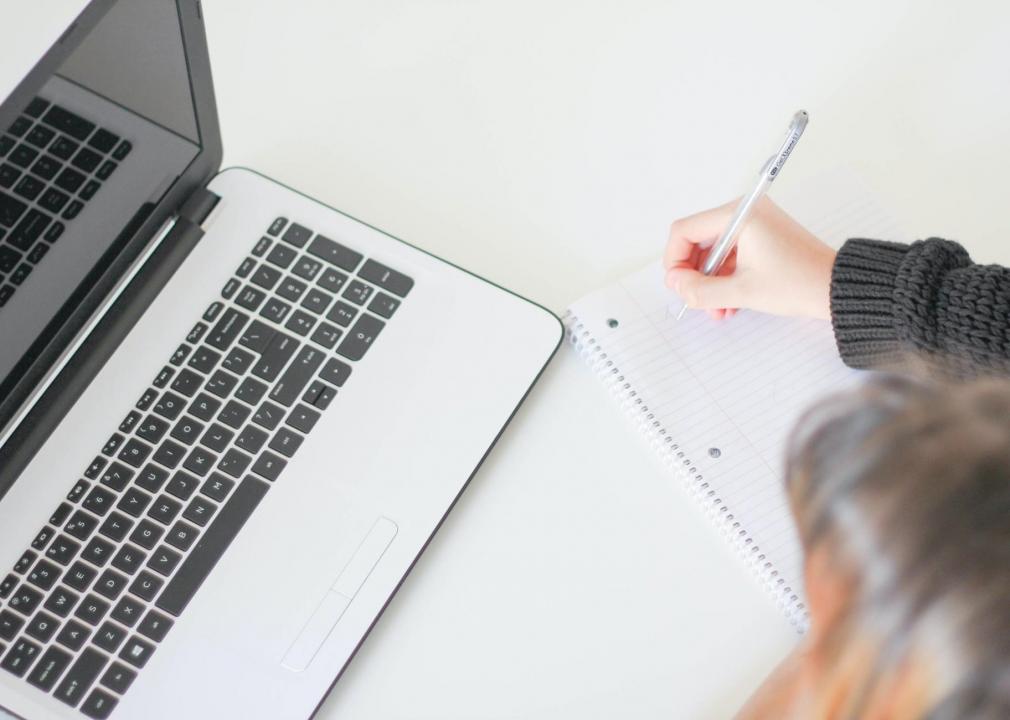 Unsplash
NoRedInk
Dozens of free writing and grammar exercises are available at NoRedInk, a literacy-based site that helps build strong writing skills for students in grades five to 12. From learning about conjunctions to reconstructing paragraphs, adolescents and teenagers learn all aspects of the English language. Students can personalize content to make lessons more engaging while teachers can track progress in real time with actionable data.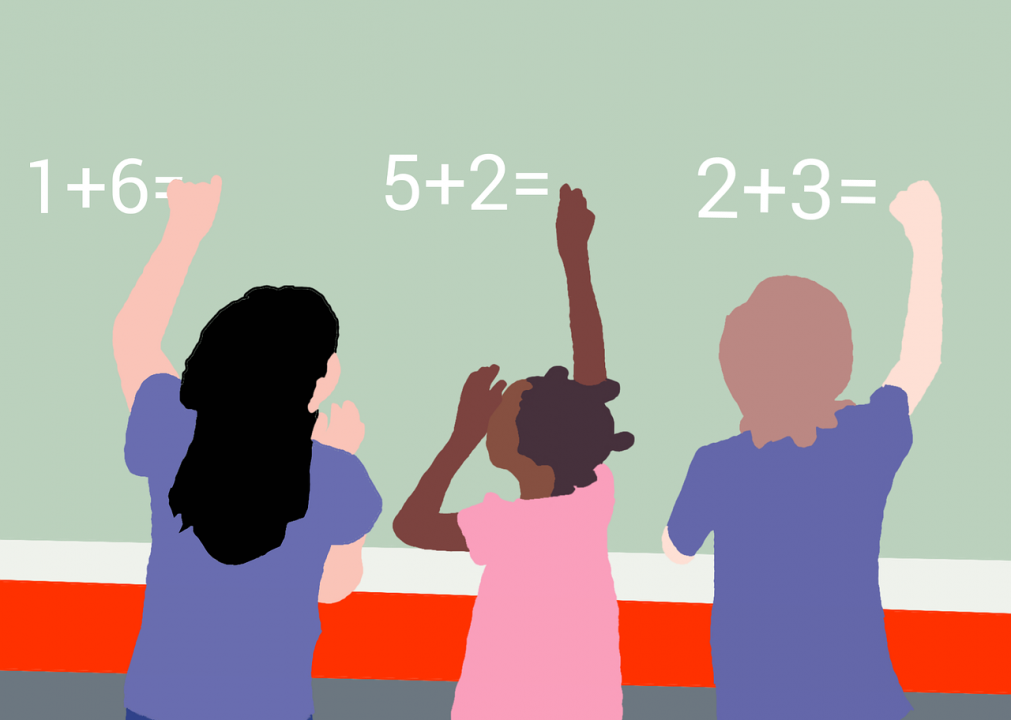 Needpix
Prodigy math
Prodigy teaches math to more than 50 million students in first through eighth grades at no cost. The site additionally offers a free session of Math tutoring, a new feature added during the pandemic. Teacher-approved Prodigy curriculum is adaptive, with parents able to set a child's grade level and learning style to optimize the learning experience. Aside from personalized learning, game-based instruction is also offered for free; premium membership subscribers can enjoy extra features for $4.99 a month.
Needpix
Mystery Science
Mystery Science has made home instruction free and as easy as possible for English and Spanish-speaking learners, with no account or login needed to access educational resources for students in kindergarten through fifth grade. Additional resources, including full lessons for teachers and mini-tasks for parents, are also available on the website. Complete lessons, which include a hands-on activity, last between 45 and 90 minutes while mini-lessons run from 15 to 30 minutes.
You may also like: How Pride is celebrated around the globe in 25 photos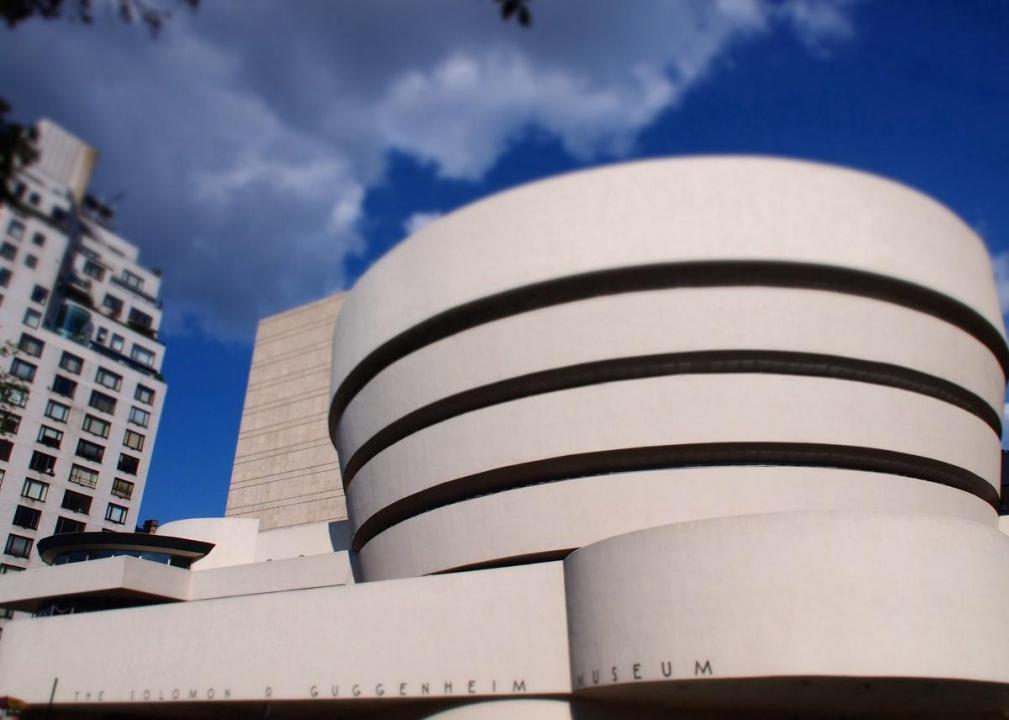 Paul Arps // Flickr
Guggenheim Museum, New York
The Guggenheim features an online collection of more than 8,000 artworks. Art is available to study through all mediums including film/video, photography, installation, sculpture, paper, and paintings, as well as internet art. Guggenheim From Home also offers virtual tours of the gallery with an Architecture Family Activity Guide for at-home learning.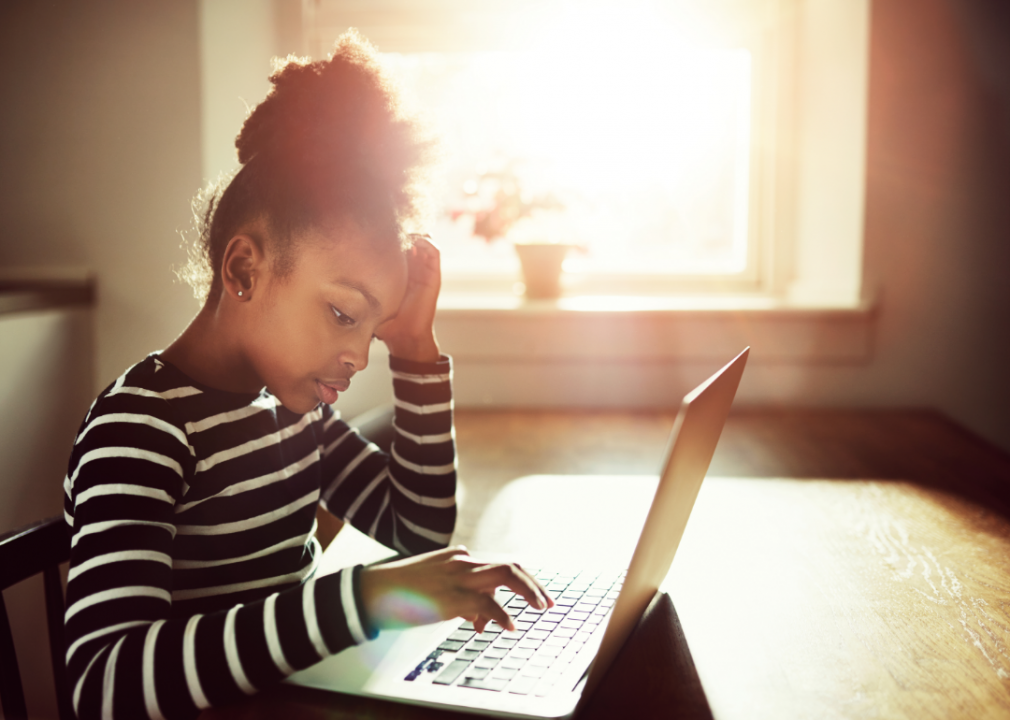 Canva
Outschool
During the COVID-19 outbreak, Outschool offers students free training in several skill sets from health to English. Outschool also offers evening and weekend courses.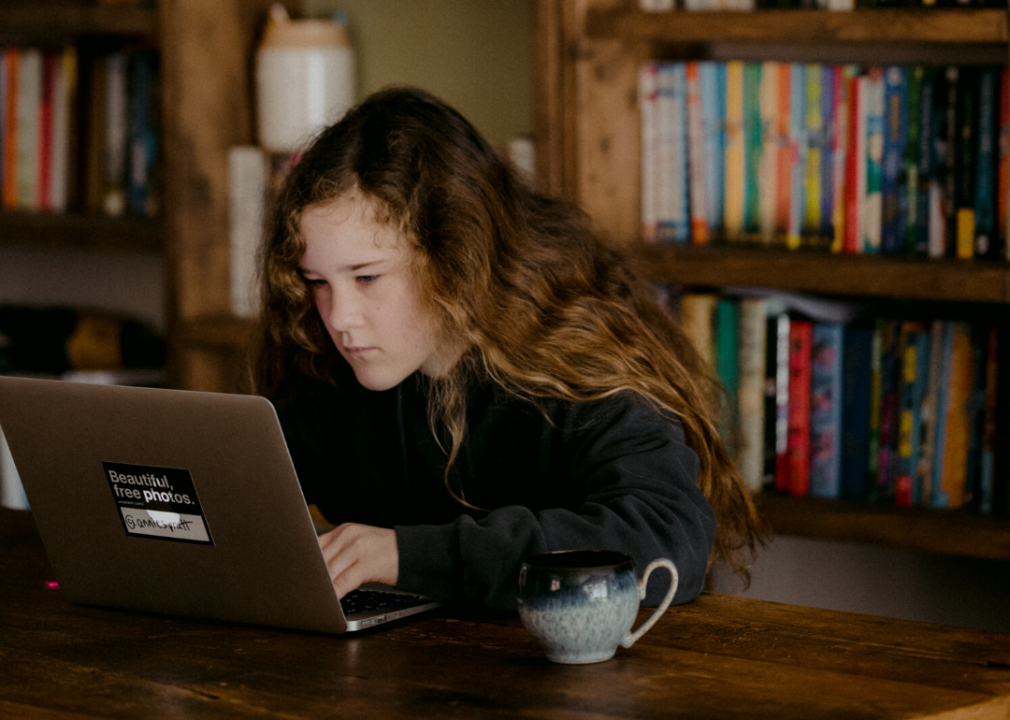 Unsplash
Class Central
Class Central offers free Ivy League courses to students as well as college courses specifically tailored to teenagers. For a fee that varies by course, high school students can obtain certification for completion on topics ranging from classical music to structural engineering that range in length and weekly hourly commitments.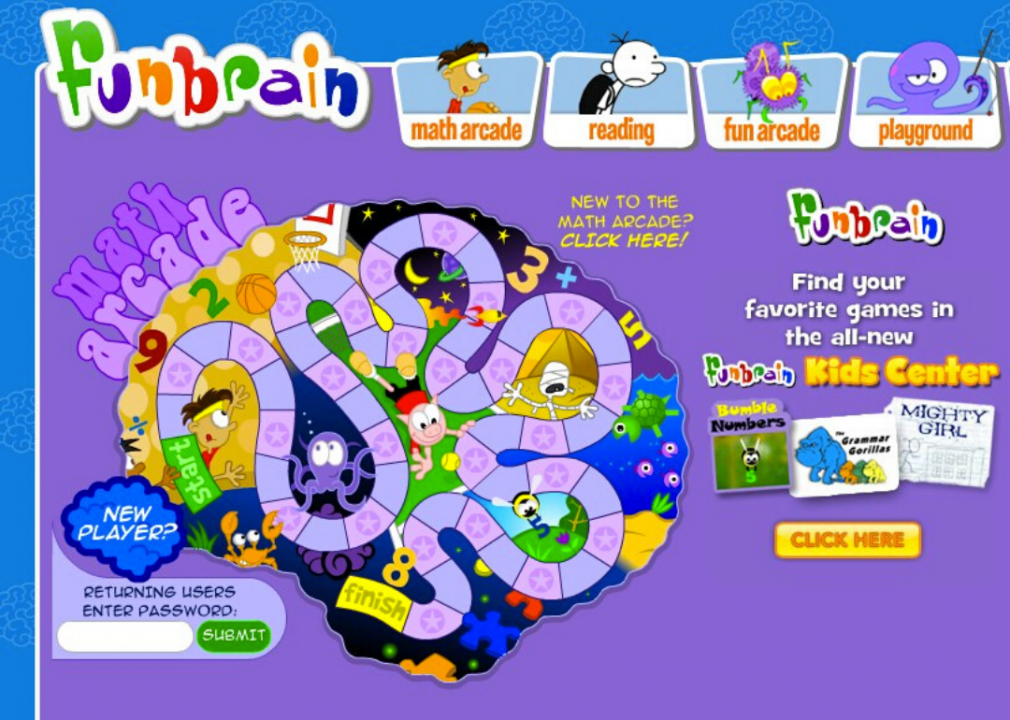 KaylynW // Flickr
Funbrain
Free games, videos, and books on Funbrain make learning enjoyable for students from pre-K through eighth grade. Math, problem-solving, literacy, and reading skill sets are broken down to teach each grade level: First-grade math focuses on time and fractions, while eighth-grade instruction breaks down fractions and algebra. With hundreds of lessons in between for other grades, Funbrain is a great site to teach siblings of different ages at the same time.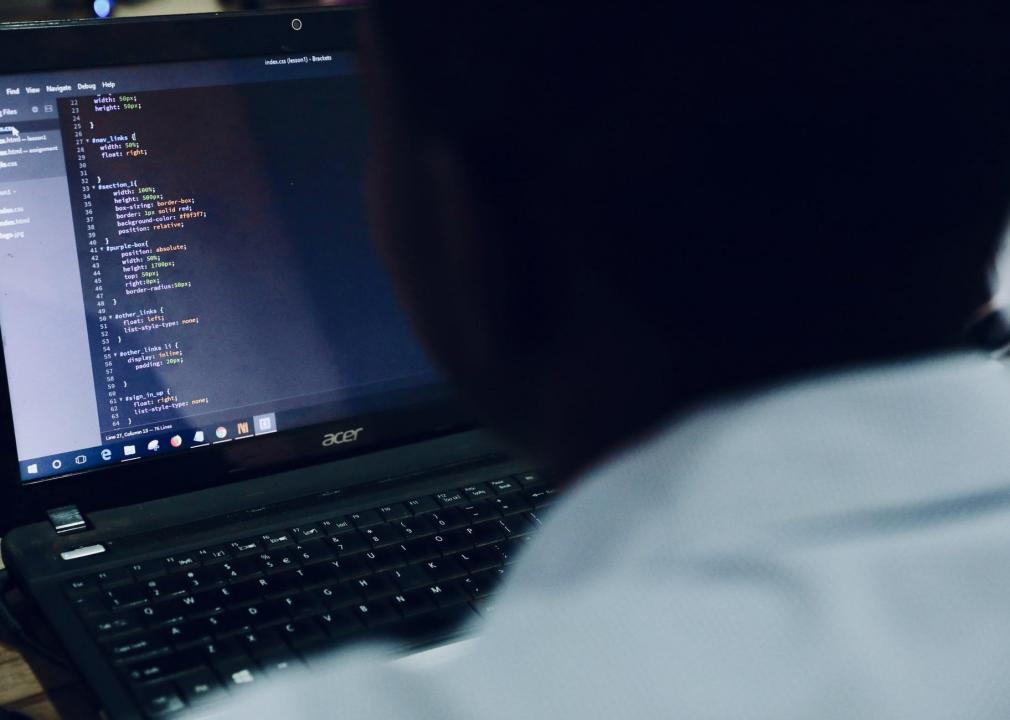 Unsplash
CodeSpark Academy
It's never too early to teach kids how to code at this online platform for students from kindergarten through fifth grade. CodeSpark is offering a free weekly trial followed by a $9.99-month subscription fee to help students learn coding. Parents receive weekly student progress reports from the academy, which notes that students who learn to code are creative problem-solvers who understand pattern recognition, math, reading, and empathy with high proficiency.
You may also like: U.S. Marine Corps history from the year you were born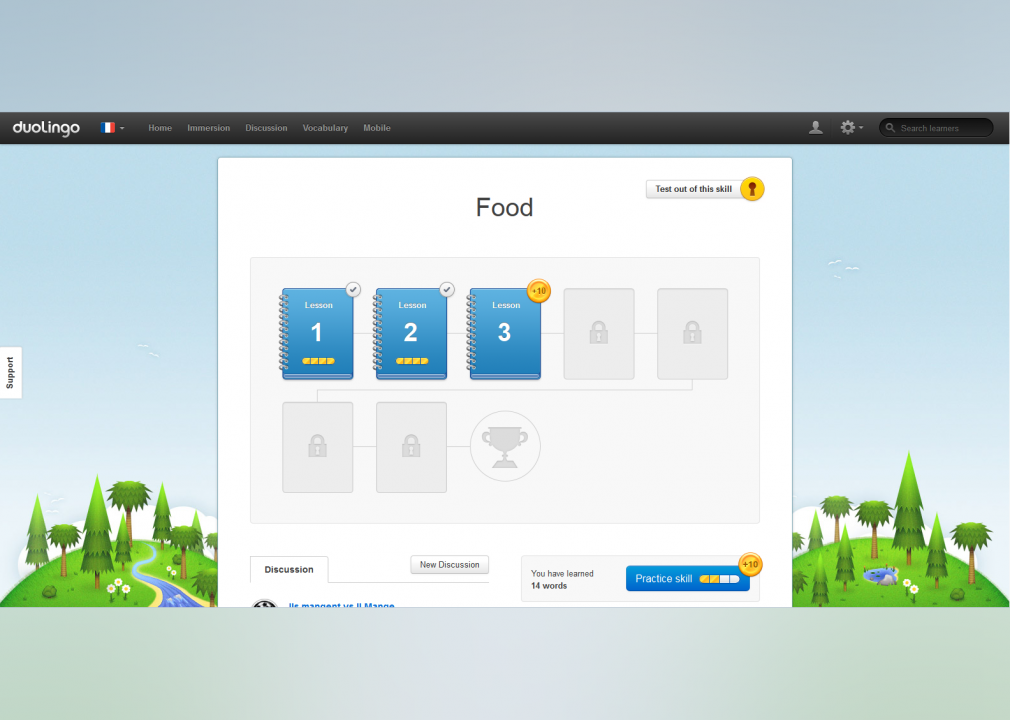 Jamesmcmahon0 // Wikimedia Commons
Duolingo
High Valyrian, Vietnamese, Russian, Arabic, Hindi, and Hebrew are just some of the languages available to learn on Duolingo for zero cost. The once-individual learning website, which is promoted by the City University of New York, is now available for classroom settings, where teachers track student work and can virtually instruct one-on-one. Additional educational resources on the site include flashcards, stories, and podcasts.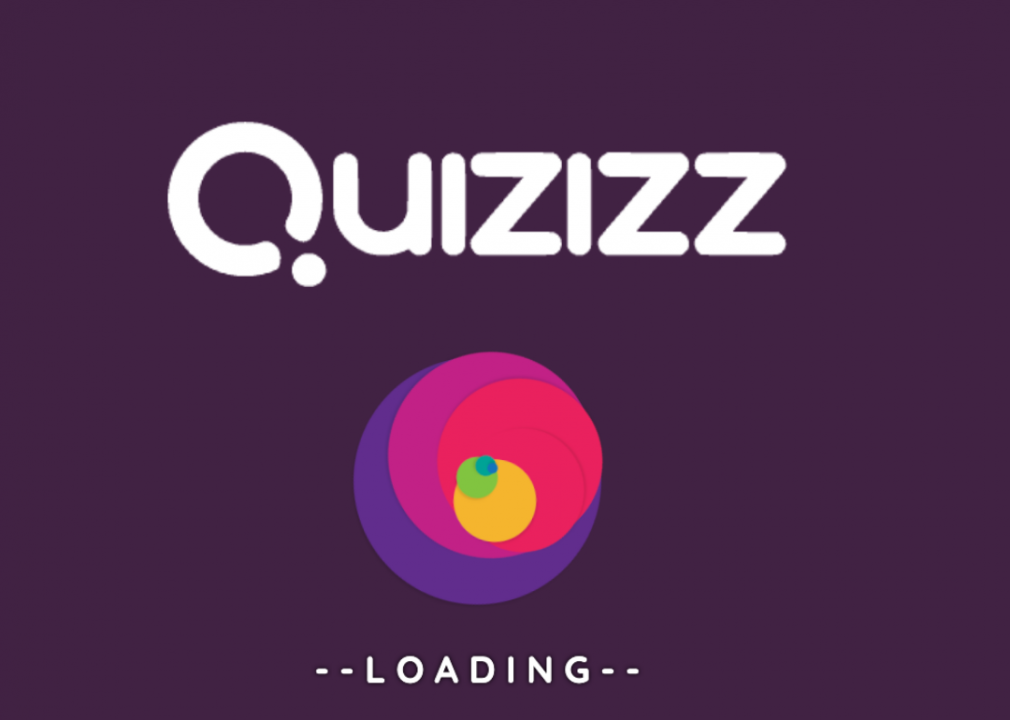 Smartcabbage // Wikimedia Commons
Quizizz
Millions of teacher-created exams available on Quizizz challenge students in subjects as far-ranging as computer science and career education to creative arts and world languages. Students can go at their own speed and engage in live tests and polls that bring people together from around the world.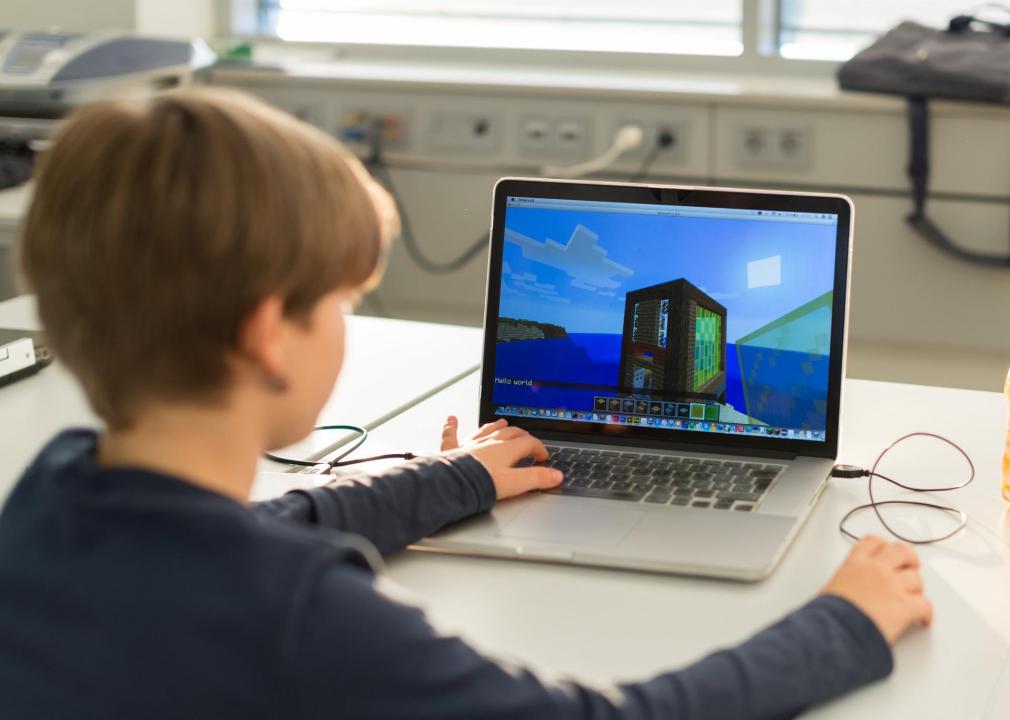 Rainer Stropek // Flickr
ID Tech
ID Tech teaches coding to students between the ages of 7 and 19 with virtual tech camps or private lessons. With a 5:1 instructor/student ratio, the virtual tech camp curriculum ranges from $399 for five days to $999 for a two-week program, and includes two hours each day for personal projects and two hours of class time. One-on-one instruction packages include five or 12 one-hour sessions and post-session progress reports for $245 and $560, respectively. During the COVID-19 outbreak, ID Tech is offering a free sibling or friend package.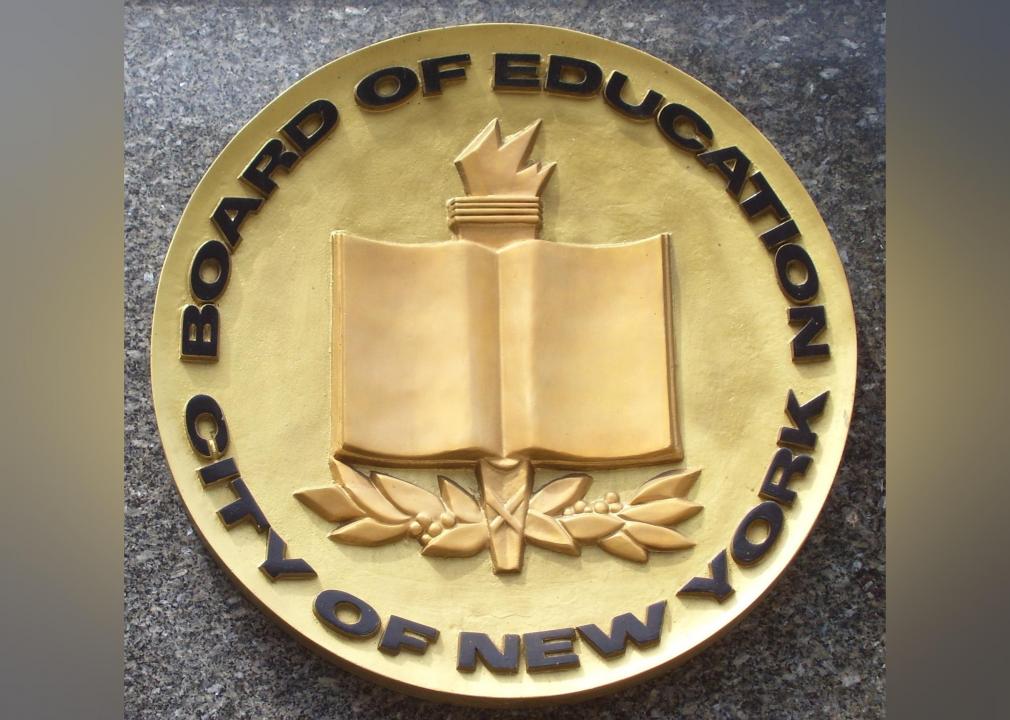 Beyond My Ken // Wikimedia Commons
New York City Department of Education
New York City schools are sharing their curriculums for students from pre-K to senior year during the COVID-19 outbreak, including recommended daily schedules and education guides. The department also provides resources for physical health, including daily exercises for age-specific groups and informative resources like the Online Physical Education Network (OPEN).
Roger Higgins/World Telegram // Wikimedia Commons
Peanuts Worldwide
Peanuts Worldwide is helping students learn at home with a little help from Charlie Brown and Snoopy. Coloring sheets, Snoopy in Space, in-home classroom ideas, and other resources are available to keep kids connected to their lesson plans.
[Pictured: Charles Schulz, creator of Peanuts, shown here with his character Charlie Brown in 1966.]
You may also like: 30 breathtaking images from NASA's public library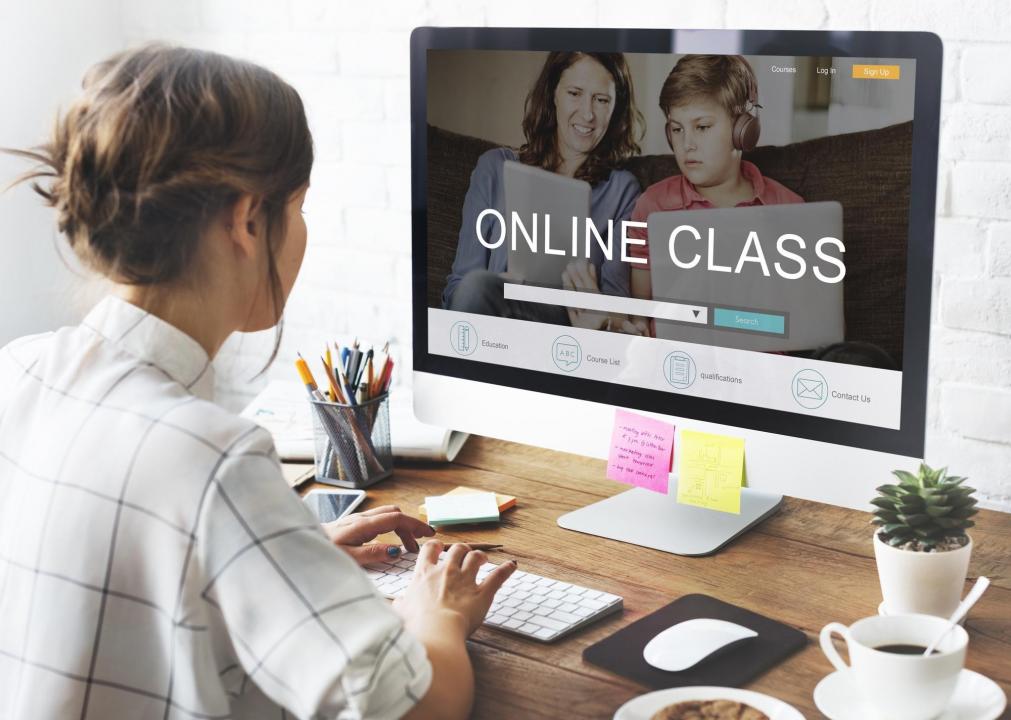 Angelqiu122 // Wikimedia Commons
Calvert Homeschool
Calvert Homeschool is an accredited online academy offering three months for free for students from kindergarten to senior year. TMZ reports the gratis online education, which is normally priced between $1,300 and $2,800 for the year depending on grade level, is easy for parents to instruct.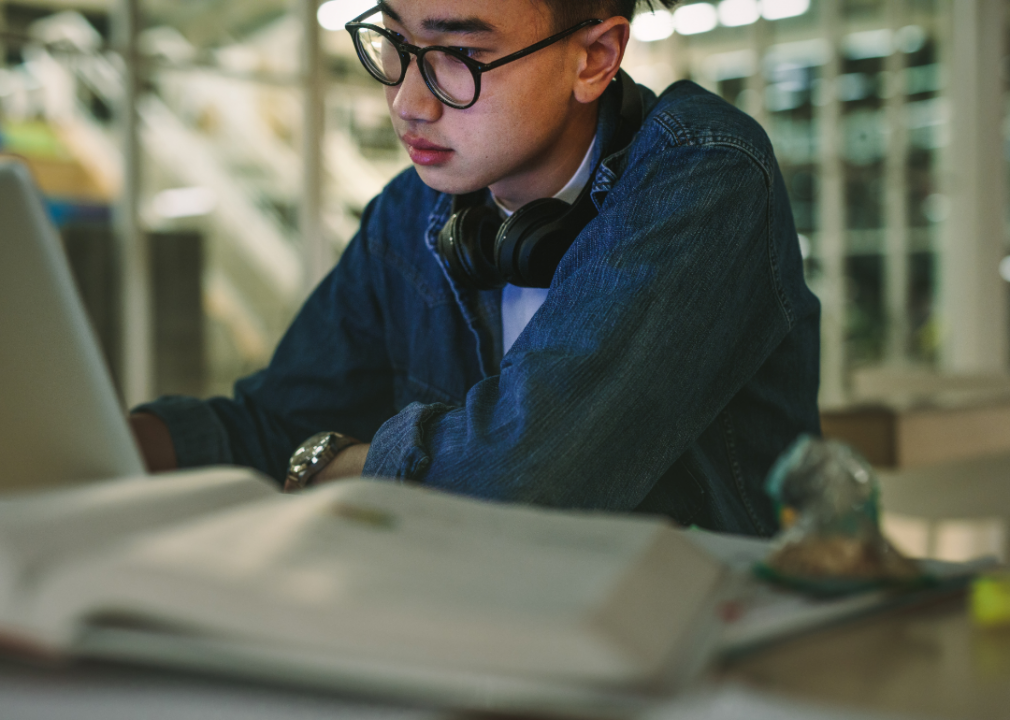 Canva
Varsity Tutors
Varsity Tutors' Virtual School Day offers live classes daily for free during school closures. Lesson plans are broken down by subject and grade, making it easy for parents and students to find the courses they need. The site offers free student assessments to determine a student's skill level and personalize the curriculum, which is taught by one-on-one tutoring and video chat.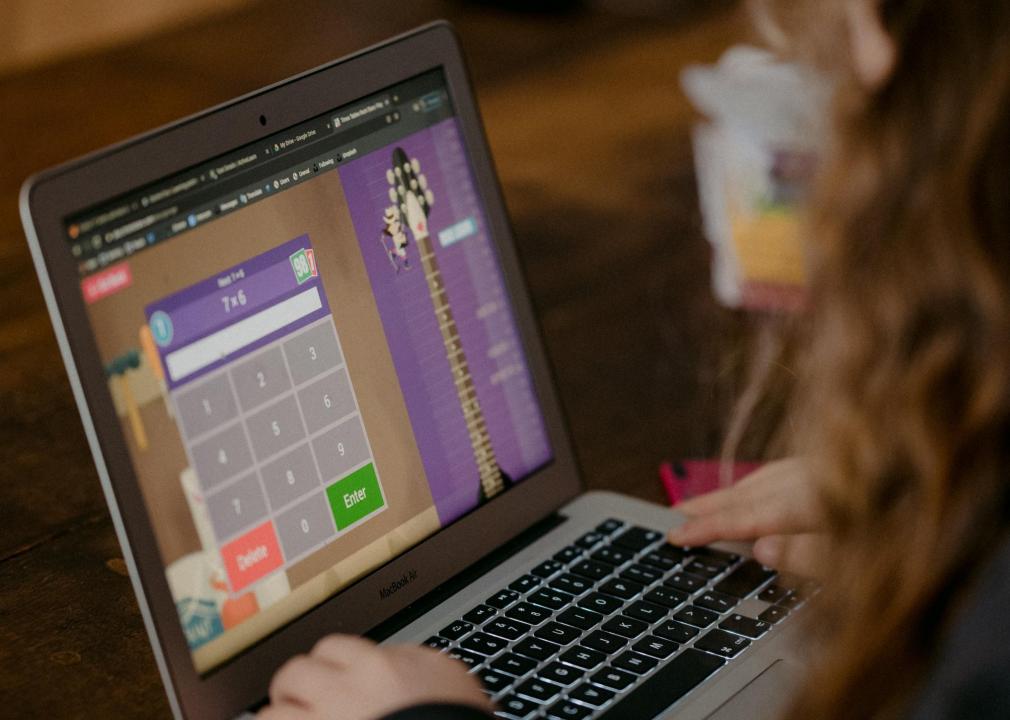 Unsplash
Reflex
Reflex boasts research-proven methods for math students from second grade and up. The company claims that students who follow Reflex techniques score higher than learners who do not use the program. The program, provided for home users by Time4MathFacts, costs $39.95 per student each year.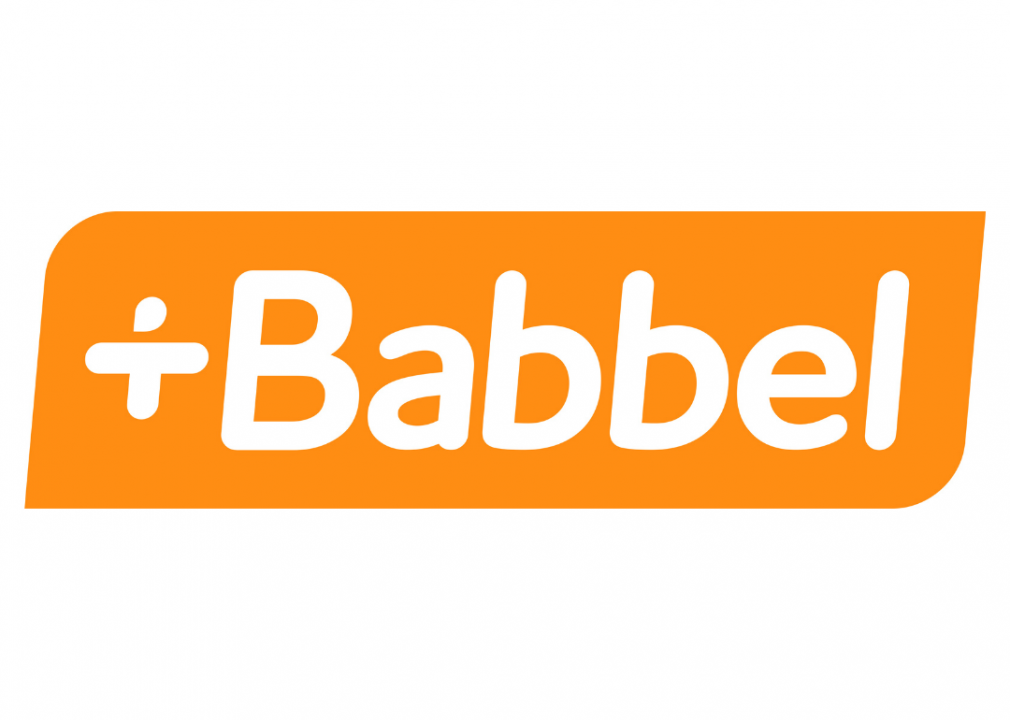 Babbel // Wikimedia Commons
Babbel
Babbel is offering three months of free lessons to help people from kindergarten to college learn a new language during the COVID-19 outbreak. Curated review sessions and "Babbel Method" assistance is also used to teach world travelers different dialects and adults who are interested in picking up a new skill. Babbel's regular membership fee for non-students is $8.95 for three months.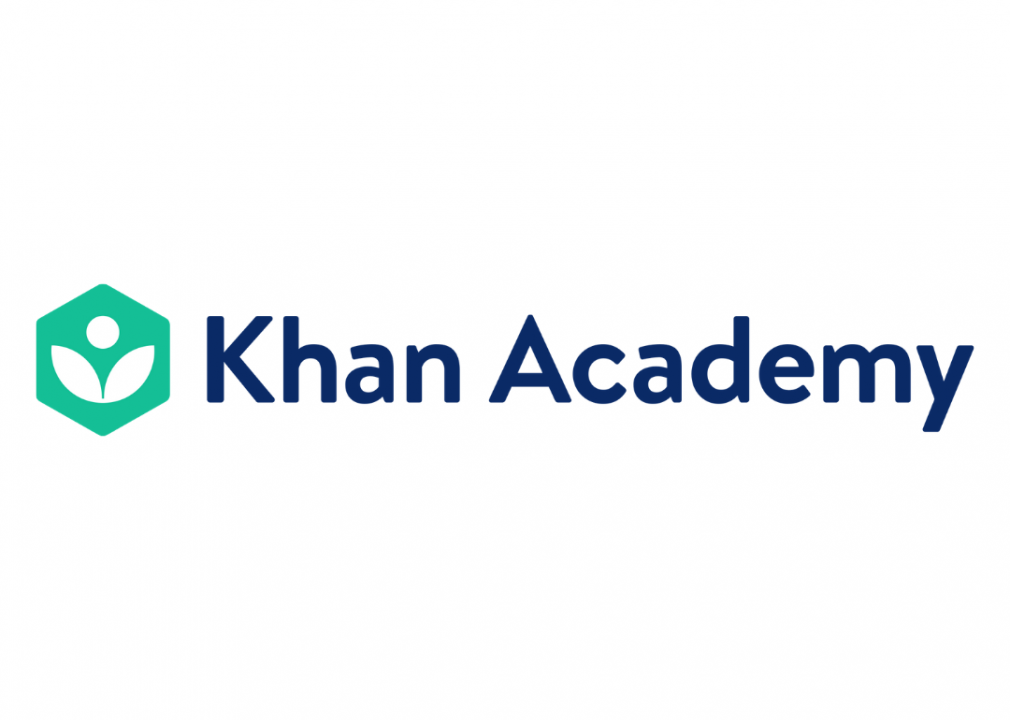 Khan Academy // Wikimedia Commons
Khan Academy
Khan Academy is a nonprofit educational platform offering its services for free in multiple languages. The school provides daily student schedules that begin in the morning and end in the evening, providing full days of lesson plans. Khan Academy's YouTube channel of 5.57 million subscribers, which provides dozens of educational content to accompany the website, is also an excellent educational resource for parents.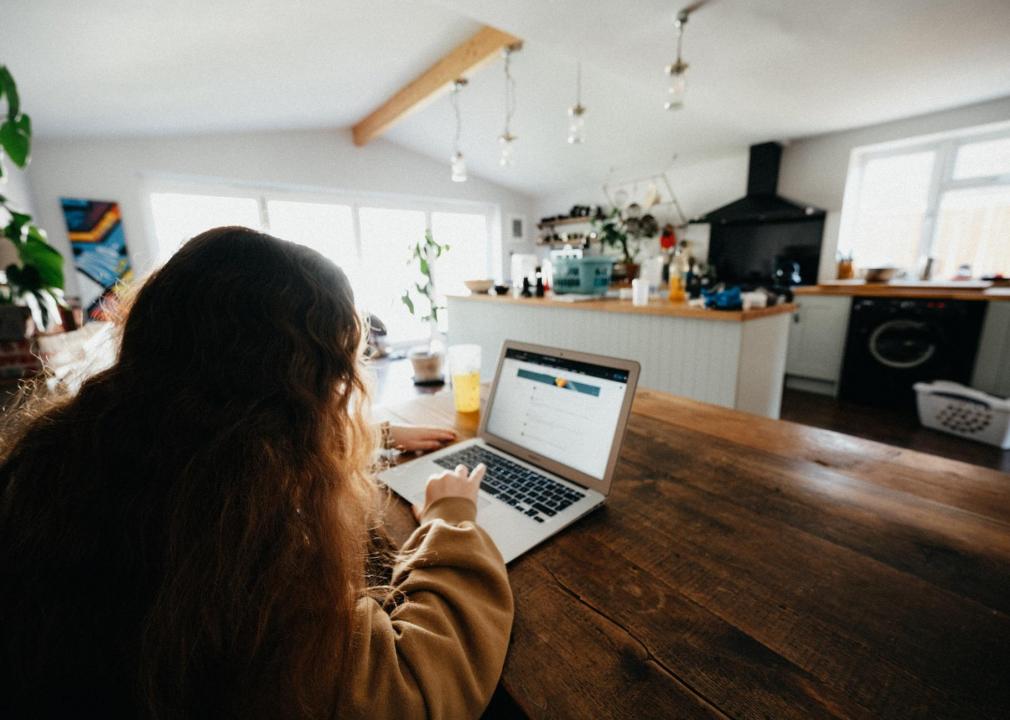 Unsplash
Coolmath
Coolmath challenges students to learn everything from fractions to prime numbers in a fun setting. Its extension Coolmath Games encourages students to solve jigsaws backward to promote problem-solving and run lemon stands to strengthen math fluency. The game site, which teaches pre-algebra, algebra, and calculus, also has a tool and reference section that includes a math dictionary and survival guide.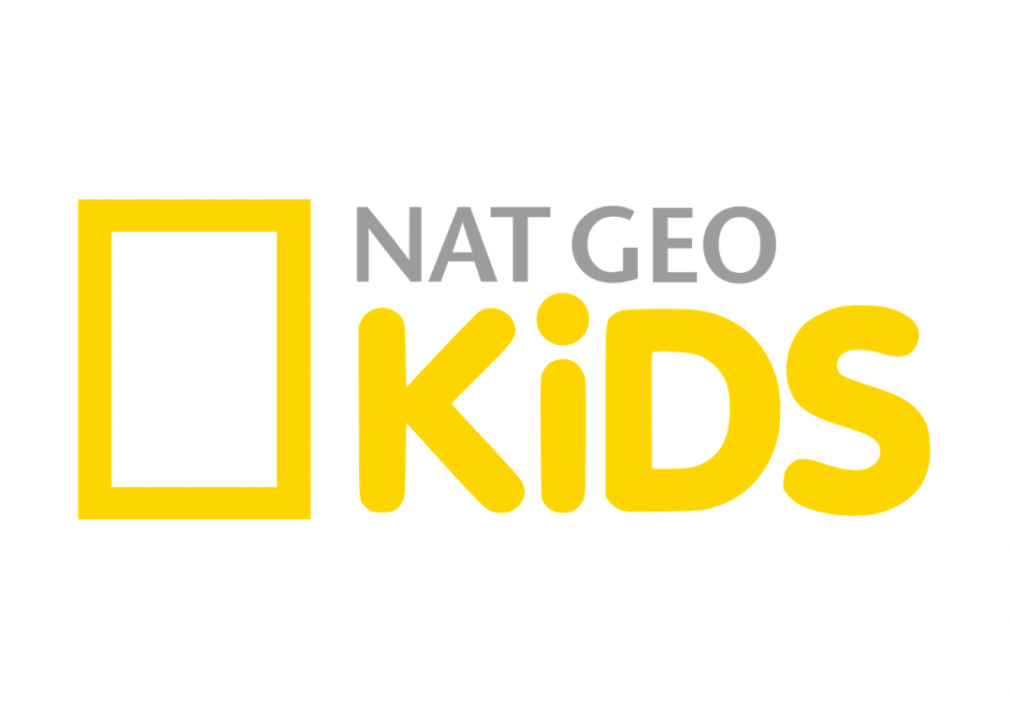 Fox Networks Group Latin America Natgeo Kids // Wikimedia Commons
National Geographic Kids
National Geographic Kids engages with its audience through free quizzes, videos, science experiments, and more—all for free. Students are encouraged to complete hands-on activities, including forming rain clouds in a bottle and or completing a rock investigation. The games section includes action adventures like dolphin diving and beaver badminton.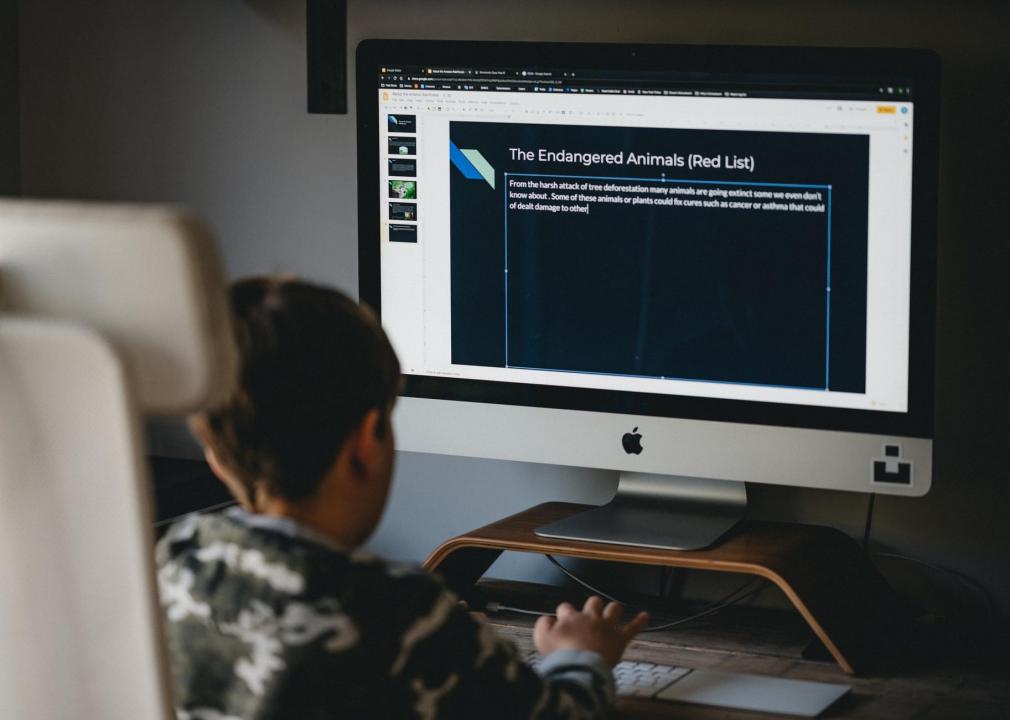 Unsplash
Science4Us
Science4Us has a couple of dozen instructional modules for students in kindergarten through second grade and reports research-driven success for its learners. During the COVID-19 outbreak, Science4Us offers a free 60-day trial filled with whole group and individual lessons and hundreds of offline tasks.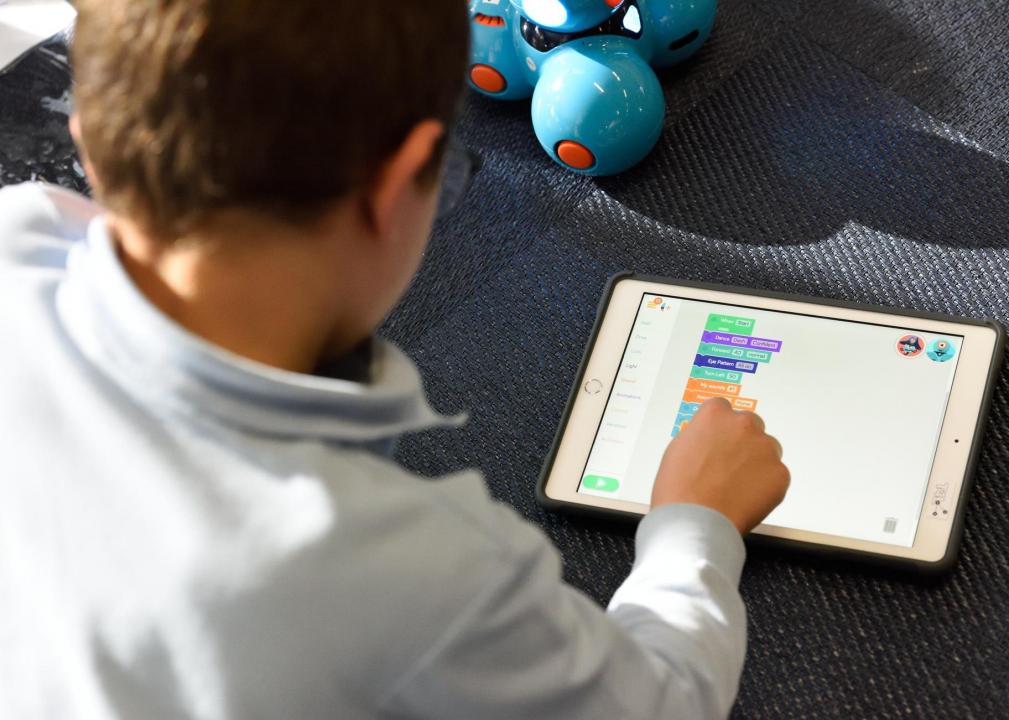 Unsplash
Highlights Kids
First printed in 1946, old-school education publisher Highlights now has Highlights Kids, an online platform offering free and fun content to adolescents. Hidden figure puzzles, jokes, science questions, and recipes all help teach kids in a fun, engaging way online rather than on the classic thin paper. The site also has a crafts section, encouraging students to get their hands dirty while exercising their creativity.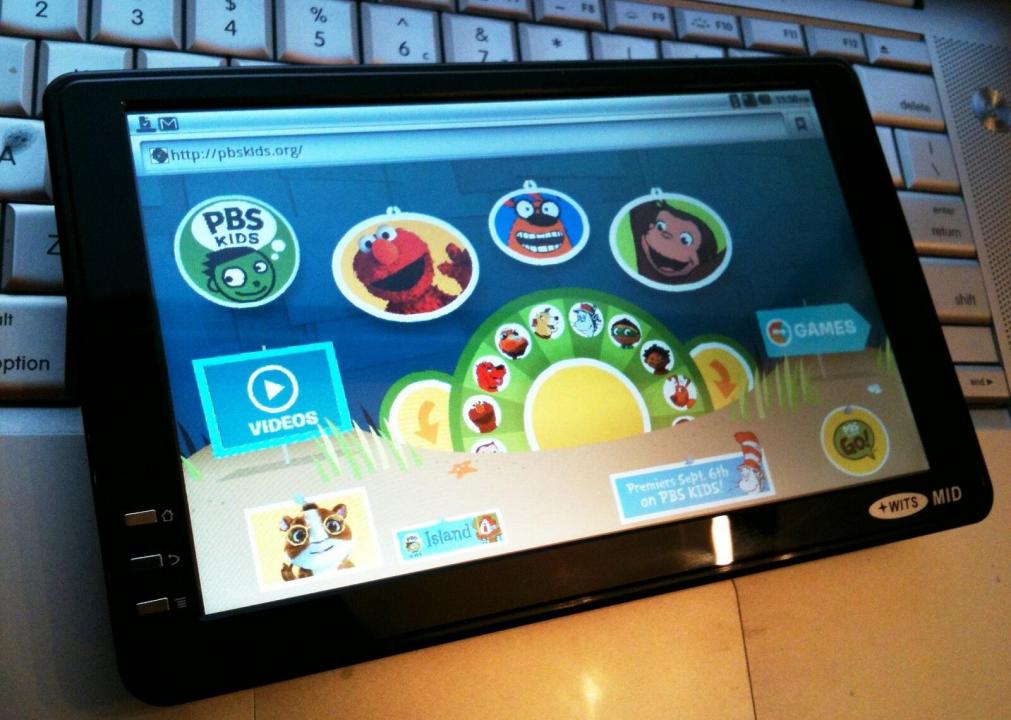 Mike Lee // Flickr
PBS Kids
PBS Kids keeps kids sharp and offers a daily newsletter for parents along with streaming activities. PBS 24/7 Channel provides educational content for students between 2 and 8, and allows free access to PBS KIDS Video App and Games App. The site also provides special activities, including movie and game nights, and links to a variety of PBS television programs for learning.
This article is from Stacker and syndicated on This Mom is On Fire.